The solution is cloud-based, which means you and your team can work collaboratively and you can access your report at any time, from anywhere. With our solution, you can meet ESEF compliance and filing requirements with integrated iXBRL® tagging, review and validation capabilities, as well as a simple, one-click XHTML with iXBRL output.
To help you get started, we recommend following the steps below to learn how to use the Workiva platform. You can view and enroll in tailored courses in the Learning Hub, view help articles and videos, and interact with others in community discussions.
Sign up for training
The Learning Experience Guide will help you find the best courses for your use case. Answer a few questions about how you use Workiva, select your courses, and have your customized learning plan emailed instantaneously. This guide is also available on www.workiva.com/education.
The Learning Hub offers training and resources to learn new skills and improve your team's work.
ESEF reporting process
Getting started
To get started, open your document to view and start editing your annual report—it's as simple as that. Start with a previous annual report. You and your team can then update your content and data to create this year's annual report.
Here are a few resources to help you along the way:
Collaborate with Your Team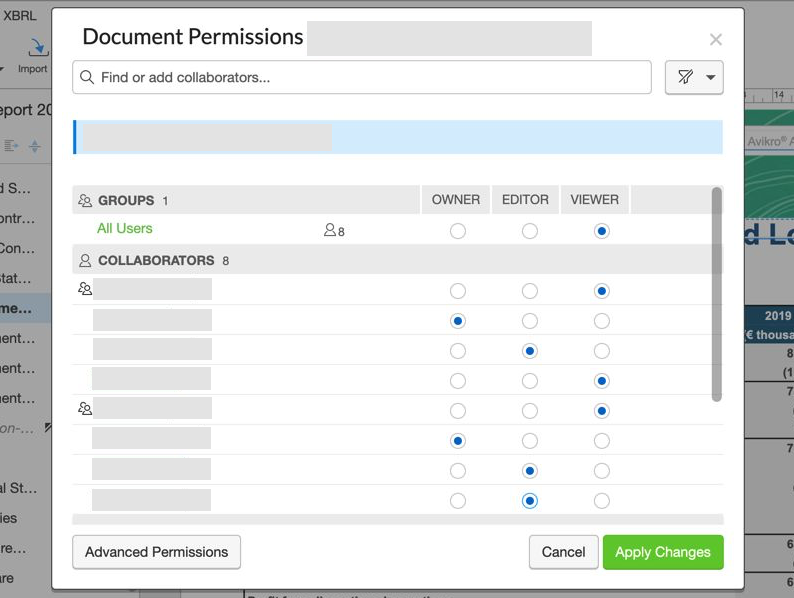 You and your teammates can all work in a single document together, at the same time. Set who can access and edit the document using permissions at either the document or section level. Collaborate with your team in a way that's controlled, up-to-date and as accessible as you want it to be.
Version Control and Review
There's no switching between multiple versions of a file. Workiva removes version control issues that often create challenges in annual reports. With several people working in the same document, you can see a detailed list of changes as they are made. This lets you track down who made what change and when it was made.
Revisions are automatically saved and provide a detailed audit trail of all the work in the document. Additionally, you can use features like track changes and outline labels to create a complete process in a document.
To learn more, see:
XBRL Tagging
The XBRL format lives directly on the document that you are editing. The taxonomy supports languages for all ESMA compliant jurisdictions and through table and in-text tagging, you can rest assured that your XBRL tags are both complete and accurate.
Review XBRL Files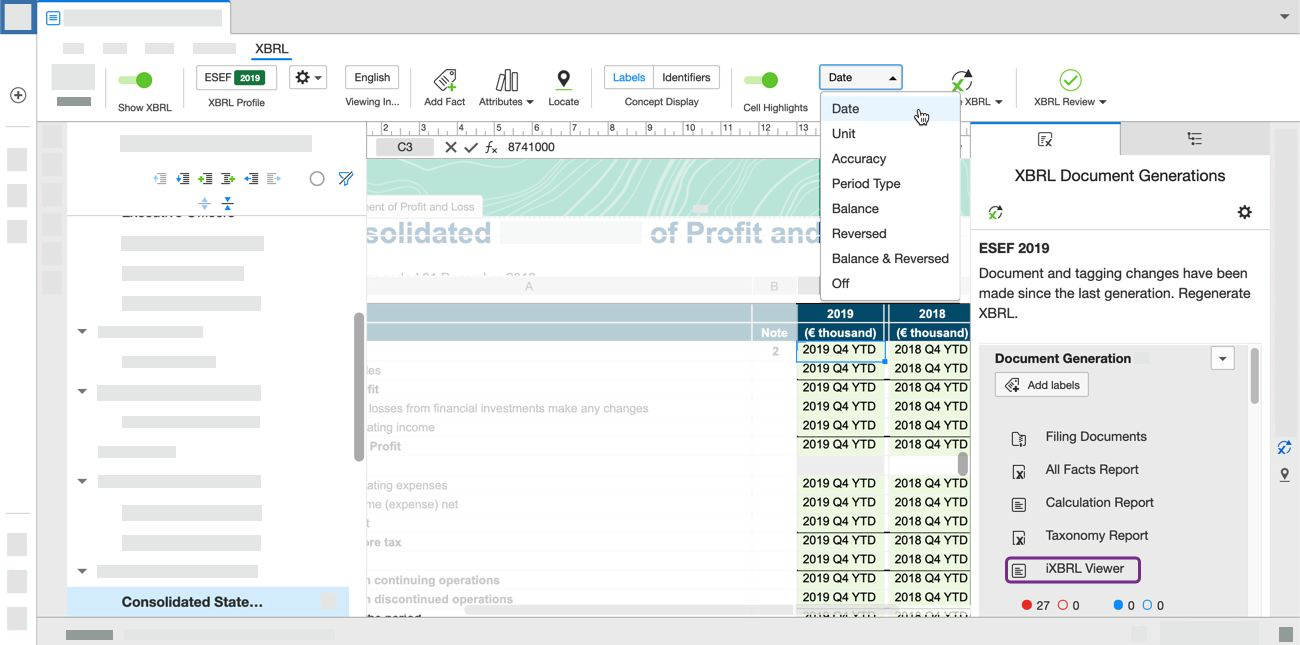 Part of the ESEF mandate is auditor review and sign-off. Before auditors begin, you can see and keep track of changes to the XBRL tags through review tools. You can then generate reports of these to send to your auditor for review and sign-off. You can also view your tagged document in the XHTML format with iXBRL tags applied using the iXBRL Viewer.
Help articles
In Support Center, you can find several help articles for self-service learning. For ESEF reporting, we recommend you check out the following:
Further steps
Have questions about the Workiva platform? Want to check out some tips from fellow users? Look no further than the Workiva Community.
In the community, you can share tips and tricks, and pass along your feedback. While you're there, don't hesitate to learn more about how to keep up with platform updates.
Need help?
If you have questions or need help, please contact Workiva Support.