You can use comments to leave remarks and collaborate with others in a document. You can @ mention others to notify collaborators. In this article, you'll learn how to use comments in Documents.
Add a Comment
To add a comment to a document:
1

Select the text or table you want to comment on.

2

Right-click the text and select Add Comment from the menu to open the Comments panel.

3

Type your comment in the New Comment field and click Post.

View Comments
When someone comments on a document, the comment icon appears next to the section. Click the icon to open the Comments panel.
You can jump to a comment's selection in the document by clicking the Jump to Location icon in the Comments panel.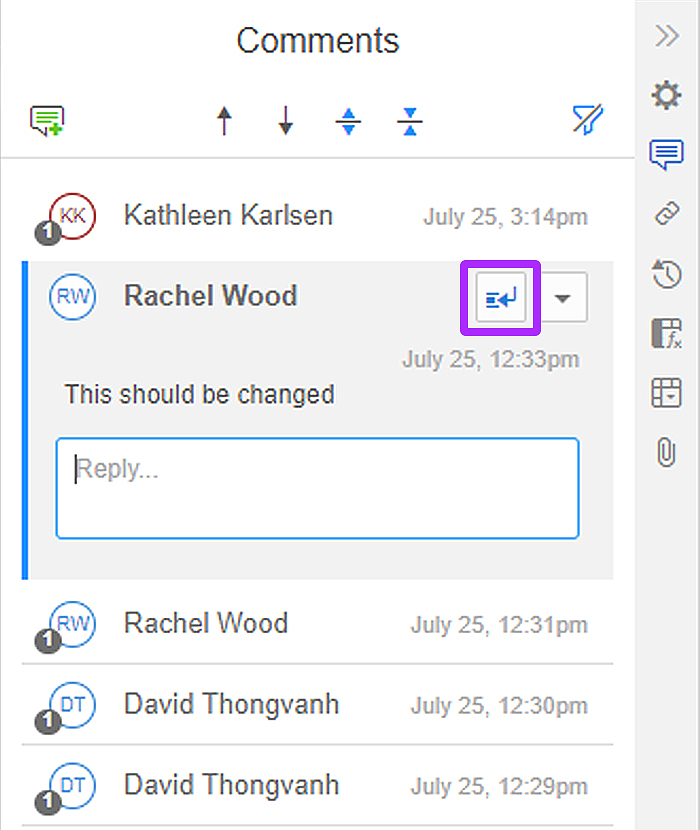 You can also use this panel to manage your document's comments. If you are the document owner, you can create, reply to, resolve, move, and delete comments. If you are an editor or viewer, you can perform any of these actions but can only delete your own comments.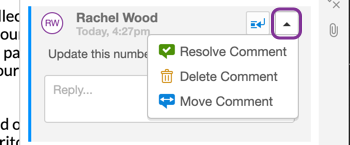 You can edit a comment by clicking the pencil icon or reply to it using the text field.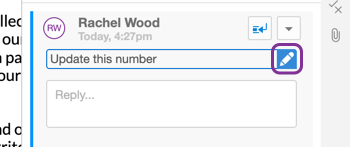 Filter Comments
Use the filter options to view specific types of comments.
To apply a filter:
1

Open the Comment panel.

2

Click the Filter icon.

3

Select how you want to filter your comments.


Show my @mentions only shows only comments that mention your username
Show Review Comments only shows only comments that were added through send for review
Status filters comments by open or resolved
Updated filters comments made on a certain date, within a range of dates and times, or before/after a certain date
Author shows comments made by a particular user
Content allows you to search for keywords or phrases within comments