Export content from Documents to Adobe InDesign® for greater customization and layout options. Workiva facilitates designed reporting in InDesign through the use of an InCopy Markup Language (ICML) exporter and customizable style guides.
Note: The availability of ICML exporting depends on your account type. Contact Workiva Support to enable export options.
Prepare and export ICML
Exporting to InDesign relies on building style guides in Workiva. To learn more about using style guides, see Use Style Guides.
Note: The Default text style is not included during an ICML export. Create a specific body content style and apply it to your main text to create an exportable style.
Once you've created your style guide and applied it to your content, you can export your file for InDesign.
To export your document sections as ICML files:
From the File toolbar, click Save As.
Select InDesign (.icml) from the menu.
This creates a .zip file with content and styles applied to each section. You can now place your Workiva content directly into InDesign.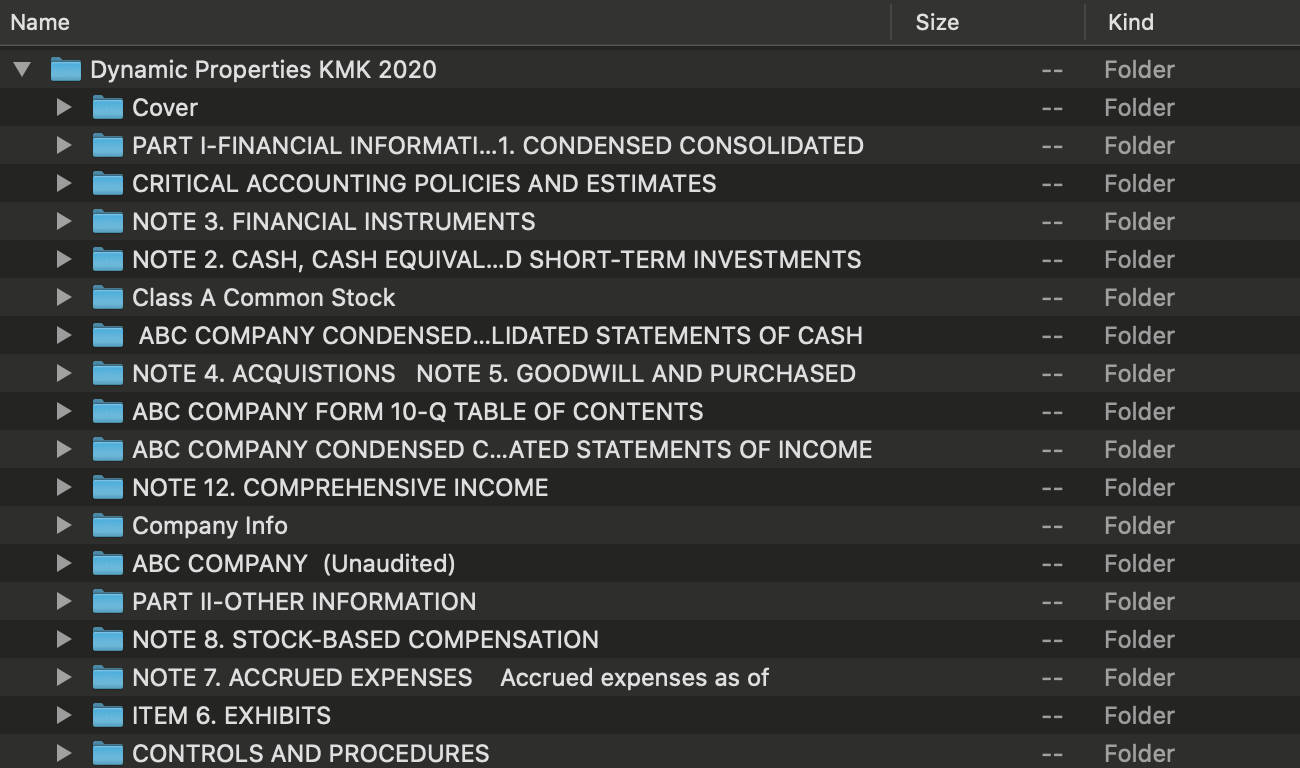 Note: Images and charts are not included in individual .icml files but are included in the section's folder upon export.
To remember which version you last exported, you can mark this revision as a milestone in Workiva.
Move content to InDesign
You can add content from your ICML export into InDesign by going to File and selecting Place.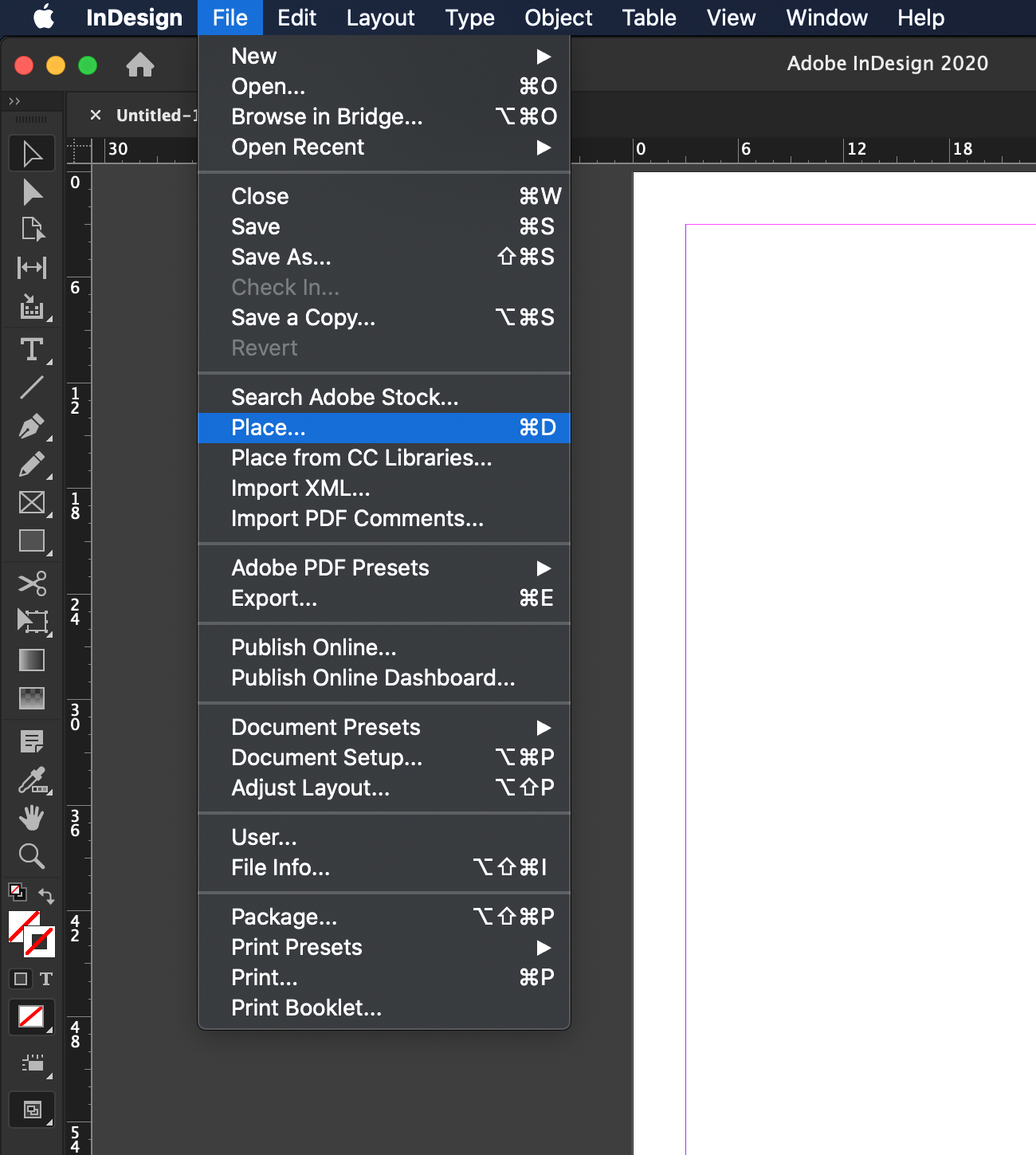 Select your .icml file and click Open. Click the page to place your content.
While they are included in the export, images and charts must be placed separately into your InDesign file.
Update content
All content updates should be done in Workiva to ensure your final, designed document contains the most up-to-date information. Any new styles should also originate in your document's Workiva style guide, but existing styles can be edited in InDesign.
To update the content in your design to the most recent version:
Re-save the file in Workiva using the ICML export option.
From the File menu in InDesign, select Place to add the newly exported folder.
Replace the existing folders with the new folders by clicking Replace All.
From the Links panel, click the menu and select Update All Links. This overrides the old ICML files in InDesign, replacing only the content areas with updates.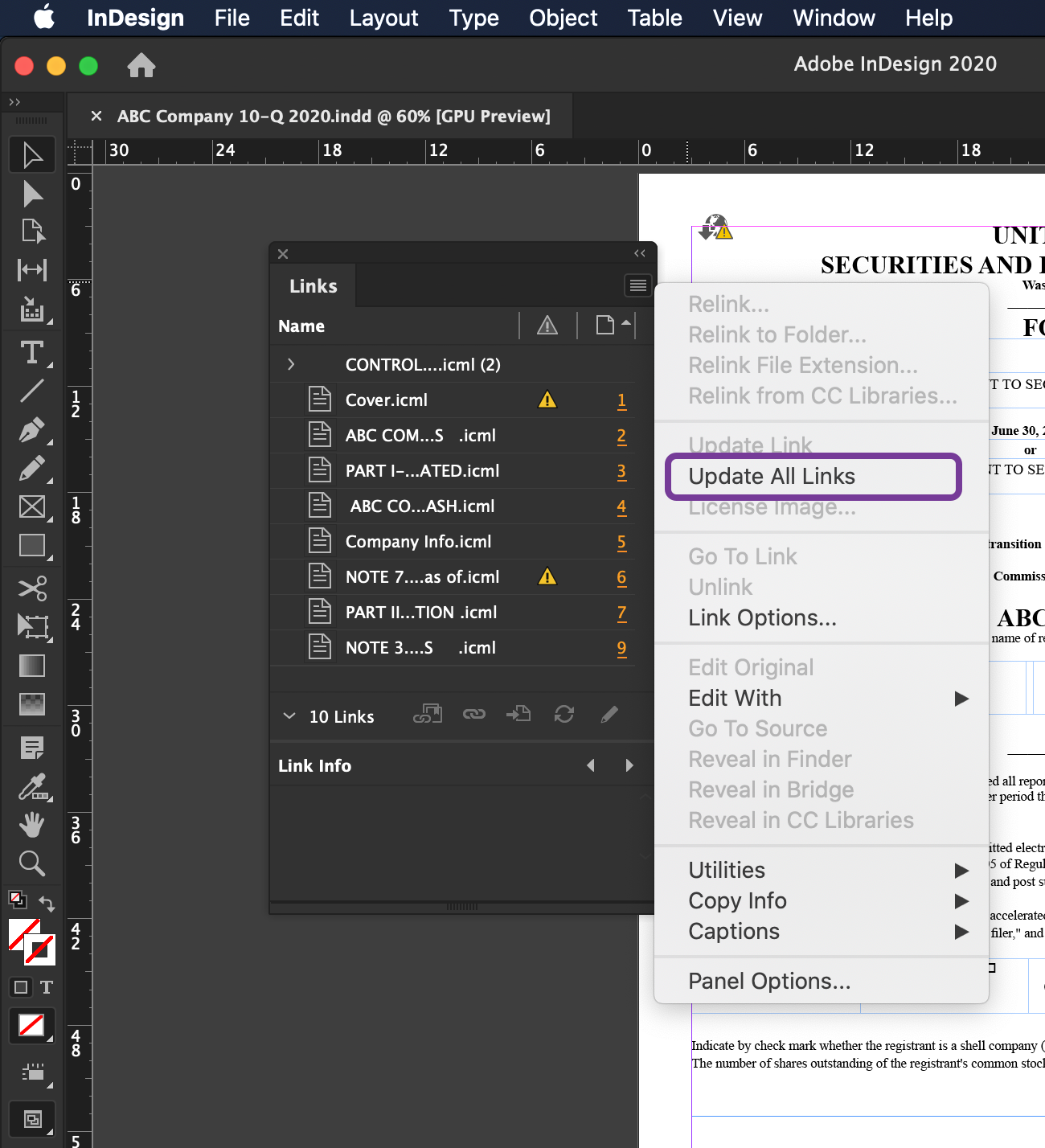 Most inline styles—including bold, italics, superscripts, subscripts, and some table formatting—remain unchanged during import, so formatting can also be done in Workiva to maintain formatting during subsequent ICML imports.
InDesign® is a registered trademark of Adobe, Inc. in the United States and/or other countries.