Whether you're in the office of the Chief Financial Officer (CFO) or on the Sustainability team, Workiva enables the transparency that can be trusted with stakeholders, regulators, and their demands for Environmental, Social, and Governance (ESG) reporting.

Curate data from anywhere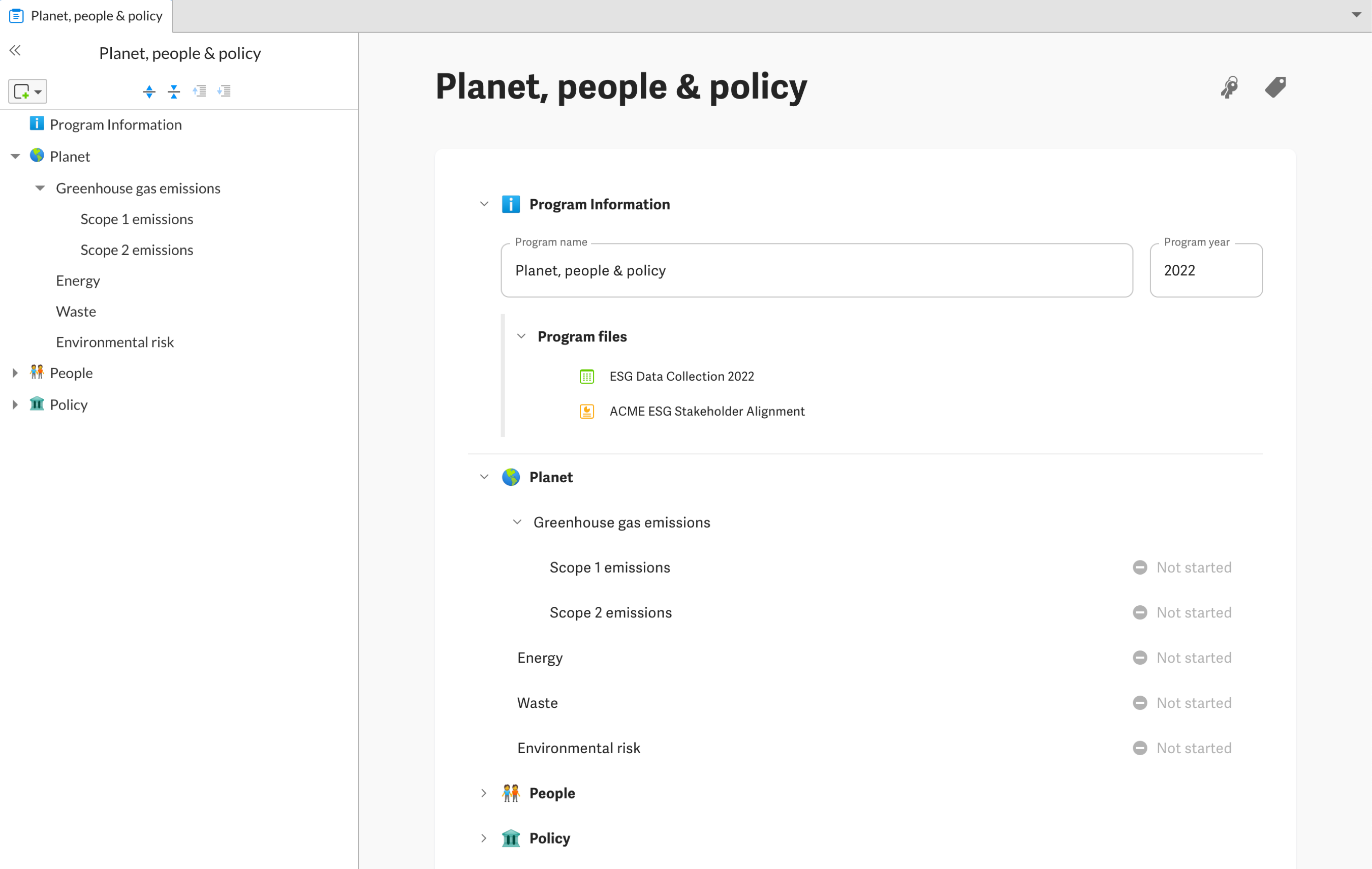 With Workiva, you can curate topics and metrics for ESG reporting and track their data collection — of both quantitative and qualitative values — from various sources, including:
Build your strategy with any framework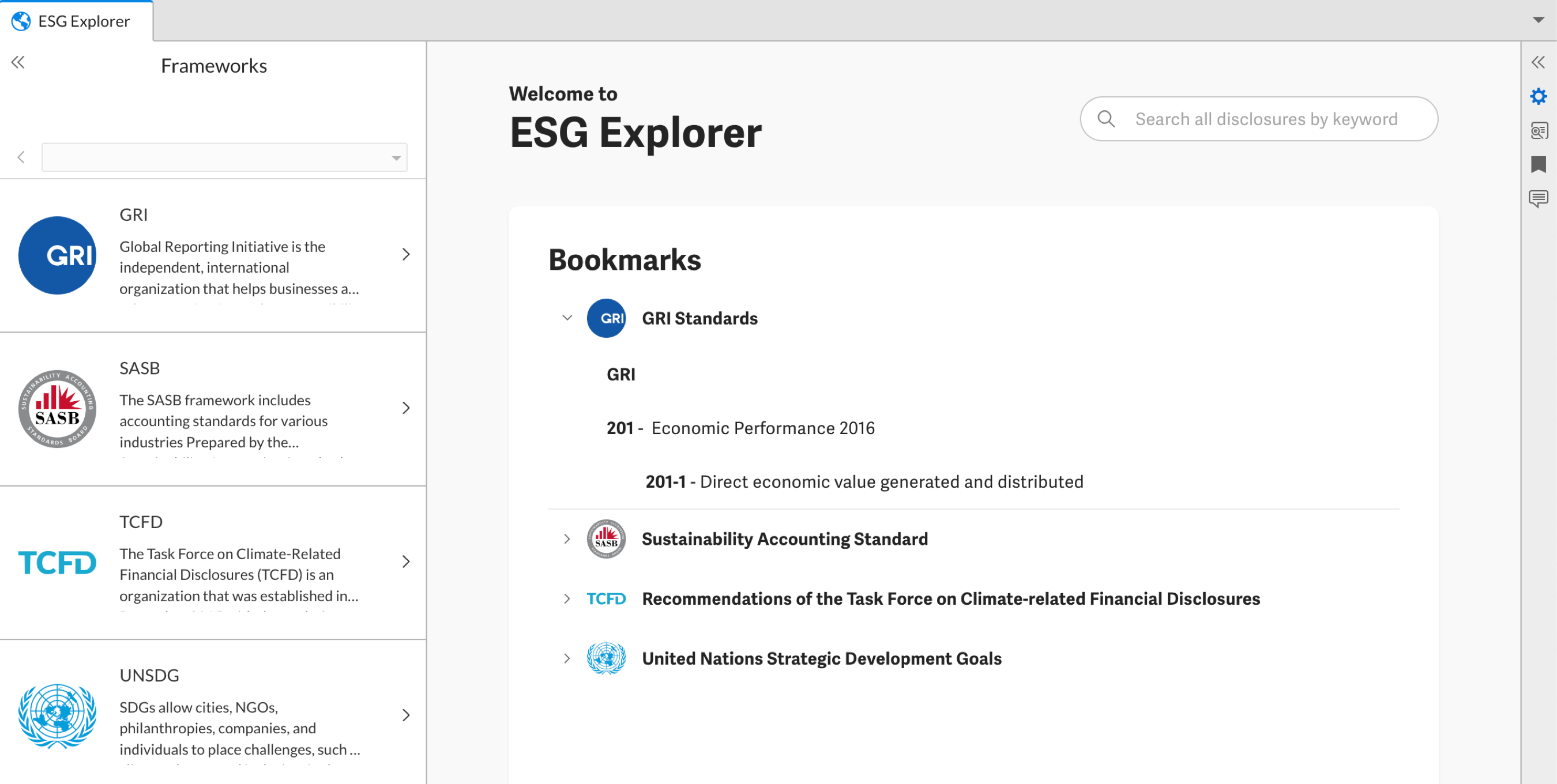 To ensure high-quality disclosures for your stakeholders, you can report in accordance with recognized ESG frameworks and standards, available together in one location — no need to browse multiple websites and PDFs!
Tip: To get started, we recommend aligning with topics common to most industries. Workiva can also assist to align with other frameworks not currently supported in ESG Explorer. Just contact us here.
Get audit-ready
To ensure your ESG disclosures stand up to the highest level of scrutiny:
Work in the same audit-ready environment as financial reporting teams, with technology trusted by 3,700+ organizations across 180+ countries.
Collect, manage, and report data with complete audit trails, data lineage, and transparency throughout the process.
Report with confidence
To ensure accurate and consistent data every time, consolidate and connect your integrated reporting, including:
ESG reports and presentations
Surveys
Statutory disclosures
Annual reports
SEC filings
Earning call scripts
XBRL tagging
Sign up for training
The Learning Experience Guide will help you find the best courses for your use case. Answer a few questions about how you use Workiva, select your courses, and have your customized learning plan emailed instantaneously. This guide is also available on www.workiva.com/education.
The Learning Hub offers training and resources to learn new skills and improve your team's work.
Check out help articles
In Support Center, you can find several articles for self-service learning and assistance. For ESG reporting, we recommend:
Ask, learn, and share
Have questions about the Workiva Platform? Want to check out some tips from fellow users? Look no further that the Workiva Community! Here is a popular topic:
Need help?
If you have questions or need help, please contact Workiva Support anytime.