Spreadsheets gives you the power to work with large, complex data in a familiar, collaborative, and controlled environment.
| | | |
| --- | --- | --- |
| View history and authorship for individual cells | Directly import Excel files to your sheets | Integrate external data with connected sheets |
Navigating Spreadsheets
When you open your first spreadsheet, you'll notice a list in the left panel. This outline helps you navigate between your file's sheets.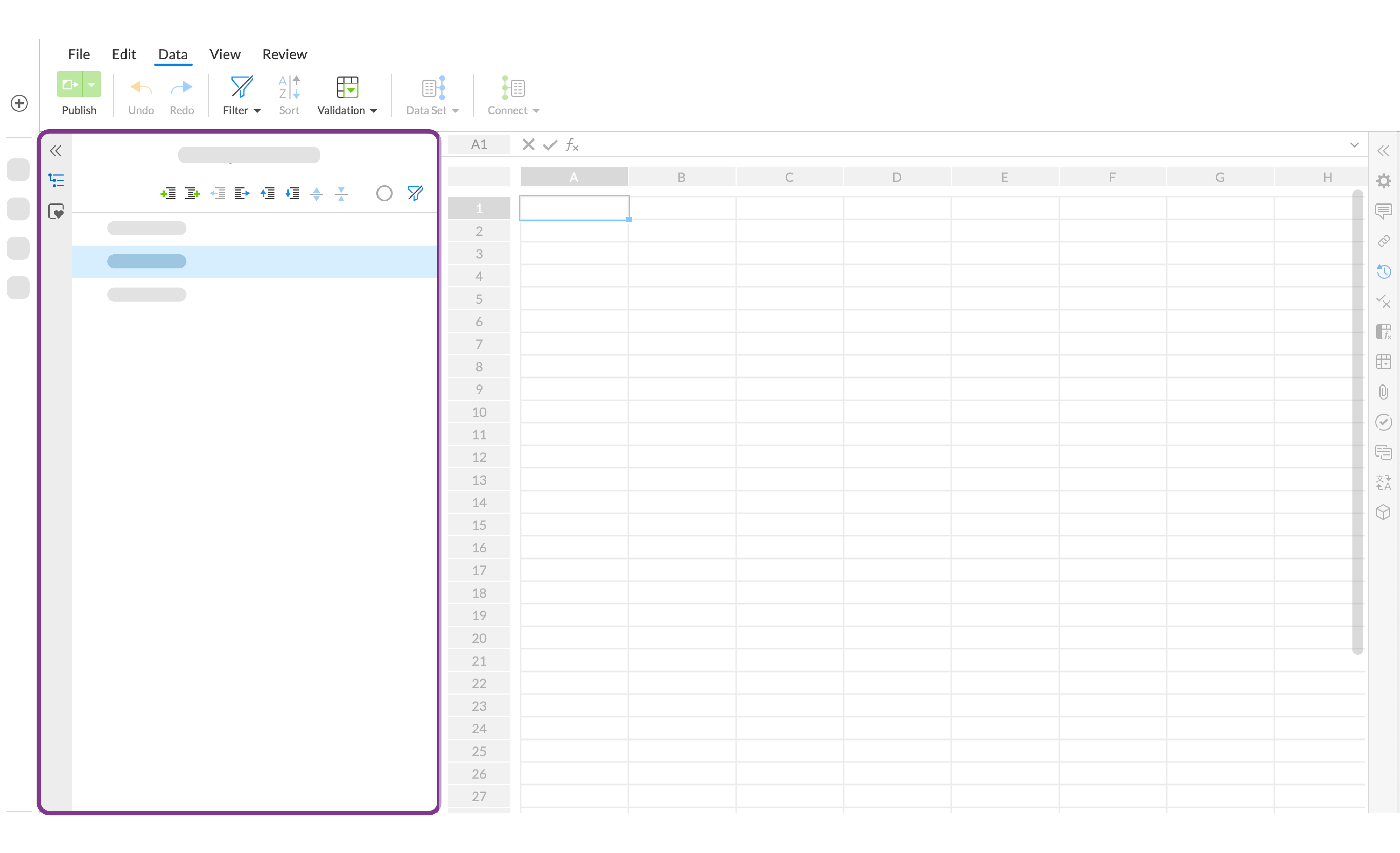 Click on any sheet to navigate directly there, or drag and drop sheets to reorder them.
You can double-click the title to rename your spreadsheet.
Using the section controls, you can promote, demote, move, and add sheets to your spreadsheet, as well as open and close all subsections.
An arrow indicates sheets nested beneath that main sheet. Click the arrow to expand and collapse the list.
A comment icon shows what sheets include comments. To see them, click the Comments icon in the right panel.

Learn more about the outline in Manage spreadsheets.
The right panel contains settings and actions for working within your spreadsheet. Use the icons beside the panel to switch between features, like comments, history, and blacklines.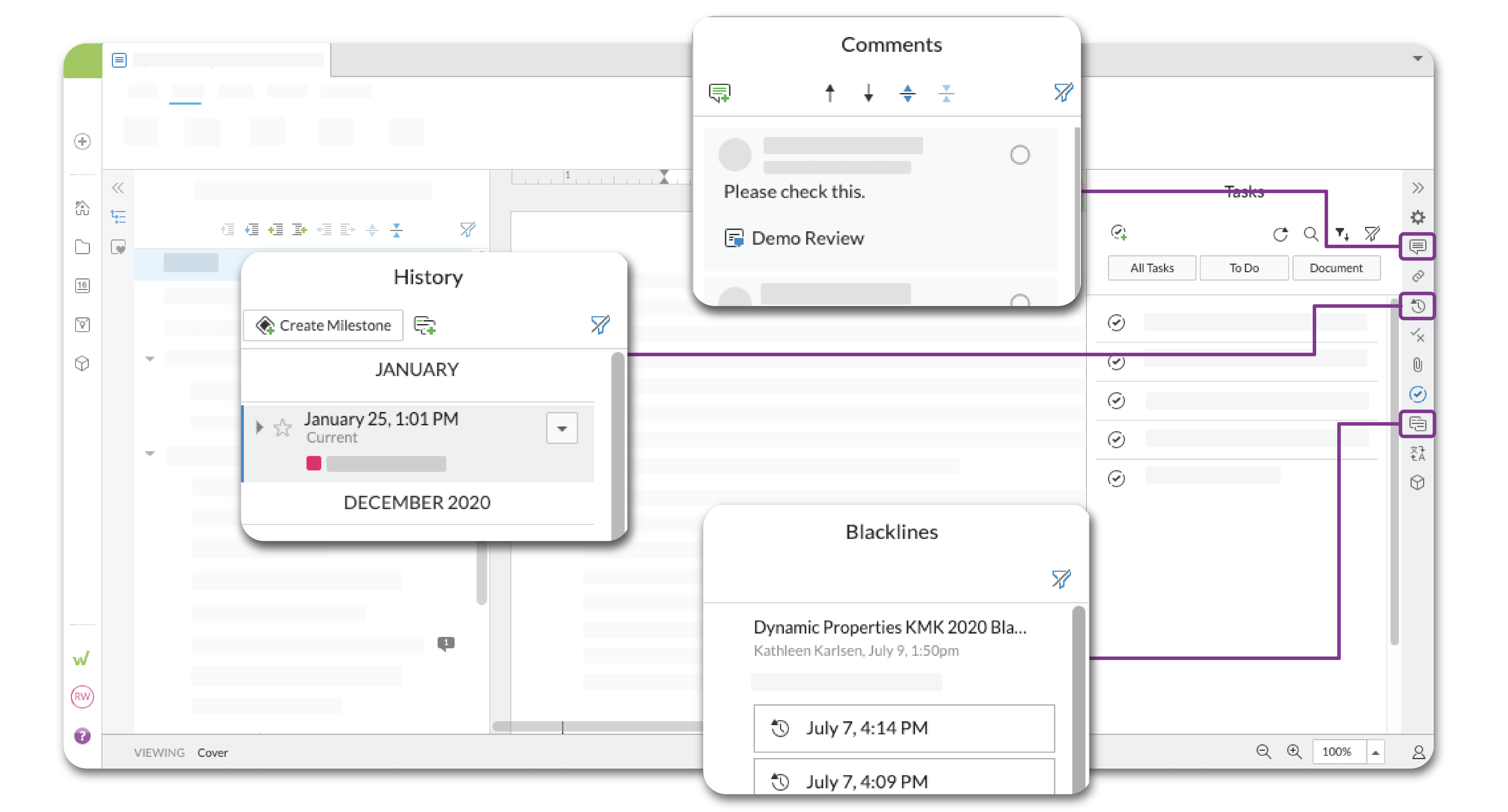 Enter and format your data
Once you've created a spreadsheet, you can import data from existing files and even set up data sets from external sources.
Import from Excel
The import feature lets you add .xlsx and .csv files to your new spreadsheet. Create a new file from your imported data, or add it directly to an existing spreadsheet. Learn more about importing Excel files.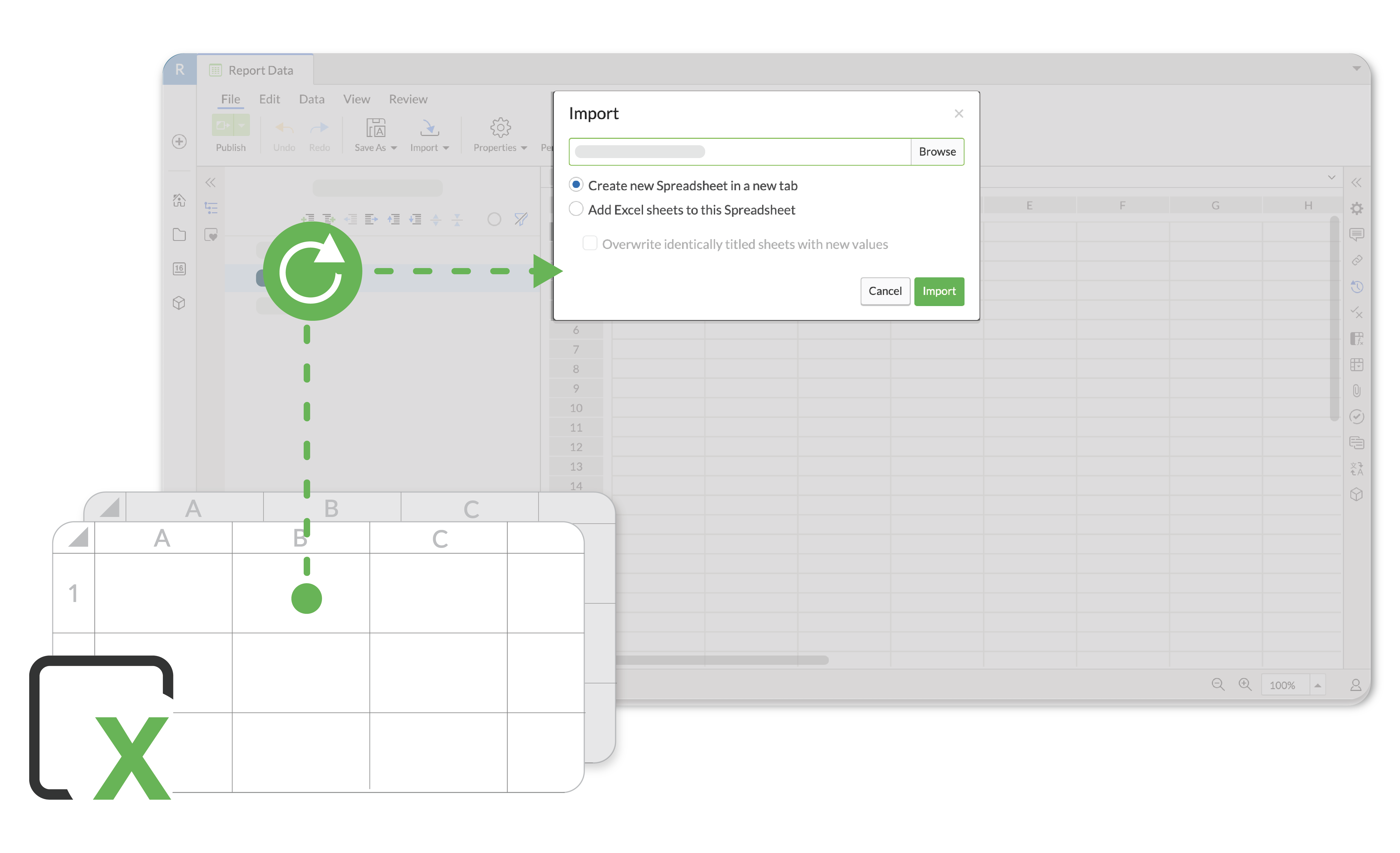 Connected sheets
Use connected sheets to pull data from external sources and link them directly to your sheets. After setting up a data set, any collaborator in your workspace can pull from it. Learn more about using connected sheets.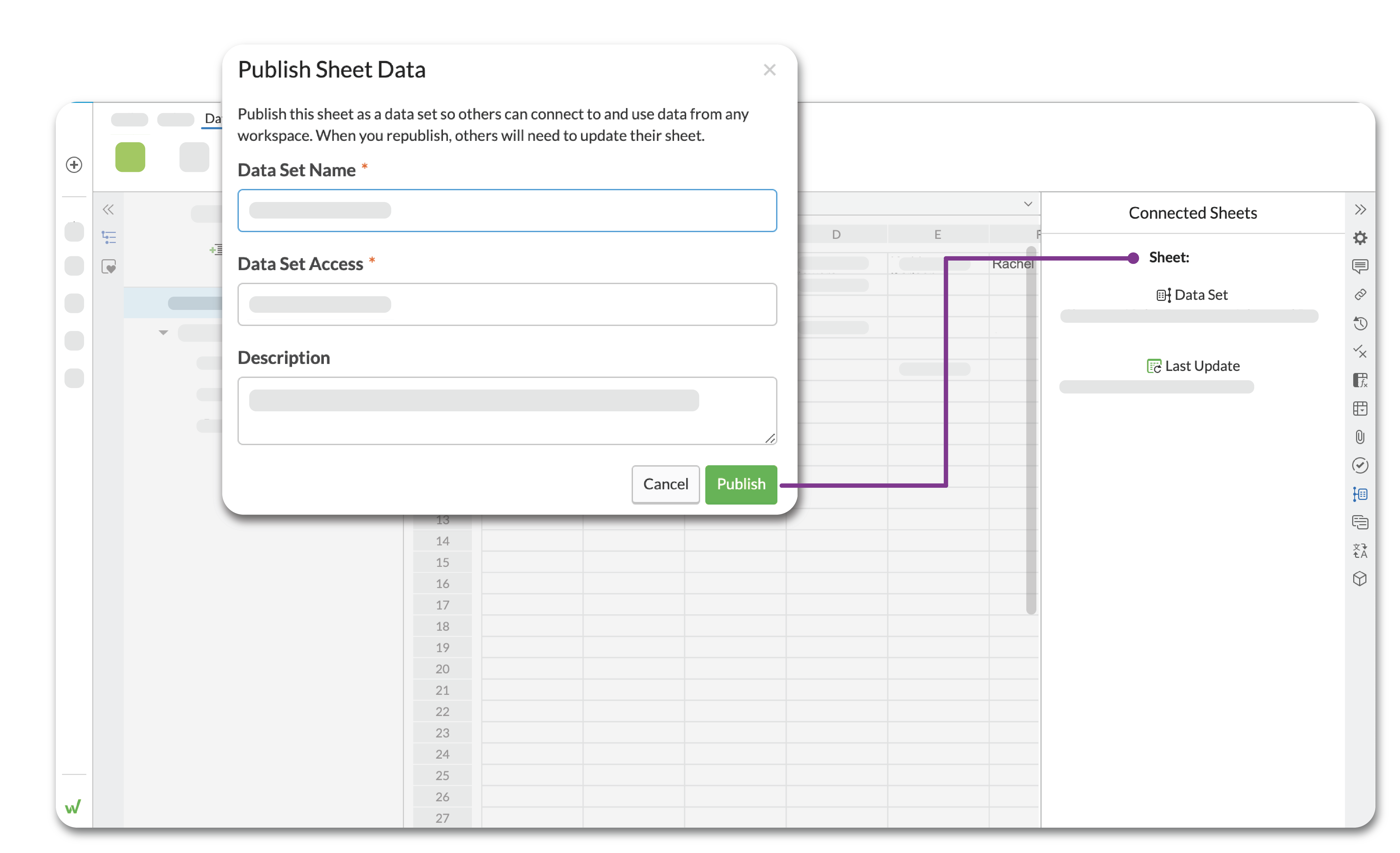 Linking
One of Workiva's most powerful features is linking. By creating links between the same piece of data in multiple places, you'll see your links update across your files anytime you change the source data. Learn more about links in Spreadsheets.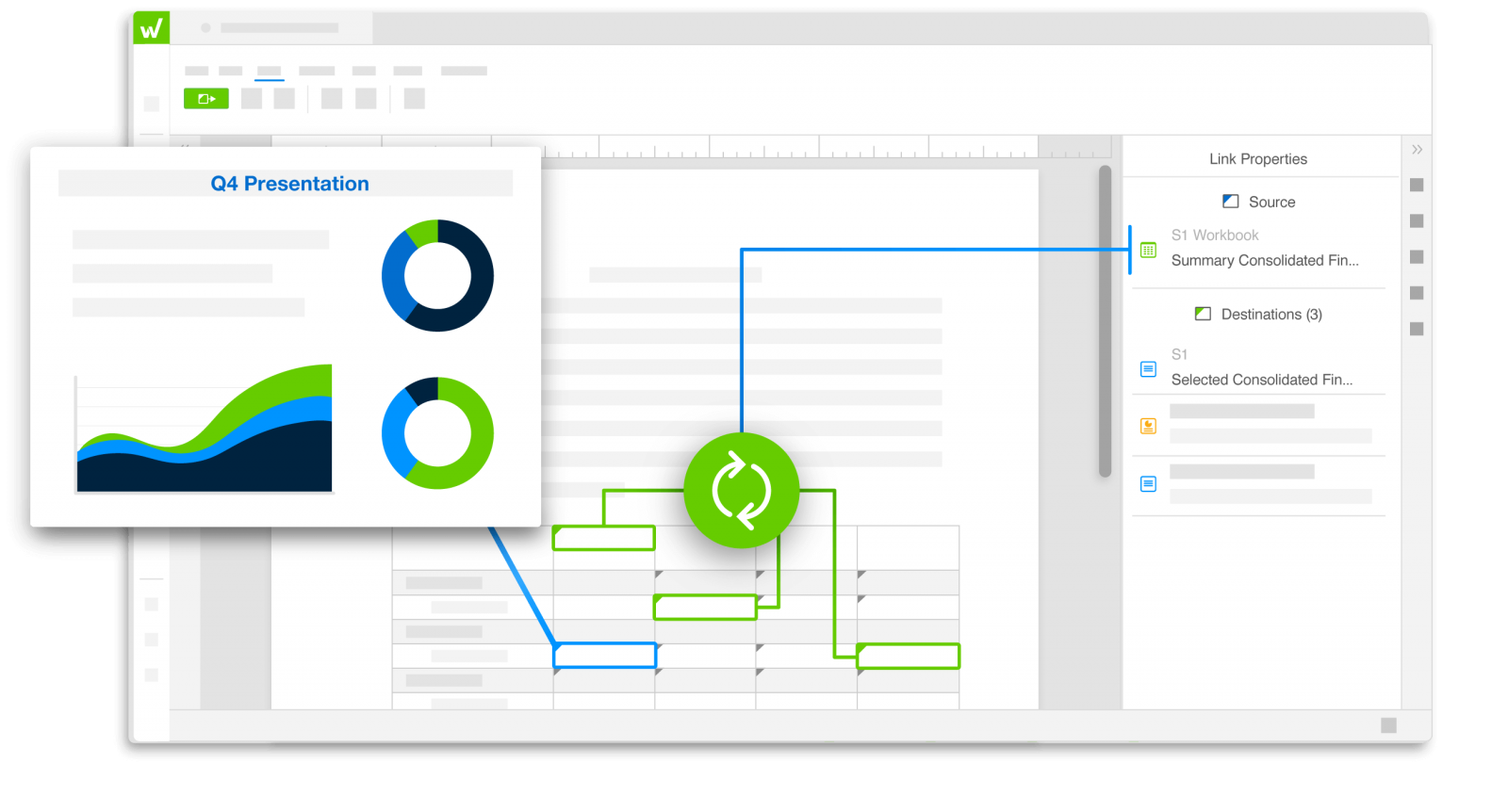 Formats
The Formats panel lets you adjust the settings for your selected sheet. From here, you can change the cell fills and sheet-wide value formatting. Change the Value Formatting to view additional options. 

This panel also allows you to enable Alternate Row fill to add contrast to your sheet's rows. 

Learn more about value formatting in Spreadsheets.
The Data Validation and Conditional Formatting panels let you create rules to manage what kind of data is entered or how it's displayed. Learn more about data validation and conditional formatting.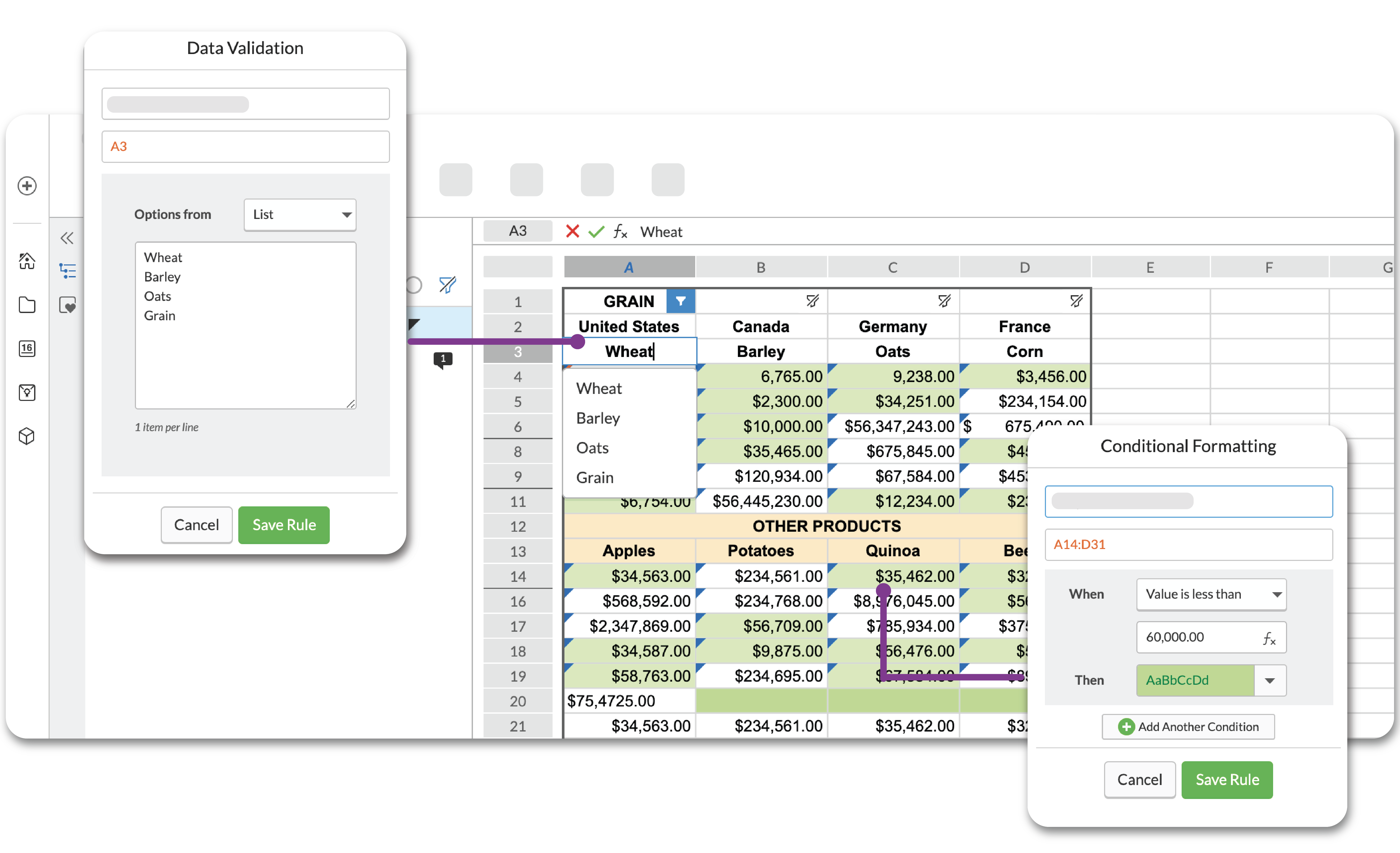 Collaborate with others
Workiva allows you to collaborate in real time while also helping you manage, review, and track your spreadsheet's changes.
Permissions
To view or edit your spreadsheet, each user will need permission to access your new file. You can set permissions at the spreadsheet or sheet level, and each user can have owner, editor, or viewer permissions.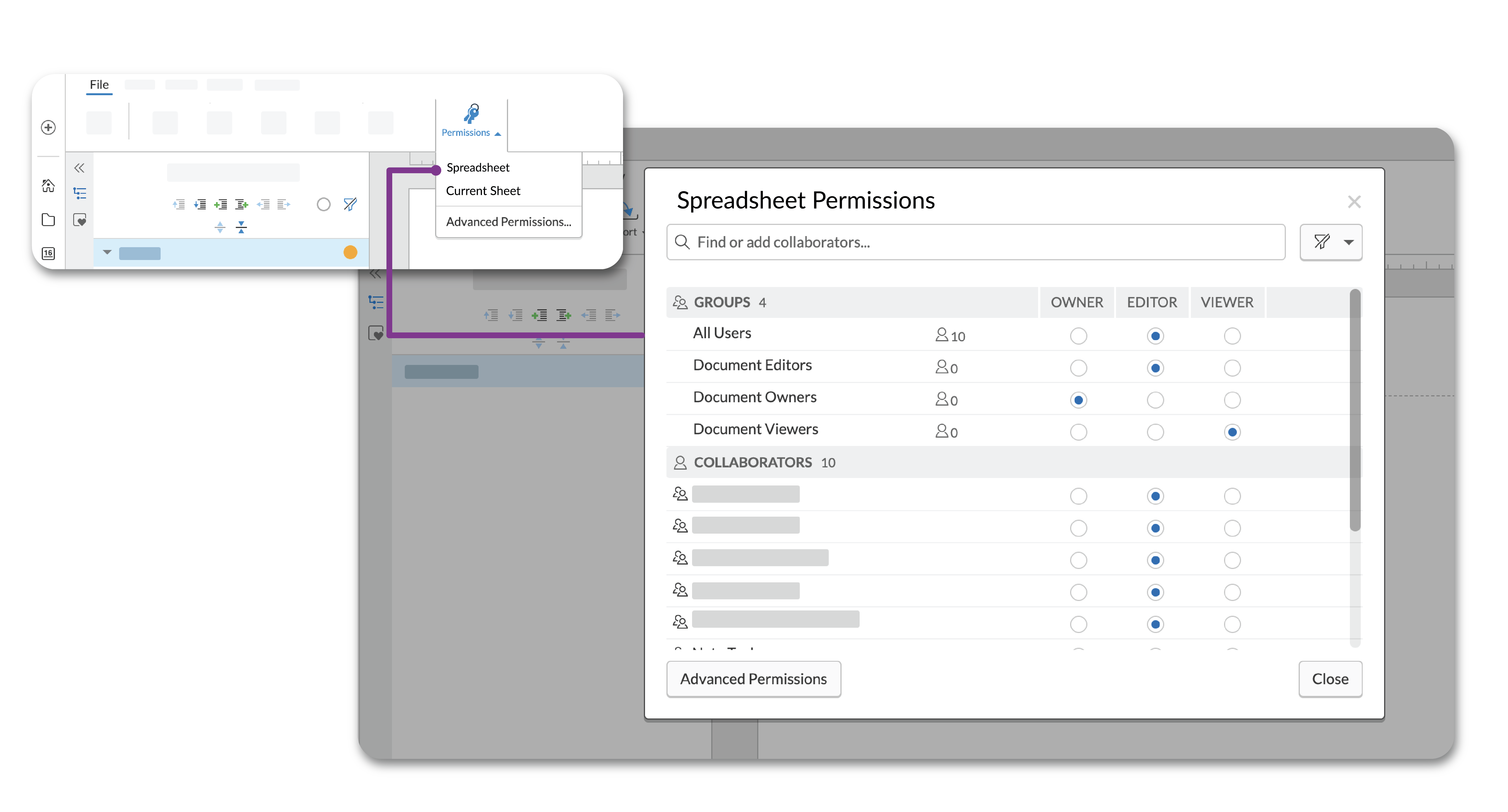 History and authorship
You can use the History panel to keep track of when revisions were made in a spreadsheet and who made those changes. View the history of an individual cell to see who made a particular change and when.
Additionally, the Authorship feature shows an overlay of which user made the most recent edit to each cell.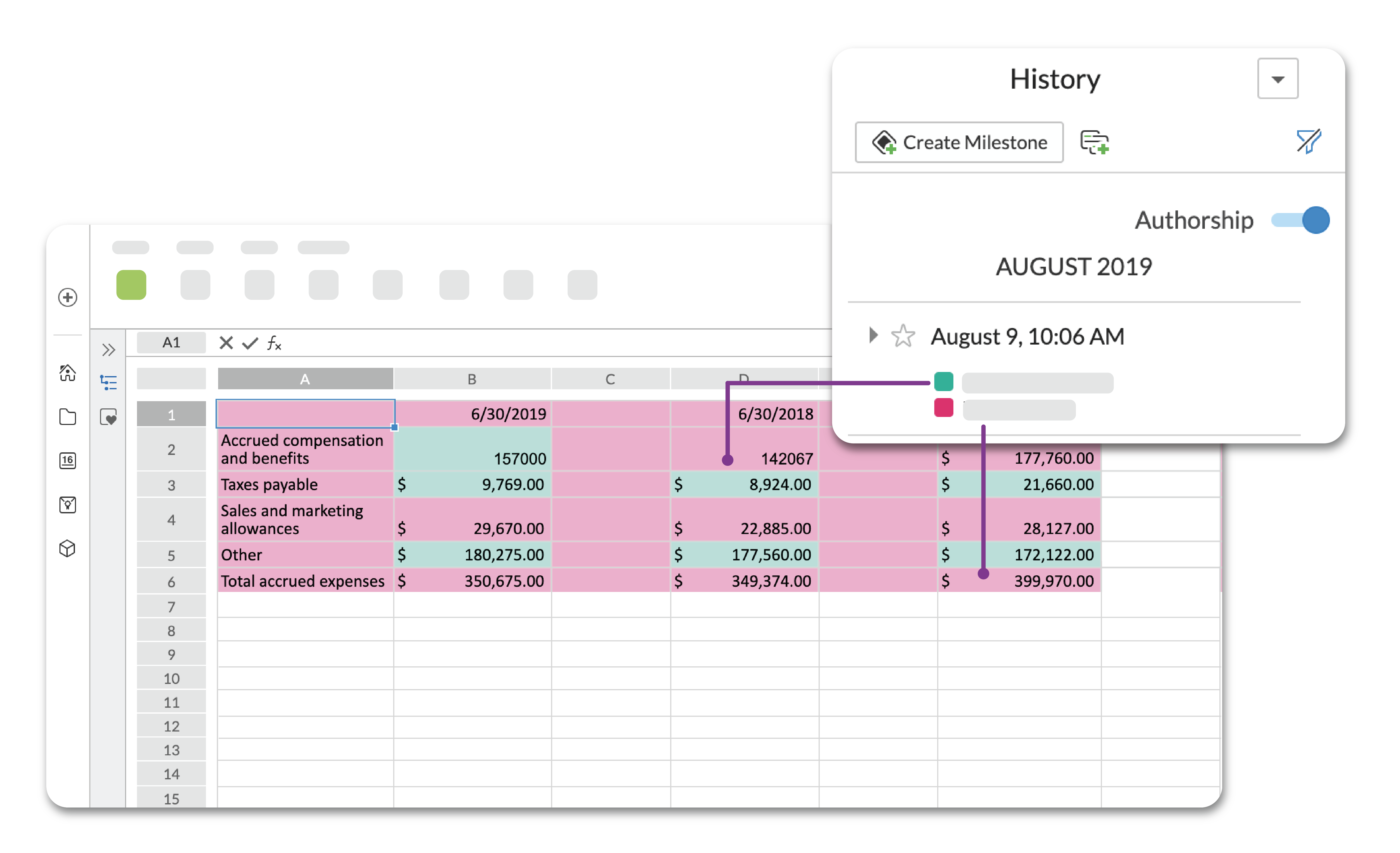 Share your spreadsheet
The Publish button is how you make your linked values available in other files. Use the Publish feature to push your changes from source cells to destination links.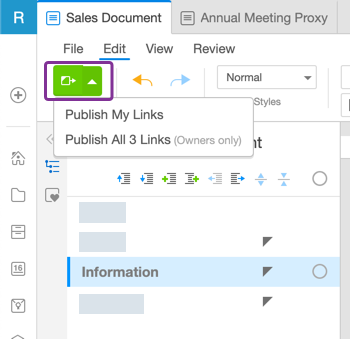 If you need to share your spreadsheet with someone outside of Workiva, you can export it to another file type. In the File toolbar, use the Save As option to save your spreadsheet as a CSV, Excel, or PDF file. Select exactly which sheets you want to appear in your export and manage how your new file handles formulas.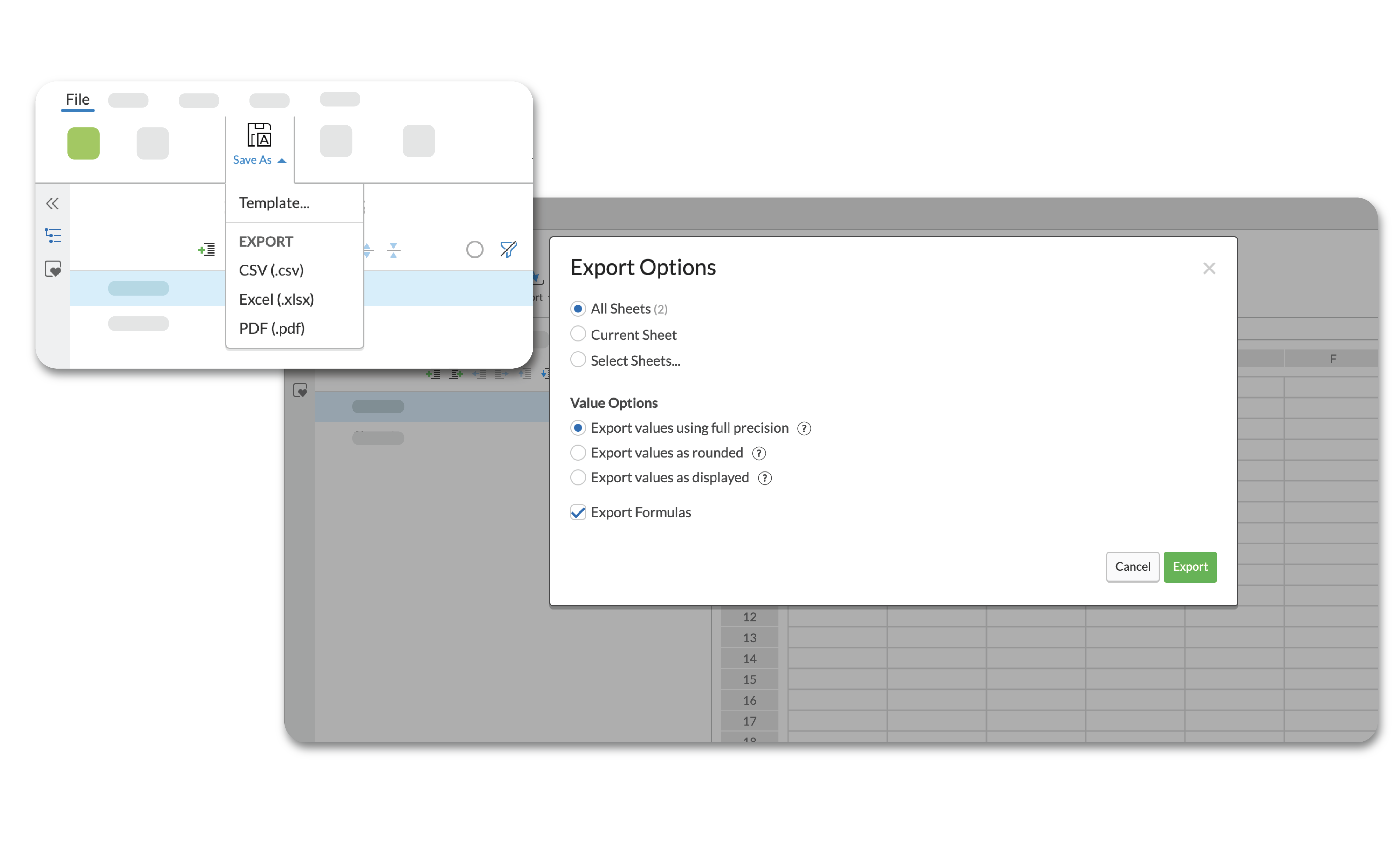 What's Next
Now that you've seen what you can do in Spreadsheets, here are a few things to help you get started: