You can open spreadsheets in the same browser tab or different browser tabs or windows to easily view more than one spreadsheet as a split screen or in separate windows.
Create a split-screen view
To view two spreadsheets in split-screen:
1

Open both spreadsheets in the same browser tab.

2

Drag the tab for the second spreadsheet to the right and drop the document in the blue rectangle that appears.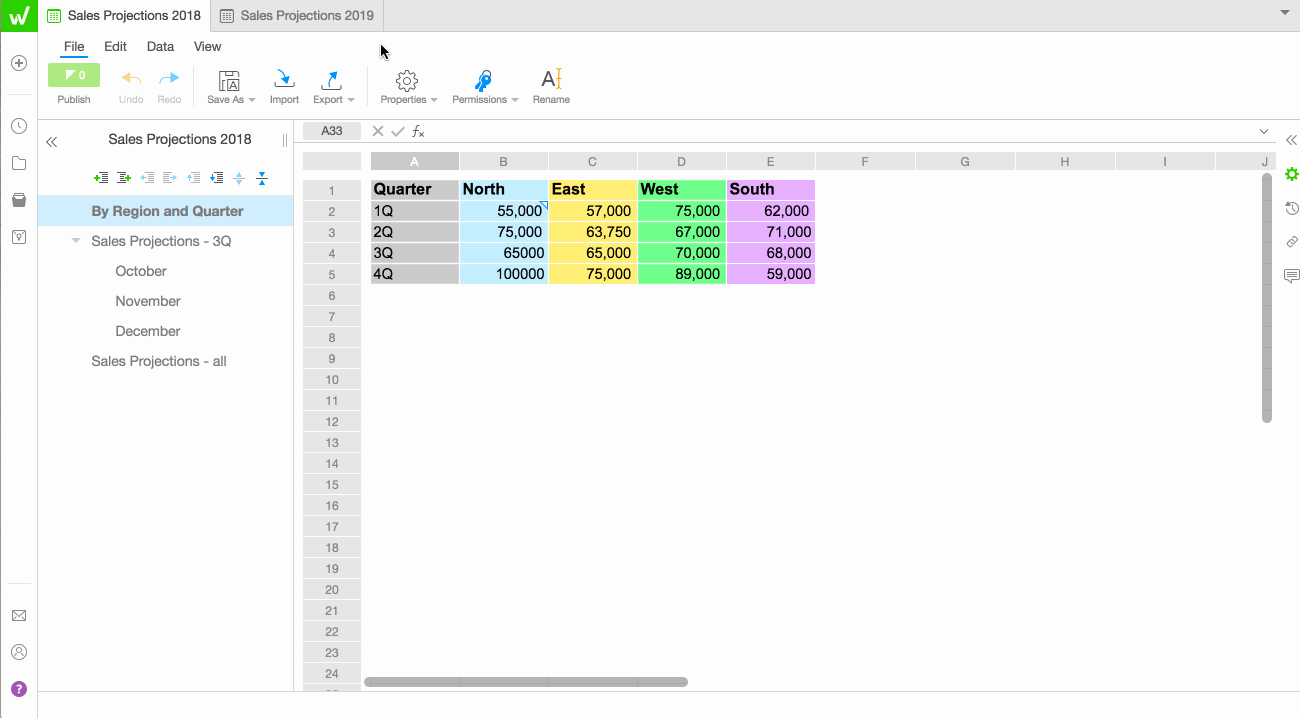 You can tell which spreadsheet is active by its tab color — the gray tab is inactive. The document outline also shows the sheets for the spreadsheet you are editing.
Return to single document view
To return to viewing one spreadsheet at a time, drag and drop the second spreadsheet tab next to the primary tab.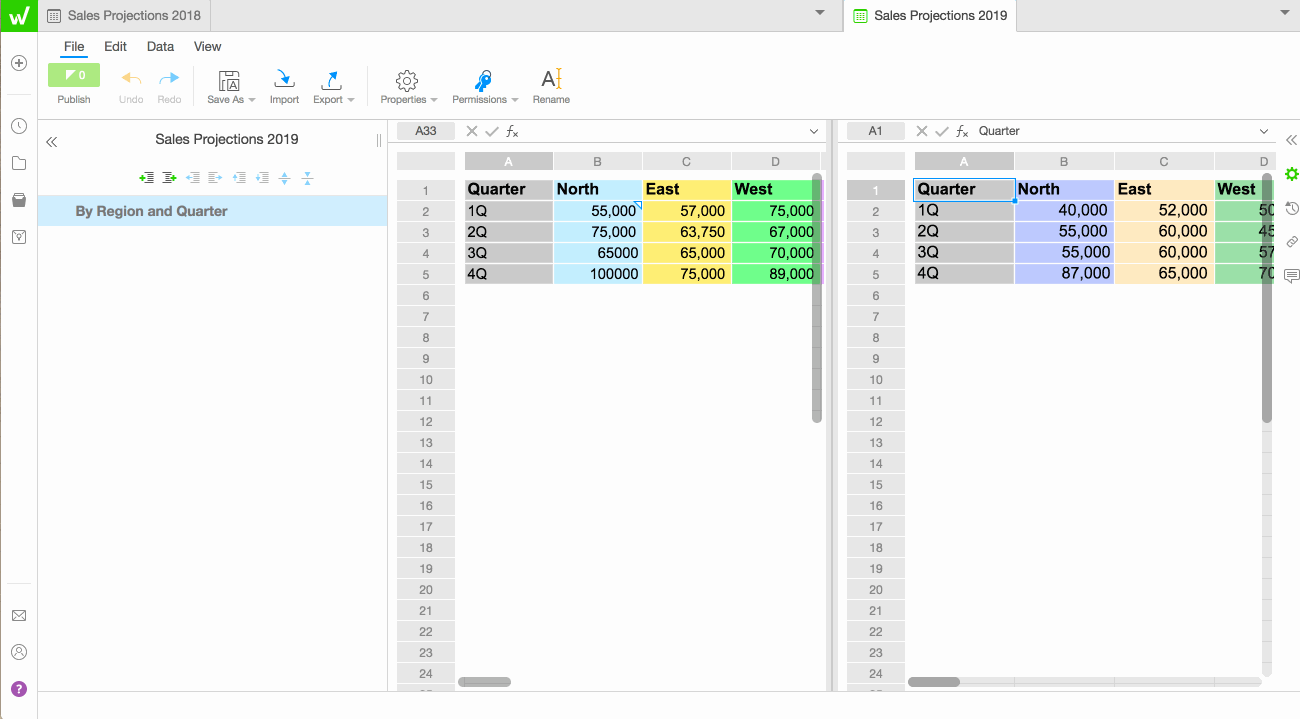 View in separate windows
To view spreadsheets in separate windows, right-click the tab of an open spreadsheet and select Open in a new browser tab.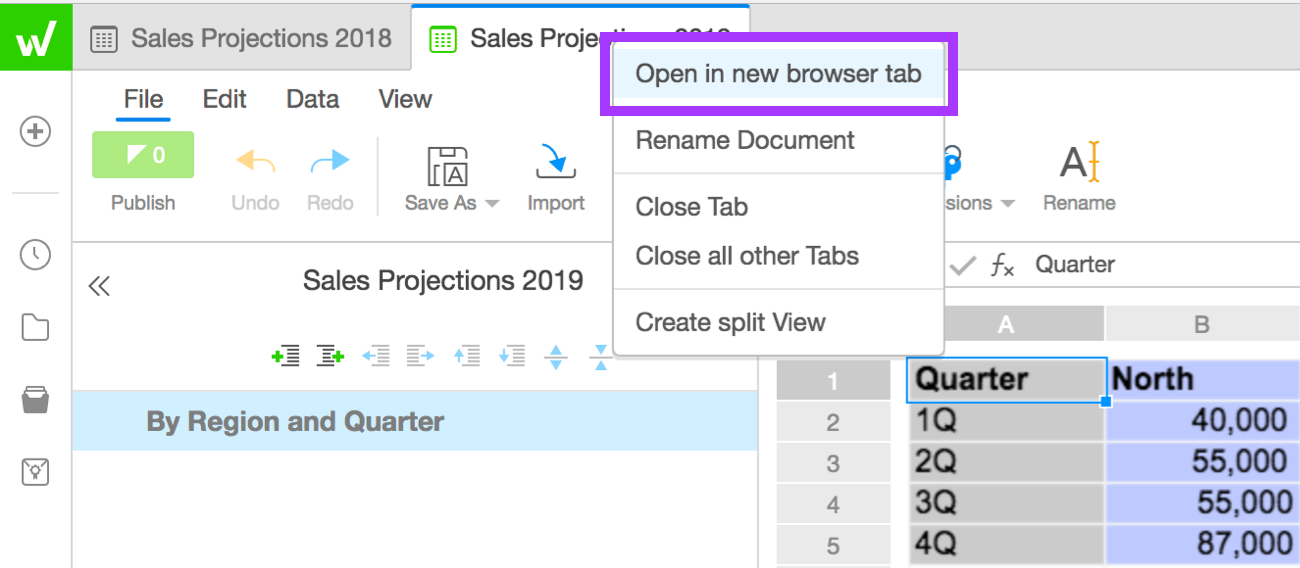 From here, you can arrange your spreadsheets in different windows or move one window to a separate monitor.