After you connect a spreadsheet to a data source, you can use your connected sheet to keep your data up to date. To learn more, see Connect a Sheet to a Data Source.
Update your data
When data changes at the source, you can update your sheet to make sure you have the most up-to-date information.
To update your data:
1

Select the sheet you want to update from the outline panel.

2

From the Data toolbar, click Update . This updates only the sheet you selected—if you have multiple connected sheets, you need to update each sheet individually.
A status message appears in the lower right corner to let you know which data source and connected sheets are updating.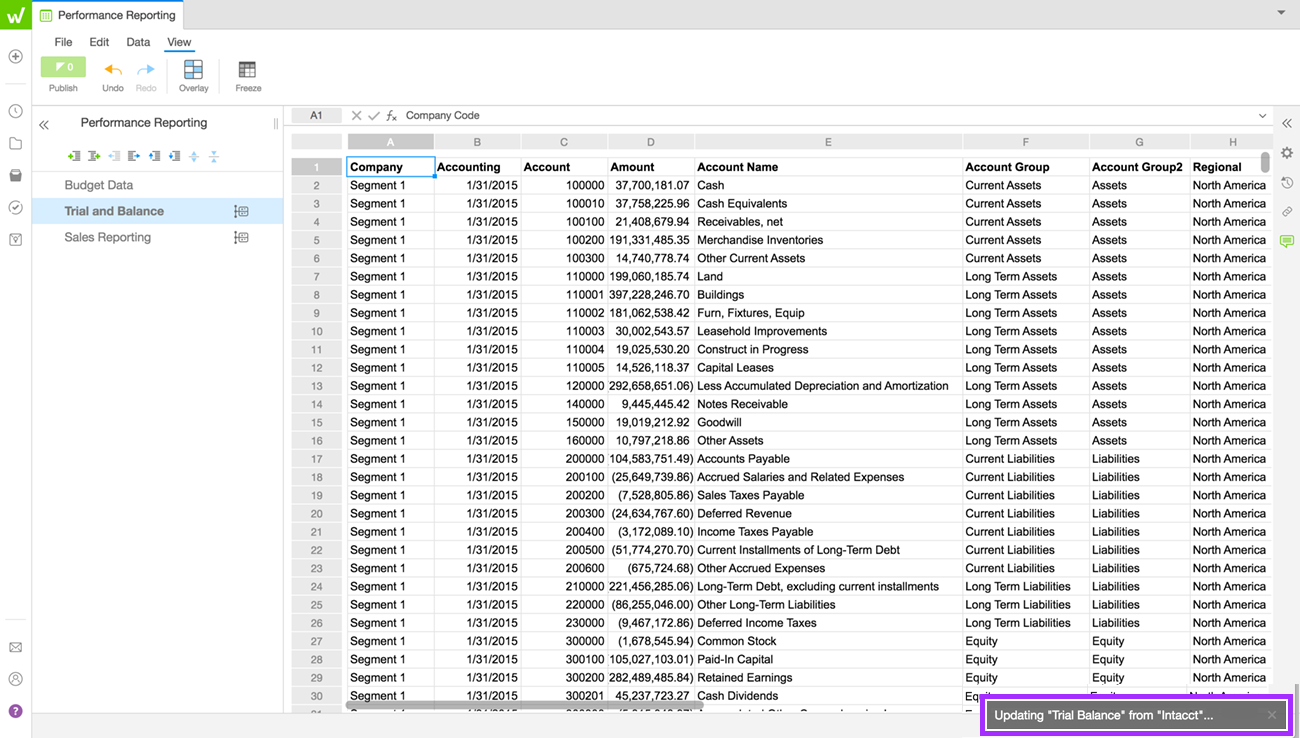 When the update is complete, a message appears in the lower-right corner.
Note: You cannot undo data updates or imports, but previous revisions are available in the History panel if you need to view an older version of your spreadsheet.
Wdata Connections
From the Wdata Connections panel, you can connect a sheet to a Wdata query. To update a connected sheet's connection to Wdata, click Migrate on the Connected Sheets panel.
Linking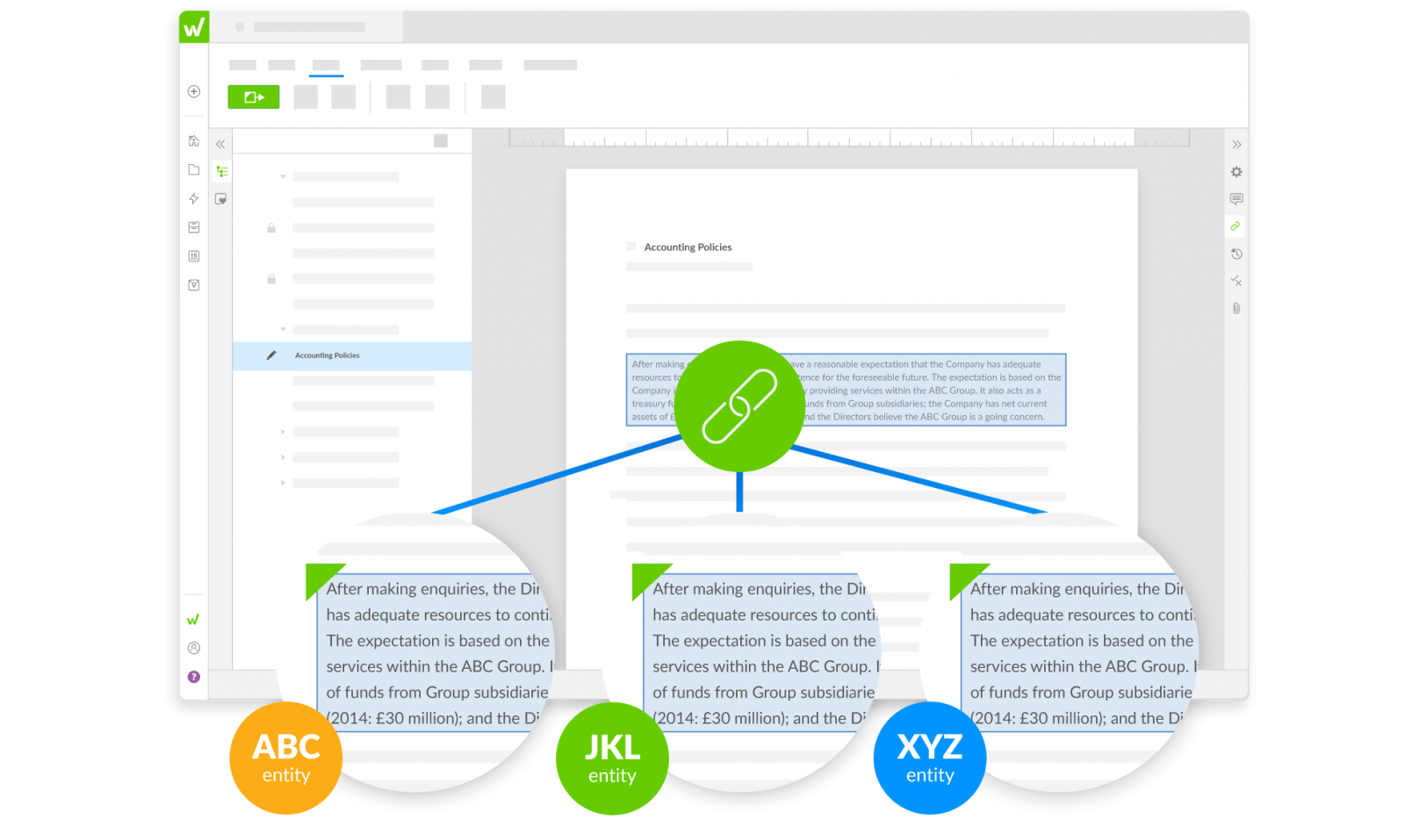 As a best practice, avoid directly linking from a connected sheet to other documents. Links are based on cell coordinates, meaning changes to the structure of the data source may change which data occupies a specific coordinate. Learn more about linking.
View properties
You can see additional information about the sheet connection in the Connected Sheets panel.
To open the Connected Sheets panel, click the Connected Sheets icon in the right panel. This panel shows which data set the sheet is connected to, when the last update took place, who performed the update, and any currently applied customizations.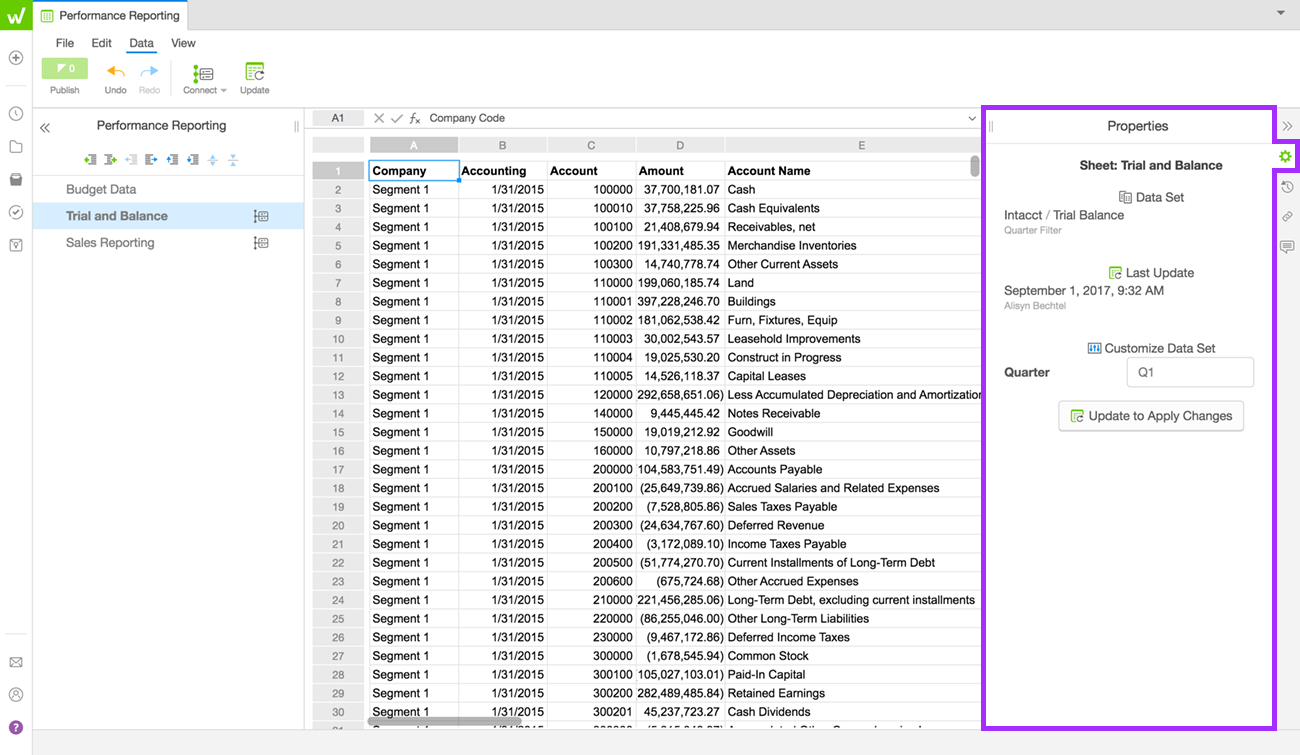 Roll forward connected sheets
To roll forward a connected sheet, perform the normal roll forward process using Roll Forward a Folder to create a disconnected copy of your sheet.