Learn how to add slide content to your Presentation. Slide content includes text, tables, images, charts, shapes and lines. Add background colors and images for visual interest.
Emphasize company branding with consistent fonts and logos. Copy content from other documents into your presentation to save time and effort.
Insert slide content
To insert content in your slide:
1

Select the Edit toolbar.

2

Click the icon for a Text Box , Table , or Image .

3

Click the Chart or Shape icons to see available items. Click a specific item.
Other ways to add content to your slide:
Copy and paste charts and tables from other documents into a presentation.
Copy slides from one presentation to another presentation.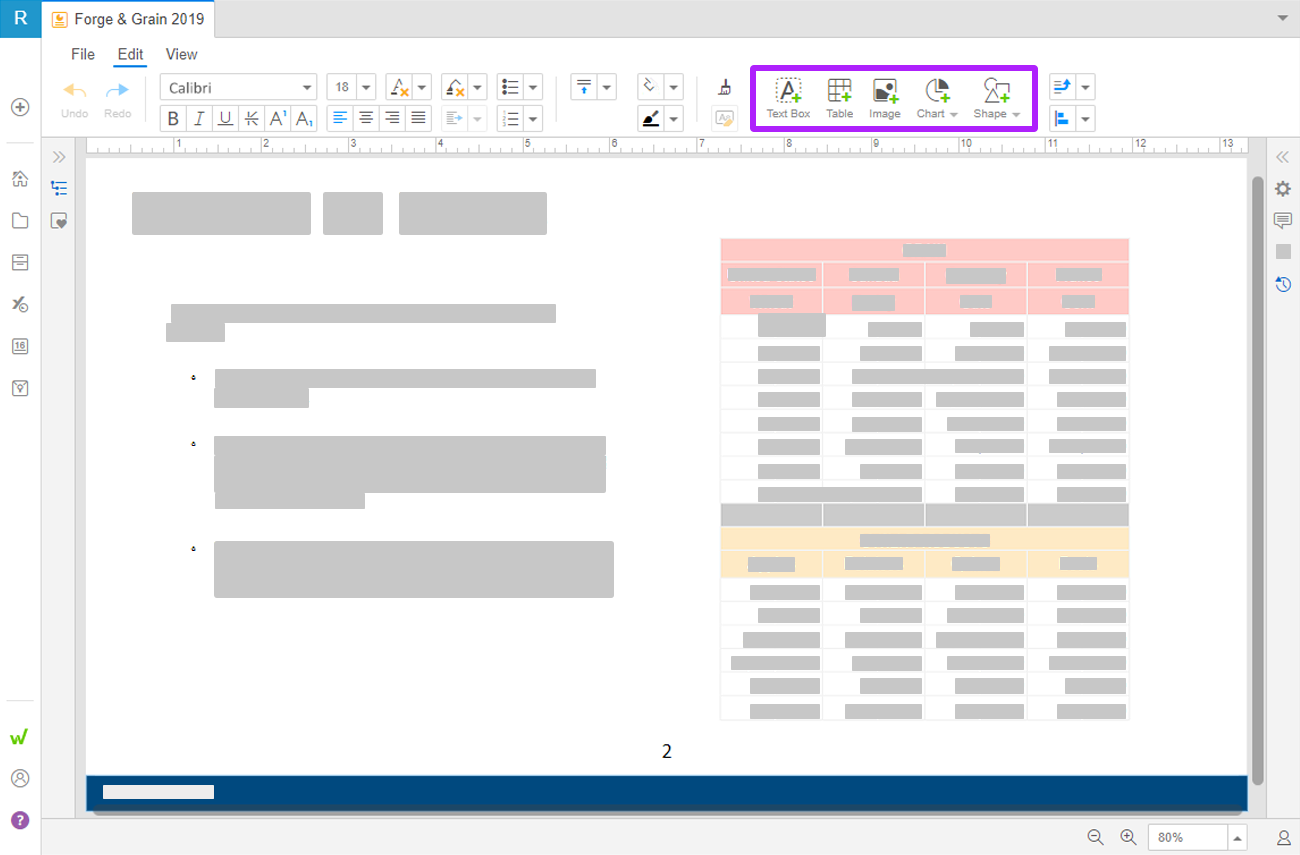 For more information on slide content, see Tables in Presentations, Charts in Presentations and Shapes in Presentations.
Backgrounds for slides
To use an image as a background:
1

Open the Slide Properties panel.

2

In the Background section, click Upload Image .

3

Choose an image from your computer.
To remove the background, click the icon in the Background section to remove the image.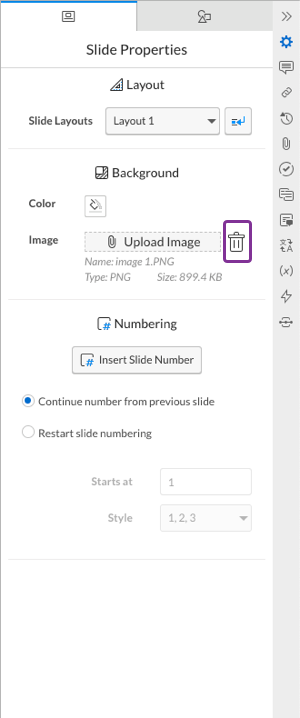 To set a background color for a slide:
1

Open the Slide Properties panel.

2

Click the Color icon.

3

Choose a color from the palette. For a custom color, enter a hex number or RGB code, or

you can

import

your own colors

.

Remove a color by selecting No Color from the palette.
Related articles