Charts are built using a table of data. Update the values in your table and the chart automatically updates. Learn how to insert and edit over a dozen different chart types. Format your charts and view the chart data table. Save charts to PNG or JPG to share or reuse.
Insert a chart in Presentations
To insert a chart in a presentation:
1

Place your cursor on a slide. Click the Chart icon on the Edit toolbar.

2

Choose the type of chart you'd like to insert.

Format charts in Presentations
You can format charts to customize the appearance and to clarify the data presented. Formatting options include:
Chart sizes & page placement
Spacing for charts
Chart borders
Background colors for charts
To format a chart in Presentations:
1

Right-click on the chart.

2

Click Chart Properties.

3

Modify the size of the chart using the Width and Height boxes.

4

Format other aspects of the appearance of the chart as needed.

For more information about modifying charts, see the following articles:
View chart data
To view chart properties or data:
1

Select the chart.

2

Right-click to access menu options.

3

Click View Chart Data.
You can also navigate to the data using the Chart Data icon in the Edit toolbar.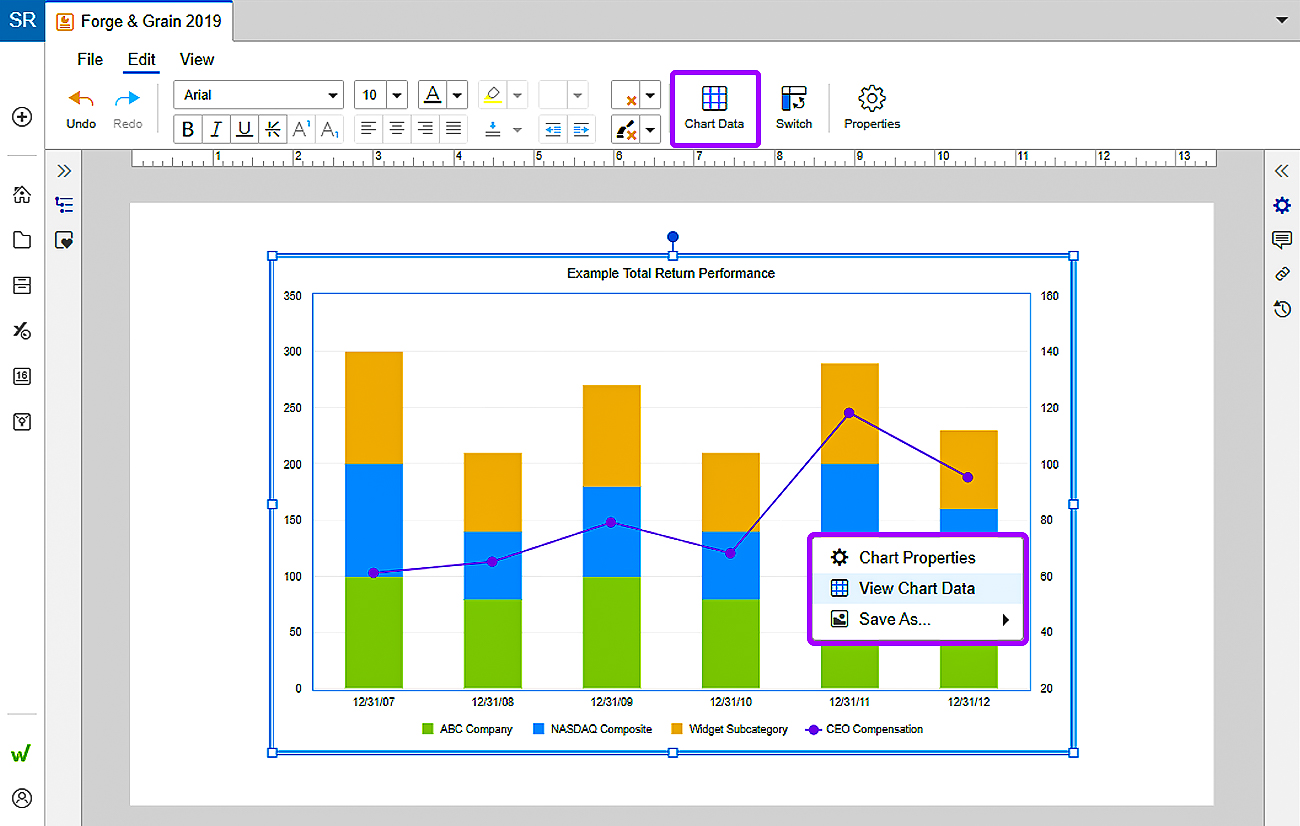 To get a split screen view:
1

Click the Data icon in the Edit toolbar.

2

Drag the tab for the data table to the right.

3

Drop the data table in the blue rectangle that appears.
Changes you make in the data table are reflected in the chart.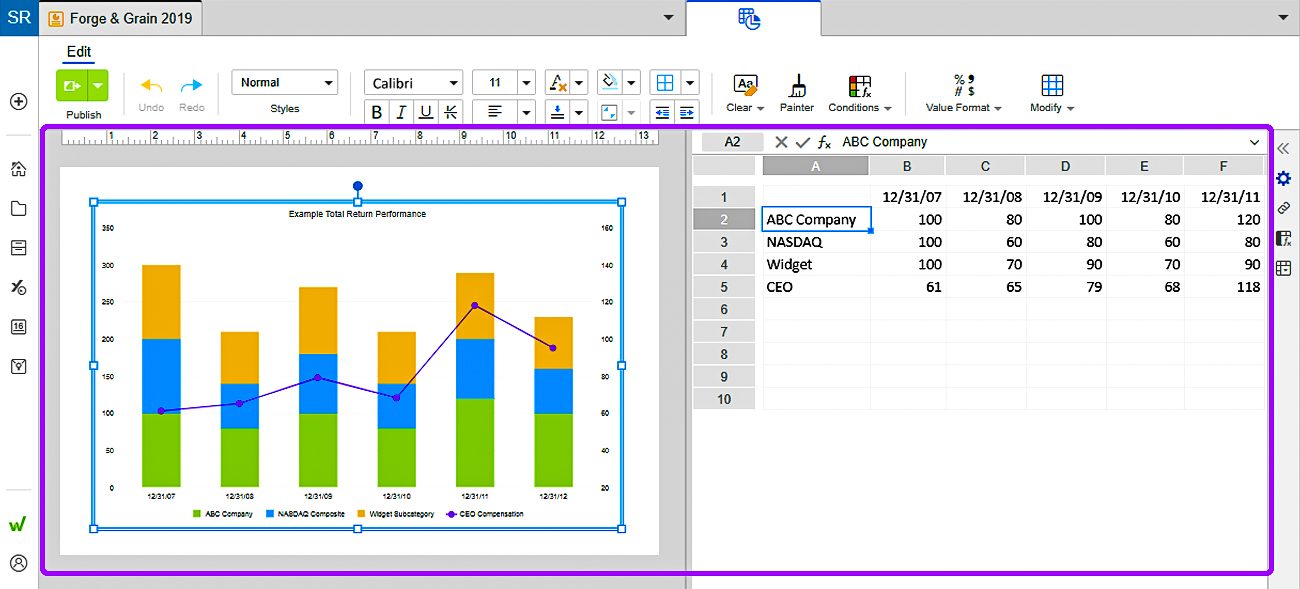 Save charts in Presentations
If you right-click on a chart, you have options to Save As a JPEG or PNG.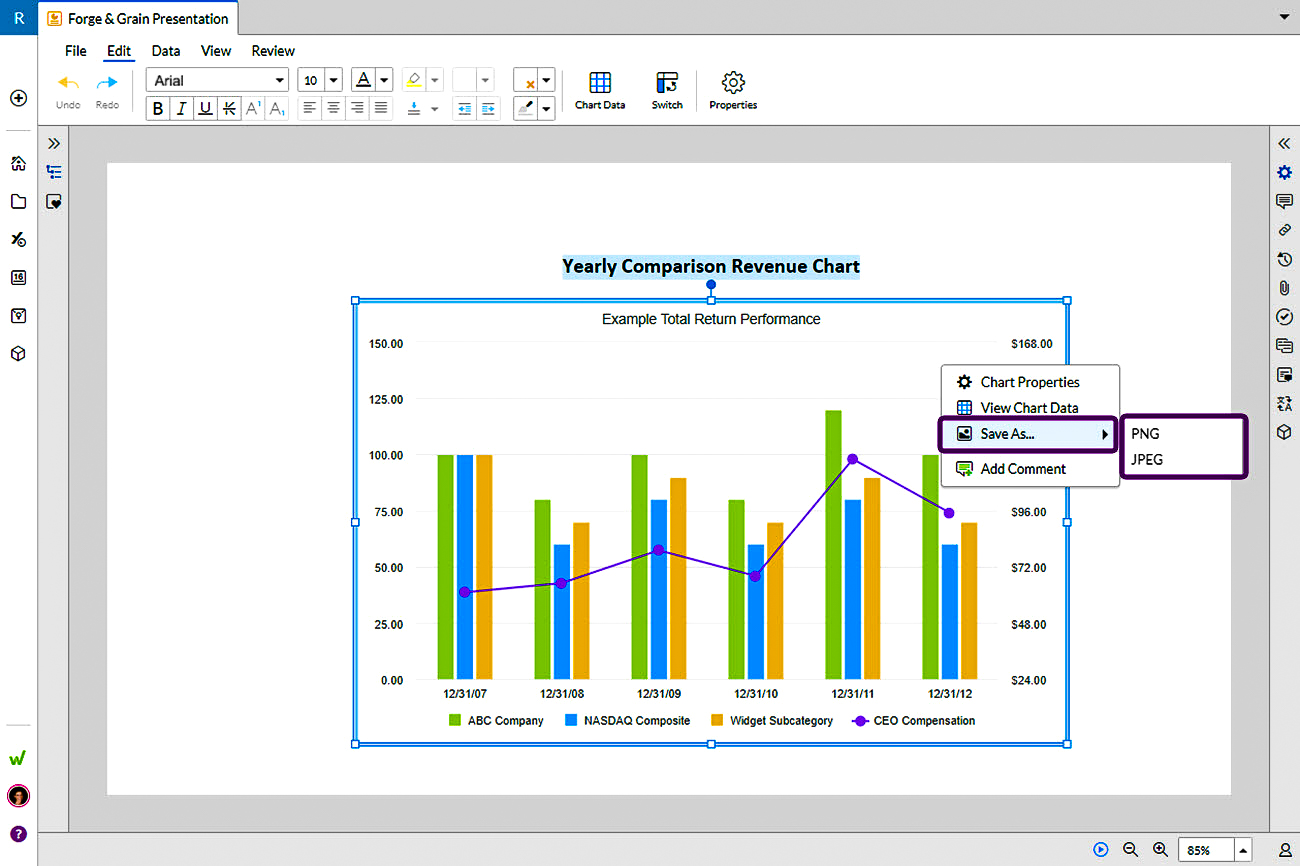 Delete a chart in Presentations
To delete a chart, click and drag over the chart and use Delete on your keyboard.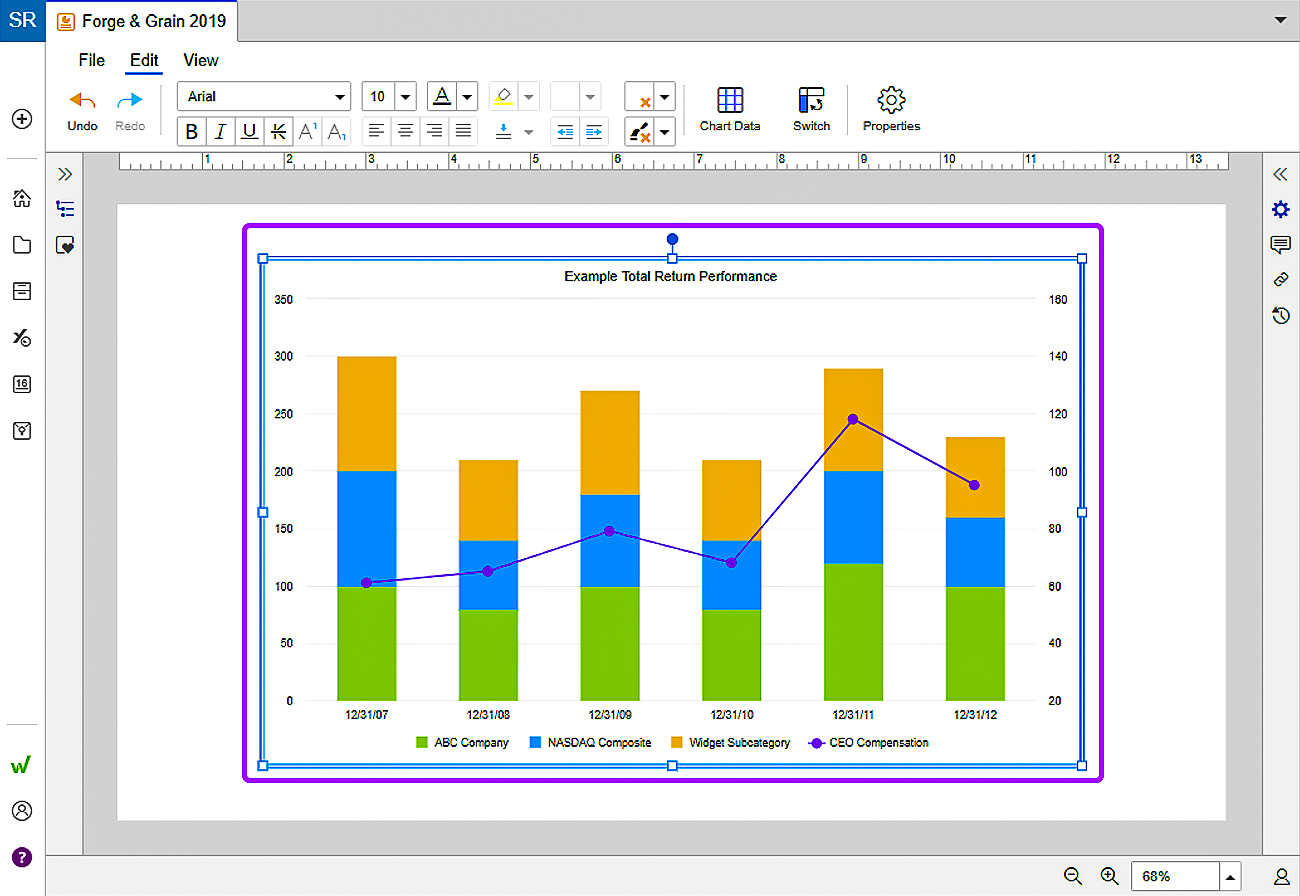 What's next