Using InDesign to create the designed portion of your ESEF Annual Report? To help you get started, we recommend following the steps below to learn how to use the Workiva platform. Even if you have a use case outside of ESEF, you can still follow these steps if you have an XHTML report. However, bringing an IDML file back will only produce an XHTML report.
You can view and enroll in tailored courses in the Learning Hub, view help articles and videos, and interact with others in community discussions. 
Sign up for training
The Learning Experience Guide will help you find the best courses for your use case. Answer a few questions about how you use Workiva, select your courses, and have your customized learning plan emailed instantaneously. This guide is also available on www.workiva.com/education.
The Learning Hub offers training and resources to learn new skills and improve your team's work.
Design reporting process
Getting started
If you are using InDesign to create the designed portion of your ESEF Annual Report, the following process will through the steps that you will take as you work on your report through to when you create your final submission package.
Here are a few resources to help you along the way:
Create or roll-forward document
Depending on your process, you may create multiple documents in Workiva or roll-forward an existing document. For each InDesign file that you expect to bring back into Workiva, ensure that there is a corresponding source Workiva document to match. Styles should be consistent and set on all content in document.
Tagging and generating XBRL
XBRL can be generated at any time. The XHTML for the document containing XBRL can also be reviewed at any time for a quick check.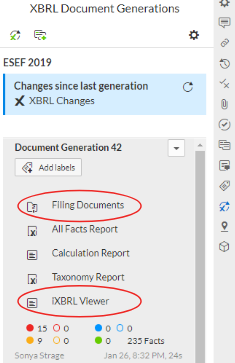 Export ICML
You may export by sections or the entire document. You can also combine subsections into a single parent section.
Place ICMLs
In InDesign, place ICMLs onto the pages to add the content and follow design reporting guidelines. 
Once placed, the designer can work on building the design components and adjusting the layouts. When you export ICML, it saves in a .zip with individual ICML files. Because the output is now XHTML, our guidelines need to be followed to ensure that the IDML to XHTML translation will happen correctly.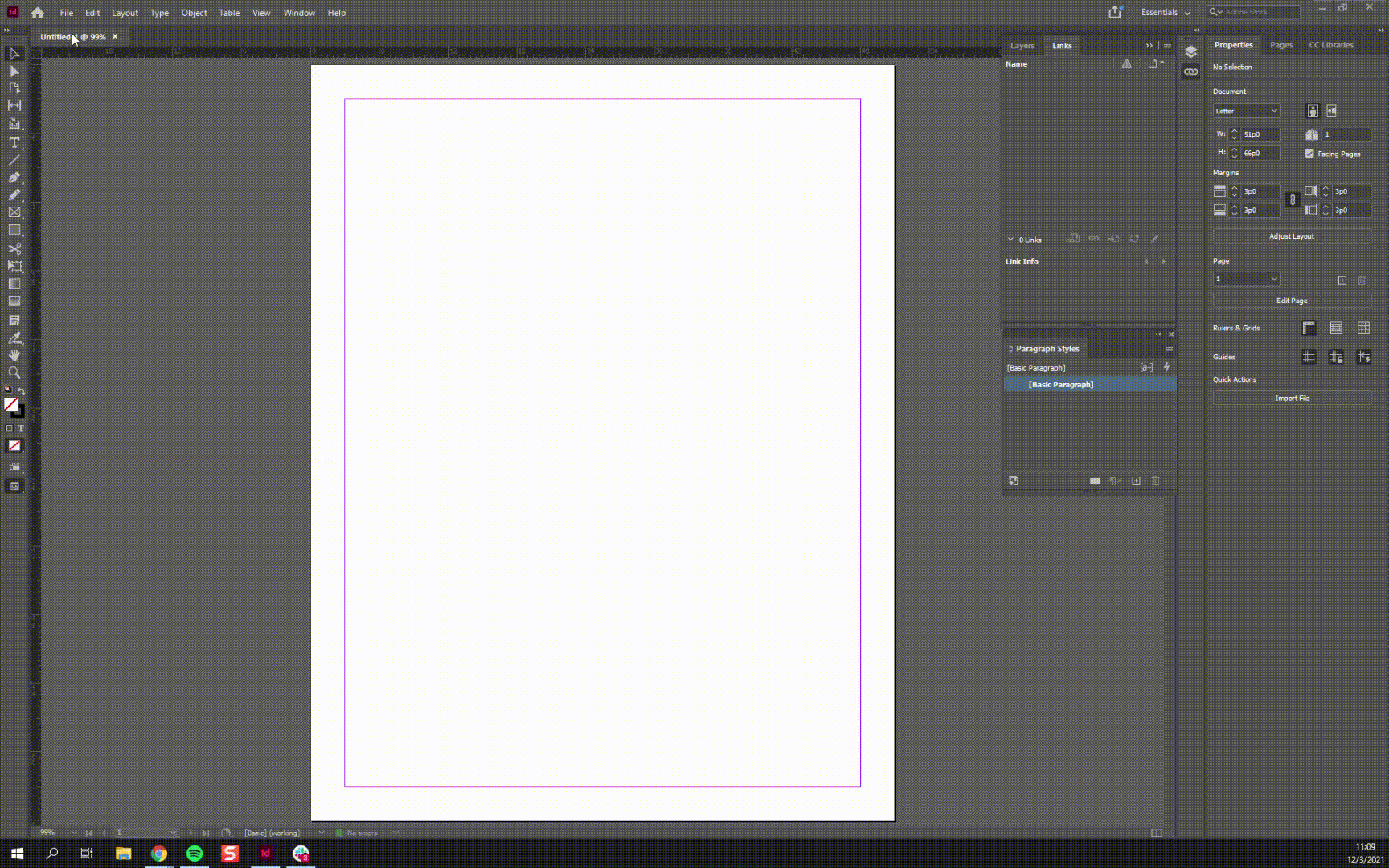 Update content in Workiva
Edit and review your document and XBRL. Continue to send ICML exports when necessary.
Import IDML file
Once the file is ready, the IDML file can be saved from InDesign to be imported back into Workiva. Because of this, make sure to run the InDesign plug-in and validate the file before bringing it into Workiva.
ICMLs can be exported on a section by section basis, but IDML can only be imported as a single IDML.
If multiple documents exist in Workiva, multiple IDML files can be imported and matched up 1-to-1
IDML.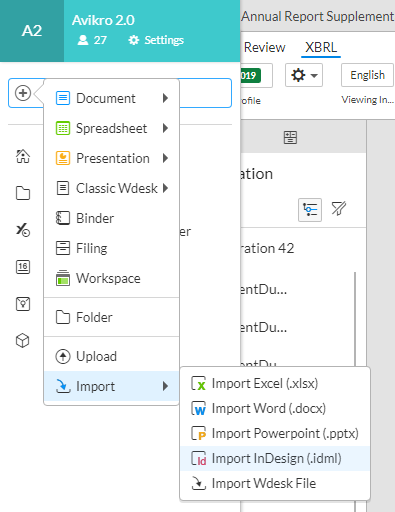 The generated files, XHTML file and a Discrepancy Report can be viewed under Files. The Discrepancy Report should be reviewed for any XHTML items that may cause issues in the file.
Review XHTML
If your designer provides an update IDML file, this can be imported into Workiva and the new XHTML file can be added to the profile.
Override XHTML in XBRL Profile
To override a new XHTML file, remove the one that exists in the XBRL profile from the dropdown menu, and add the select Override XHTML with the new file.
For more details on overriding XHTML, we recommend reading Override XHTML.
Generate XBRL and review iXBRL Viewer 
Once you have set up your XBRL Profile with all submission documents and XHTML overrides, you can review the full package through the iXBRL Viewer and Filing Documents. Don't forget to generate XBRL again after overriding the XHTML file.
Repeat the process until you're ready to submit. You can then download the Filing Package to send to your local regulator.
Help articles
In Support Center, you can find several help articles for self-service learning. For design reporting, we recommend you check out the following:
Further steps
Have questions about the Workiva platform? Want to check out some tips from fellow users? Look no further than the Workiva Community.
In the community, you can share tips and tricks, and pass along your feedback. While you're there, don't hesitate to learn more about how to keep up with platform updates.
Need help?
If you have questions or need help, please contact Workiva Support.