In this guide, you'll learn the basics of using workspaces and what settings can be found at the workspace and the organization level.
What is a workspace?
Workspaces let you create separate places in Workiva for departments or teams to collaborate. They are how you organize teams and files into secure, controlled spaces.
Use workspaces to separate documents, data, and processes, ensuring the right people have the right access to information. An example is Financial Reporting and SOX teams each having their own, individual workspaces. Solutions are how you enable additional functionality in a workspace, such as XBRL, Filing, and more.
What are workspace roles?
Every member of a workspace has a role, which provide access to features. Workspace Owners can assign members with a role to determine what they can do in a workspace.
You can view your role and the role of other members in a workspace by clicking the People icon in the top left corner. This is helpful when you need to find a Workspace Owner to help with file permissions.
To learn more, see Understanding Roles and Workspace Roles.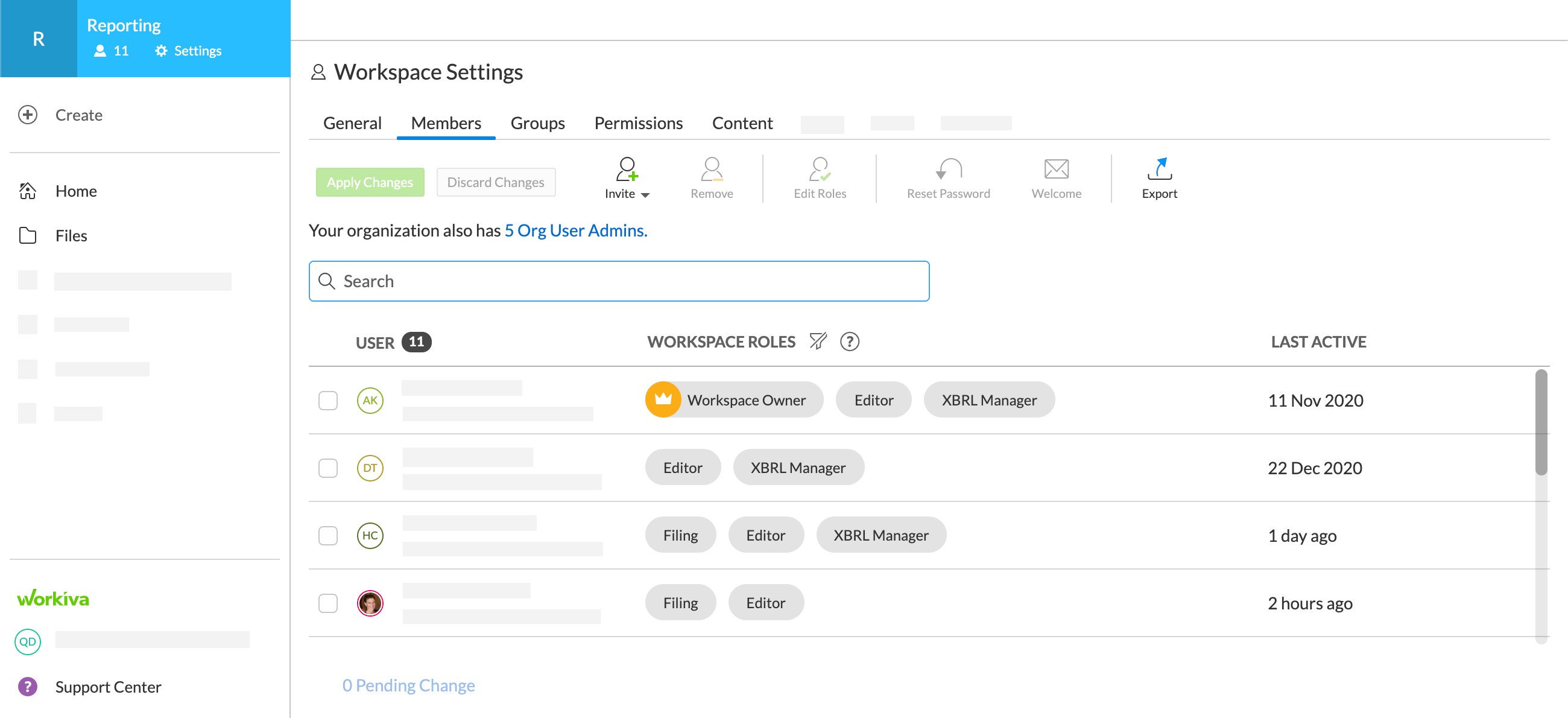 Who are Workspace Owners?
Workspace Owners can manage files, members, groups, and settings for a workspace. They can also designate other members in a workspace as Workspace Owners to share responsibilities of managing workspace settings.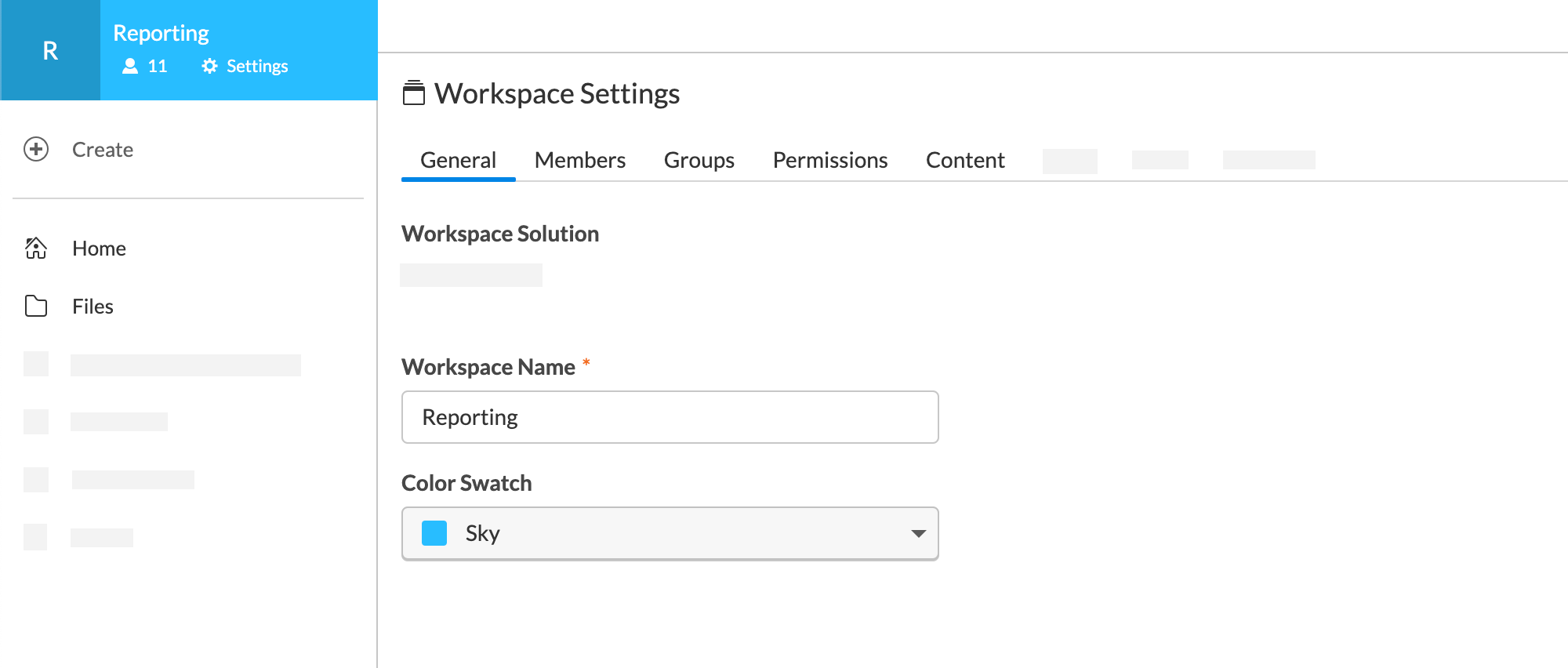 At the workspace level, Workspace Owners can:
What is an organization?
An organization connects all workspaces at your company. Everyone belongs to the organization but may only be members of some workspaces. Typically, you'll have one organization for a company, and then each of your teams or departments will be organized into separate workspaces.
At the organization level, there are three main types of admins – Org User Admins, Org Workspace Admins, and Org Security Admins. They can manage organization settings, users, and workspaces in one central location. To learn more, see Working with Organization Settings.
Org User Admins can:
Org Workspace Admins can:
Org Security Admins can:
What's next
Here are a few resources to help get started with workspaces and invite your team: