Setting presentations properties
To set or adjust Presentations Properties:
Click the Properties icon in the File menu.
Click Presentation to open the dialog box.
Click the General, Slide Formats, Table Formats or Shape Formats tabs as needed.
Make any necessary changes to the available settings. Click the Save Changes button.

General tab
You can change the name of a presentation under the General tab. You can also set Preferences as well as Language & Formats. Set the language Locale from the drop-down options. Dates, spelled-out numbers and scale units are automatically updated. Other options here include:
Spellcheck
Currency Symbol
Symbol Align
Number Formatting
Default Date Order
Measurement Units

Slide Formats tab
Under Slide Formats, you can change the slide size by using the drop down or setting a custom size. You can also click on the Edit icon in the Document Style Guide section to access the Style Guide Editor. For more information about creating or editing a style, see Using Style Guides.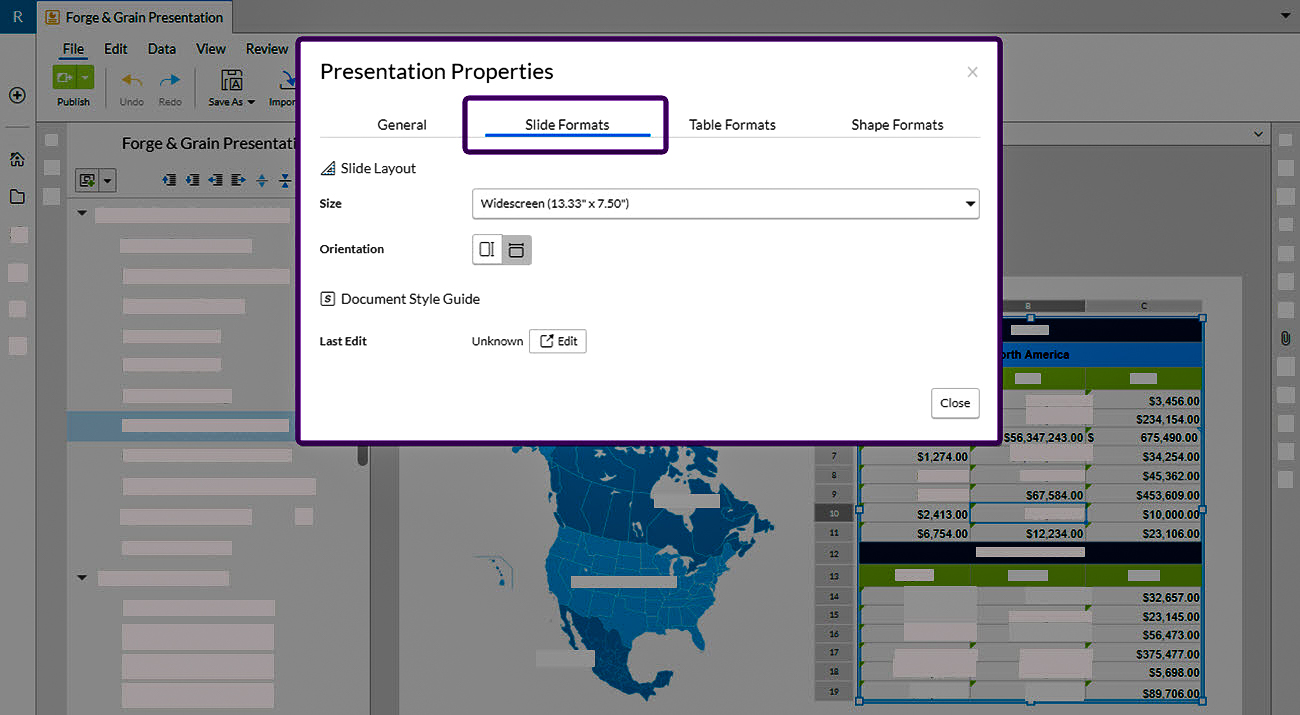 Table Formats tab
Under the Table Formats tab, you can adjust the Table Defaults: Entered In, Shown In, Formulas and Decimals.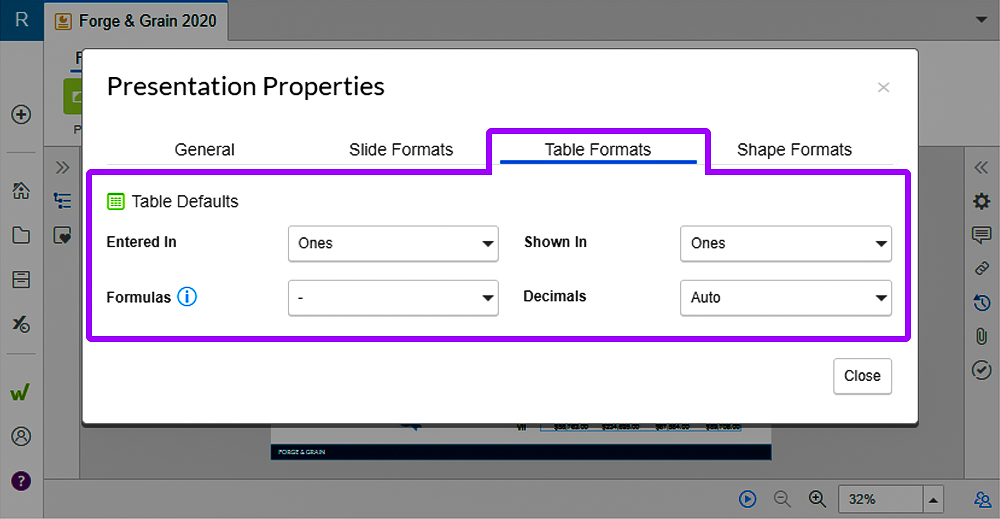 Shape Formats tab
Under Shape Formats, you can set Text Margins for text associated with shapes. Setting a smaller text margin will allow you to fit more text within a particular shape.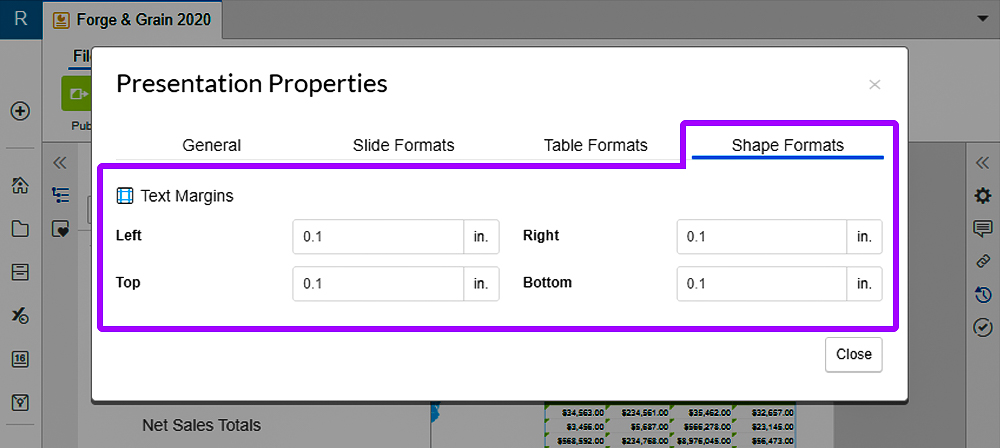 Click Close when you have set your Presentation Properties.
Slide properties
To set or adjust slide properties for a specific slide:
Select the slide in the Outline Panel to the left.
Click the Properties icon in the File menu. Click Slide to open the panel on the right.
Adjust formatting options such as slide Layouts , Background and slide Numbering .

What's next