A recent release to the Workiva Platform included improvements to the following products and features:

Filing
FERC filing improvements
Before the "collect" step in FERC filing, you can now add either a document or spreadsheet and have it added to the XBRL profile.
SCIM
SCIM API filter enhancements
SCIM can now filter active or inactive users when getting a list of users. To do this, configure your identity provider to issue SCIM requests using the query parameter filter=active eq "true".
XBRL
XBRL role is now required to generate XBRL in Filing
This updates ensures a user without XBRL access cannot generate XBRL in the filing experience. In this case, the Generate buttons are disabled and a tool tip will notify you of the issue.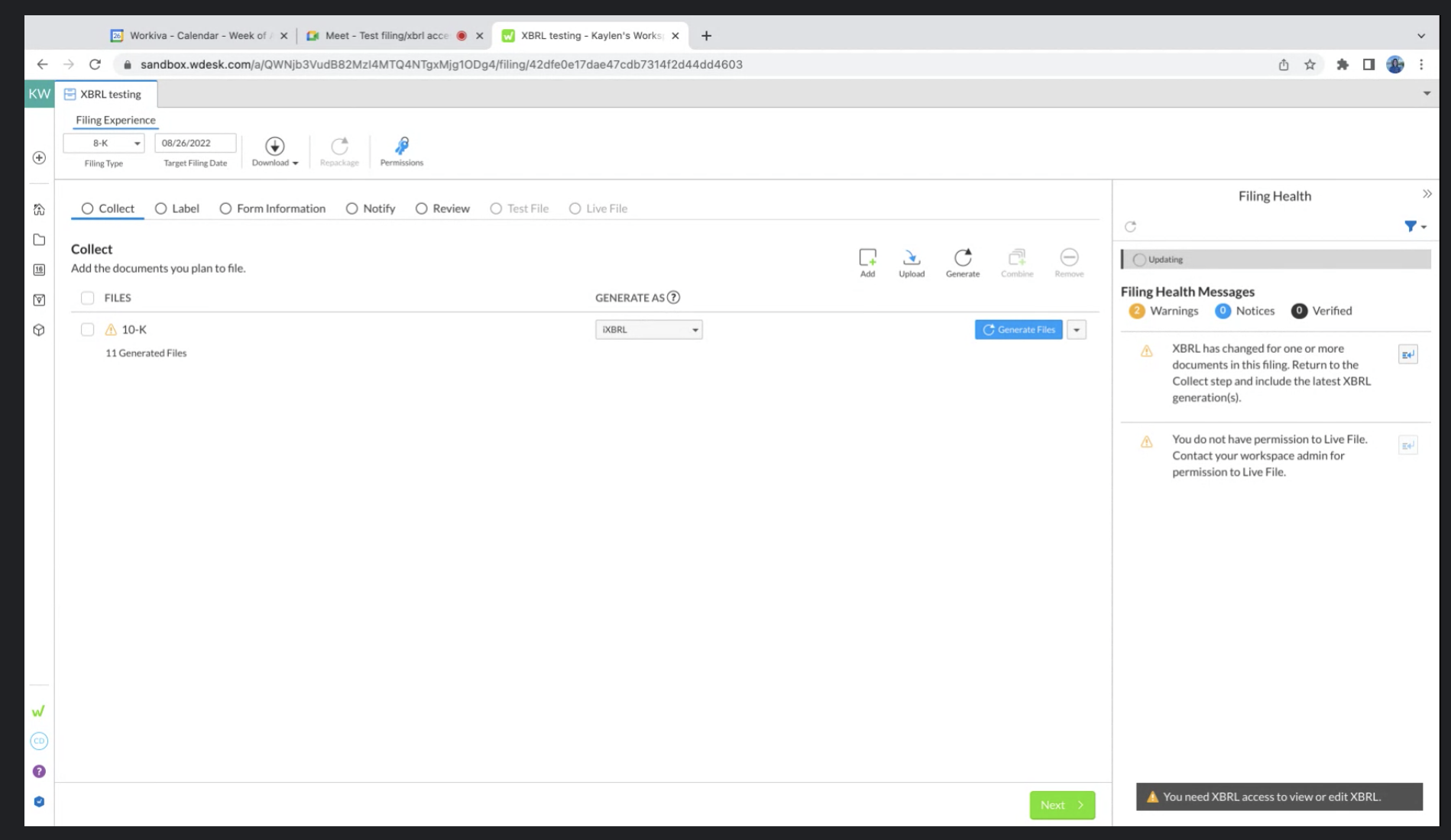 Update on the anchoring of abstract extension concepts
To align with recent ESMA updates, the anchoring modal has been updated to better communicate that abstract extension concepts shouldn't be anchored.
Administration
Org User Admins can now suspend and activate users without contacting Workiva
When managing a single organization, the Organization User Admin can now suspend and activate users on their own -- without the need to contact Workiva. Please note that you will still need to contact us to suspend or activate a user that belongs to multiple organizations.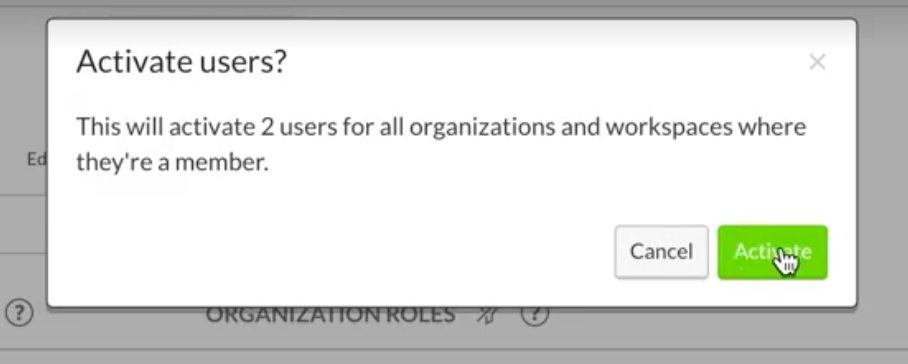 Learn more about managing users.
Spreadsheets
Multi-sheet editing
Use multi-sheet editing to save time when performing the same edit on more than one sheet. With multi-sheet editing, edits made to the sheet in "View" will also be applied to each sheet selected in the spreadsheet outline.
Note: This feature is only included in ESG, FERC, and select SEC solutions. If you would like to learn more about this Workiva add-on, contact Workiva Support.
Processes
Automated reminders
Automated reminders for task assignees and approvers have been updated with the following changes:
Reminders will be sent three days before the due date, on the day it is due, and then every day for the next three days.

If the due date is created within the next three days, the first reminder will be sent on the day of the due date.

If the due date is on the same day when the task is created, the first reminder will be sent the day after the due date.
These changes will only affect tasks moving forward and will not affect any tasks created before this release.
Chains
Bug fixes and improvements
STUD-1500: We've updated the workspace selector in Chain Builder to allow for a larger number of workspaces. Previously, workspaces at the bottom of the list were cut off in particularly large organizations.
STUD-1240: Users without the ability to create chains could previously see a non-functional "Create" button on the Chains screen. This led to a blank page. We've now removed the "Create" button for these users.
STUD-1600: We've removed the ability for non-root companies to share templates that contain sub-chains. These templates did not function properly because the dependent chains couldn't be included in the template.
STUD-1603: We've updated the Workiva connector - Create File command so that it will exit when an unreadable file is passed.
STUD-1609: We've fixed a broken dropdown menu in chains that use iterators.
STUD-1610: We've updated our API documentation for the Search previous chain runs endpoint and the matching Search chain runs command to note that the environment_id parameter is not required for superusers.
STUD-1617: Org admins now have access to the Security tab and audit logs from the Workspace Admin page.
STUD-1676: We've added support for the Azure Active Directory authentication method to the Microsoft SQL Server connector.
STUD-1217: We've made a number of backend improvements to Groundrunners that will allow for a smoother upgrade process moving forward.