Add custom graphic elements to slides in your Presentation. Add, edit, and copy shapes. Place and rotate shapes precisely.
Add shapes
To add shapes to your slide:
Click the Shape icon on the toolbar.
Choose your desired shape.
Click the slide to create and place the shape.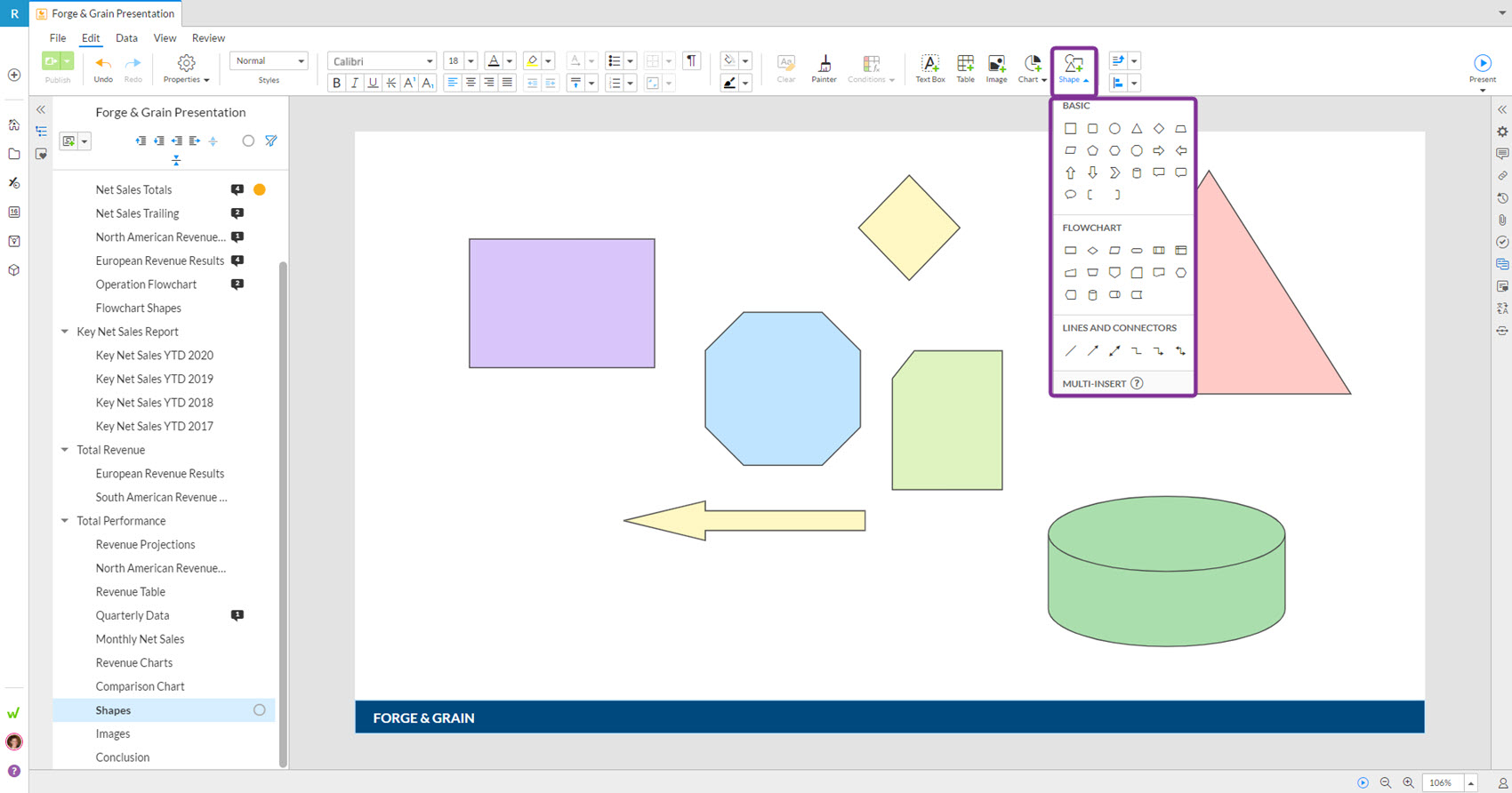 To add another identical shape to your slide, select a shape and right-click. Then choose Duplicate . This will create an identical shape on your current slide.
Precise shape positioning
To reposition a shape, hover over the shape. Click the double arrow, then drag the shape to a desired location. Guidelines will appear to help you place your shape.
For precise positioning, try the following options:
Select the shape and use the arrow keys on your keyboard.
Hold down the Shift key to move the shape in a perfect vertical or horizontal.
Hold down the Shift key and use the keyboard arrows to move the shape in 10px increments.
A tool-tip displays the x- and y-positions as well as the width and height of your shape.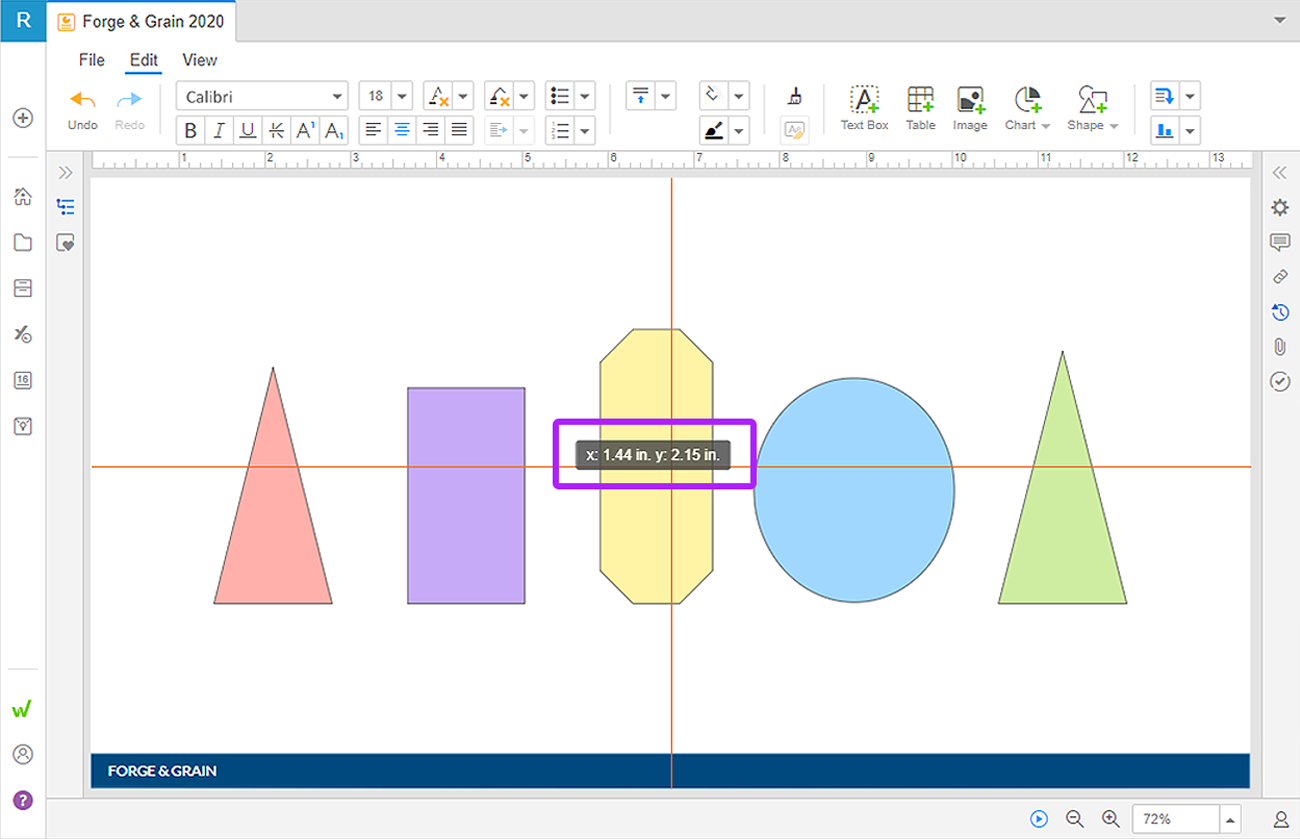 Rotate shapes
To rotate shapes:
Select a shape.
Grab the blue anchor at the top of the shape.
Rotate freely or hold down Alt to snap in 15 degree increments.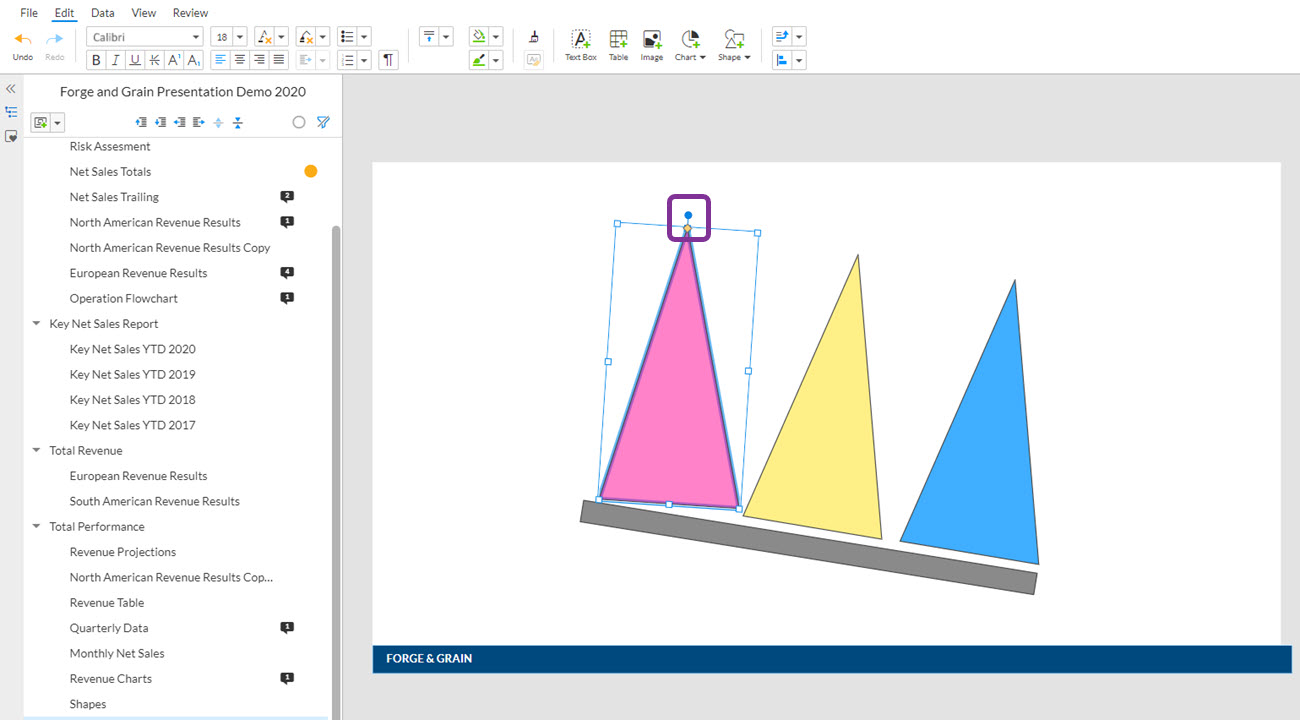 When you are rotating a shape, a tool-tip will appear displaying the rotation angle.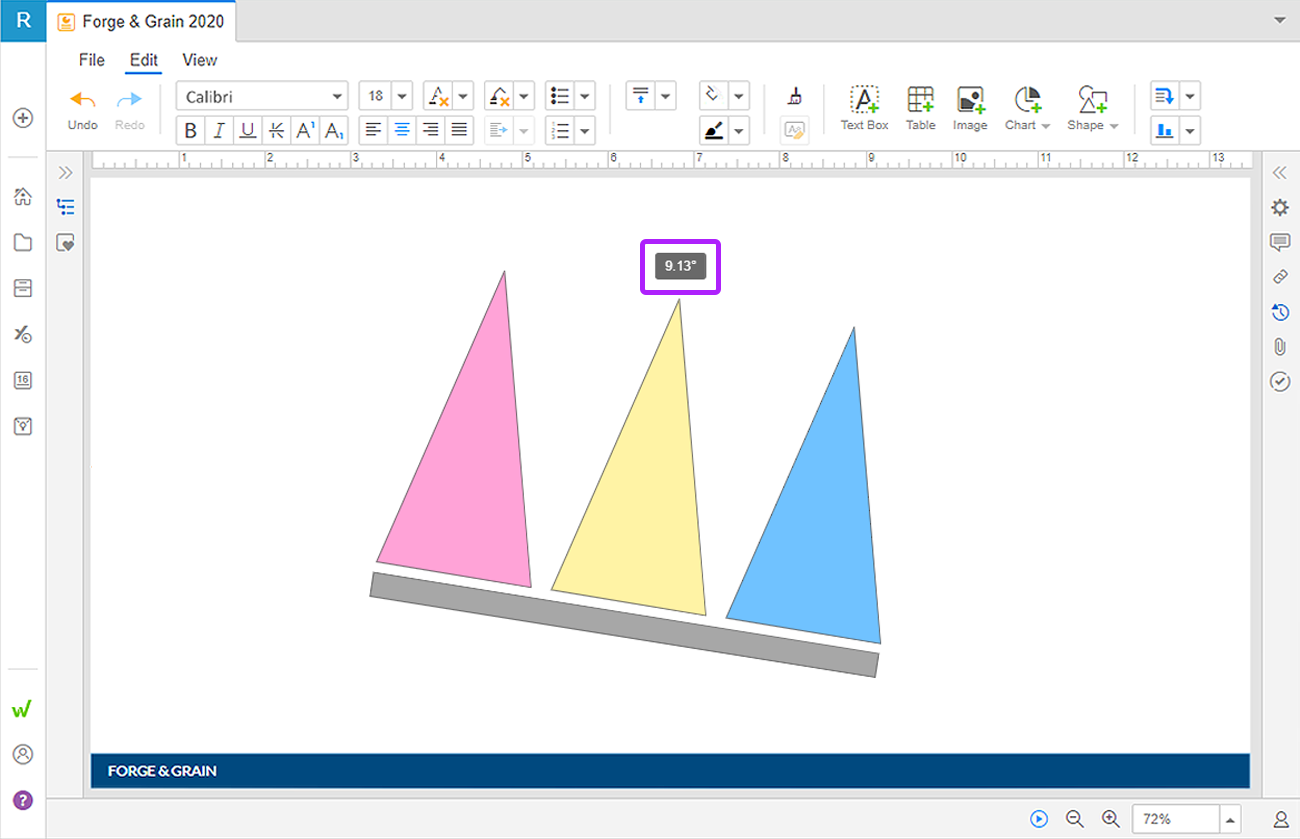 Multi-select shapes
Align and arrange multiple shapes by clicking and dragging over the desired shapes. Hover over the bounding box that appears and move all shapes at once. Resize the selected shapes simultaneously by clicking and dragging on a a corner of the bounding box.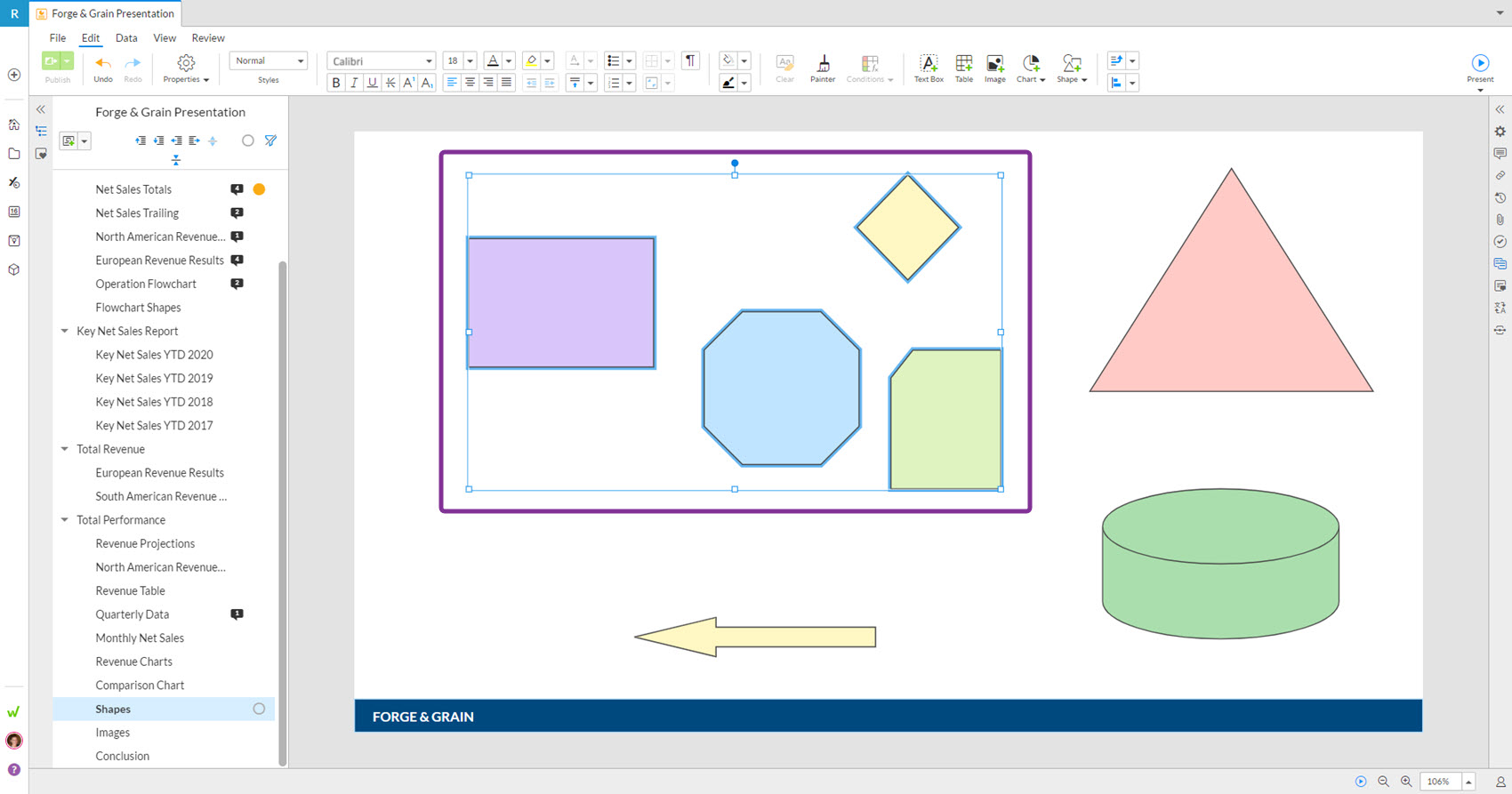 Align and arrange shapes
With multiple shapes selected, go to the alignment icons in the Edit toolbar. Shapes can be aligned horizontally or vertically. Shapes can also be distributed evenly by clicking on the horizontal or vertical Distribute icons.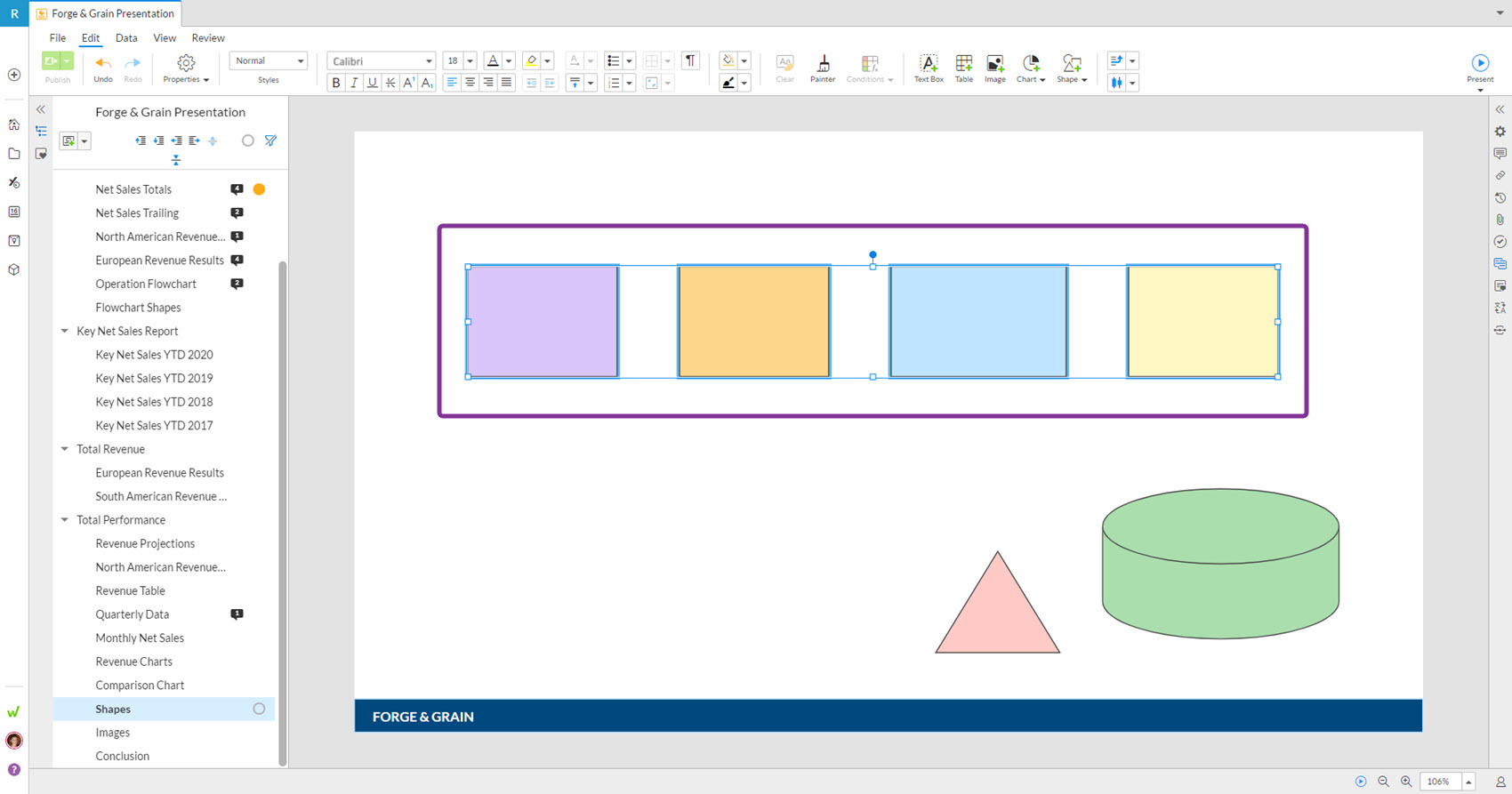 Copy a shape
To copy a shape:
Select the shape.
Right-click and choose Copy.
Navigate to another slide.
Paste using your keyboard.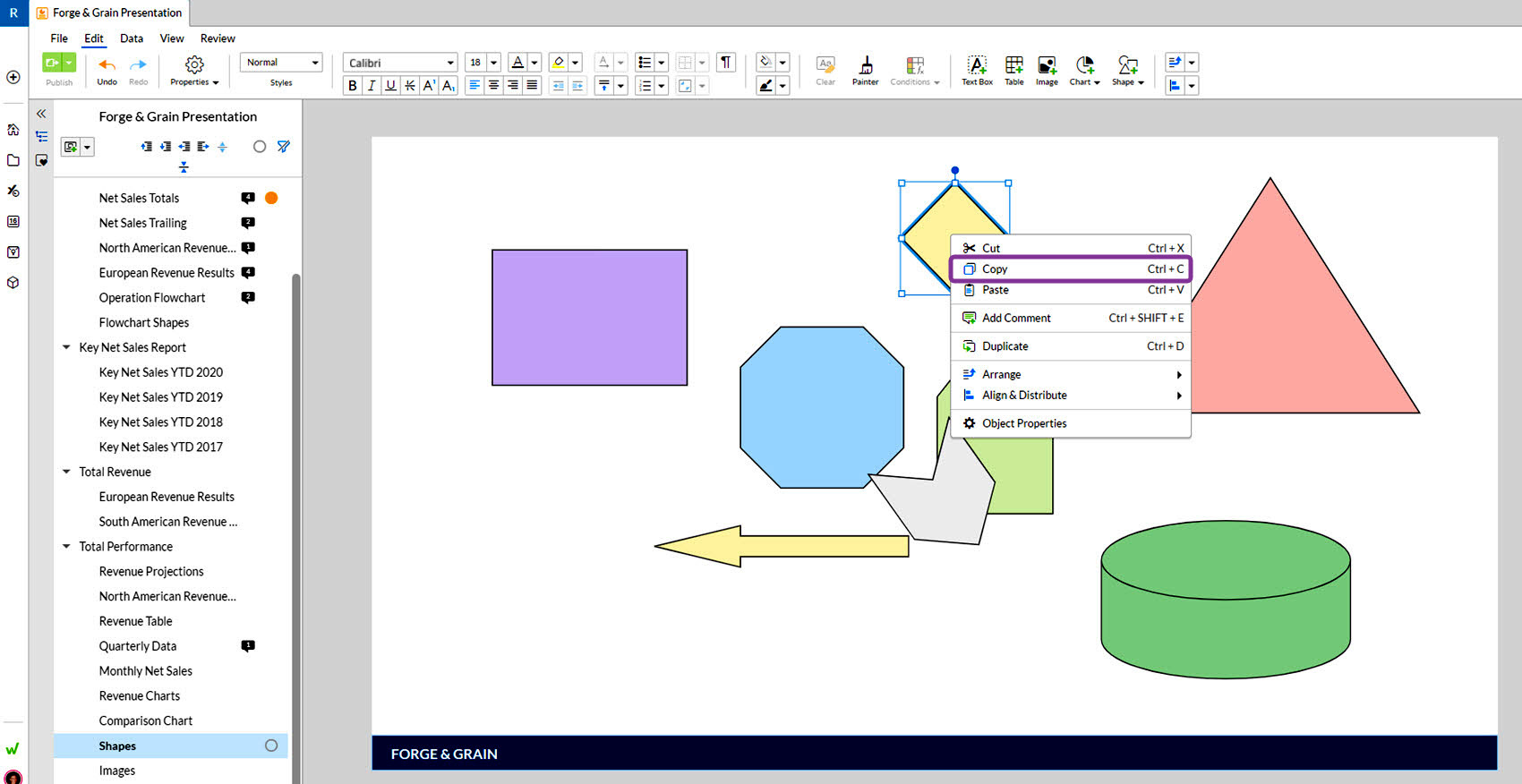 What's next