Insert and edit an image
To insert and edit an image:
Click the Image button on the Edit toolbar. Select the image you want to add.

Note: Images must be smaller than 50 megapixels and 75 megabytes in size.

Rotate and resize by clicking and dragging.
Add borders and fills using the icons in the Edit toolbar.
Layer multiple images using the Arrange icon.
You can also drag one or more images from your computer directly onto a slide.
Rename or delete an image
To view information about your image, such as size and file type, right-click your image and select Image Properties to open the Image Properties panel. From here, you can rename your image by clicking Rename.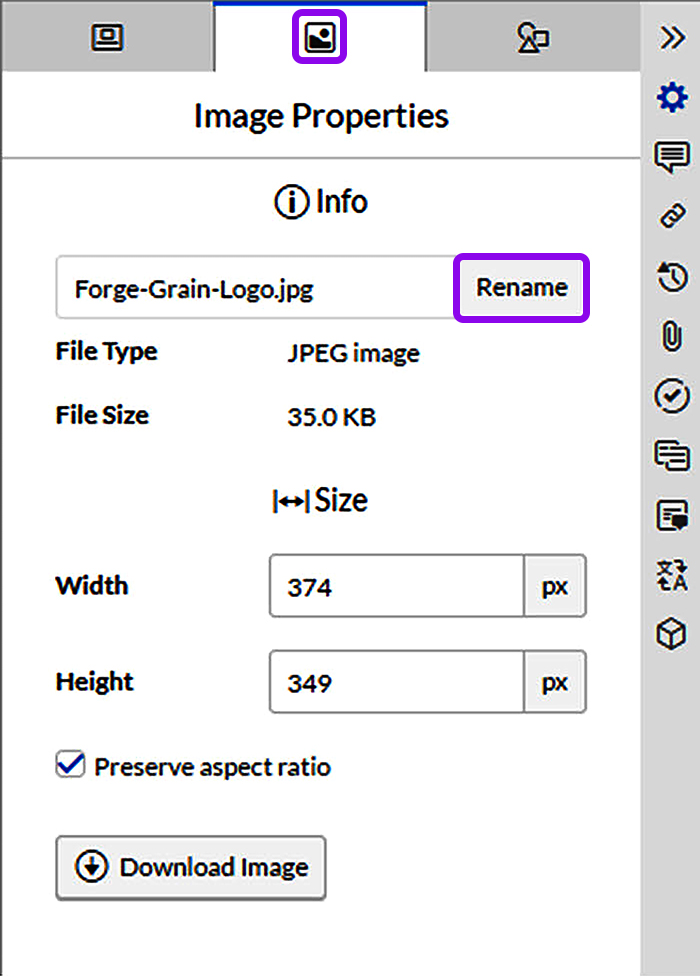 To delete an image, select and press Delete on your keyboard.
Download an image
To download an image, right-click and select Download Image . This downloads the image without degradation to the image quality. Images can also be downloaded from the Image Properties panel.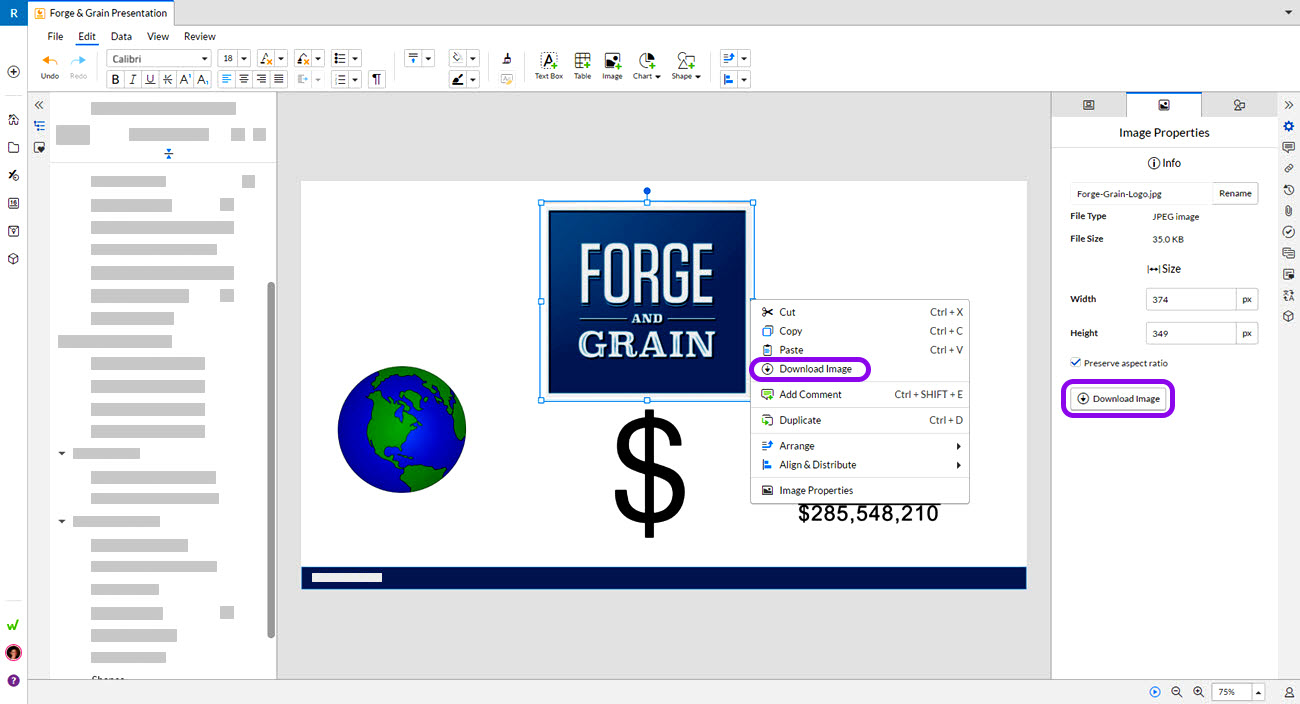 What's next