You can add a comment to a specific chart in a document or Presentation, even if the file is locked for editing. Comments allow collaborators to give feedback on a chart. Use the Comments panel to create and manage comments. Navigate among comments and filter them as needed. Comments can be included in document and Presentation reviews.
Comments on charts in documents
To add a comment to a chart in a document:
Place your cursor outside of the chart and click and drag over the chart. The chart will have a light blue highlight when selected.
Open the Comments panel by clicking the Comment icon.

In the panel, click the New Comment icon.

Enter your text and choose Post.
Comments on charts in Presentations
In a Presentation, click and drag over text associated with a chart in order to comment on a chart. From there, the process is the same as commenting on a chart in documents.
For more information, see Comments in presentations.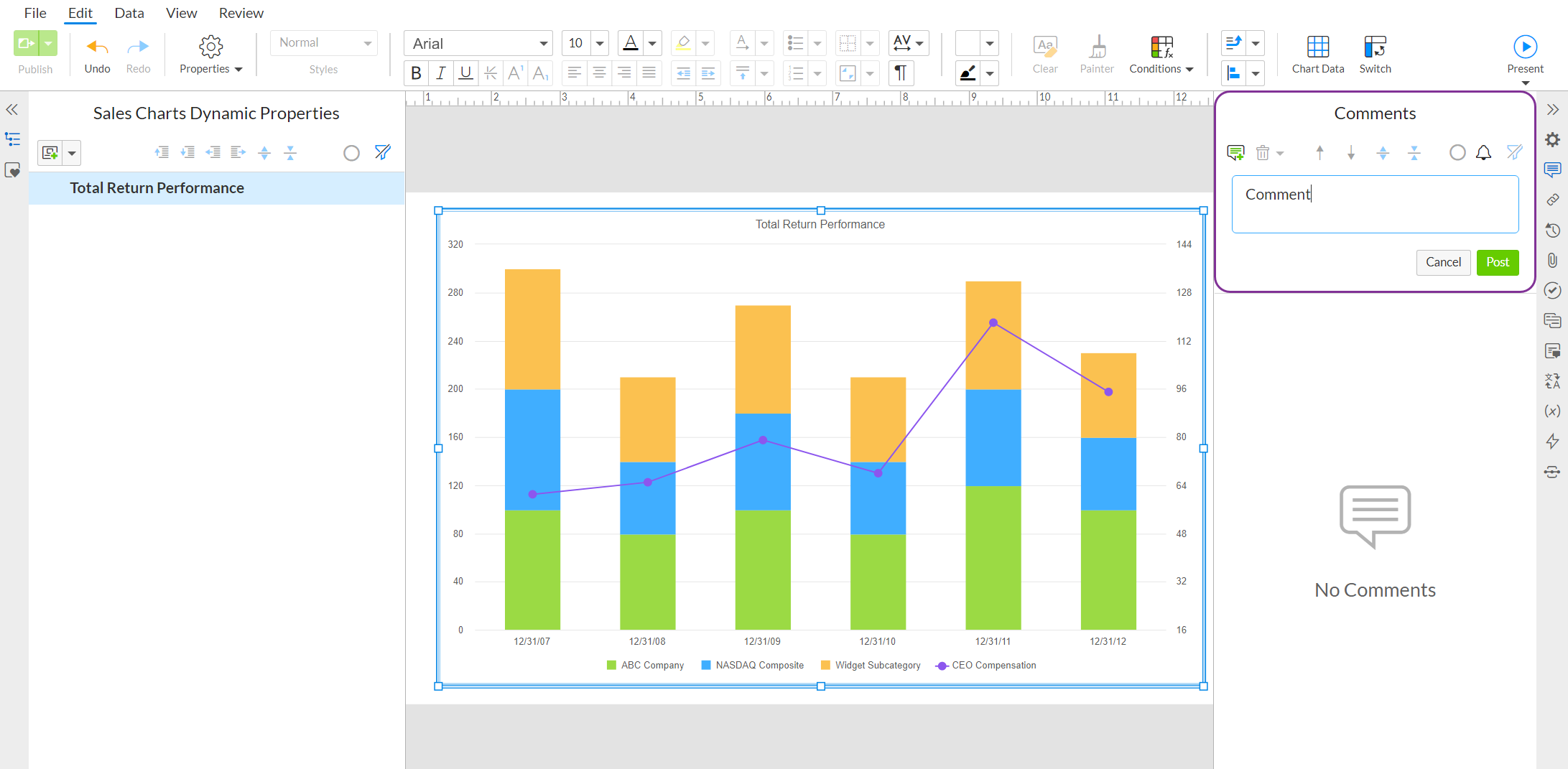 What's next