In Spreadsheets, several people can work together in the same sheet — all edits are automatically shared. Use permissions, revisions, and comments to create a seamless collaborative environment.
Assign permissions
All collaborators must have permission to access a Spreadsheet. If you are an Owner, you can check permissions by clicking Permissions on the File toolbar. You can set permissions for the spreadsheet as a whole or just the current sheet.

In Spreadsheet Permissions, you can use the search box or scroll down the list to find collaborators. Click the Filter icon to view collaborators by permission level.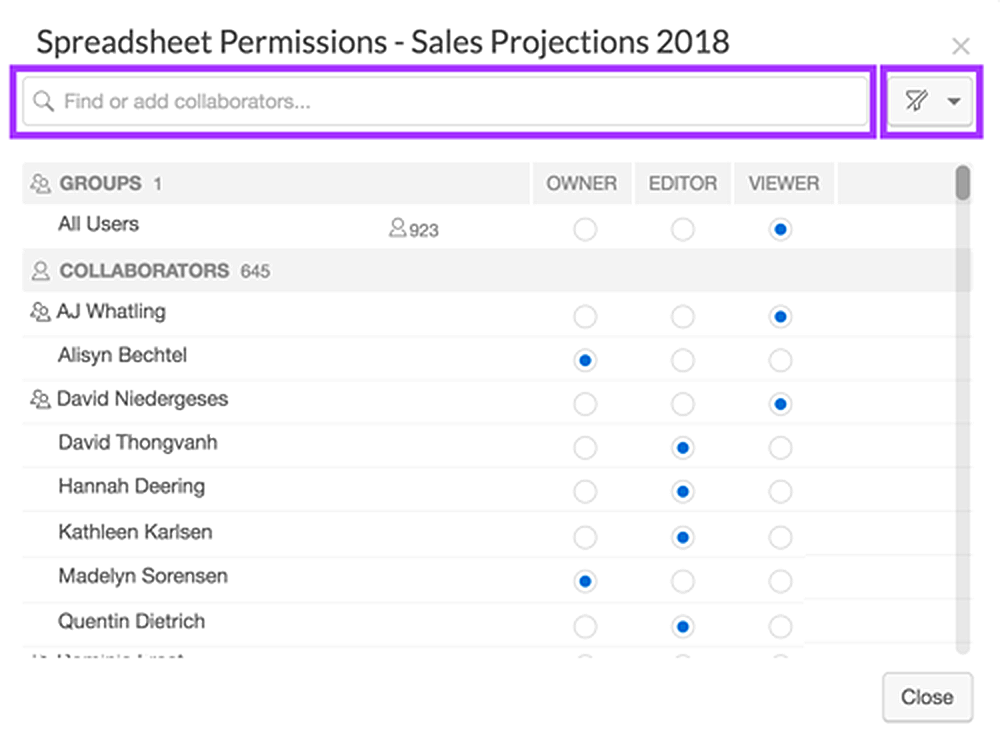 There are three permission levels:
Owners have full rights to the file and can manage permissions.

Editors can make changes to content and formatting, including adding new sheets.

Viewers can look at a spreadsheet but can't make any changes.
To remove permission, hover over a collaborator's name and click the that appears on the right.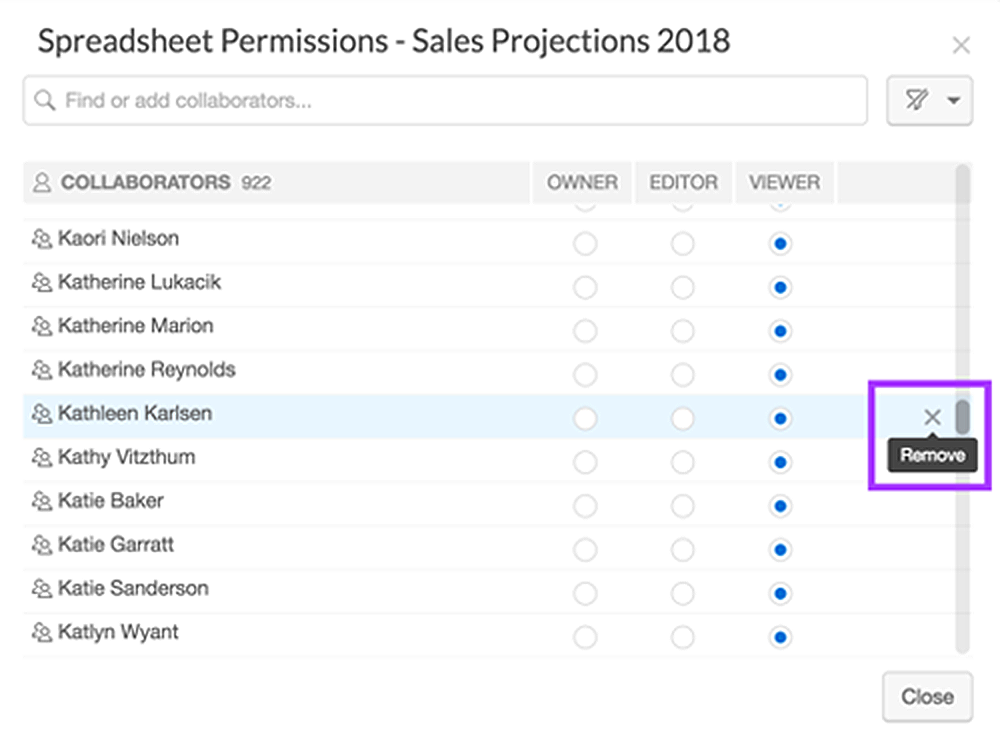 You can also use the Advanced Permissions editor to quickly adjust permissions to multiple sheets at the same time. Learn more about Advanced Permissions and user groups in Setting Advanced Permissions. To learn more about permissions in Workiva, see Understanding Permissions.
Authorship
With several people working in a spreadsheet, it's helpful to know which collaborator made changes. When you are in a spreadsheet, you can see which cells other collaborators are actively working in by the cell outline color.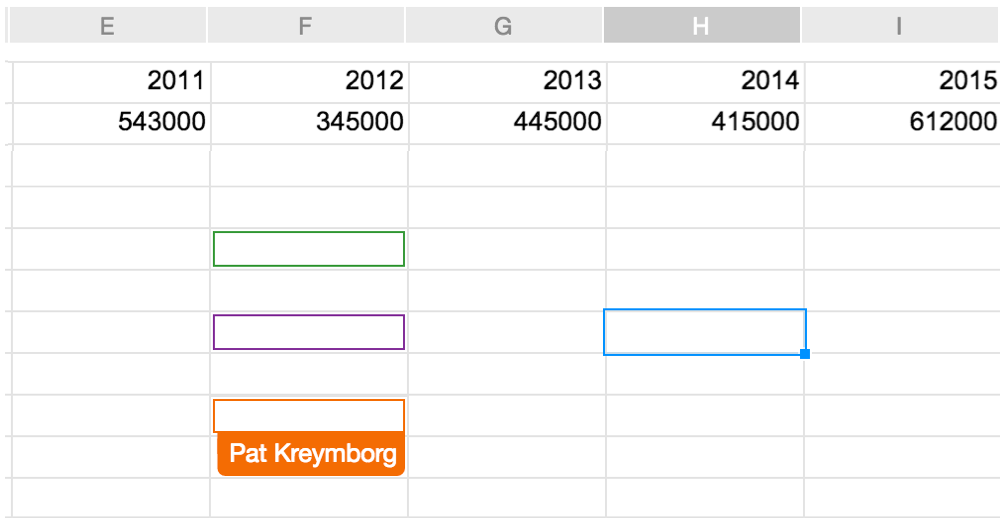 You can also use the Authorship overlay to see which collaborators edited each cell in the current version of the spreadsheet.
To view the Authorship overlay:
1

Click the History icon in the right toolbar to open the History panel.

2

Click the Authorship toggle to turn on the overlay.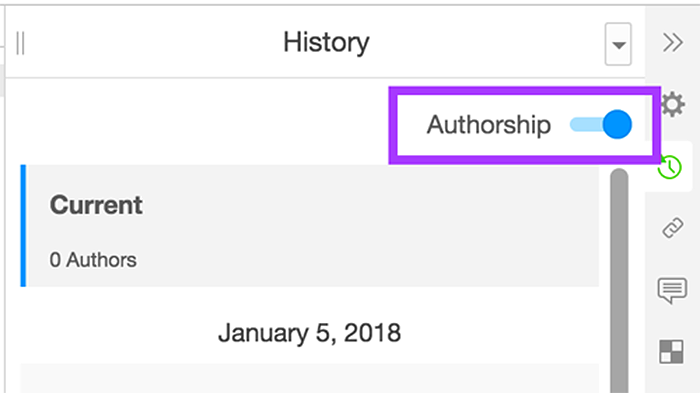 The Authors legend shows each collaborator's name next to their color. The cells in the spreadsheet change to an author's color to let you see who made the most recent edits.
Note: You can have up to 20 authors with unique colors. Additional authors reuse colors.

Assign tasks
You can create, assign and manage tasks in Spreadsheets. Using tasks within a Spreadsheet can help you manage work items, organize responsibilities and meet deadlines.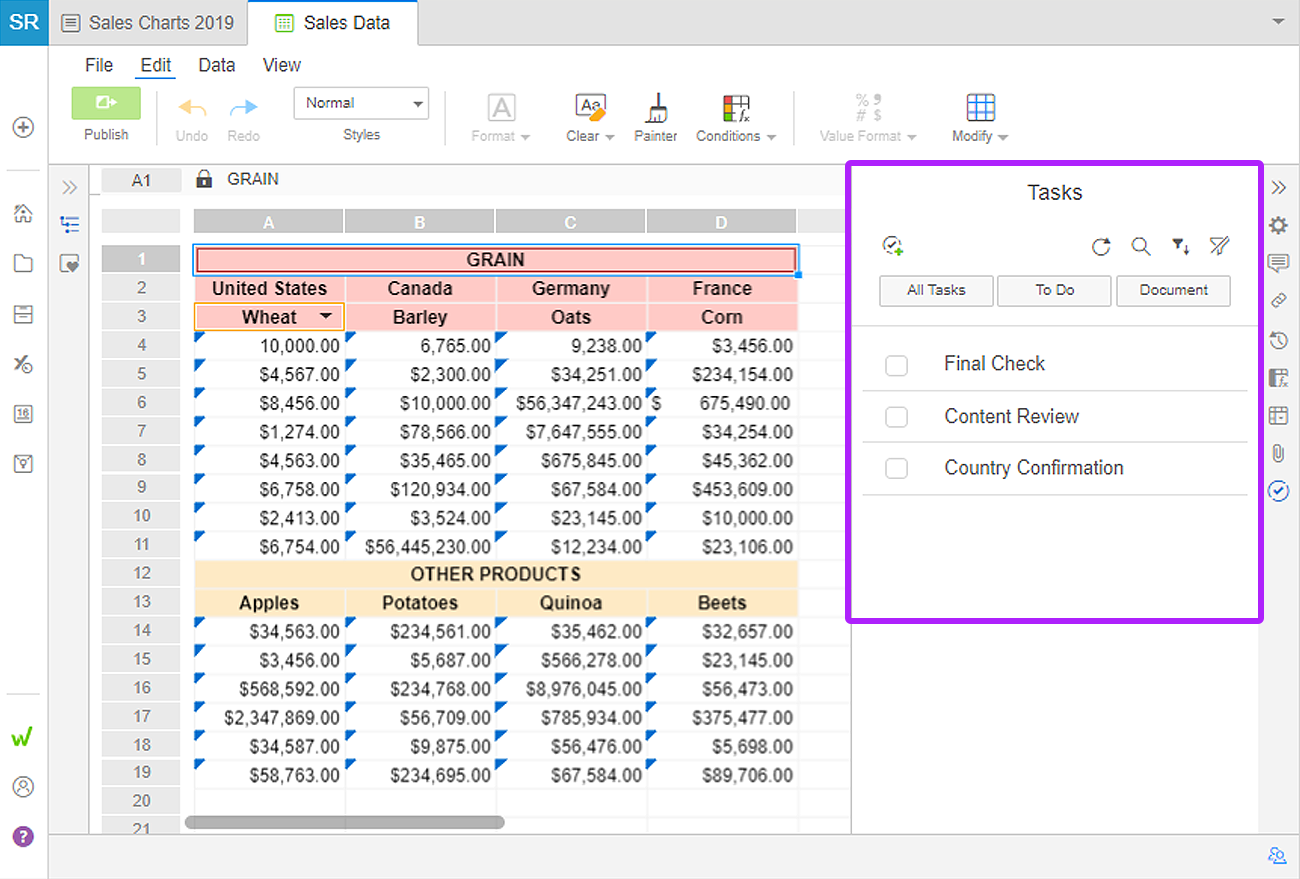 To learn more about tasks, see Intro to Tasks.