You can use comments to leave remarks and collaborate with others in a spreadsheet, including @ mentioning others to notify collaborators. In this article, you'll learn how to use comments in Spreadsheets.
Add a Comment
To add a comment in a spreadsheet:
1

Select a cell or group of cells.

2

Right-click the selection and choose Add Comment from the dropdown menu.

3

In the Comments panel, type your comment.

4

Click Post to add your comment.

You can mention both individual users and workspace groups to notify them directly about your comment. Type @ in the comment box to view a list of users and existing groups, including document owners, editors, or viewers.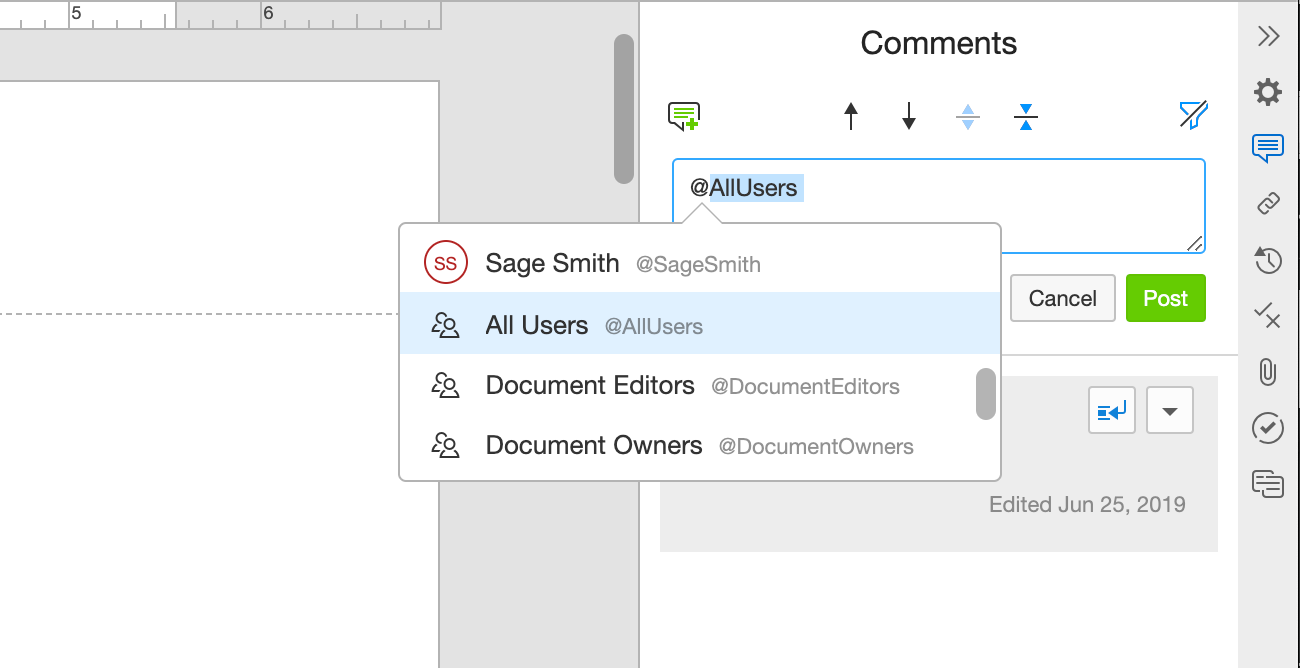 View Comments
When someone comments on a sheet, the comment icon appears next to the sheet in the document outline. Click the Comment icon to open the Comments panel.
You can view a comment's selection in the document by clicking the Jump to Location icon in the Comments panel.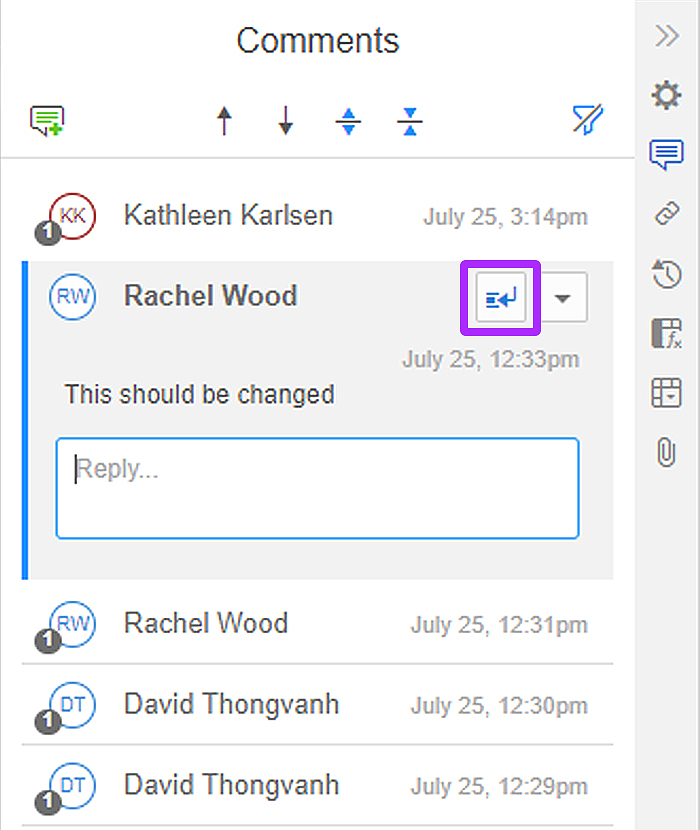 You can also use this panel to manage your spreadsheet's comments. If you are a document owner, you can create, reply to, resolve, move, and delete comments. If you are an editor or viewer, you can perform any of these actions but can only delete your own comments.
Filter Comments
To filter your comments, click the Filter icon in the Comments panel. Use the radio buttons at the top of the panel to show comments for your entire document or just the selected sheet.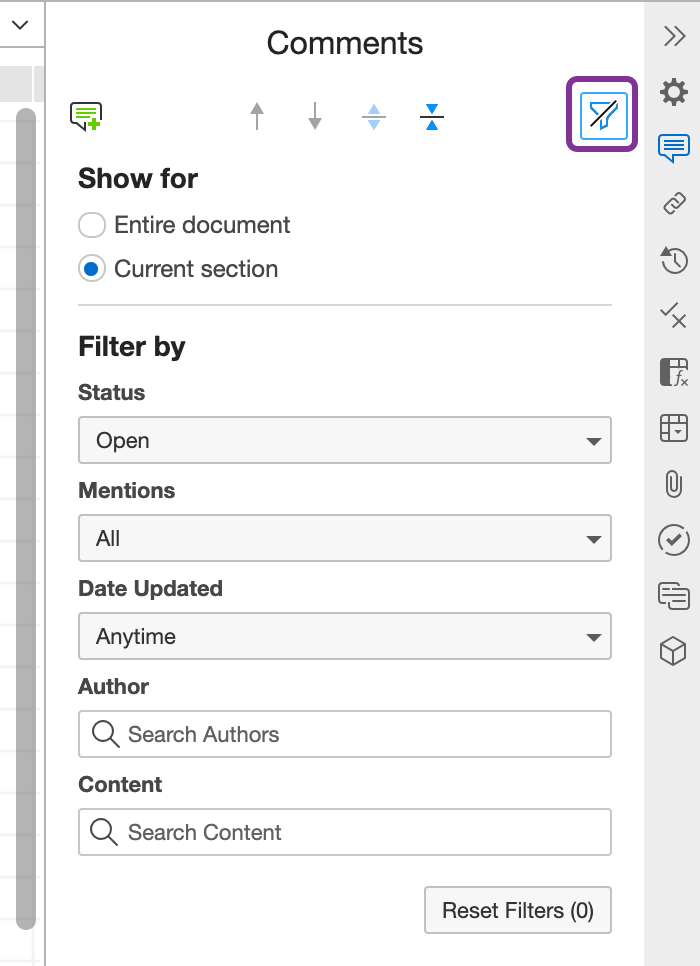 A comment icon next to a sheet's name in the outline panel indicates that there are comments in that sheet. Hover over the icon to see the number of comments in the sheet.