In Documents, several people can work together in the same document — all edits are automatically shared. Use permissions, revisions, and comments to create a seamless collaborative environment. You can also use outline labels to stay up to date with your team.
Assign permissions
To collaborate in real time, all users must have permission to access the document. If you are a Document Owner, you can edit permissions by clicking Permissions on the File toolbar. You can set permissions for the whole document or just the current section.

In Document Permissions, you can use the search box or scroll down the list to find collaborators. You can click the Filter icon to view collaborators by permission level.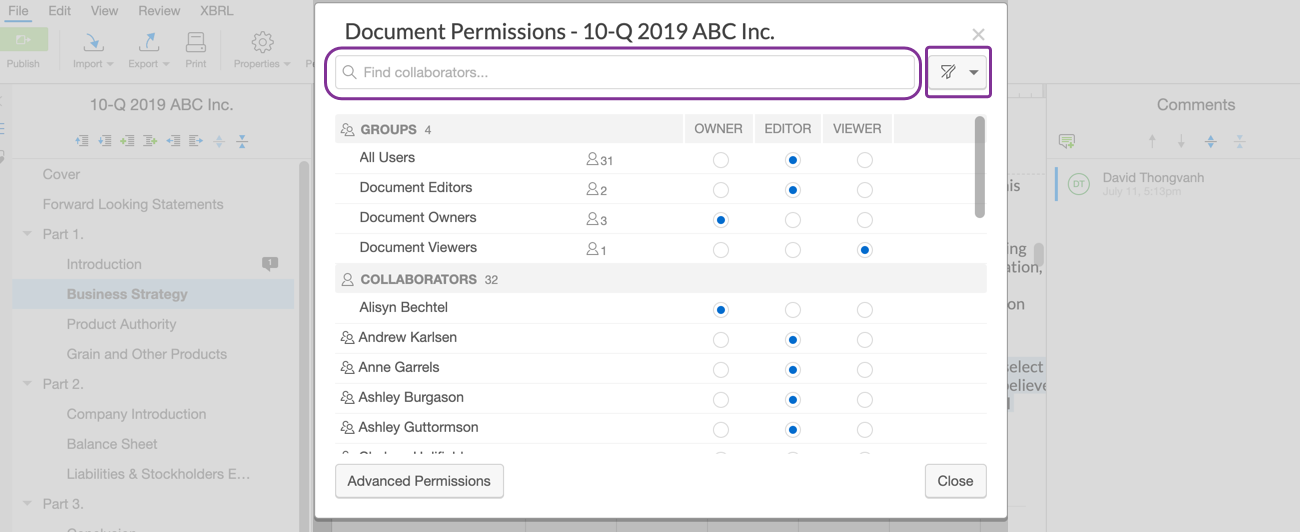 Click the button next to a collaborator's name to give them appropriate access. To remove permission, hover over a collaborator's name and click the that appears on the right.
You can also use the Advanced Permissions editor to quickly adjust permissions to multiple sections at the same time. Learn more about Advanced Permissions and user groups in Setting Advanced Permissions.
View collaborators
If multiple users are working in a document at the same time, hover over the users icon at the bottom of the editor to see their names.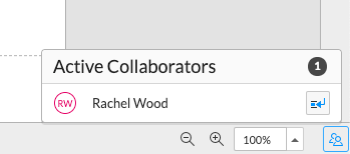 Click Jump to Location to see where each user is currently working. A cursor matching the user's color shows the user's current location—hover over the cursor to see the user's name.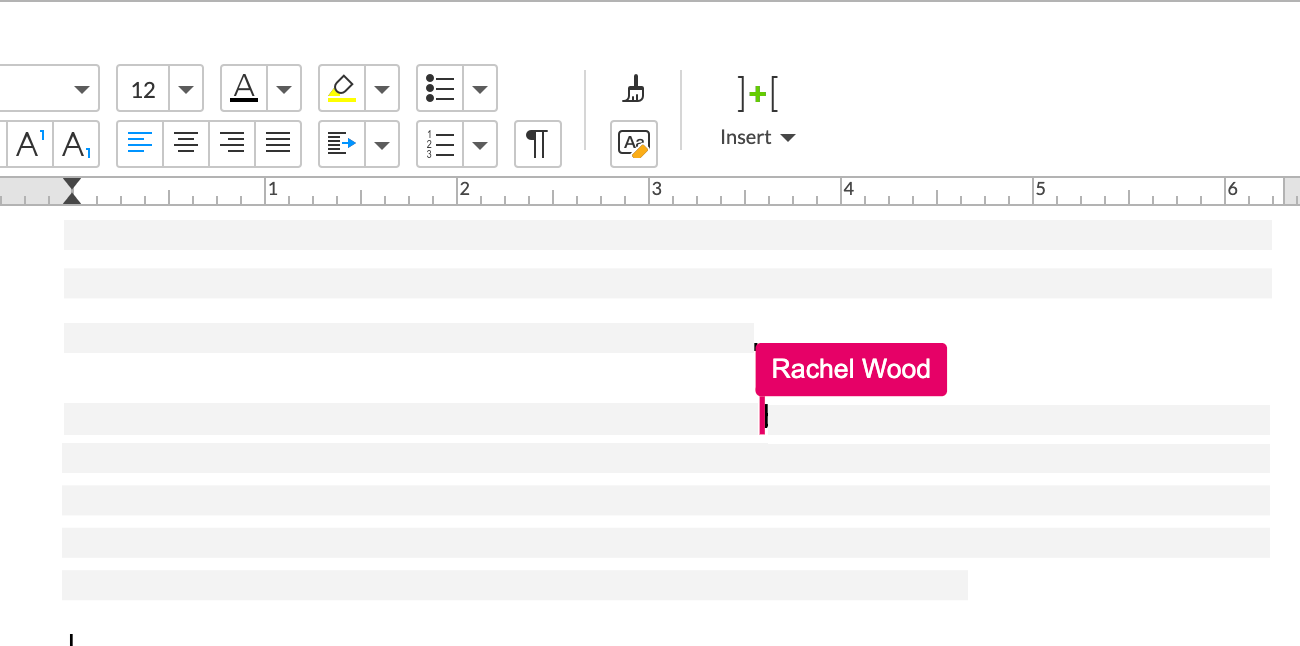 Use revisions
Revisions are groups of edits visible in the History panel. You can view revisions in the History panel to see who made a change and when.
Use the menu to Open the revision in a separate browser tab or window. The revision's date is shown in the upper right corner.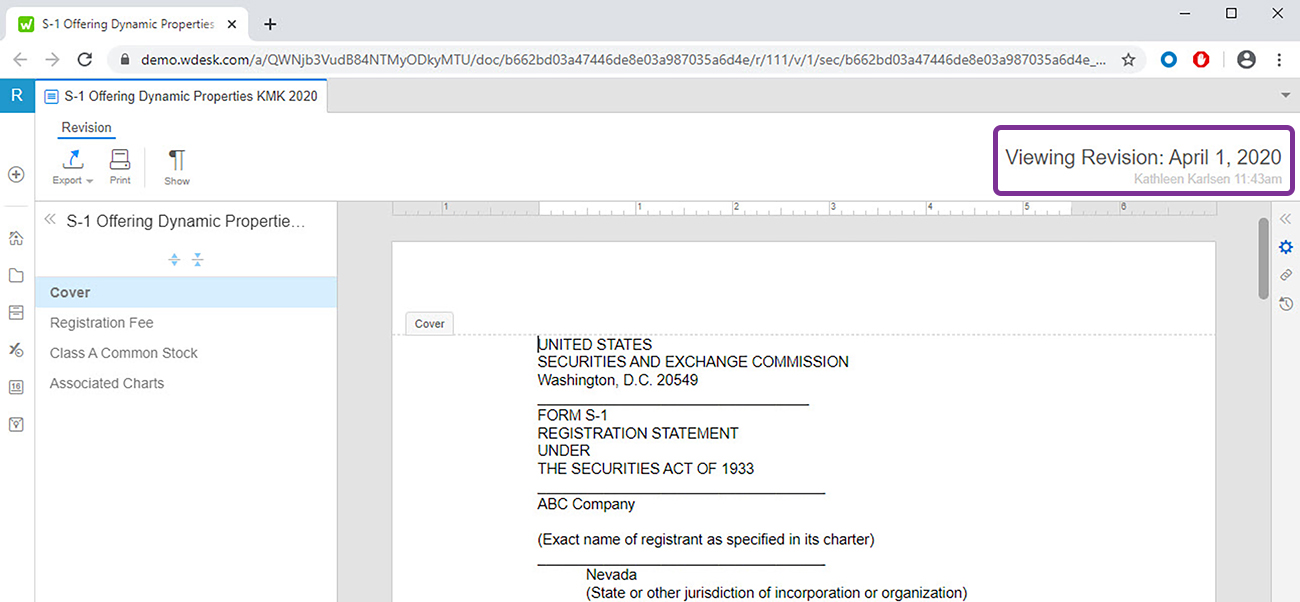 Revisions can't be exported, but you can copy and paste needed information into your current document.
Learn more about viewing revisions and creating milestones in Revisions and History in Documents.
Share a link to content
You can copy a link to files and folders in Home to share with your collaborators. Right-click an item and select Copy URL to copy the link to your clipboard.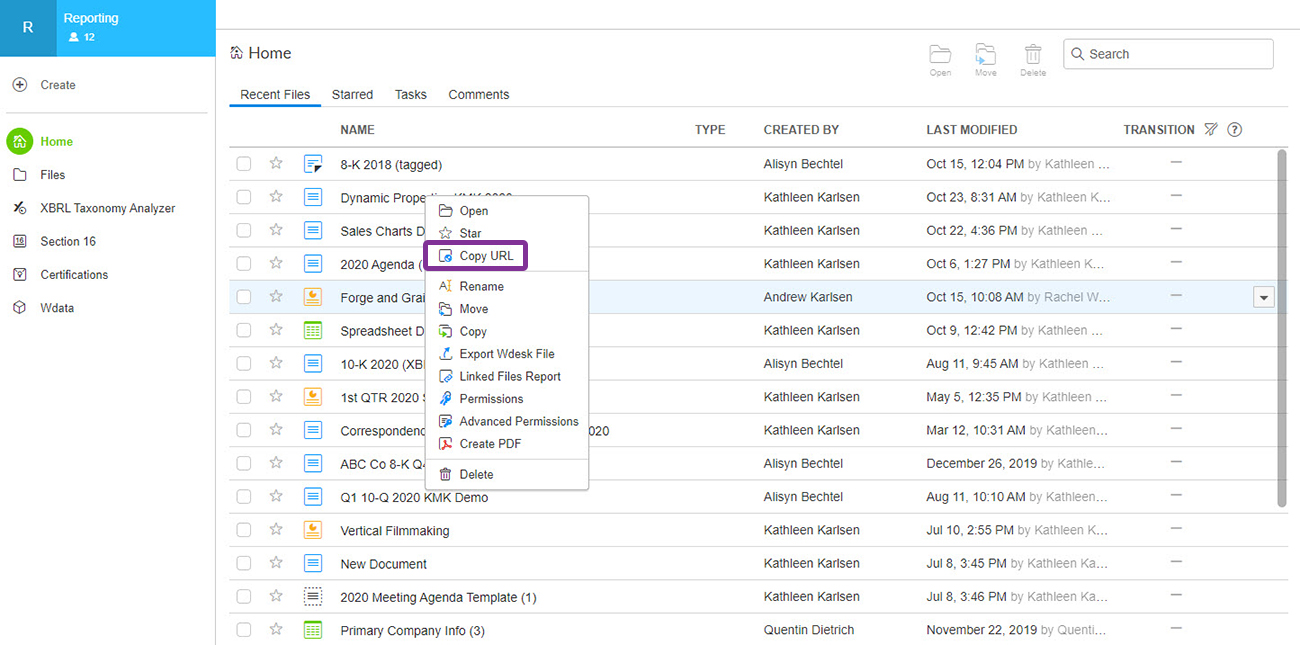 This allows you to easily share a link to content (including folders) without needing to open the content first.