There are three ways to use templates in Presentations. You can create a new template. You can create a Presentation from an existing template. Or you can convert a PowerPoint™ to a Presentations template.
Import and use a pre-approved template to align with your company's branding guidelines. Control who uses a template by setting permissions for the template. Learn more about Permissions and Collaboration in Presentations.
Create a new template
To create a template from an existing presentation:
1

Open the presentation that you want to save as a template.

2

Select File from the main menu.

3

Next click Save As > Template.

4

Name your presentation and click Create.
Your new template displays in your list of available files in Home. Make sure to give others permissions to the template as needed.

Create a presentation from a template
You can create a presentation from any template that you have permission to use. These are the templates that will appear in the drop-down in Home.

To create a Presentation from a template in Home:
1

Click Create from Home.

2

Select Presentation > Presentation from Template.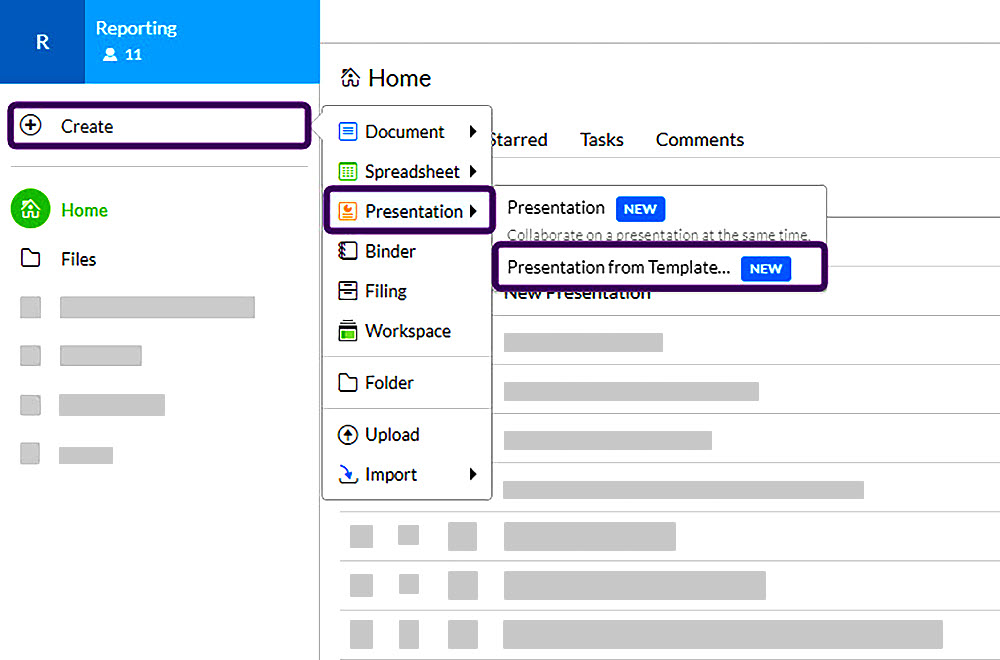 3

Then choose the template you wish to use from the templates list and click Create.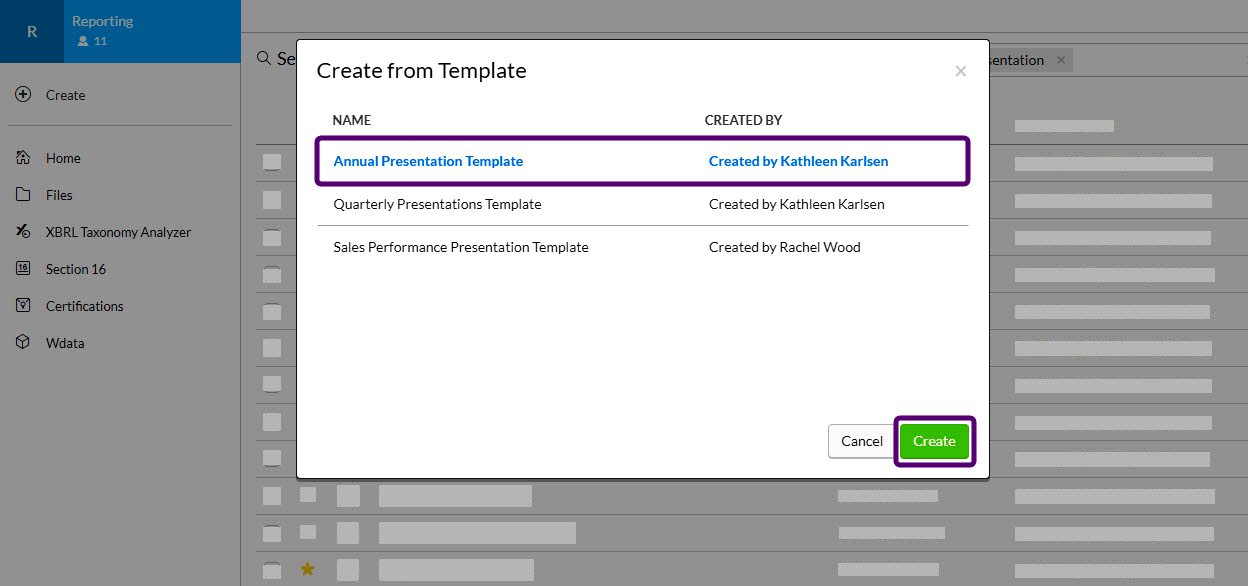 A presentation created from a template will have a blue template icon in the document tab. This differentiates the template tab from a standard presentation .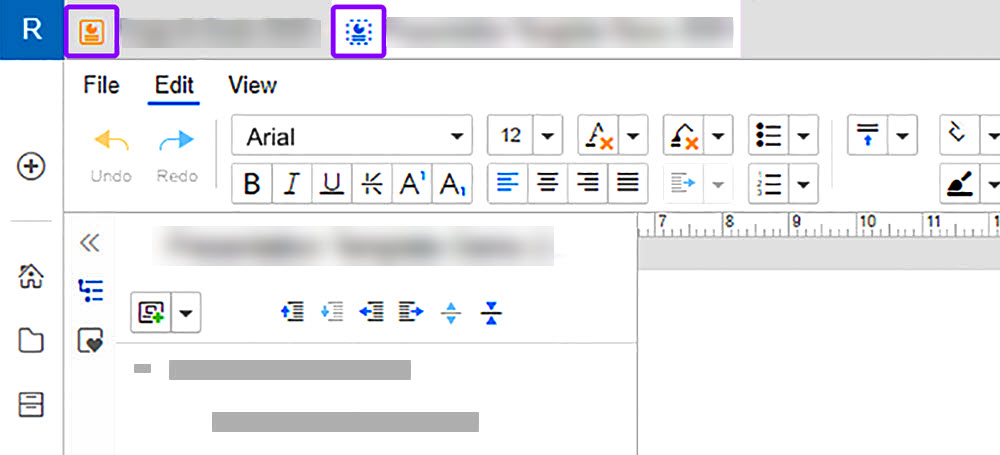 Note: Existing presentations are not updated when a Presentation template is created.
Convert a PowerPoint™ to a template
To import an existing PowerPoint™ presentation:
1

Go to the File tab and click Import .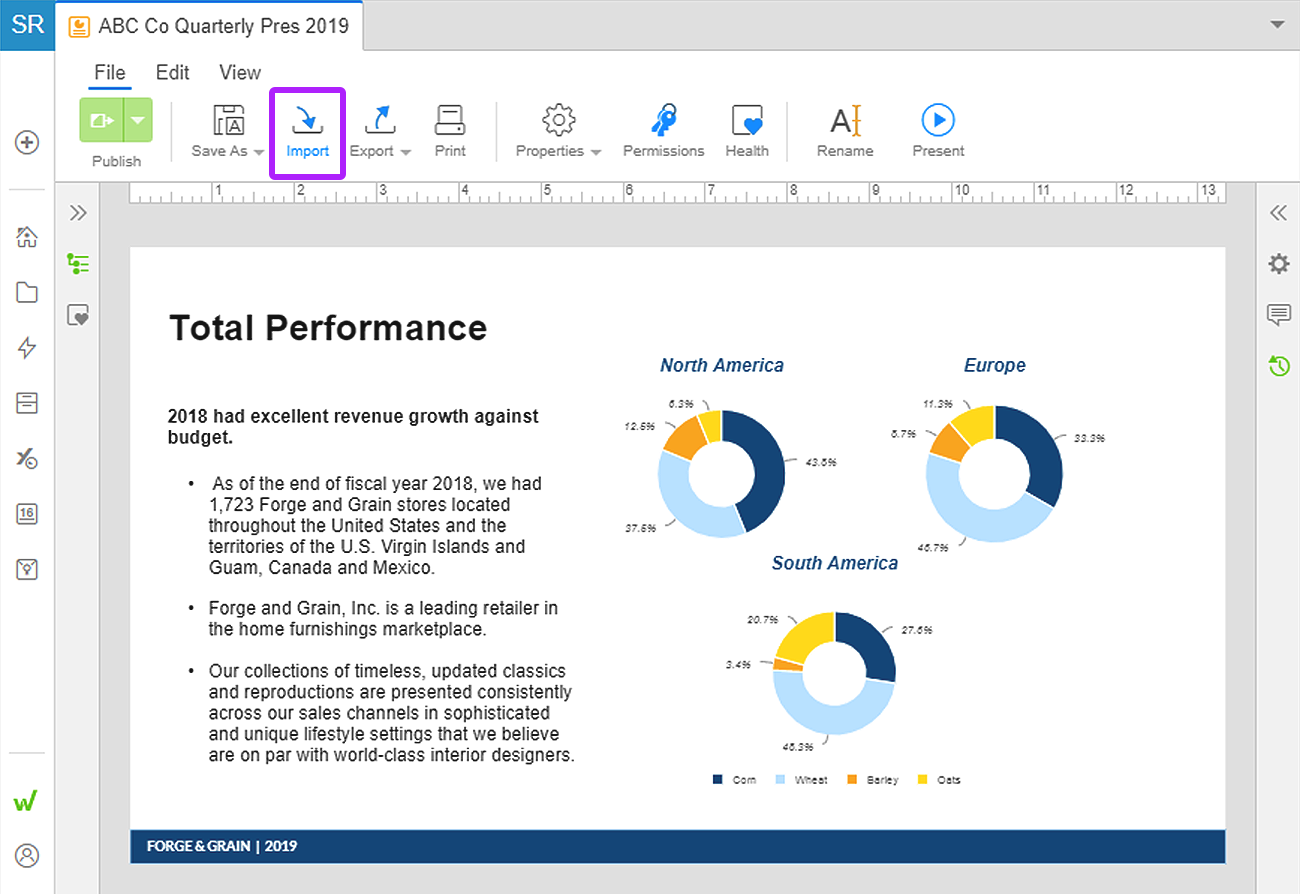 2

Choose your PowerPoint file.
3

Select Open.
In the imported presentation, the slides appear in numeric order. The layout, graphics, charts, tables, colors and text boxes will import. Slide titles do not import.
To save the imported PowerPoint presentation as a temple:
1

Go to the File tab.

2

Click Save As and select Template.

3

Name your template in the dialog box.

4

Click Create.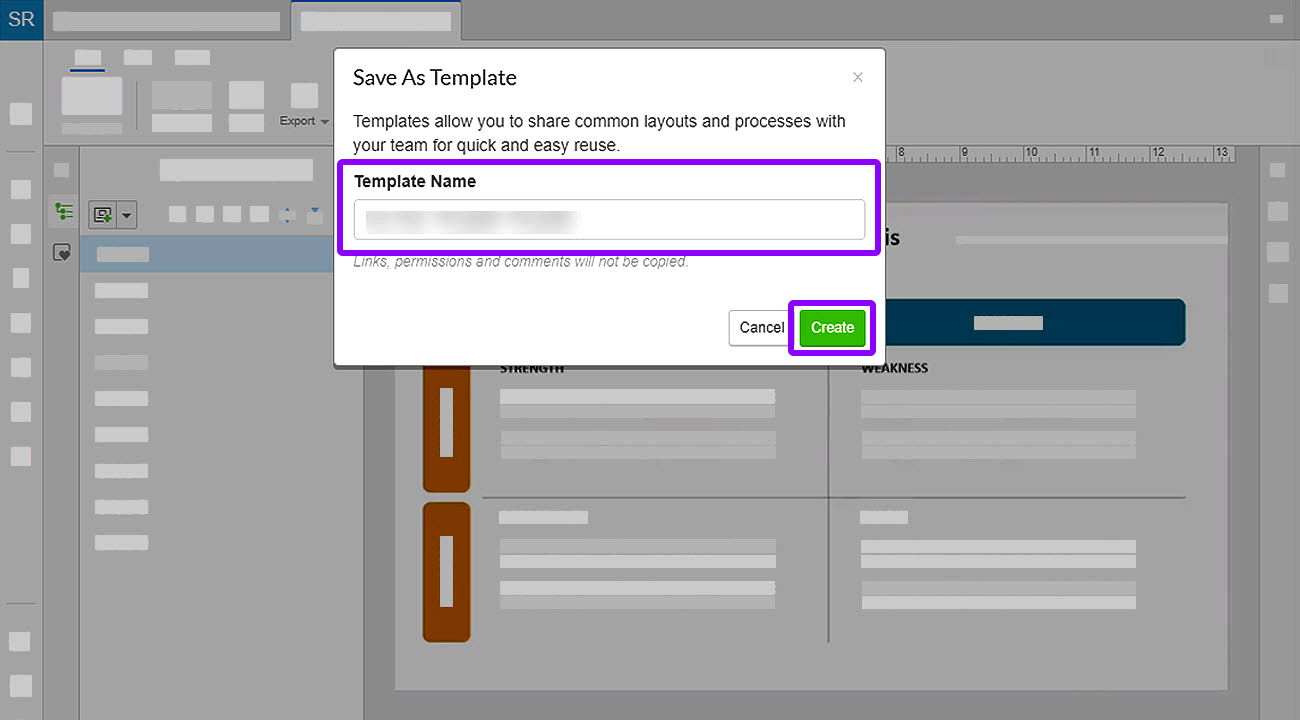 What's next