Get the most out of your content by managing your slides effectively. Duplicate, move and organize slides as needed. Hide and show slides to adapt your Presentation for your audience.
Add slides
To add a slide to your Presentation:
1

Click on the Add Slide icon at the top of the Presentations outline panel. This will create a new slide based on the current slide layout.

2

To chose a different layout, use the drop-down arrow to the right of the Add Slide icon.
Change a slide layout
To change the slide layout:
1

Open the Slide Properties panel by right-clicking the slide title in the outline panel.

2

Select Properties or use the Properties icon on the right-hand side of your screen.

3

Use the drop-down options in the panel to select an alternative slide Layout .
Duplicate slides
To duplicate an existing slide, right-click the slide, and select Duplicate . This is useful when you want to use most or all of the graphic and text properties from the original slide.
You can also copy an existing slide using Copy and then Paste . This will allow you to duplicate a slide as well as place the new slide in a specific position in the outline. You can copy and paste slides between any presentations in a single workspace.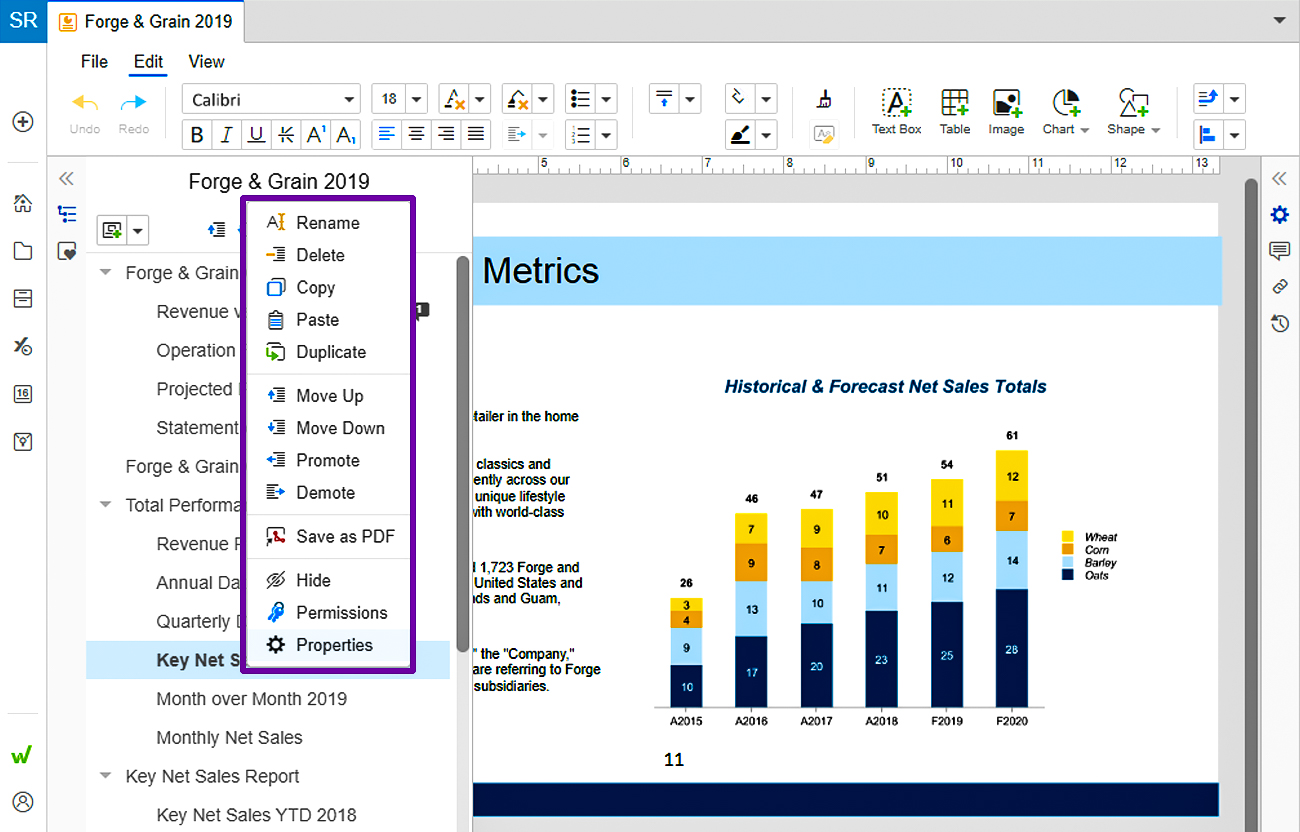 Move and organize slides
You can move slides and place them in nested groups as you develop your presentation. Click and drag slides to drop them into a new location in the outline panel.
You can also create nested groups of slides. Right-click the title of a slide and select Demote or Promote. Use the Collapse All and Expand All icons to see groups and individual slides.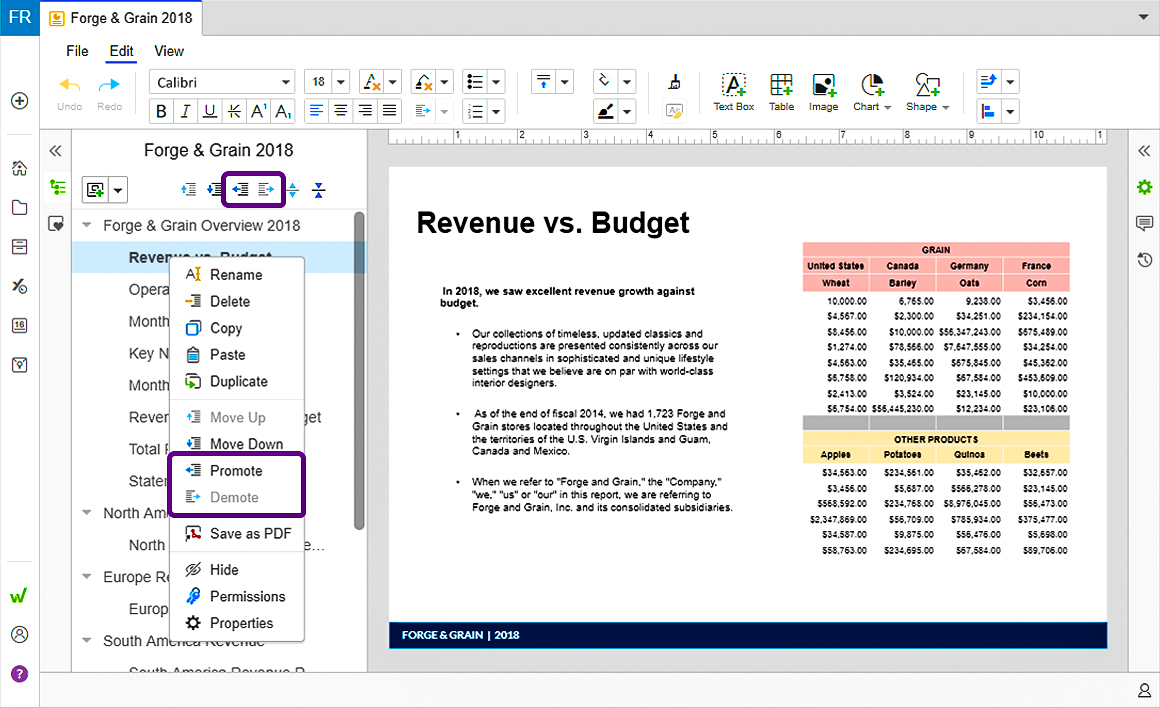 Click and drag slides from one nested set of slides into another nested set of slides. Slides moved to a new location will be displayed in their original order.
Move a group of slides
To move a group of nested slides:
1

Collapse the set of slides.

2

Click and drag the set in the outline.

3

Release the set in the desired location.
Individual slides and nested sets of slides can also be rearranged by selecting and using the Move Up and Move Down icons.
Hide and show slides
When a slide is hidden, the title of the slide appears in italics and the Hide icon appears to the left of the slide title.
To hide a single slide:
1

Right-click on the title of the slide.

2

Choose Hide .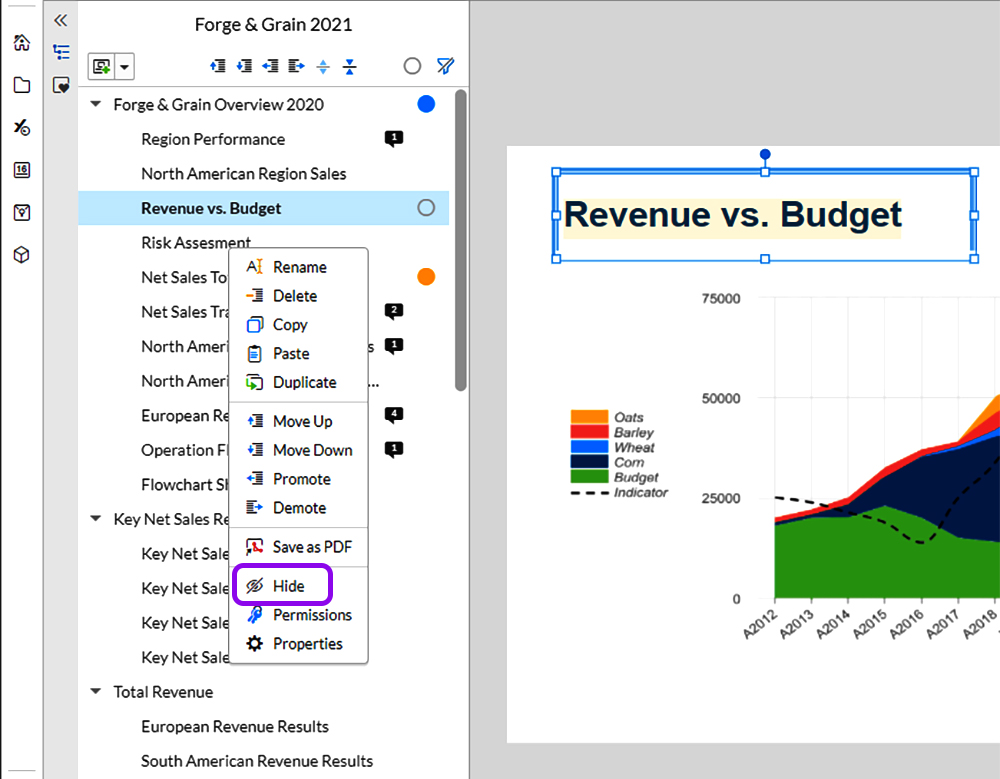 To hide multiple slides:
1

Select a single slide.

2

Use SHIFT on your keyboard to include a range of slides.

3

Right-click and choose Hide .
To show one or more slides that have been hidden, select them again, right-click and choose Show .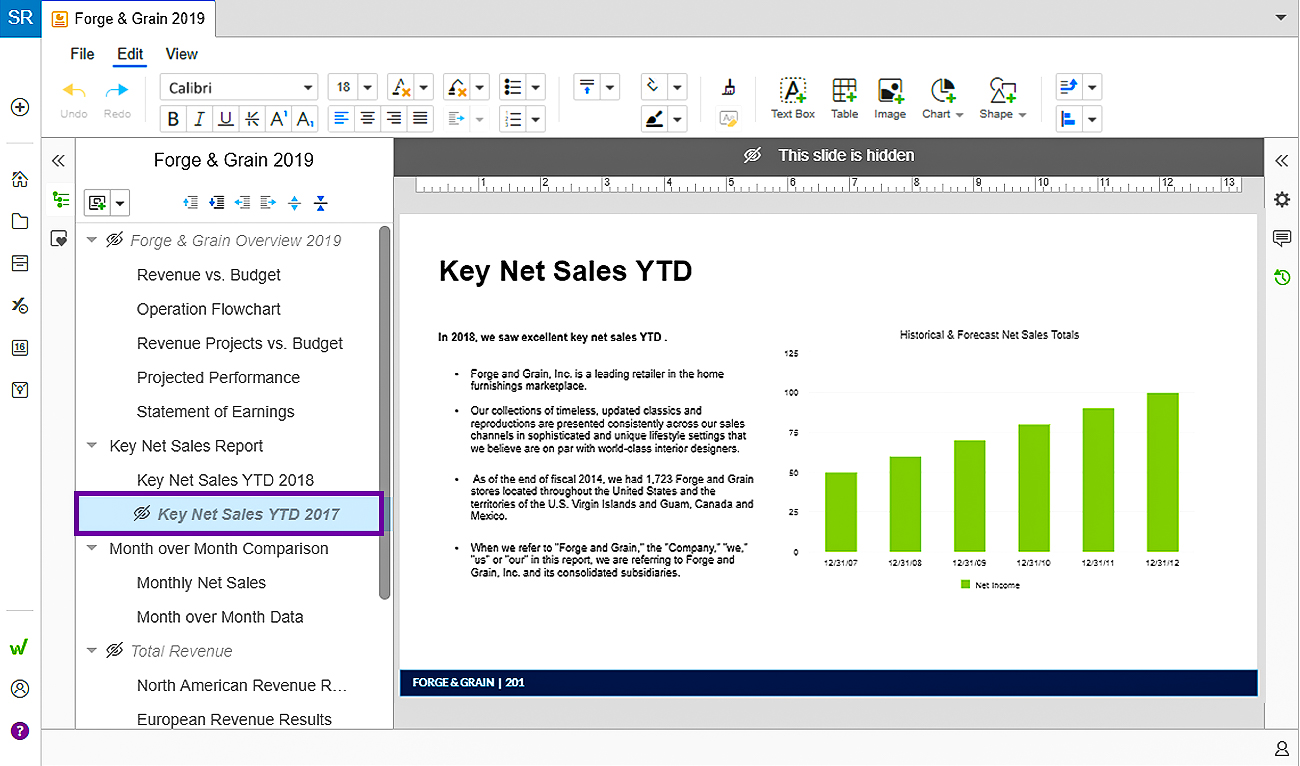 When exported to .pptx, hidden slides will remain marked as hidden. Hiding slides will prevent a slide from being show during:
What's next