Tasks allow you to assign and respond to your to-dos in the same environment that you use to create your documents and reports. You can request documentation, reviews, approvals, or any other task from within your document, spreadsheet, or presentation.
Ways to use tasks
You can use tasks for several different reasons. Here are a few ways you can use tasks:
Requests- Send a request for information to be added to a document.
Reviews- If a document or section needs to be reviewed you can send a task request to have this completed.
Approvals- Tasks are a great way to assign final approvals and keep track of where approvals are in the process.
Other Tasks- You can create any other task to meet your needs.
View tasks
Tasks are found on the home screen under Tasks. There you can see tasks assigned to you, tasks you created, or all tasks.

You can also access tasks in any document in the right panel of your document.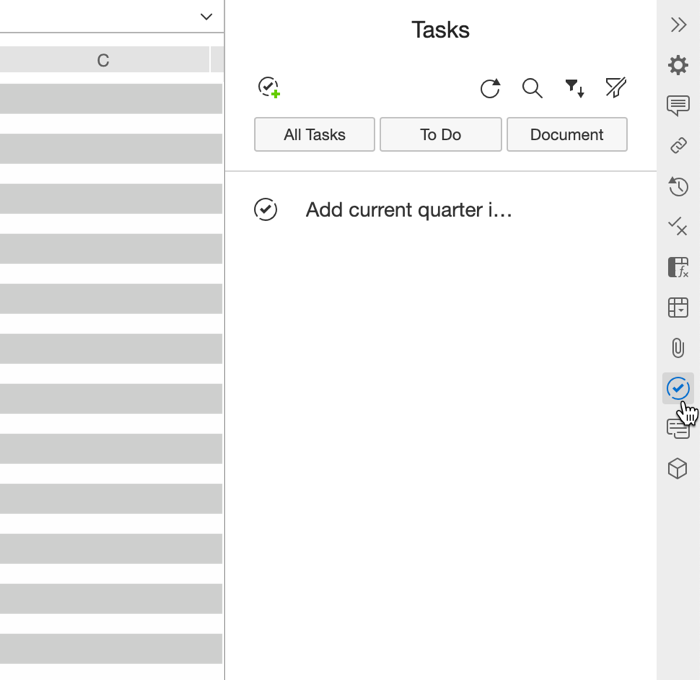 What's next