A process is a Workiva file type that lets you design and automate workflows. Within a process file, you can create a workflow that automatically sends tasks to assignees, helping you efficiently collect and approve content in your files and track current assignments.
| | | |
| --- | --- | --- |
| Automate distribution of tasks to your team | Track the status of your assignments | Update permissions for your file automatically |
Your process file also works like any other Workiva file type—you can adjust permissions, copy, and roll forward processes, as well as add them to folders.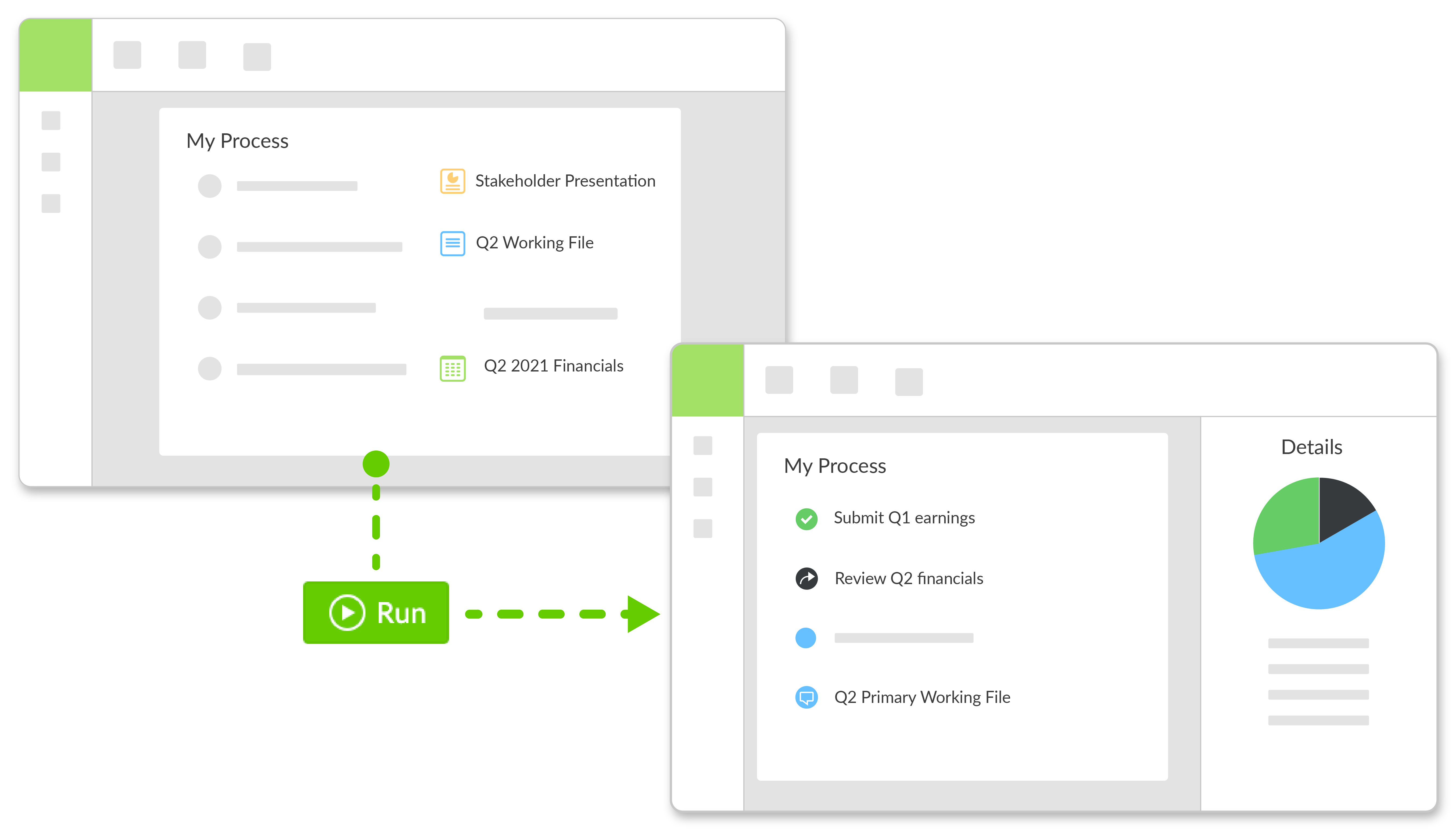 Automate your checklists
Processes are a great way to keep track of tasks you need to complete, especially assignments you need to do on a routine basis. Add your tasks as actions and assign them to any collaborators, including yourself. You can copy your process to duplicate your checklist to reuse next quarter.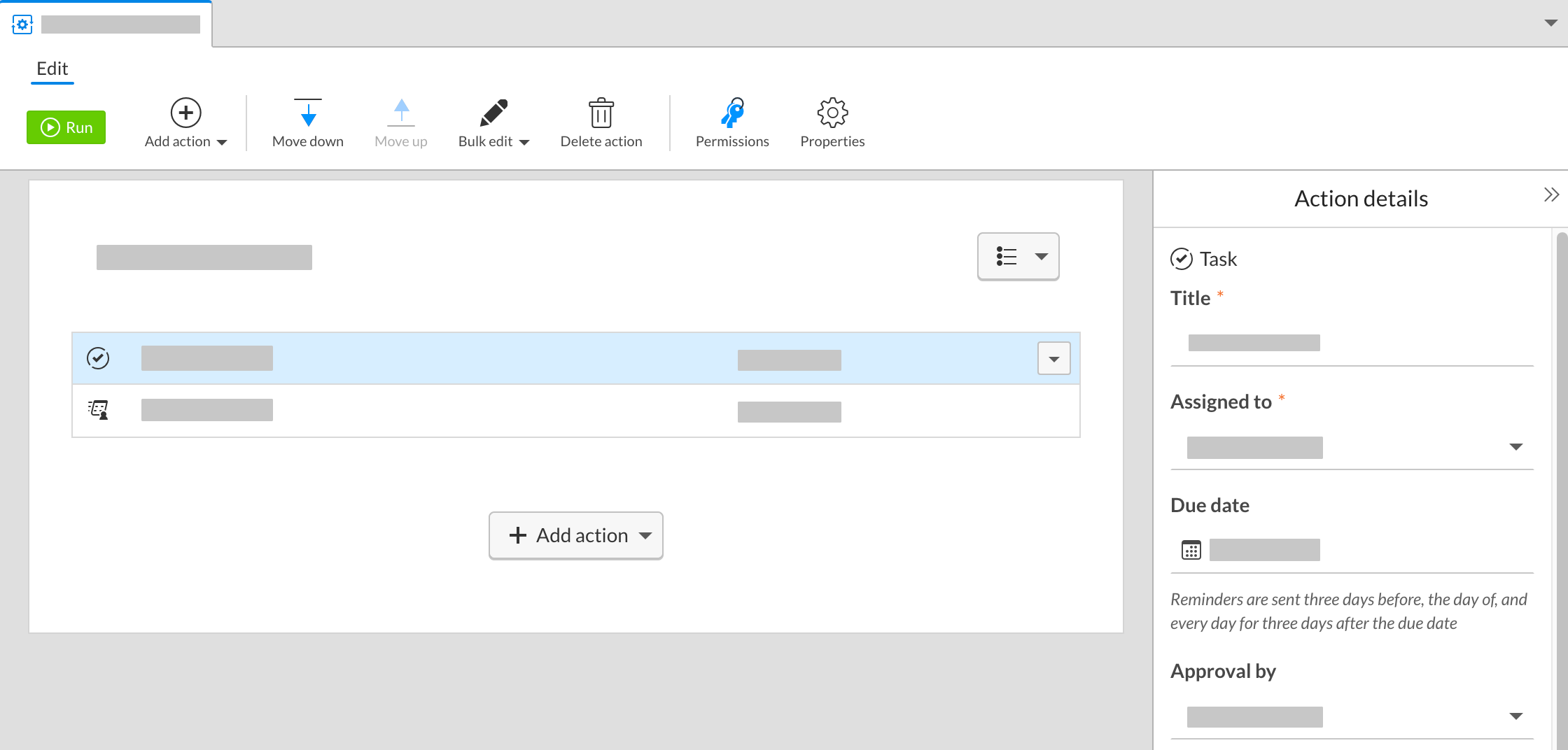 Learn more about building a process.
Collect data
Processes can reference any Workiva file, including specific sections in that file. When you start a process, assignees are sent a task that directs them to their assignment. Optionally, you can add an approver to each task—after an assignee completes a task, an approver can accept it or return it to the assignee for rework.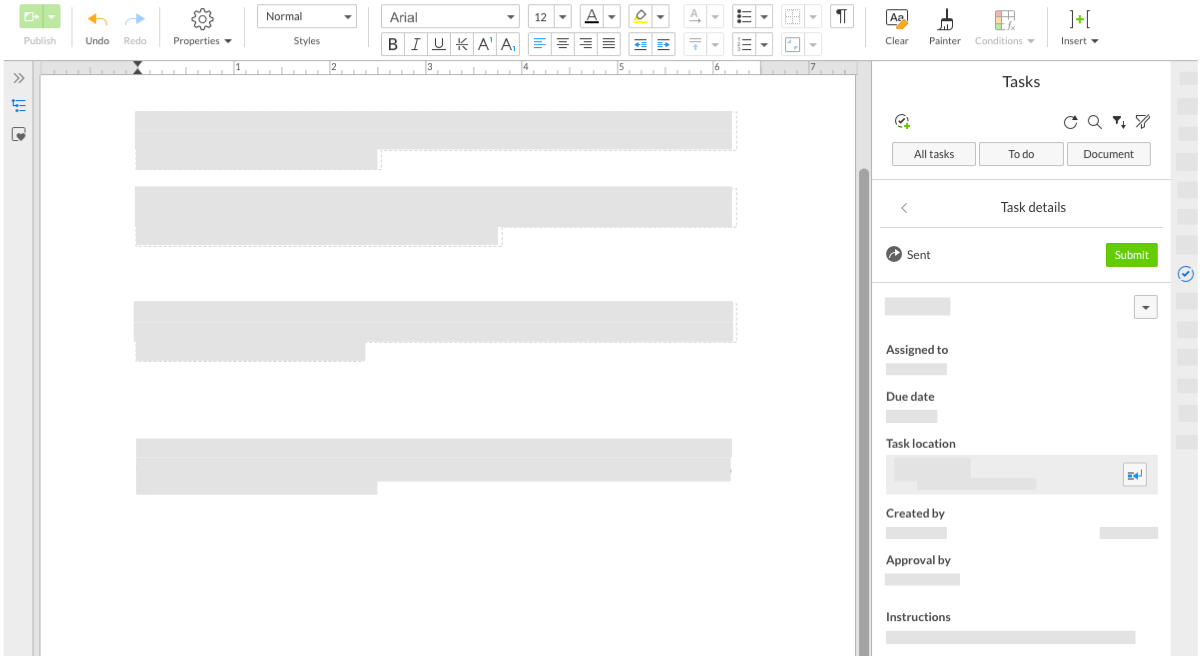 These tasks automatically update your file's permissions to give the assignee access to add their data to the document. Once the task is complete, any collaborators given Editor access to your file through a process task will be reassigned as a Viewer.
Learn more about tasks in Processes.
Monitor your process 
Once you run your process, you'll be able to follow along as tasks get updated and completed.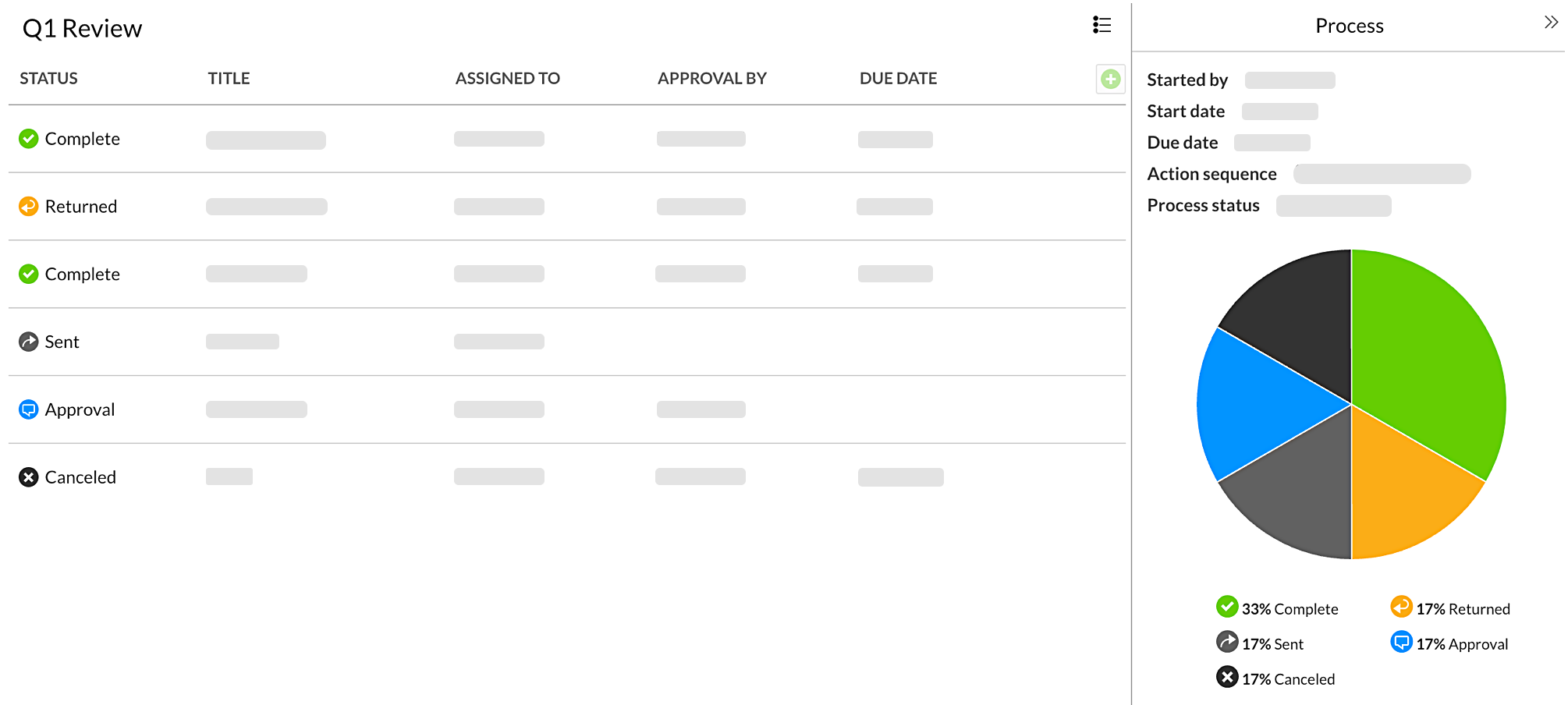 Individual actions show whether that task has been sent, completed, approved, or returned. To resend an assignee their task, you can send a Reminder.
Learn more about monitoring a run.
What about Data Collection Files?
Data collection in Workiva is a combination of a process file and a spreadsheet, allowing for even more flexibility in your data collection workflow.
If you've transitioned from classic Data Collection, contact Workiva Support for assistance in setting up your new process file and corresponding spreadsheet.
Related articles