Rolling forward allows you to copy a set of documents that maintain their links rather than creating and linking new versions from scratch. When you roll forward, you'll use a folder that has all the documents you want to include.
For documents with XBRL, you'll still use this process to roll forward the files in your folder. Once that's done, you can roll forward XBRL dates.
Step 1: Prepare a folder
As a best practice, we recommend creating a subfolder to keep your files organized after rolling forward multiple times. To create a subfolder, right-click on the folder and select New Subfolder from the menu.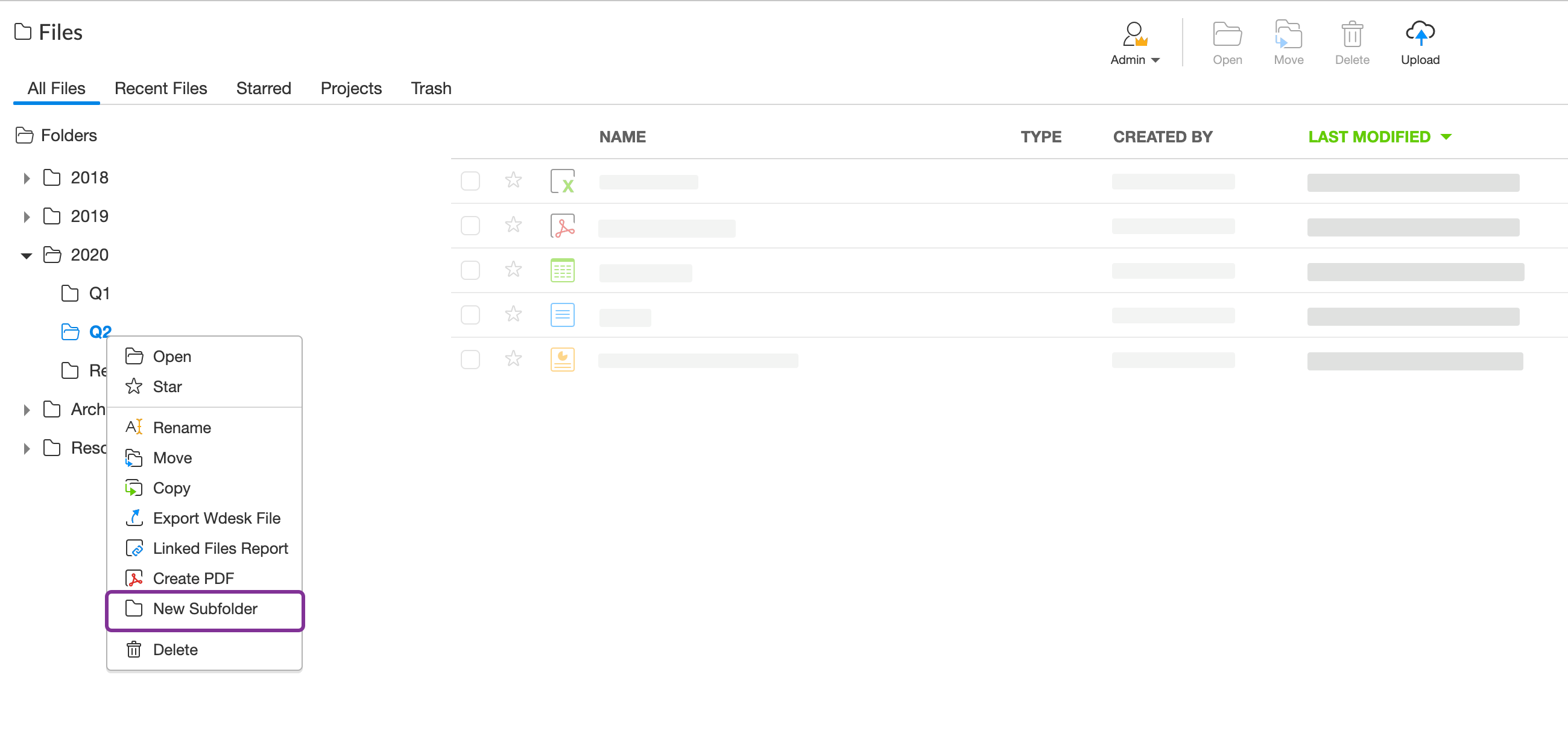 For example, you can create a "2020" subfolder in your primary financials folder to contain your quarterly reports for the year.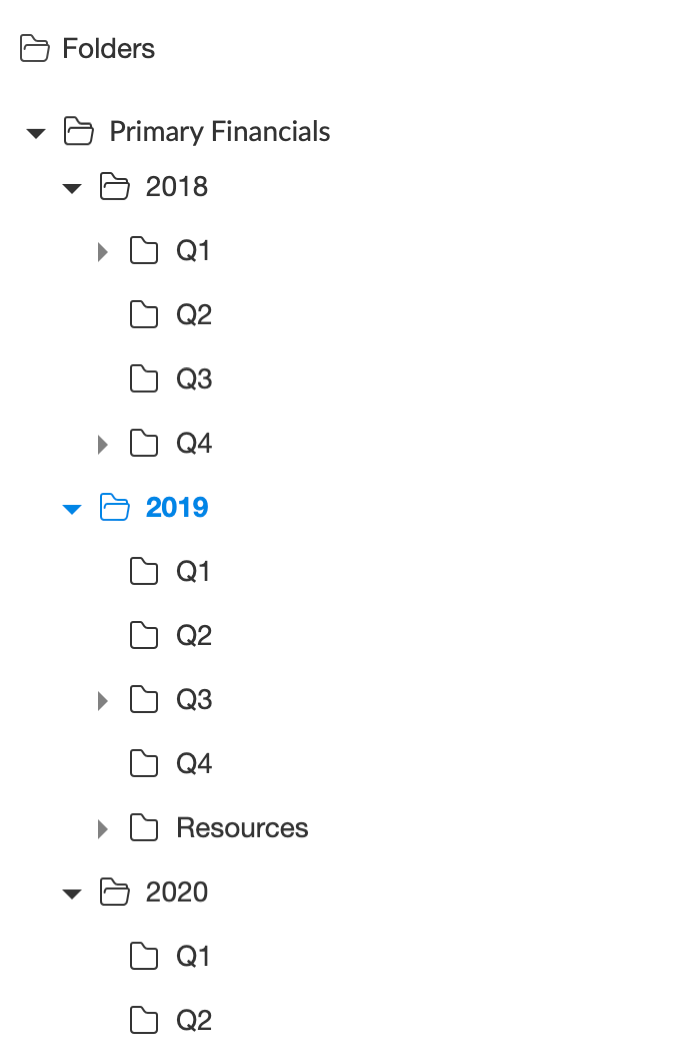 We also recommend creating a primary spreadsheet that contain any dates used in your files and linking from the main spreadsheet for each use. This way, you can update all of your dates at one time (learn more about Linking).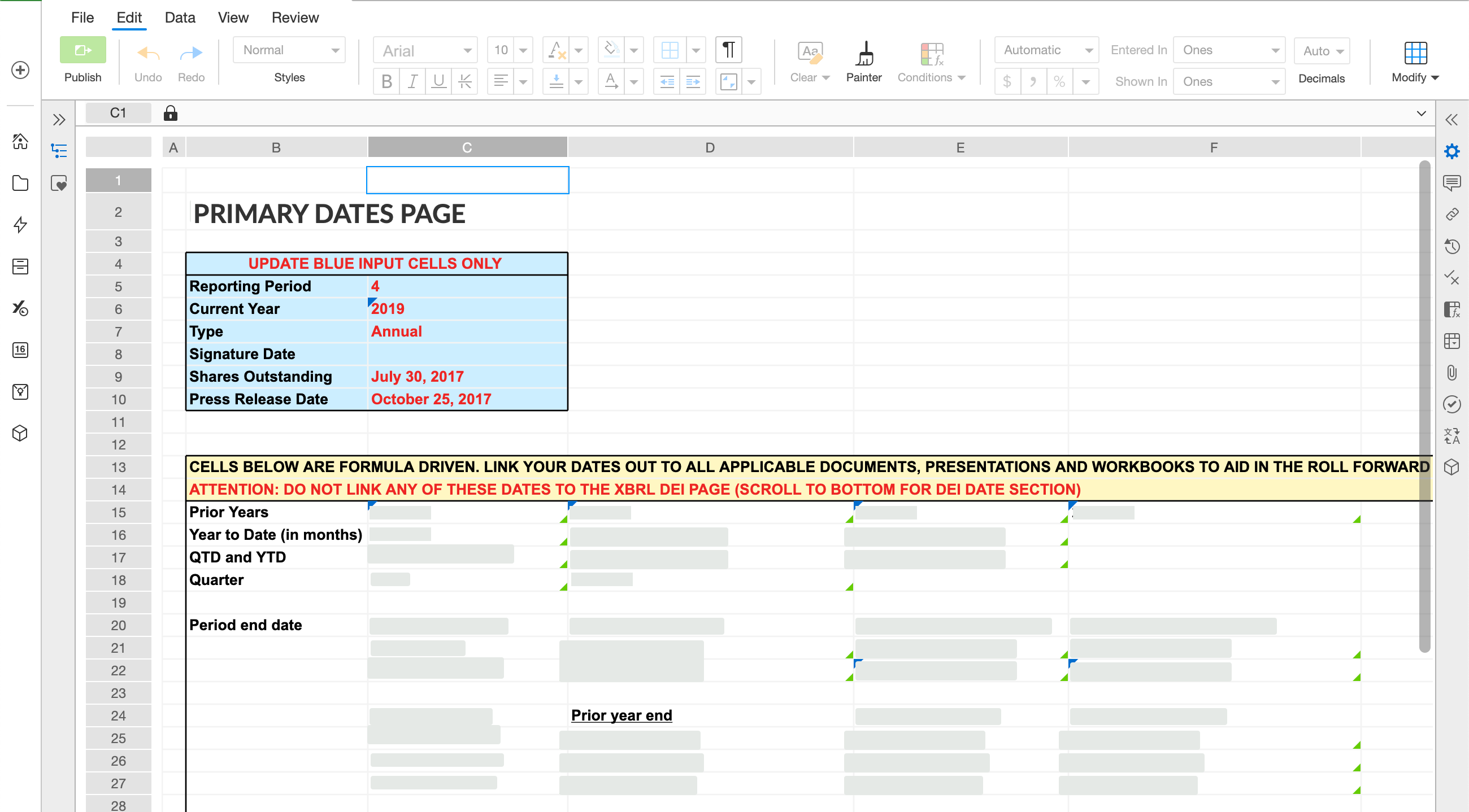 You can also set dates in one part of a document and then link to those dates throughout the rest of the document.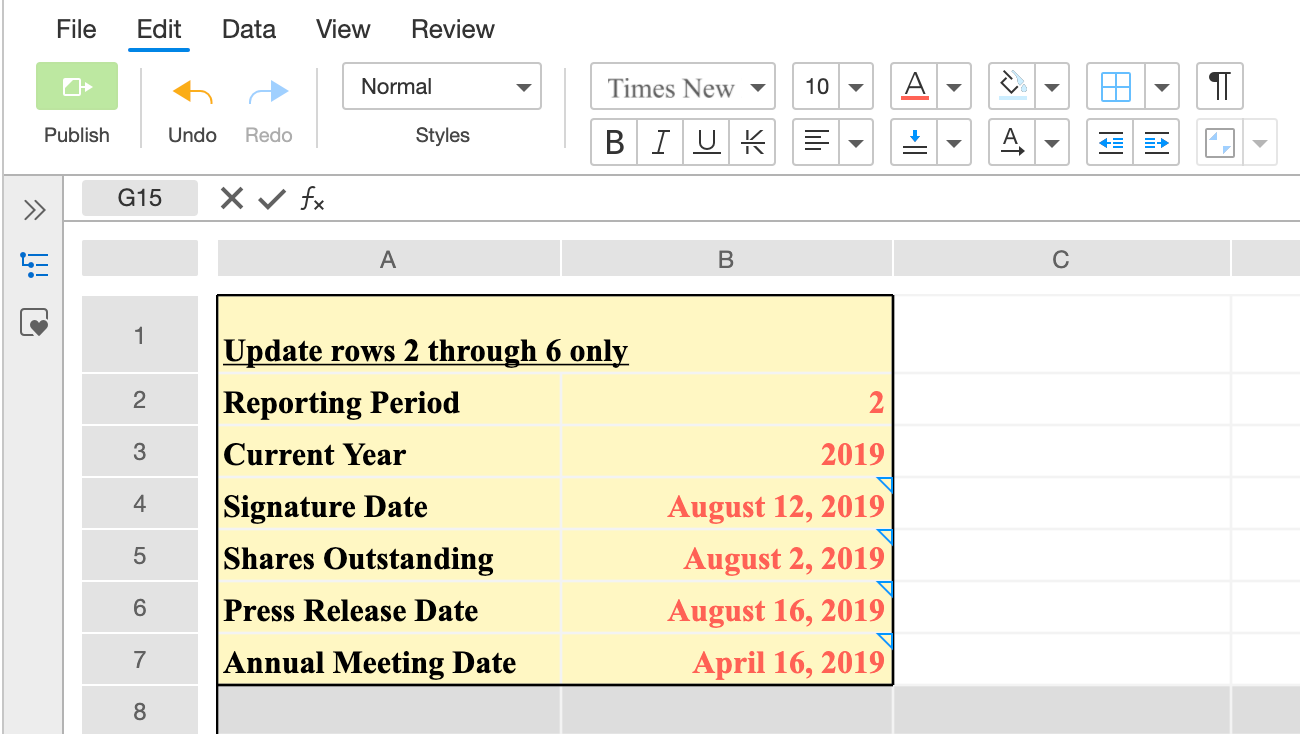 Make sure all linked documents are included in the folder before rolling forward, otherwise links will not work correctly in the copied files.
Step 2: Copy a folder
Copying a folder creates copies of all enclosed files and updates the linked information without altering your original files.
Note: You must be a Workspace Owner to copy a folder.
From Home, select Files .
Right-click the folder you want to roll forward and select Copy.
Make sure the folder contains all the documents that you want to roll forward and click Next.
Select what's included in your copy.

Note: If your enclosed files have any automations, they will automatically be included in the copy. To reduce errors in the copied automations, be sure to include anything else that's needed for your automations to run.

Under Link Settings, select Create copies of all source files. This allows you to update the dates in your linked files without altering the dates in your original files.

Update the name of your folder to reflect the desired period.
For Location, select the subfolder you created in the previous step.
Click Copy.
Note: Any updates made to your file's permissions before copying a folder will carry over into the copied file.
Copying the folder may take several minutes, but you can continue to use Workiva during the copy process. You'll receive a notification and an email when your copied folder is ready.
Step 3: Update and review your files
After the copy process is complete, update necessary date information to roll forward your files. You may encounter document health errors if dates and hyperlinks are not updated.
First, you can rename your files from Home by right-clicking the file and selecting Rename . Using this option, you can quickly change your file names to match the current period (like changing Q1 to Q2).
Then, you'll need to update the content in your individual files.
Open the primary spreadsheet and update the linked dates.
Check your documents to ensure all dates are linked and rolled forward to the new reporting period. For example, if rolling forward from Q2 to Q3, verify six months has changed to nine months, second quarter has changed to third quarter, etc.
Check for updated dates on the signature page and exhibits.
Update hyperlinks as necessary.
Check the Document Health.