Document Health tracks data or performance issues by analyzing your current document.
View Document Health
To view your document's health, click the Document Health icon in the left panel or in the File toolbar. Opening the panel automatically runs a document health check.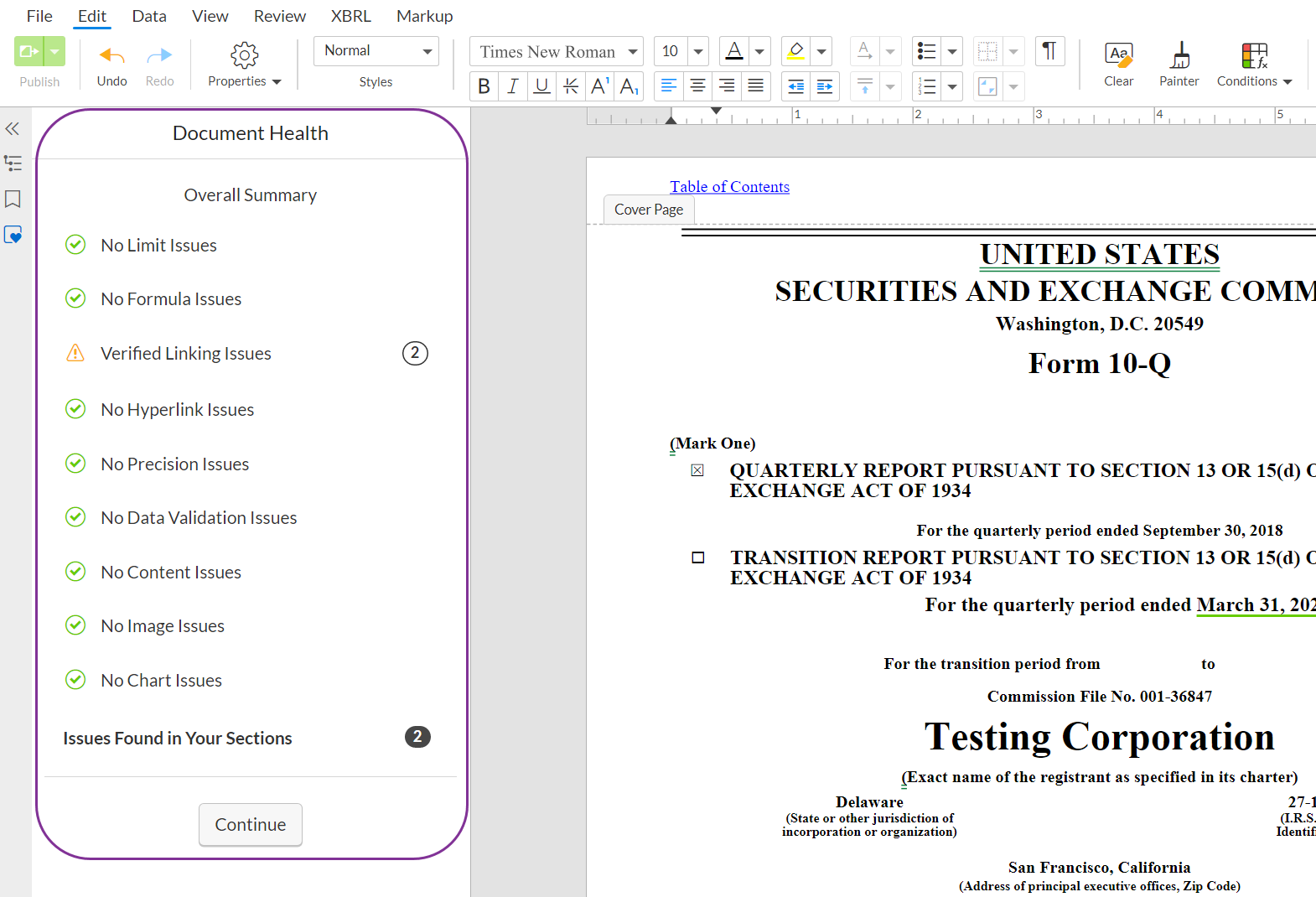 If your document contains errors, a number appears next to the type of issue. Click Continue to view which sections have issues.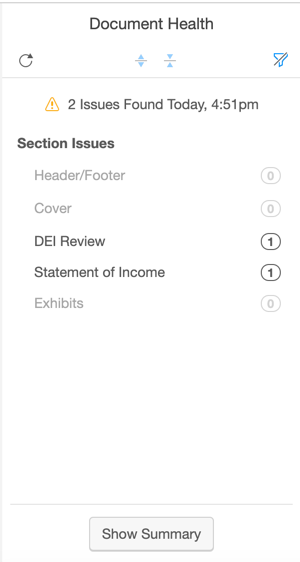 Clicking a section title gives you a detailed list of the issues found in that section.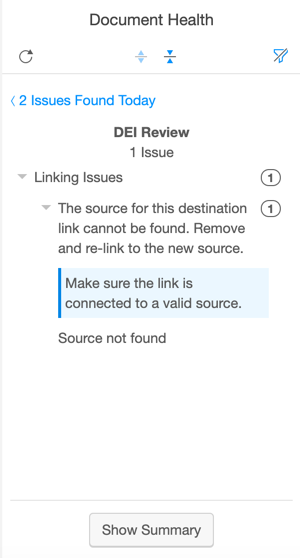 Overall Document Health summary
Document Health checks for issues in the following categories:
Linking: Checks for broken links in text or tables
Link Limit: Whether a table is approaching the link limit
Link Publishing: Checks for unpublished links through multiple document levels
Formulas: Formula warnings and references to improperly formatted cells
Data Precision: Checks for data precision settings
Data Validation: Invalid entries in cells containing data validation rules
Content: Reviews text entries for issues
Images: Missing or broken images
Charts: Chart data and label checks
Correct a document issue
To correct an individual issue in your document:
1

From the Section Issues list, click a section name.

2

Click the arrow next to the issue category you want to view.

3

Click the arrow next to the error message.

4

Hover over an individual issue and click Go to Issue to view that error in your document.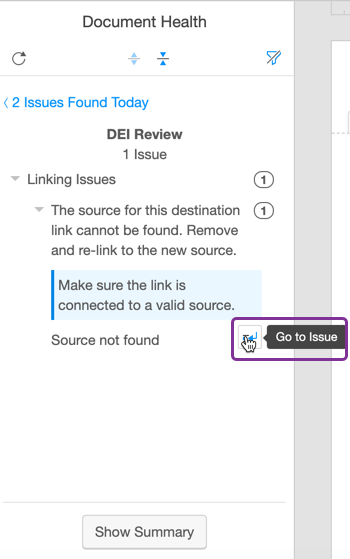 Related articles: