You can configure sign-in and session options for all users and workspaces across your organization. This lets you set parameters for such things as session location, session length, and the number of sign-in attempts. To configure sign-in and session options, you need to be an Org Security Admin.
Go to Organization Admin > Security > Authentication to view or update options.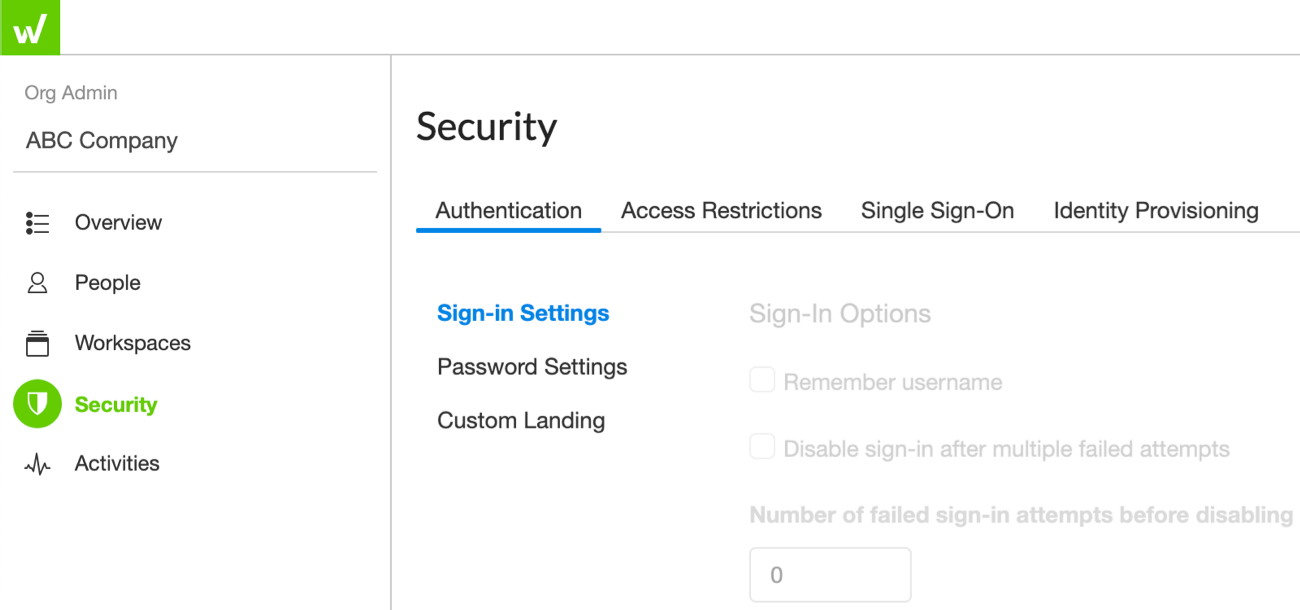 Sign-in options
You can adjust the following sign-in settings. To update a setting, make a selection and then click Save Changes.
Remember Username: Set whether or not a username is remembered by the browser from the last session.

Disable sign-in after multiple failed attempts: Check to disable a user after multiple failed attempts of trying to sign in to Workiva.

Number of Failed sign-in attempts before disabling: If you disable sign-in after multiple attempts, you can enter the number of failed sign-in attempts it takes to disable a user. The default is 3.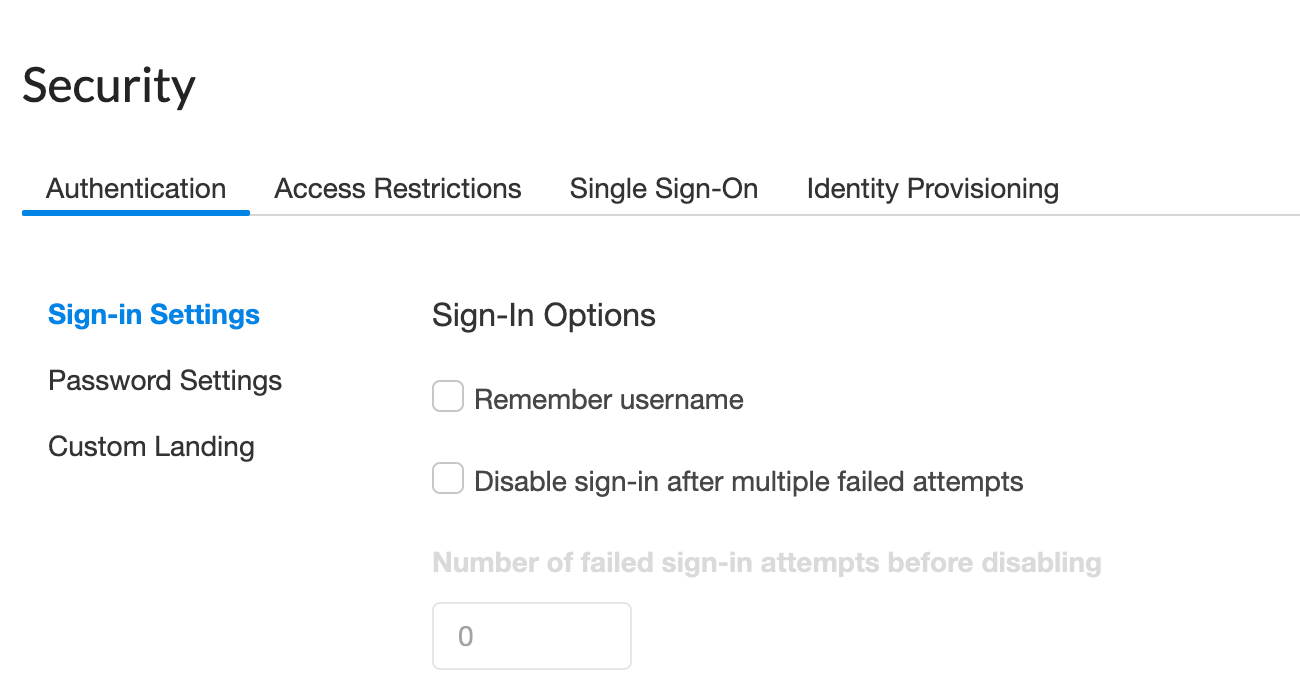 Session options
You can configure session options to manage users in your organization. To update a setting, make a selection and then click Save Changes.
Sign out after inactivity: Set the duration in minutes for how long a user is inactive until they are automatically signed out.

Validate sign in on new browsers: Check to send a validation email when a user attempts to sign in on a new browser or device. If a user clears cookies, it is treated as a new browser.

Enable geofenced sessions: Check to sign out a user when their location changes significantly. Location changes and sign-outs are added to the activity logs so you can review them.