Waterfall charts have initial and final value columns with floating columns in between. These columns demonstrate negative and positive values that have an impact on the initial and final values. Waterfall charts are often used to show changes in profit between two time periods.
Column colors
Waterfall charts include columns representing Positive Change and Negative Change.

To set column colors:
1

Select your chart. Right-click to open the Chart Properties panel.

2

Select the series from the drop-down menu under Series.

3

Click the color swatches for Positive Color and Negative Color to set the colors individually.

4

Select Total in the Series drop-down, and work just with the color for the total column.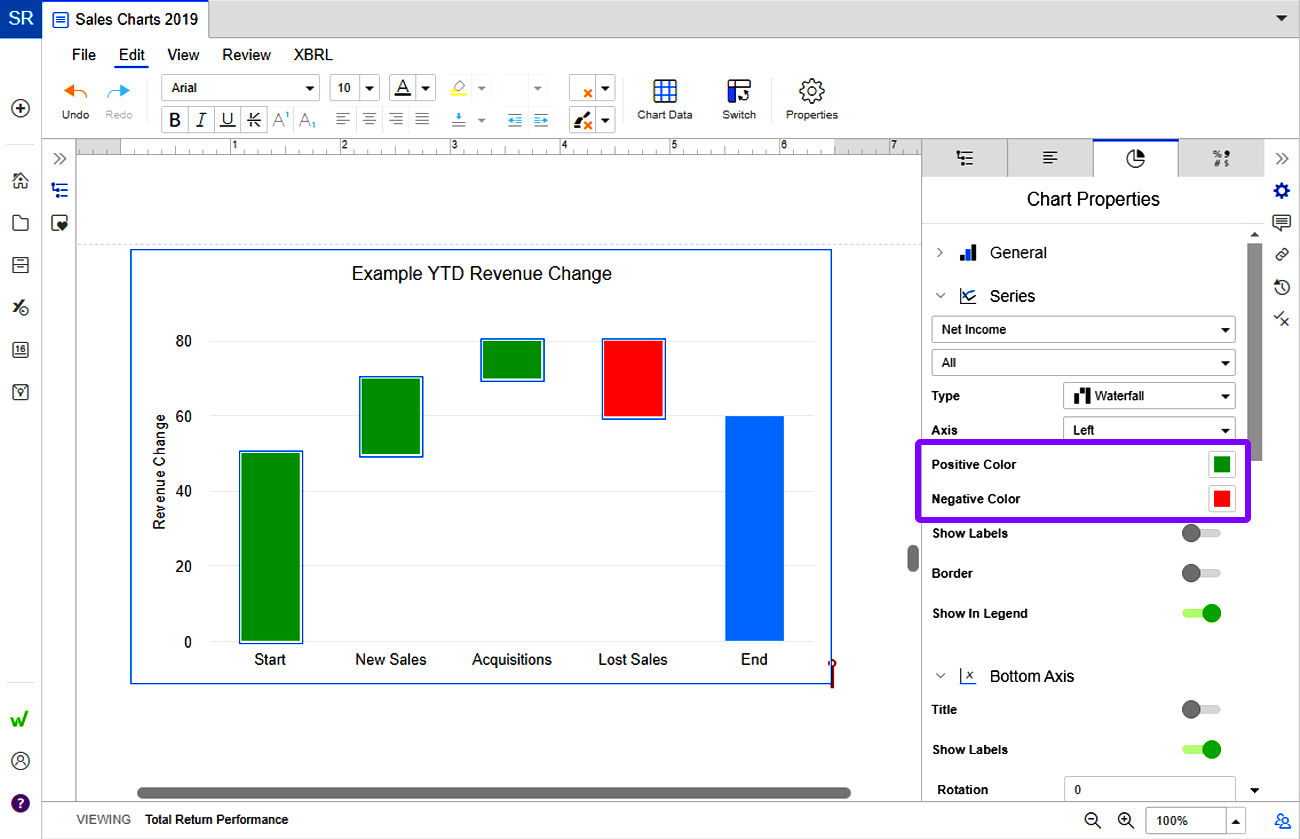 Customize waterfall charts
You can change the orientation of the chart from vertical to horizontal. Choose either the vertical or horizontal icon under the General section in the Chart Properties panel.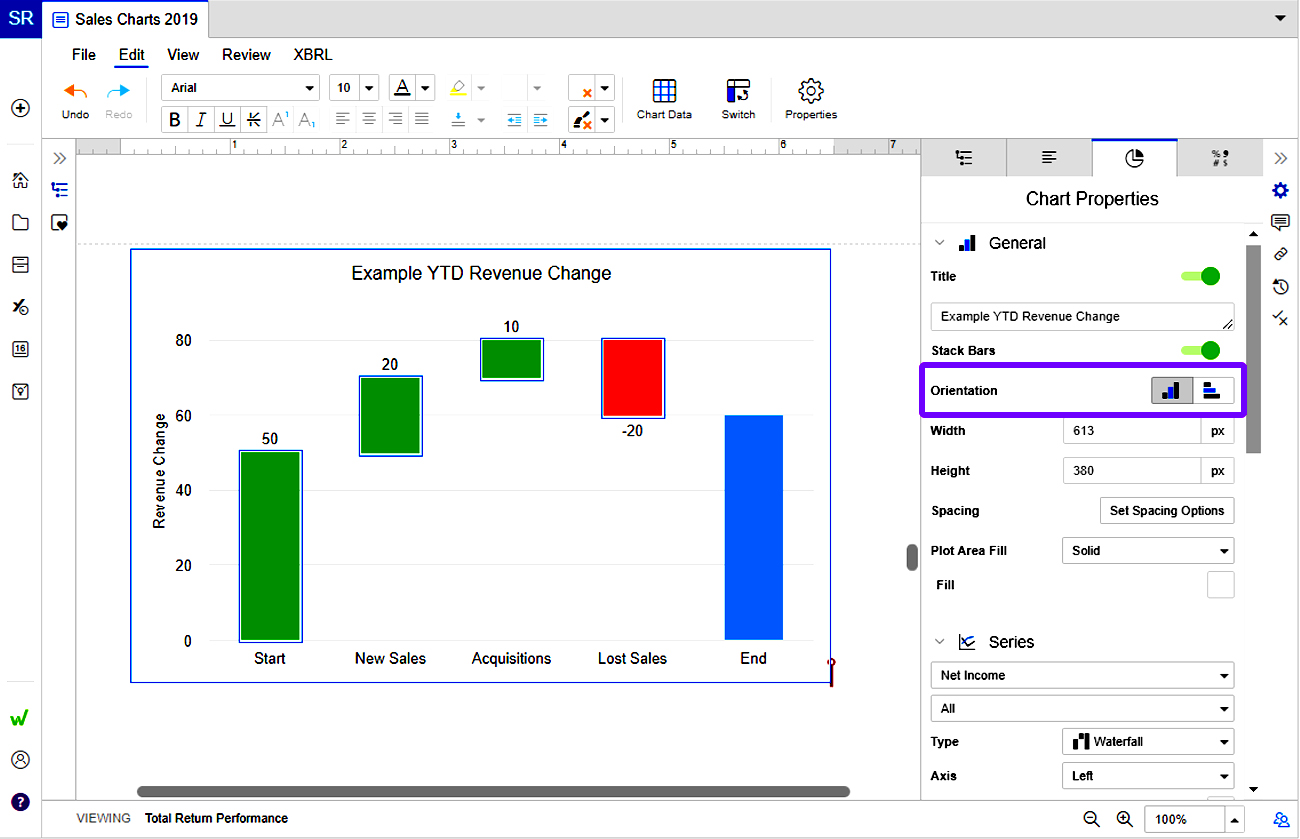 Many of the other settings applicable to waterfall charts are the same as other types of column or bar charts. This includes labels, axis settings, chart size, plot area fill and legend options.
The chart size settings and fills are at the top of the Chart Properties panel. Controls for the legend are found at the bottom.
Total columns
Totals indicate the start and end columns of waterfall charts. You can identify which columns are totals by clicking on the individual column in the chart and navigating to Total Column.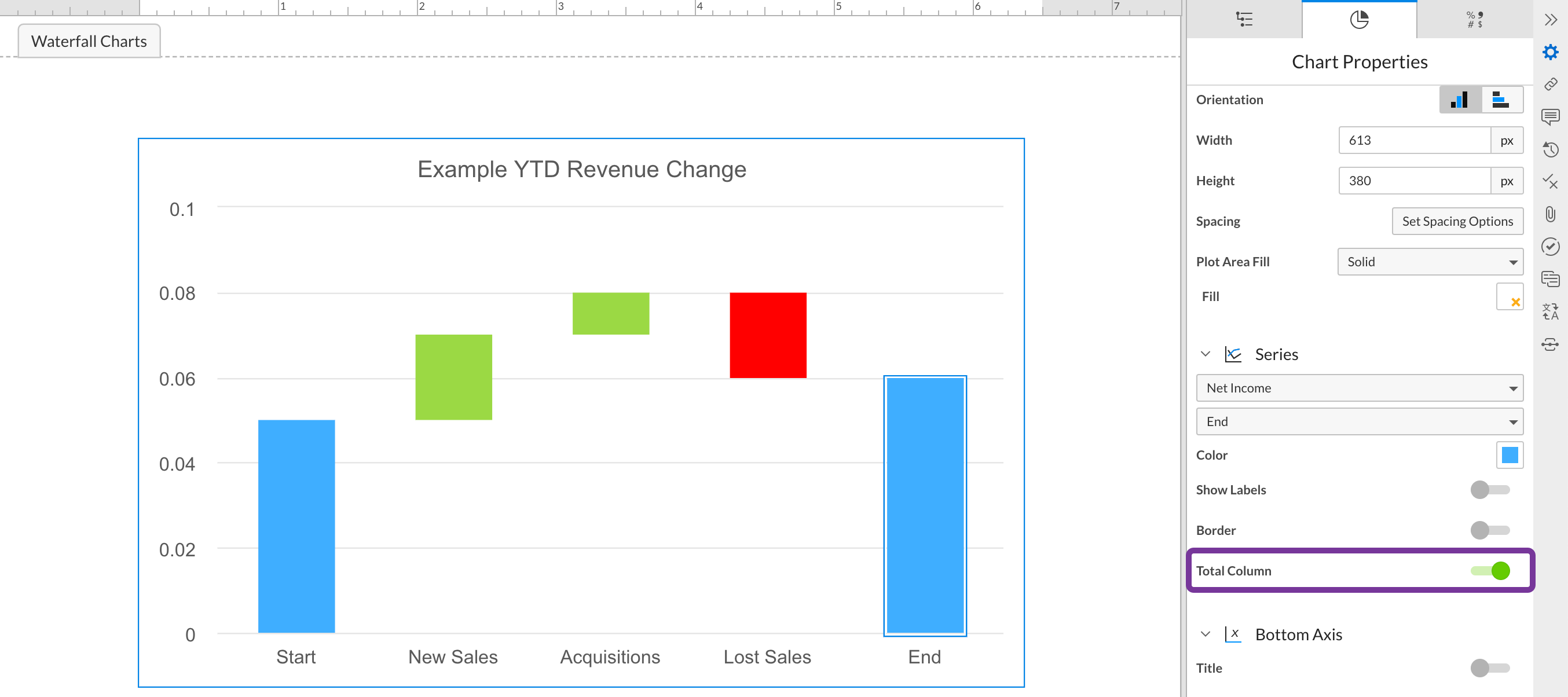 What's next