After creating or importing a document, you may want to change the Document Properties.
View Document Properties
To access the document properties window:
1

Select the File toolbar.

2

From the Properties icon, select Document Properties.
In this menu, you can change various aspects of your document, including margin size, page layout, document type, and more.
The Document Properties window has three sections:
The General tab contains basic settings like the document's name, type, line formatting, link publication, smart quotes, and Language & Formats settings.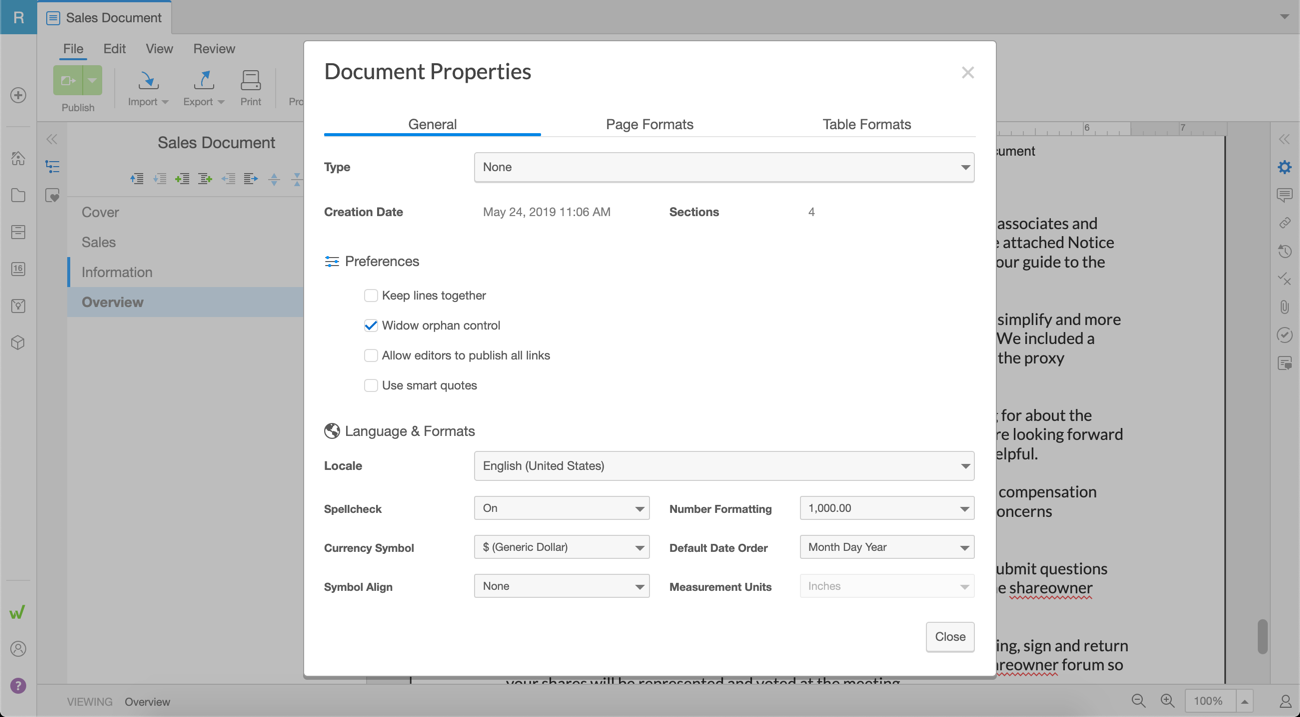 The Page Format tab controls the page layout, orientation, the number of columns and column gutter sizes, page margins and style (including mirror margins), page borders and border colors and access to the Document Style Guide. From the Preferences section, you can toggle on a page border and change its weight and color.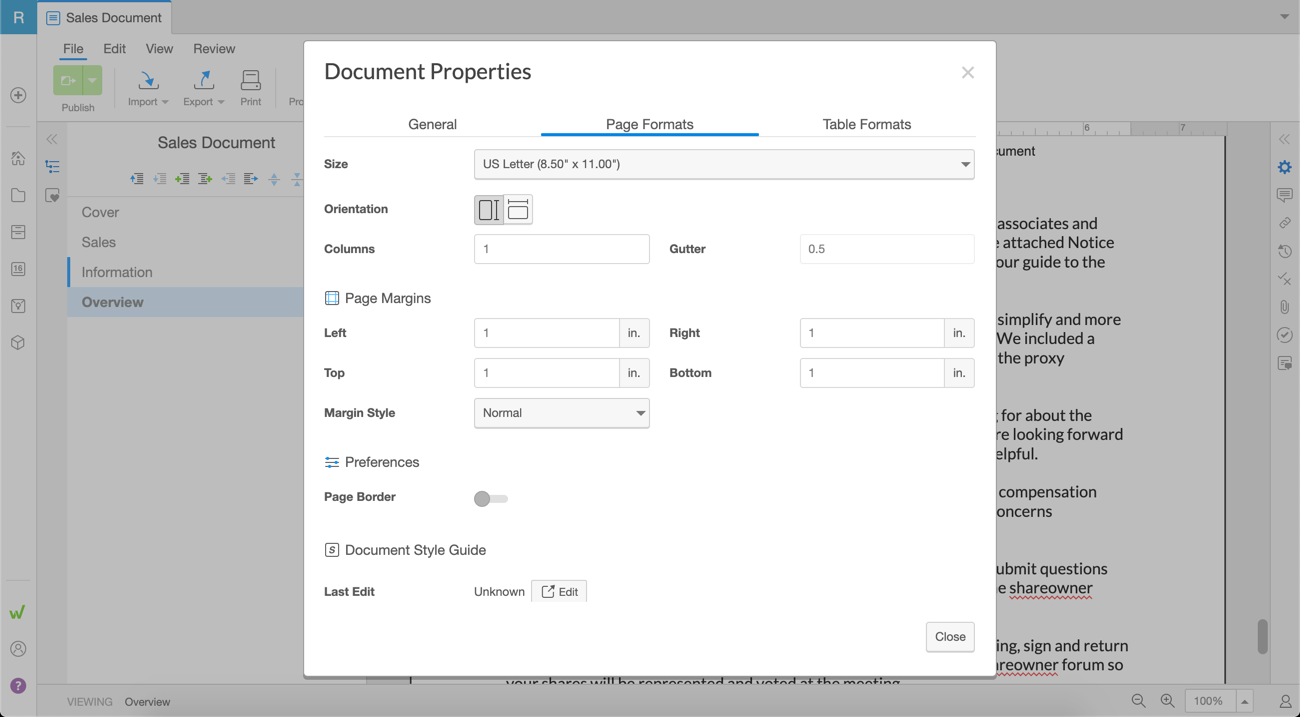 The Table Formats tab contains the default text and formatting styles specifically for tables.

View Section Properties
Section Properties are also available from the Properties menu in the File toolbar. You can also view Section Properties by click the gear icon in the right panel.
In this panel, you can set properties for an individual section. This allows you to create a section that doesn't use the document-wide settings from Document Properties.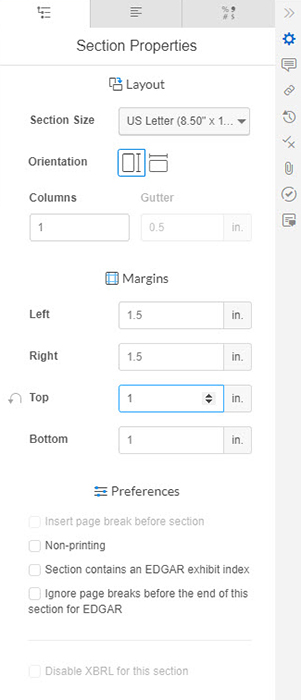 To edit page borders for a section, turn on Page Border to view settings for weight, color, and placement.