After creating or importing a document, you may want to change the Document Properties.
Viewing Document Properties
To access the document properties window:
1

Select the File tab.

2

From the Properties icon, select Document Properties.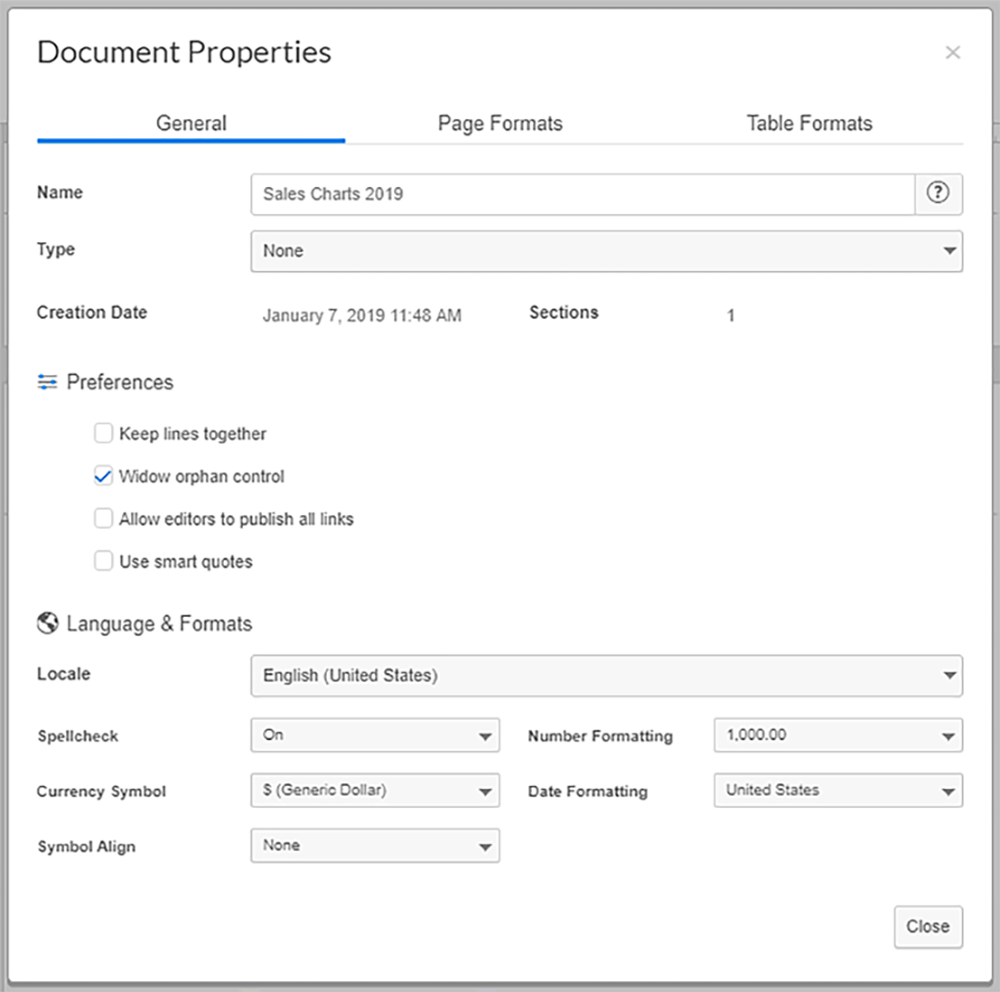 In this menu, you can change various aspects of your document, including margin size, page layout, document type, and more.
The Document Properties window has three sections:
The General

tab contains basic settings like the document's

Name, Type, Creation Date, Preferences (line control, link publication, smart quotes), and Language & Formats (Locale, Spellcheck, Currency Symbol, Symbol Align, Number Formatting, Date Formatting).

The Page Format

tab controls the page layout, margins,

default text style, orientation and information on edits to the Document Style Guide.

The Table Formats

tab contains the default text and formatting styles specifically for tables.



Viewing Section Properties
Section Properties are also available from the Properties menu in the File tab. Clicking Section Properties will open a panel to the right.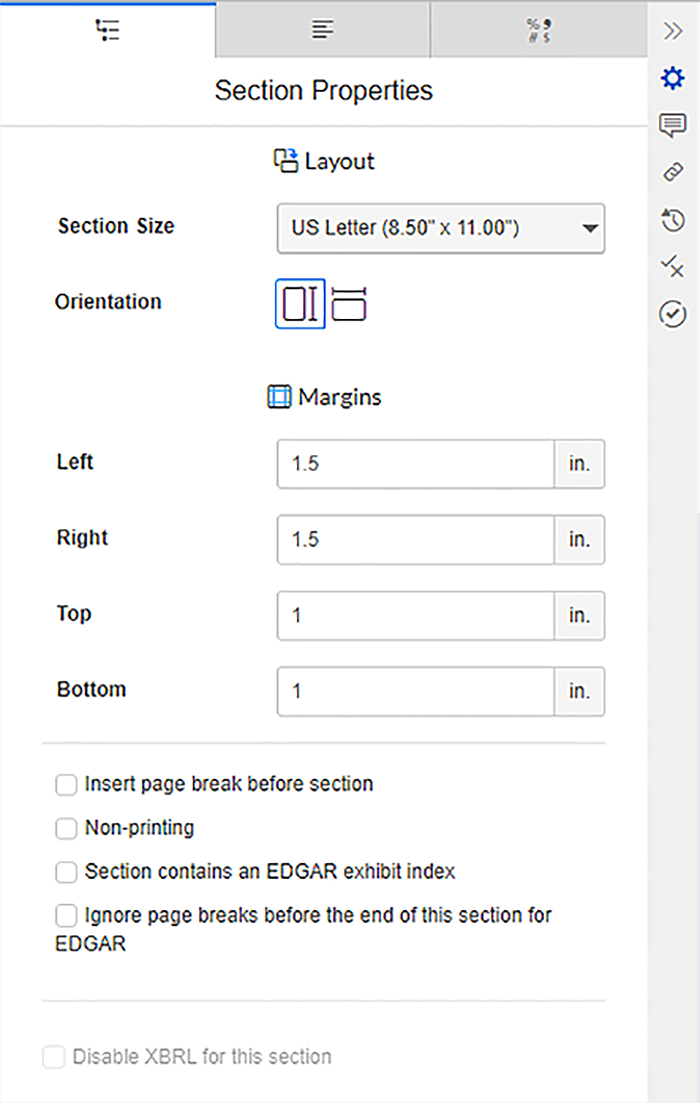 In this panel, you can set properties for an individual section. This allows you to create a section that doesn't use the document-wide settings from Document Properties.