What is Linking?
Linking keeps data consistent across all documents. This means that no matter which document you are working in, your final numbers are the same.
As you create and update links, the history of each link is captured which allows you to see:
Who made the changes
What changed
When the changes occurred
How Linking Works
Linking connects data from the source and syncs the data across all forms, such as charts, tables, and presentations. If the data is updated on one document, that change can be published to all other documents where a link is present.
Types of Links
Source Links
The original source of linked data in a document. These are marked with a blue indicator .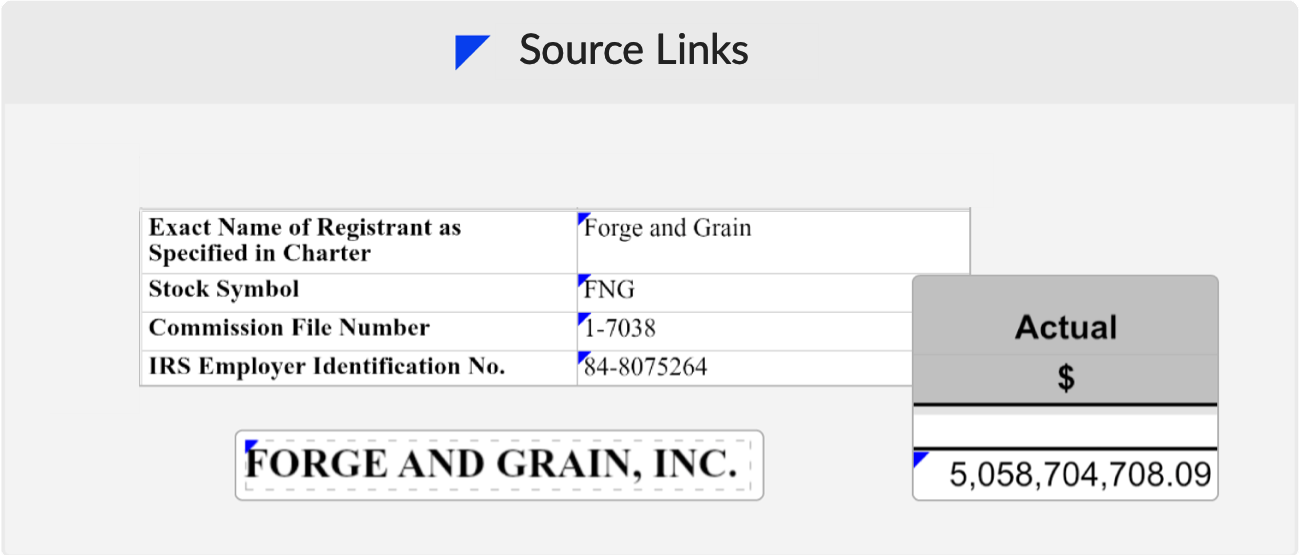 Destination Links
Data that is linked to the original source of data in a document. These are marked with a green indicator .

Unpublished Links
Source or destination links that have not been published. Unpublished links that belong to you have an orange line next to the blue (source) or green (destination) link indicator.

What's Next