What is Linking?
Linking keeps data consistent across all documents. This means that no matter which document you are working in, your final numbers are the same. It's intuitive and simple to do, yet it's the driving force behind some powerful things.
In basic terms, it's the relationship between values that ensures a data point like net income is consistent, no matter where it's displayed. As you create and update links, the history of each link is captured which allows you to see:
Who made the change
What changed
When the change occurred
Learn more and watch the Publish links video in Linking and publishing in documents.
How Linking Works
Linking connects data from the source and syncs the data across all files, such as charts, tables, and presentations. If the data is updated on one document, that change can be published to all other documents where a link is present.
Learn more and watch the videos Linking from text and Linking from tables in the Linking and publishing in documents article.
Types of Links
Source Links
Source links are the primary location for a particular data point —the root from which all other instances of that data stem. These links are indicated with a blue triangle in the upper left corner of the cell or text selection.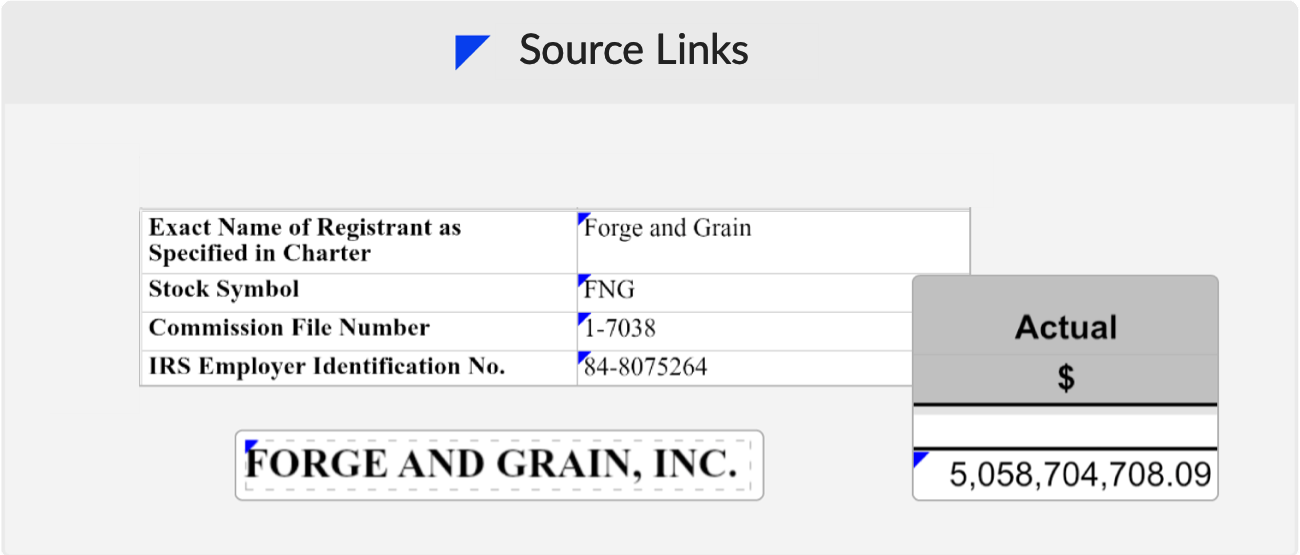 Destination Links
Destination links are pieces of data that are sourced from another location. These links are indicated in green, either with a triangle in the upper left corner or an underline.

Unpublished Links
In some instances, you may see an indicator that shows source links that have not been published. Unpublished links that belong to you have an orange line next to the blue (source) or green (destination) link indicator. This means any updated link data isn't yet visible to others. Simply publish your link to make the updated data available.

What's Next