You can create new files to collaborate with others at the same time. You'll see familiar file types and can work in an easy to use editing environment. You can work together with your team on complex business reports or simple day-to-day activities. If you have an existing file, you can import it into Workiva.
Basic file types:
Documents
Spreadsheets
Presentations
Create a file
When you create a file, you are automatically set with Owner permissions. You can then add others to the file and update permissions as needed.
To create a new file in Home:
1

Click Create in the top left corner.

2

Select the file type you want to create. You'll only see file types that you have access to.


3

The new file will open and you can begin working.
You can also create a new file by right-clicking within a folder and choosing the type of file you want to create.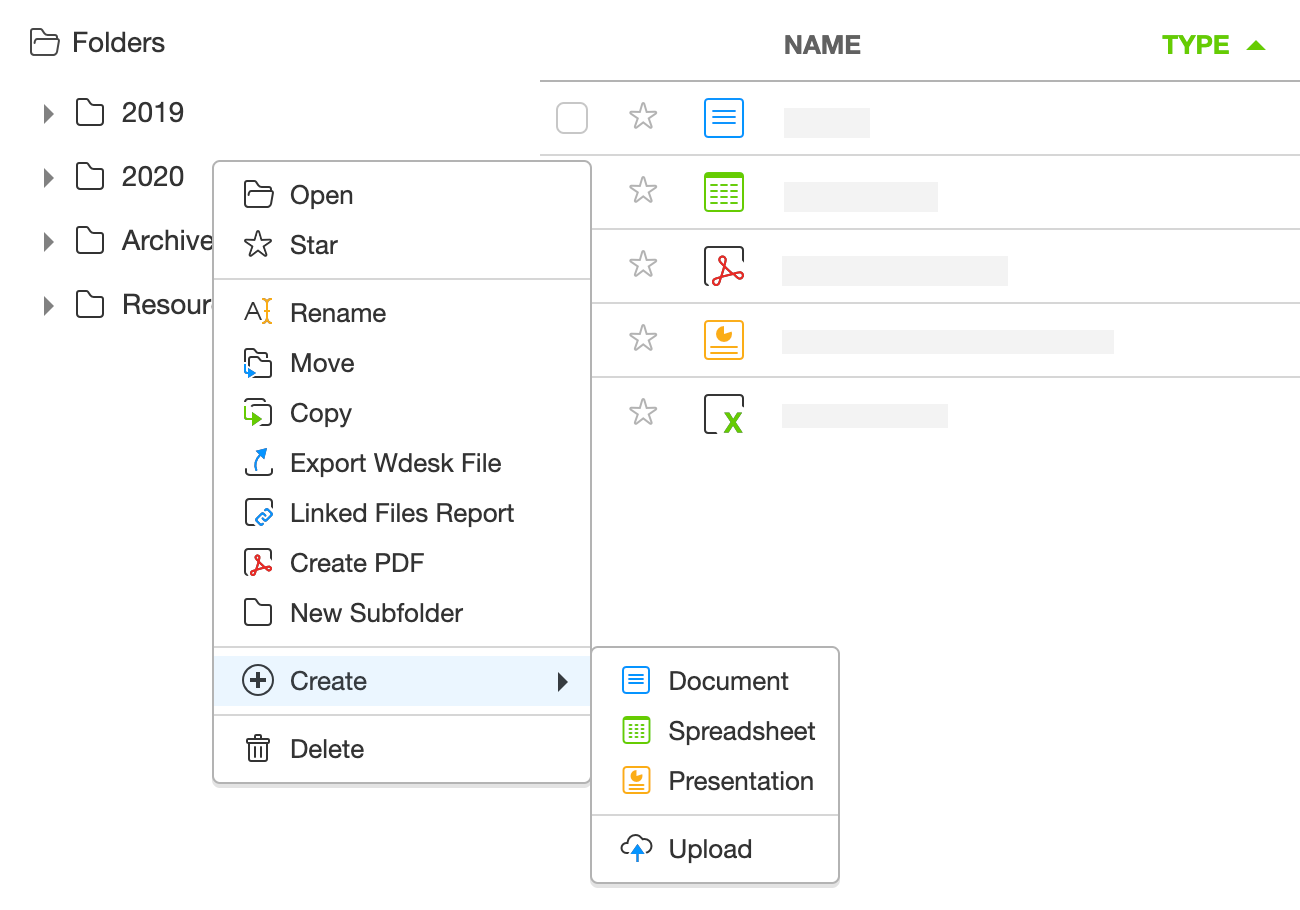 Note: Creating a file within a folder sets the file's permissions to the permissions set at the folder level. Learn more about folder permissions.
Rename a file
After you create a file, you may need to change the name of it. Files need to have a unique name in that workspace—including files in the trash.
For example, you can only have one file with the name of "2020 Q1 Financial Report." If you want a file with a similar name, you can add an extra character or number to use a similar naming pattern.
To rename a file:
1

Go to Files or Home.

2

Find the file you want to rename.

3

Right-click it and select Rename .

4

Enter the new name, then press enter or click the blue checkmark.