Workiva has numerous ways to customize documents to suit your needs, allowing you to meet the standards and guidelines of your company. Among these is the ability to use different fonts.
Available fonts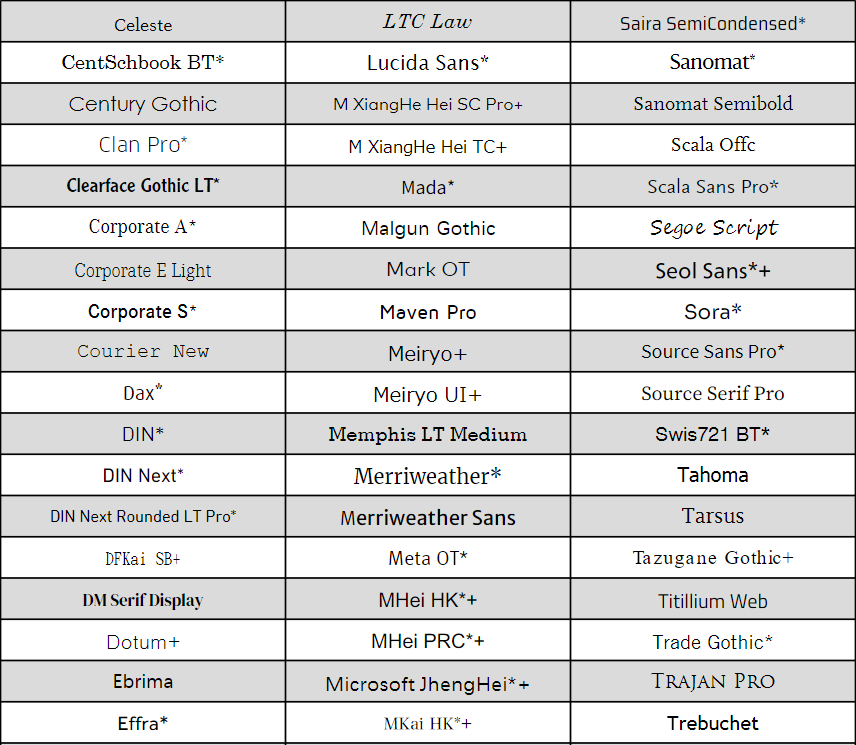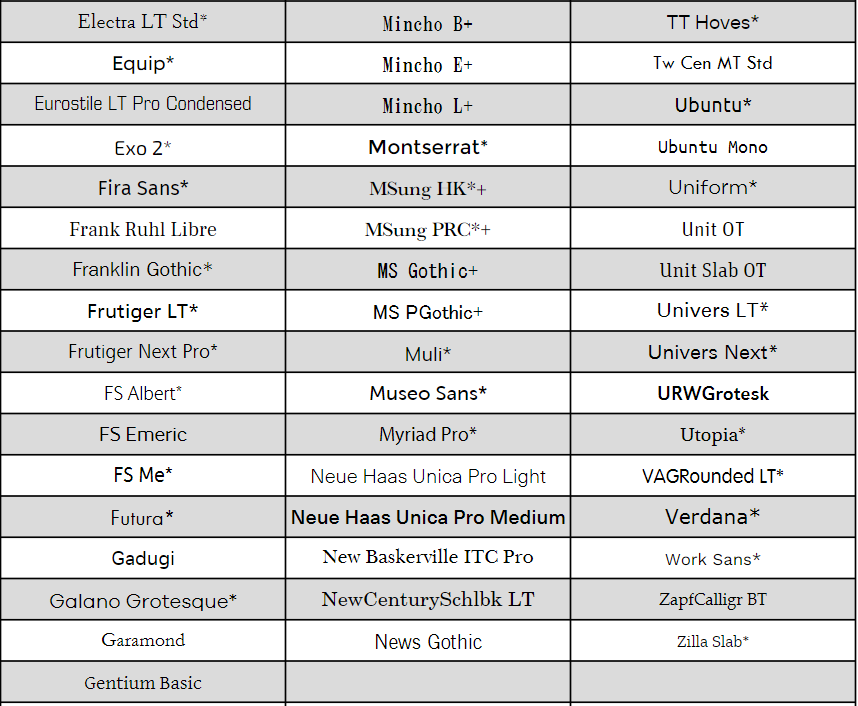 * Font available in multiple weights
+ Font supports Chinese, Japanese, or Korean
Request fonts
If you'd like to add these or other fonts to your account, you can contact Support for more information.