Note: We are automatically archiving and migrating files from Classic Certifications to the new Certifications experience in Processes. Learn more about migration.
View and export the certification responses report
If your process has certification actions, you can view the Certification responses report by clicking on the certification responses icon in the toolbar. This report gives a summary view of the latest responses for all letters in the certification actions. It includes information about the signer's response and explanation to each letter question, whether or not the response was accepted or rejected, and any approver feedback.
You can export this report as a CSV file by clicking Export in the toolbar and selecting Certification responses (.csv).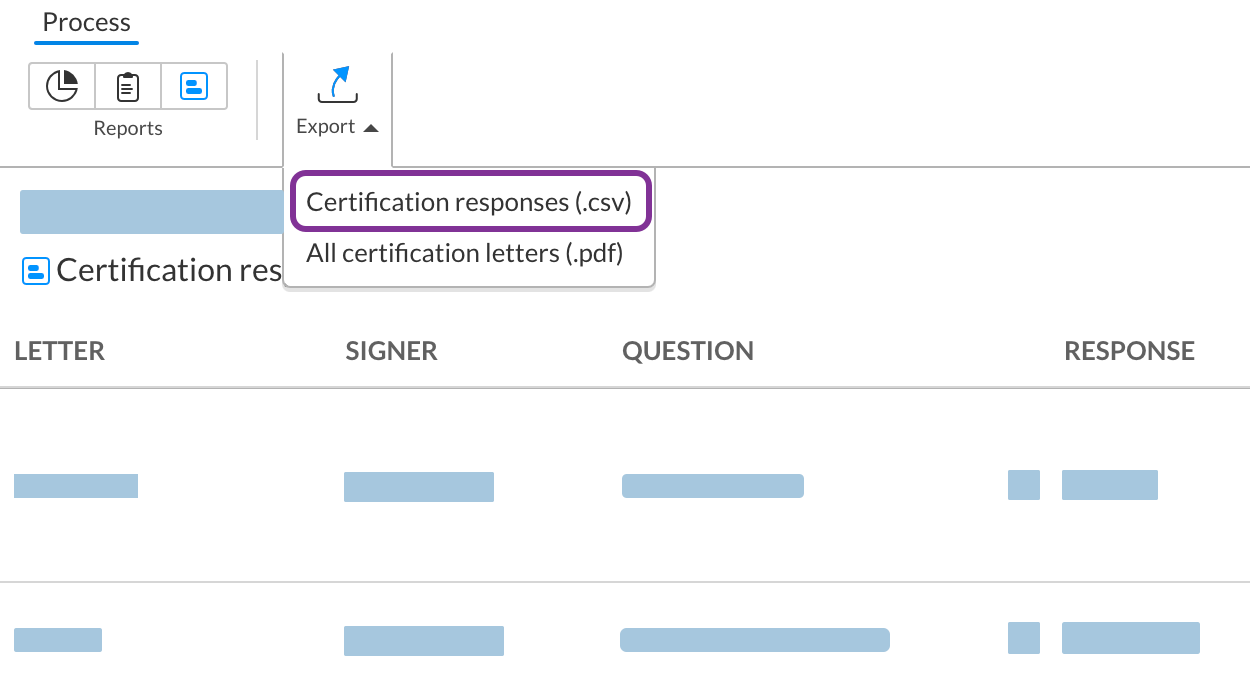 Export all certification letters to PDF
In the letter responses view, you can also export all letters in their current state by clicking Export in the toolbar and selecting All certification letters (.pdf). This PDF file will contain the letter content along with the latest responses, explanations, and approver feedback, but will not include attachments. If you want to include attachments, open and export letters individually instead.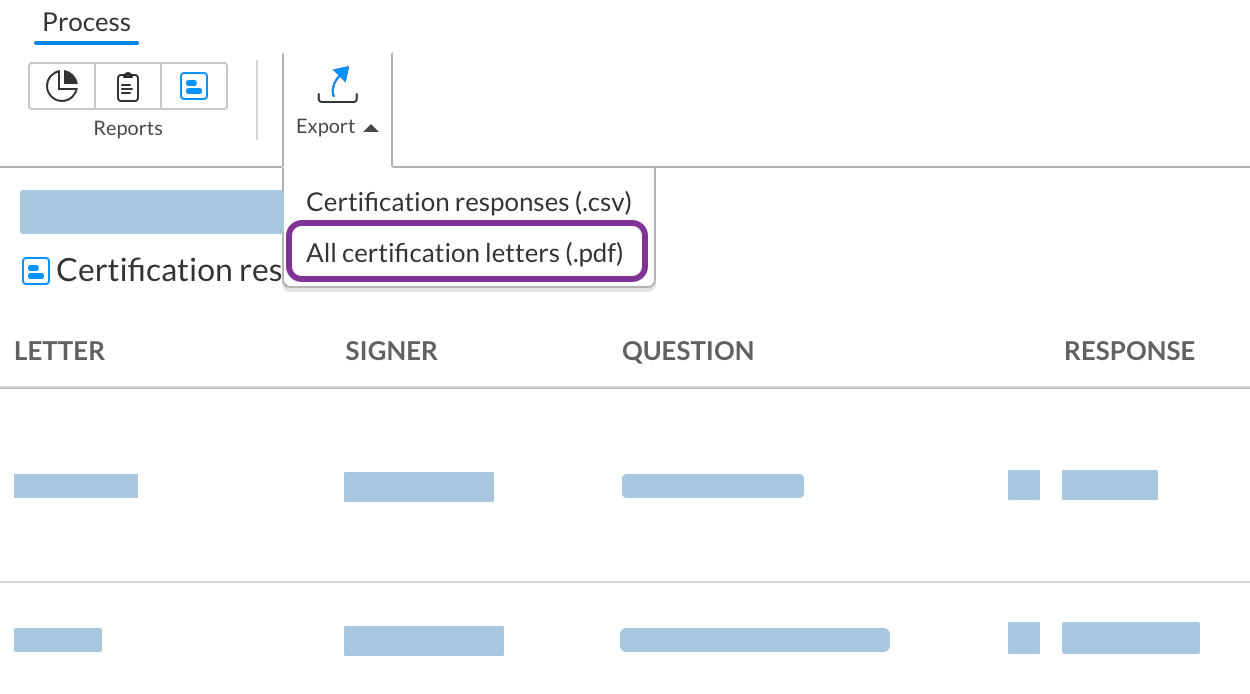 Export a specific letter to PDF
If you want to export a specific letter in its current state, first open the letter:
If you're the process owner, navigate to the process status view and select the action with your desired letter. Then in the Action details panel, click the Go to task icon to open the letter.

If you're a signer or approver, you can open the letter using the link in your email notification for the certification task or by going to your certification task in the Tasks tab in Home.
Then, click Export to PDF in the toolbar to export the letter in its current state.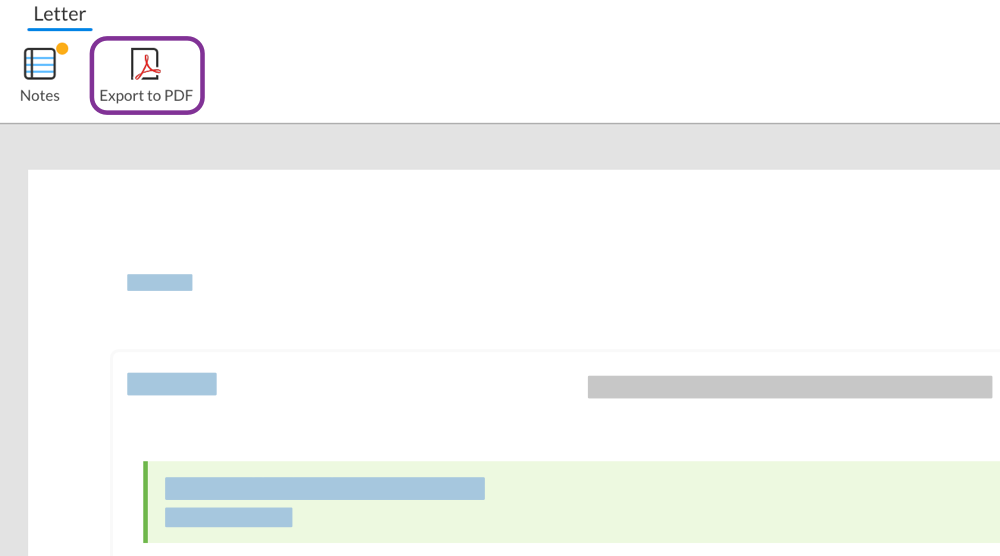 Related articles
View and export process reports