This article is for:
Those with Owner permissions
The activity log provides a list of updates in your automation, including the users that made those updates. Activities are arranged with the most recent actions at the top and the oldest at the bottom.
This log is available for active and disabled automations.
Open the activity log
You can access the activity log from the Automations panel.
Open the

Automations

panel.

Find the automation you want to view and select

View Activity from the drop-down.

The activity log opens in its own window.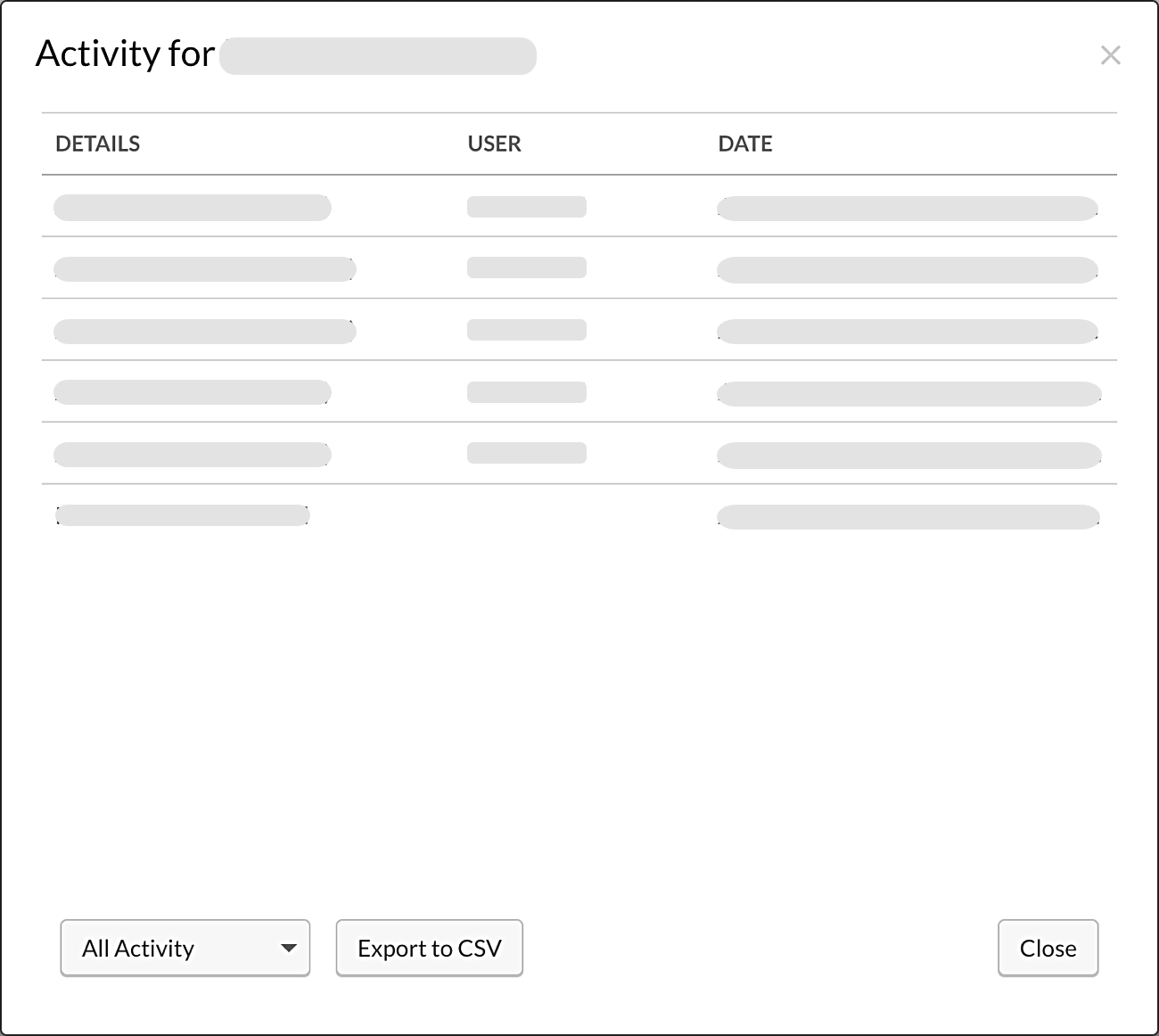 Column descriptions
The activity log has three columns:
Details:

A summary of the activity

User: Who performed the action
Date:

When the action occurred
Filter by activity type
The activity log shows two types of activities:
Admin activities

include creating, enabling, disabling, and editing automations.

Execution activities

track if an automation runs successfully, has any errors, or fails.
To filter the list by type of activity, use the drop down to show only Admin Activity, Execution Activity, or All Activity.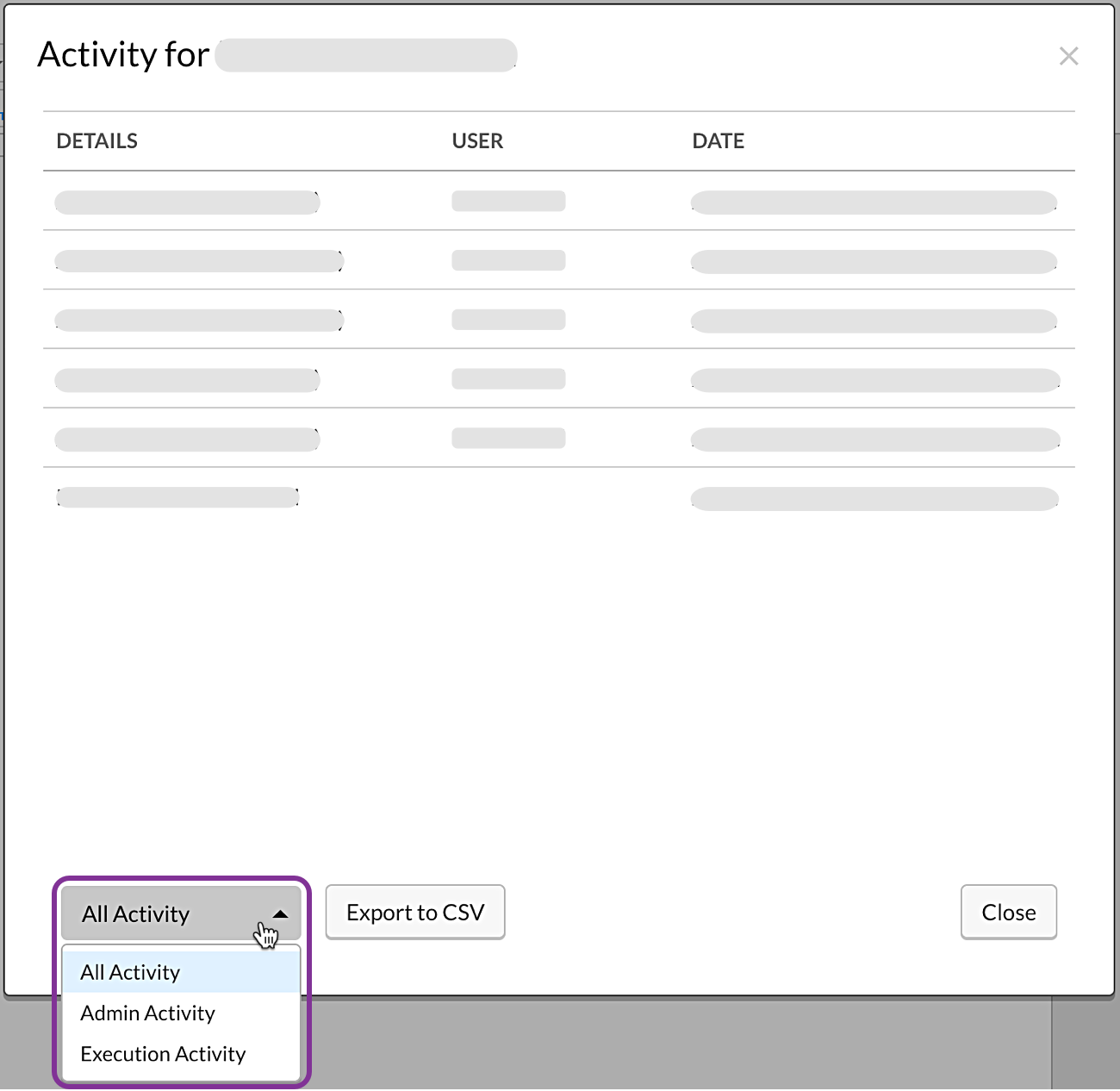 Export activity log
You can export activities to a .csv file if you need to do additional filtering or share activity data.
To export an automation's activity log, click Export to CSV.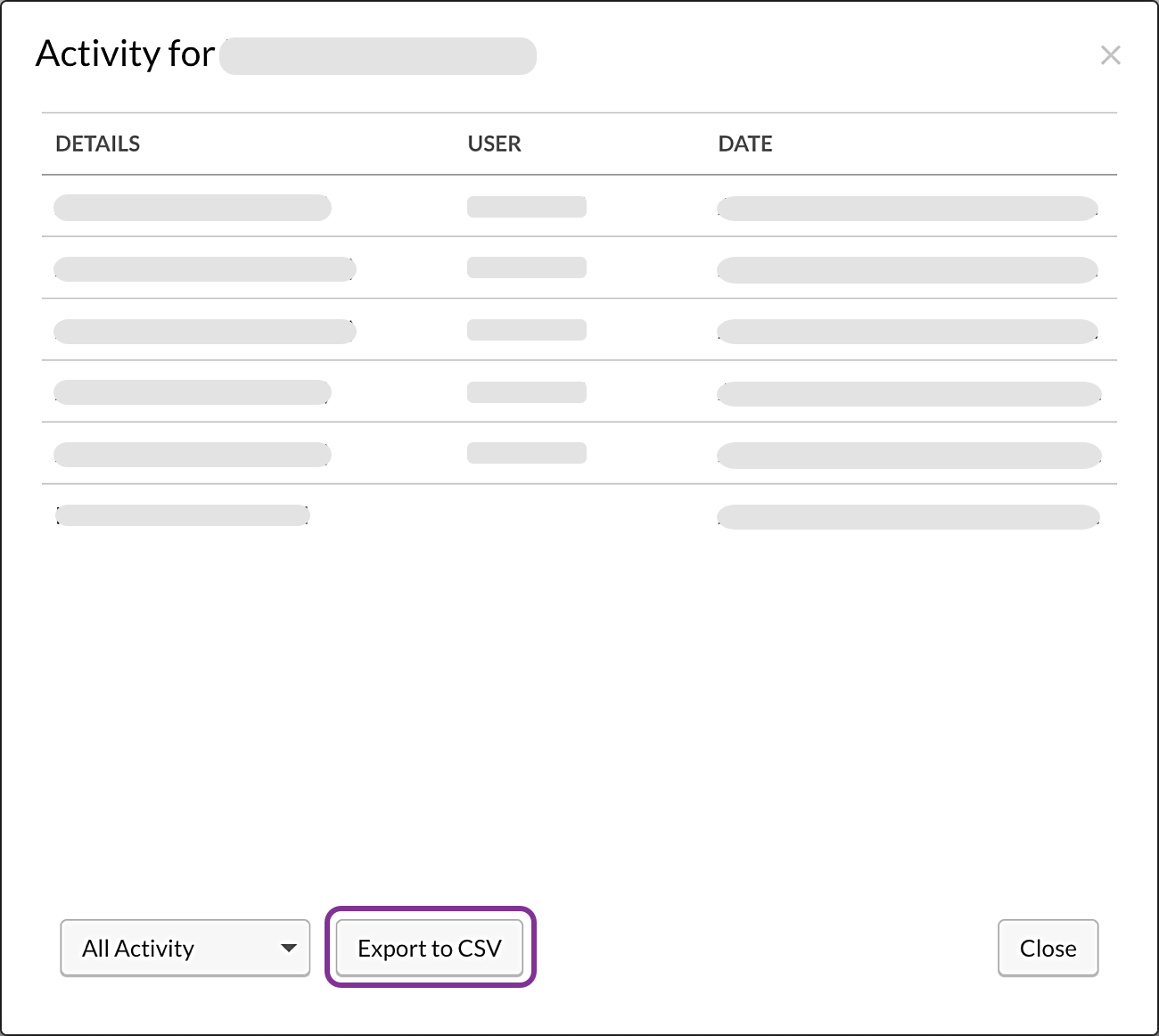 Your download begins automatically.
Related articles