You can add images in your documents to display visual information and graphics.
Insert and resize an image
To insert and edit an image:
1

On the Edit toolbar, open the Insert drop-down to click Image . Select the image you want to add.
2

To change the size of your image, right-click on your image select Image Properties to open the Image Properties panel. In this panel, you can change the width and height of the image in pixel units.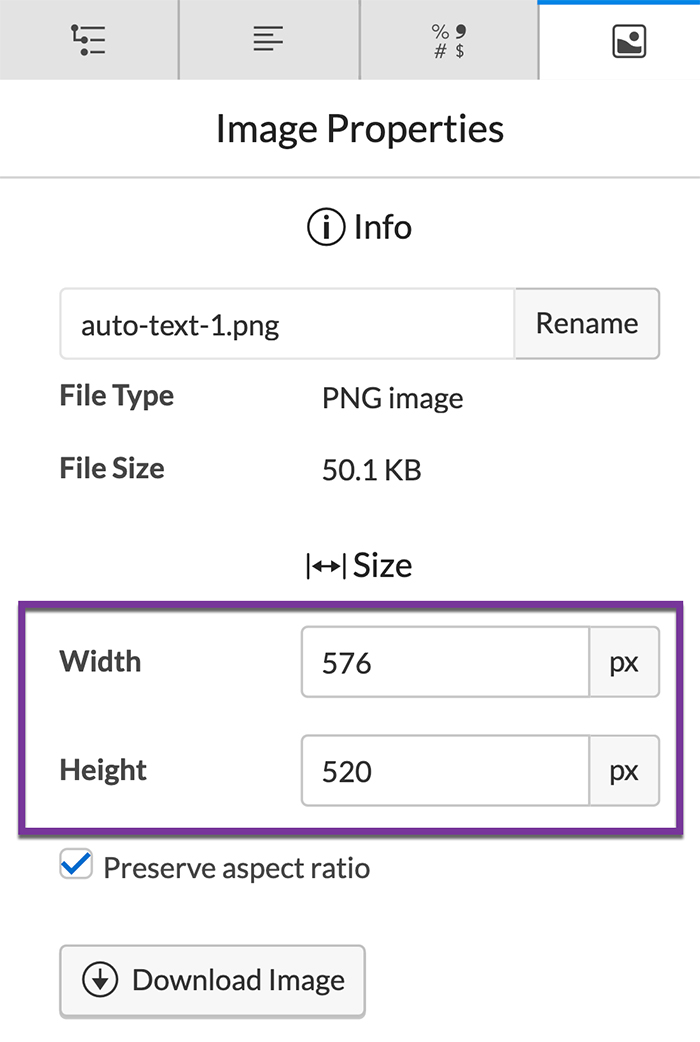 Delete an Image
To delete an image, right-click on your image and select Delete Image .
Reduce Blurry Images
To reduce the chances of having blurry images, we recommend inserting images that are 300 DPI and doesn't not exceed 1632 pixels wide or tall. These will ensure that you're inserting high quality images that will not get scaled down.