Spellcheck helps you find misspelled words in your document—replace words or add them to your organization's dictionary for easy collaboration across documents.
Run spellcheck
You can open the spellcheck window in two ways. From the Review toolbar, click Spellcheck to run spellcheck.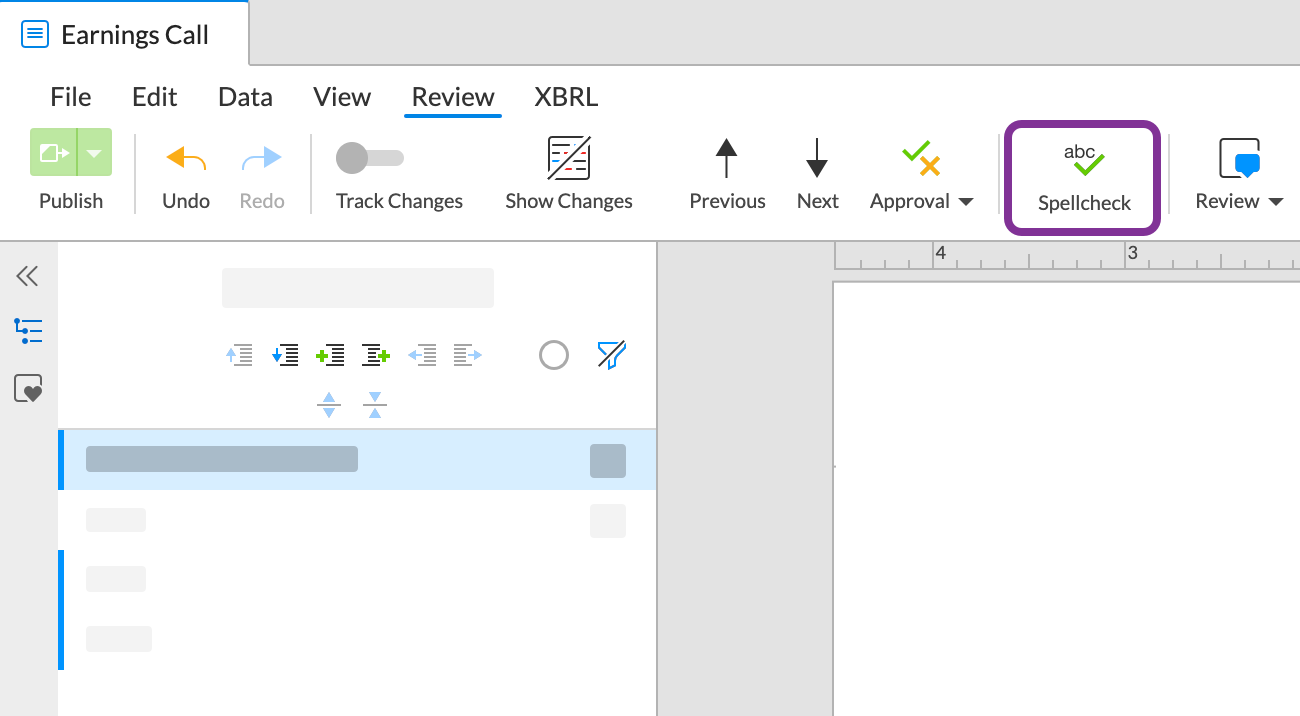 You can also run spellcheck by right-clicking a misspelled word and selecting Run Spellcheck from the menu.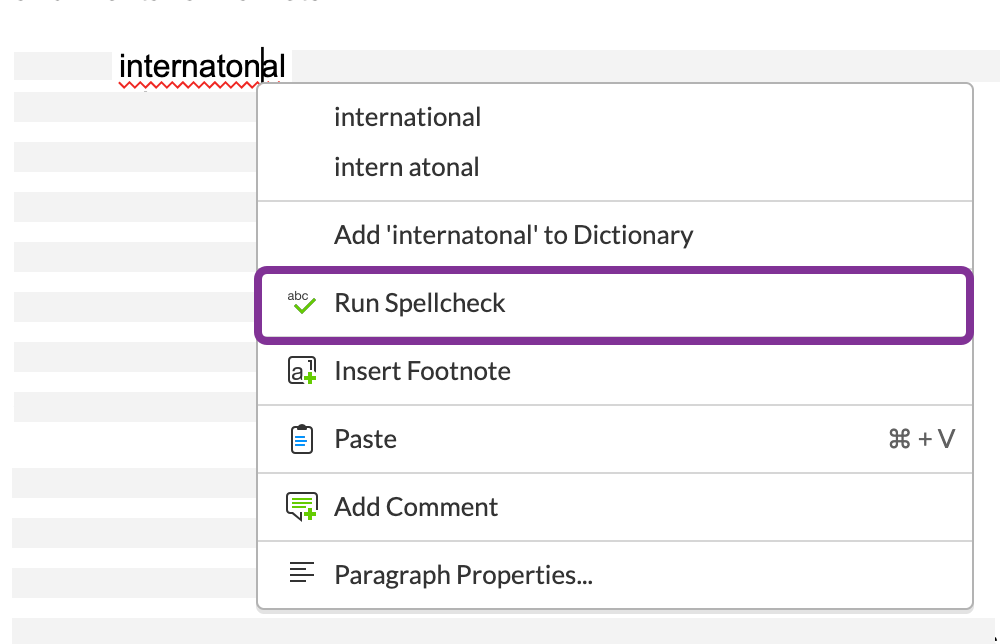 Spellcheck automatically runs for your entire document, starting with the section your cursor is in. You can see how many sections have currently been checked from the Spellcheck window.

Note: Spellcheck only runs in sections you have access to and won't show errors for restricted sections.
Replace or skip misspelled words
After running Spellcheck, the first misspelled word is highlighted in your document. Suggested spellings appear in the top right corner of the editor.


To replace the word with a suggested spelling, click the suggestion. With the Spellcheck window open, you can also use the arrow keys on your keyboard to navigate between suggestions. Press ENTER to select a suggested word.
Navigate between misspelled words using the arrows at the top of the Spellcheck window.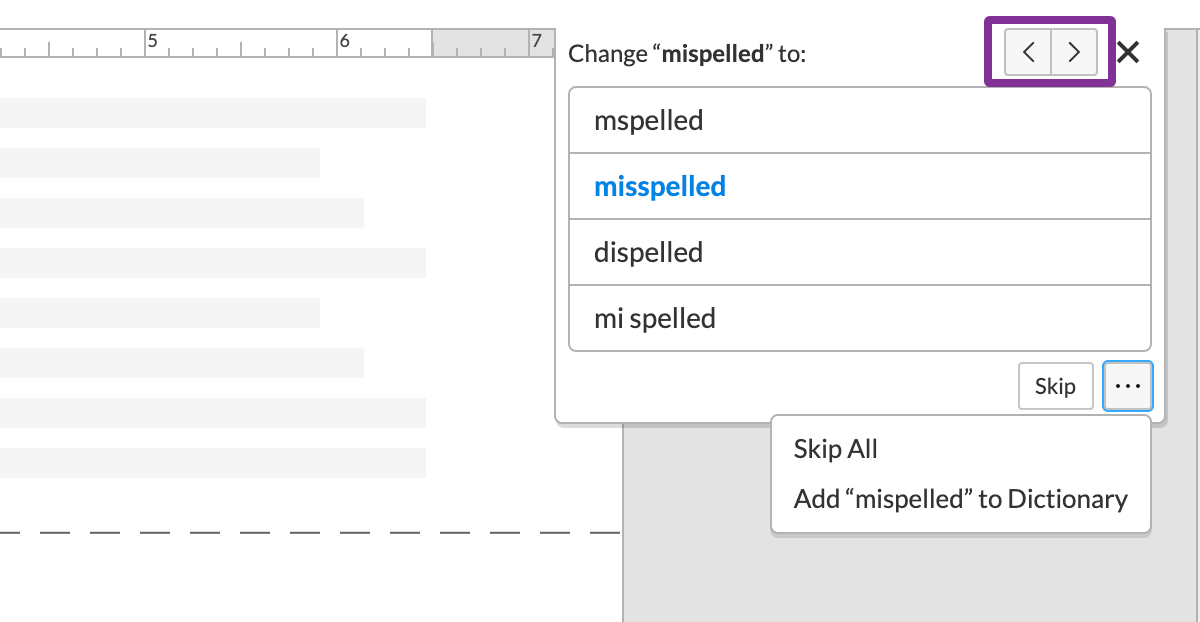 To skip a misspelled word, click Skip. If you'd like to skip all instances of the current word, click the … button and select Skip All. Skipped words continue to be marked with a red underline in your document.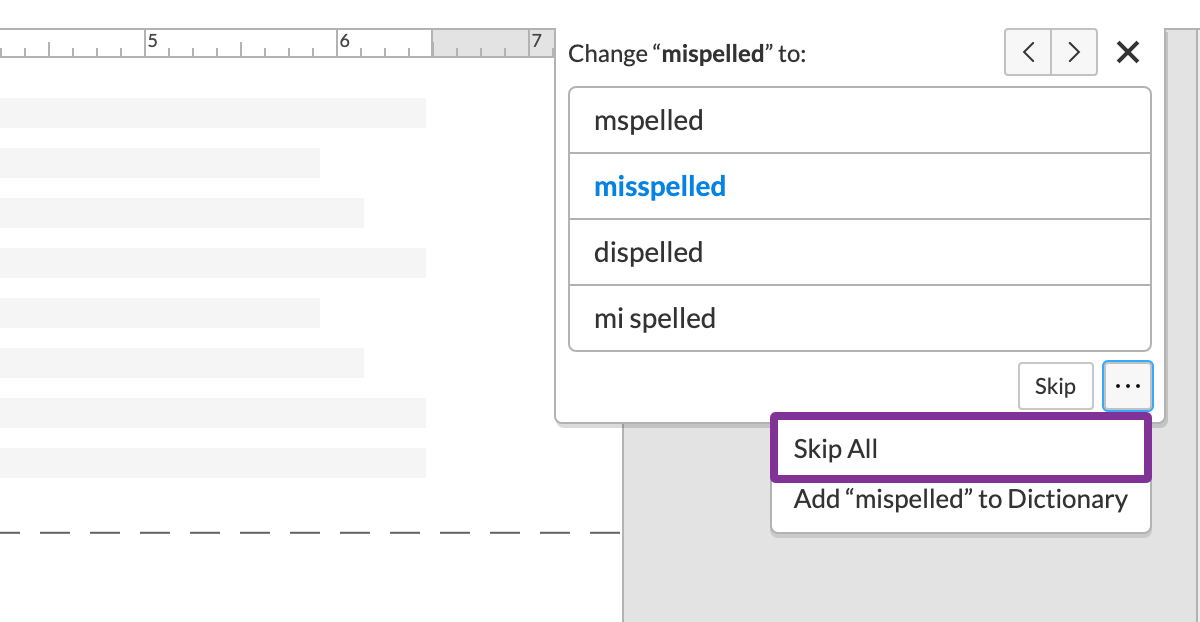 Manage spelling errors
While Spellcheck detects all spelling errors in sections you have access to, some errors may need additional attention to resolve:
Misspelled words in destination links must be corrected at the source.
Words in locked cells must be unlocked before being replaced.
Content from a Connected sheet must be either disconnected or changed at the data source.
Note: Spellcheck does not check formulas in embedded tables. To see formula issues, you can run a Document Health check.
Add words to dictionary
If a word you frequently use is marked as misspelled, like a name or a company, you may want to add it to your dictionary. Adding a word to your dictionary prevents it from being marked as misspelled across your organization's workspaces.
To add a word to your organization's dictionary:
Right-click the word and select Run Spellcheck.
Click the ... button in the Spellcheck window to view additional options.
Select Add to Dictionary.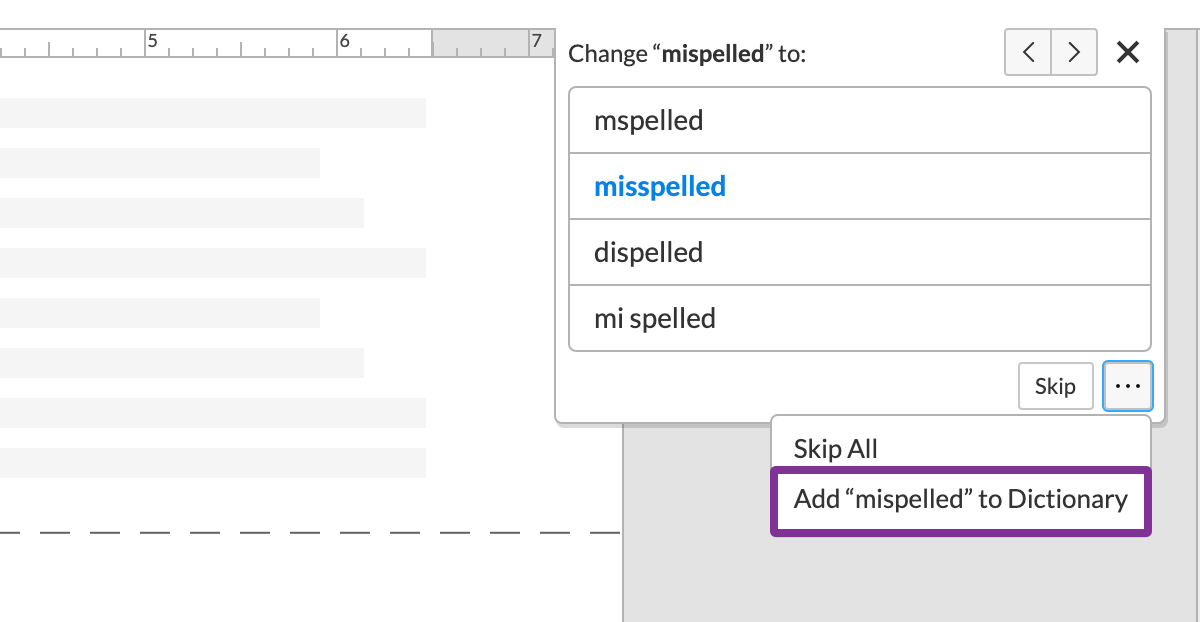 Note: If you need to remove a word from your organization's dictionary, contact Workiva Support.