You can personalize your profile and preferences through My Profile.
View my profile
You can access your profile from the bottom left corner by clicking on your name, then selecting My Profile. Your profile has three areas:
Profile contains basic information, such as name, email, and profile photo.
Preferences contains options for time zone and country.
Security contains sign in activity and the option to reset your password.
Upload a profile picture
From the profile tab, you can add a profile picture. Adding profile picture can help you collaborate with your team, such as using comments and tasks. It's optional, and images are kept in the in the US or EU.
To add a profile picture:
Click Upload Image under your initials.

Select the image you want to upload from your computer. Click Open.

Review your image and click Save.

Note: Based on your organization's settings, some profile details may be managed by your organization.
View preferences
You can select your time zone under the preferences tab. Your country is pre-selected. To update your timezone, Click Time Zone. You can search for your time zone or scroll down to find your time zone. Click the Save Changes button when you have selected your time zone.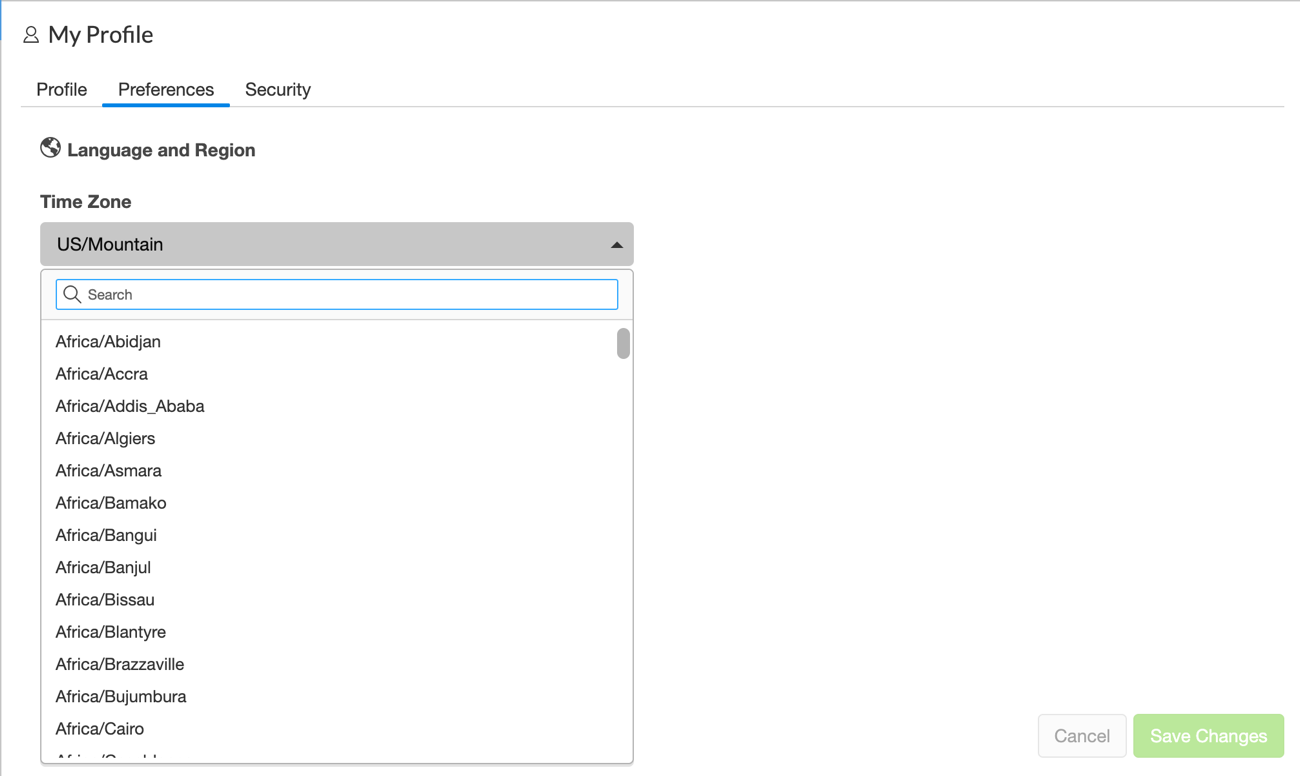 Reset password
Under the security tab, you can reset your password.
To reset your password:
From My Profile, go to the Security tab.
Under security, click on the Reset Password button.
On the dialog, click on the Reset Password.

You'll then receive an email that allows you to create a new password. The email expires after 5 hours.
If you can't sign in, you can still reset your password from the sign in page. Click Trouble signing in, then enter your username and click Send Email.