If your filing contains PDF documents, you'll need to convert them to EDGAR htm files before filing in order to avoid errors.
Note: If your PDF is intended as a courtesy copy only and labeled the same as your primary document, it may not need to be EDGARized.
EDGARize a PDF
To EDGARize a PDF for a filing:
Open the filing you want to add your PDFs to and go to the Collect step.
Click Upload to add a PDF from your computer. If your PDF has already been uploaded to Workiva, you can click Add to browse files and then select it.

After you add or upload your PDF, select the "File this PDF as an exhibit" option in the dialog and click Add.

Use the generate as drop-down menu to select EDGAR PDF. If there are multiple files to EDGARize, repeat this step for each PDF.

Click Generate Files to create the edgarized PDF.

After EDGARizing
After you EDGARize a PDF, you'll see a number below the PDF name with a count of the generated files. You can view the list of generated files by clicking the PDF to expand the detailed information.
From this view, you can highlight a file and open the action menu to copy the file name for the PDF, if you need to create a hyperlink in your exhibit index. To learn how to hyperlink your exhibit, see Hyperlinking the Exhibit Index.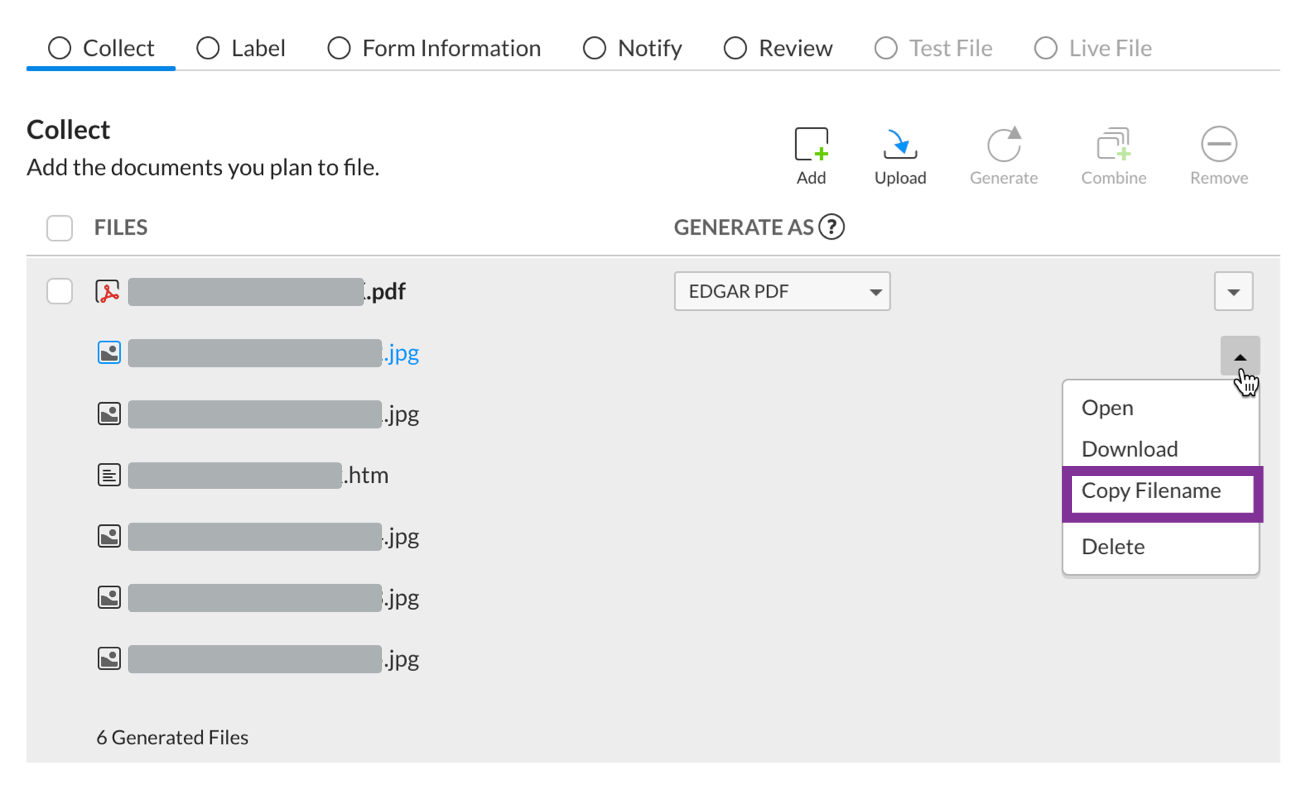 After creating EDGAR files for any PDFs in your filing, you should exclude the original PDFs by clicking Exclude PDF in the drop-down next to the original PDF. You can then file with the .htm and .jpg files created from your PDFs.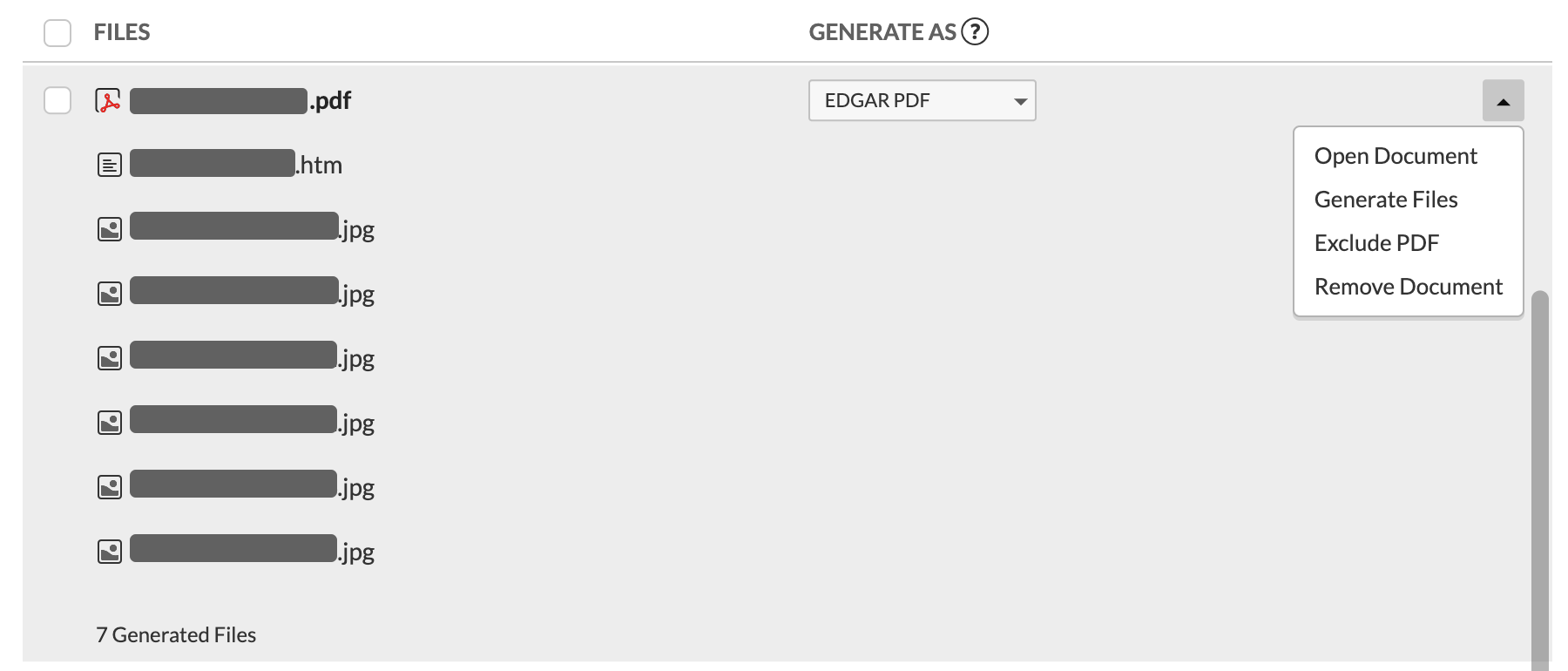 If you need to save a copy of your filing documents to your computer, you can click the drop-down to the right of the selected filing and choose Download Filing Documents.