You can edit, remove, or move existing source links. If a source link is removed, it breaks the link between the destination links. When this happens, you can create a new source link with a destination link.
Edit Source Links in text
You can edit source links by changing text or formatting, such as bold or italics. After editing a source link, push the change to all of your destination links by publishing the change.
You can find the publish icon in the toolbar above your document.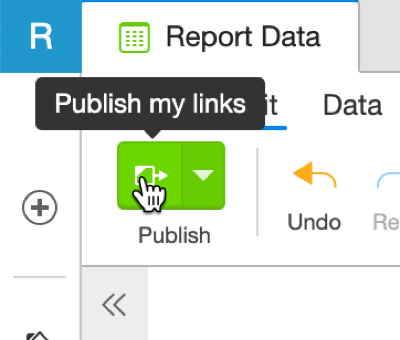 Remove Source Links in text
To remove a text source link, right-click a text link and click Remove Links.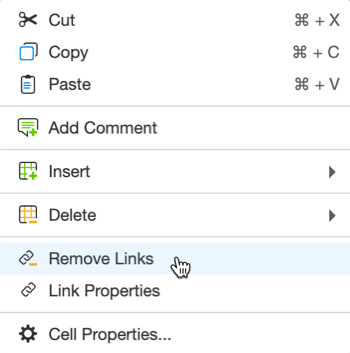 Note: Removing a source link creates broken links at remaining destination links for this source.
Broken links
Broken links occur when a source link is removed. This creates a broken link between the source and the destination links.
You can turn a broken destination link into a new source link. To turn a destination link into a source link:
Right-click on the broken destination link.
Select Make Source Link .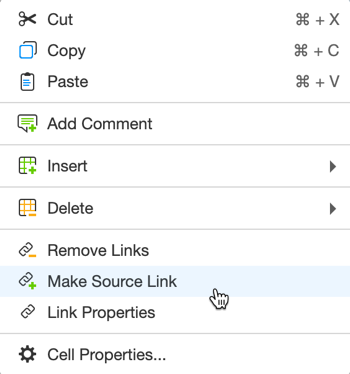 Move Source Links
Source links can also be moved in tables and text. To move a source link:
Cut the source link using the function CTRL or ⌘ +X.
When moving a source link in text you will need to confirm the deletion.

Paste the source link into a new location using the CTRL or ⌘ +V function.
Publish the link to re-link the source to the destination.