Using footnotes allows you to reference information outside of your main document text by adding content to the bottom of the page. Footnotes are numbered sequentially, and any time you add or remove a footnote, these numbers update automatically.
You can add footnotes to body text or individual cells in embedded tables.
Add footnotes to text
To add footnotes in text, right-click in your document and select Insert Footnote from the menu. You can also click Insert from the Edit toolbar and select Footnote .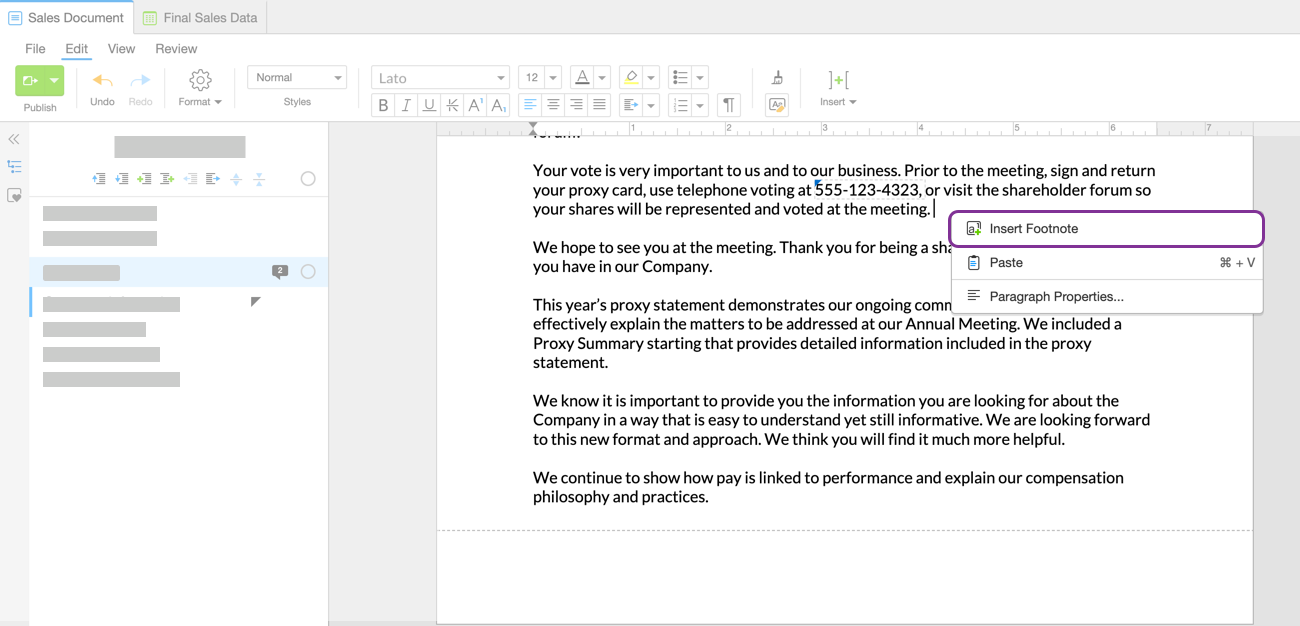 A superscript automatically appears with a corresponding annotation at the bottom of your page. Type your information next to the number to finalize your footnote.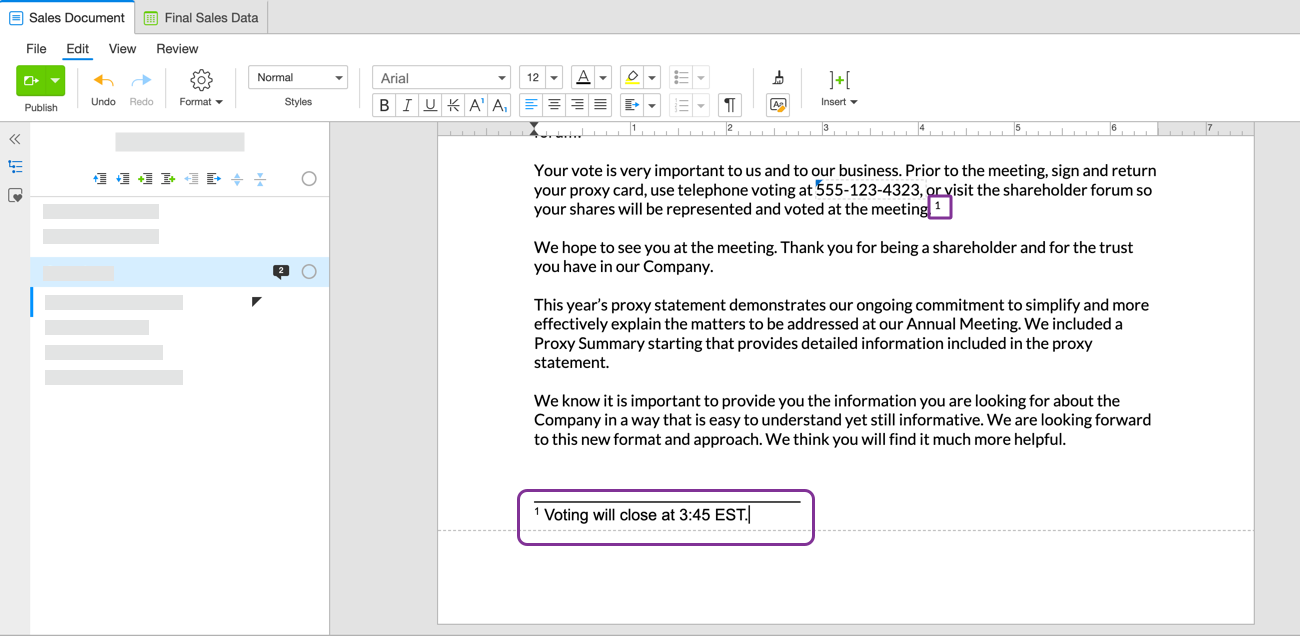 You can add any text formatting to your annotation including changing the font, color, or weight.
Note: Footnote annotations cannot include XBRL tags.
Add footnotes in tables
You can also add footnotes to individual cells. To add a footnote to a cell, right-click the cell and select Insert Footnote from the menu.
Additionally, you can add a footnote from the Edit toolbar by selecting Modify , Insert and clicking Footnote .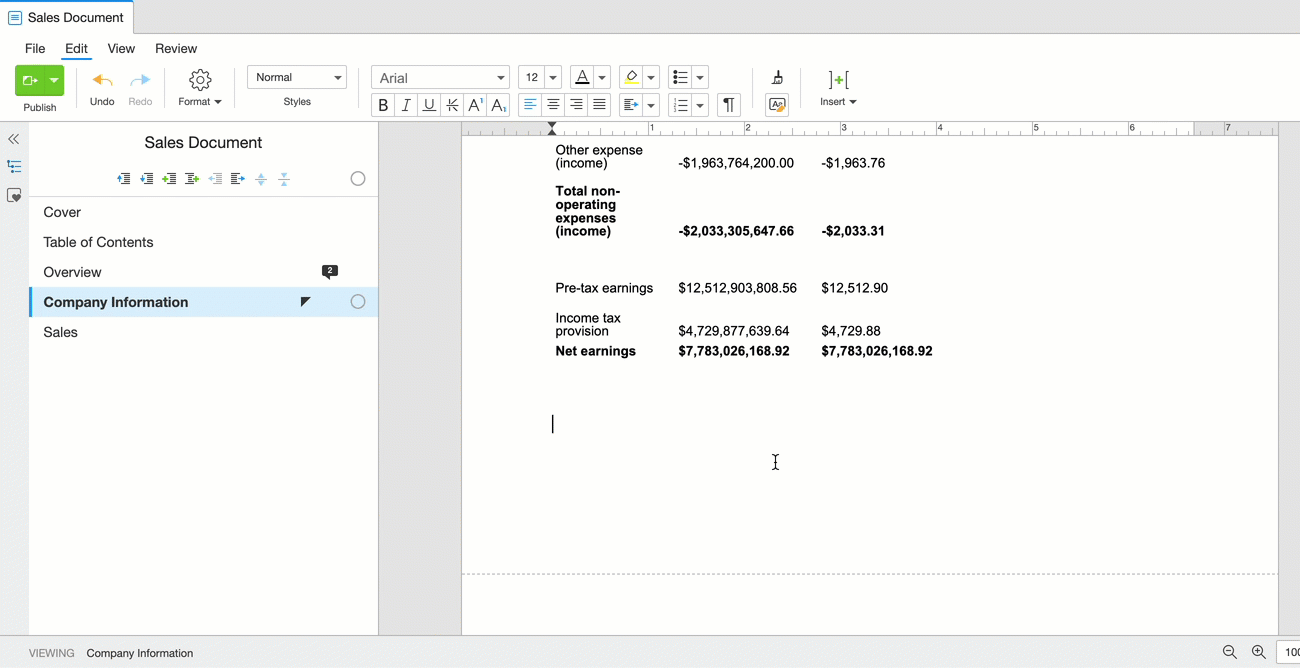 Note: Footnote superscripts temporarily disappear when you edit the content of a cell. The number reappears after clicking out of the cell.
Restart footnote numbering
If you'd like a section to have its own sequentially numbered footnotes, you can restart footnote numbering.
To restart footnote numbering in your current section:
Click the Properties icon to open the Section Properties panel.
Under Preferences , select Restart footnote numbering.
This automatically resets the first footnote in your section to 1.