You can use labels to provide information at a glance, such as the current status of a comment or a section's priority level. Labels allow you to create custom labels to apply in the document outline and to your file's comments.
Enable outline labels
To use labels in the outline, first you'll need to enable them. Comment labels are enabled by default.
Note: Only Document Owners can enable outline labels.
To enable outline labels:
Click the Manage Outline Labels icon on the right side of the document outline.
Click Enable Outline Labels. This automatically adds the default label set.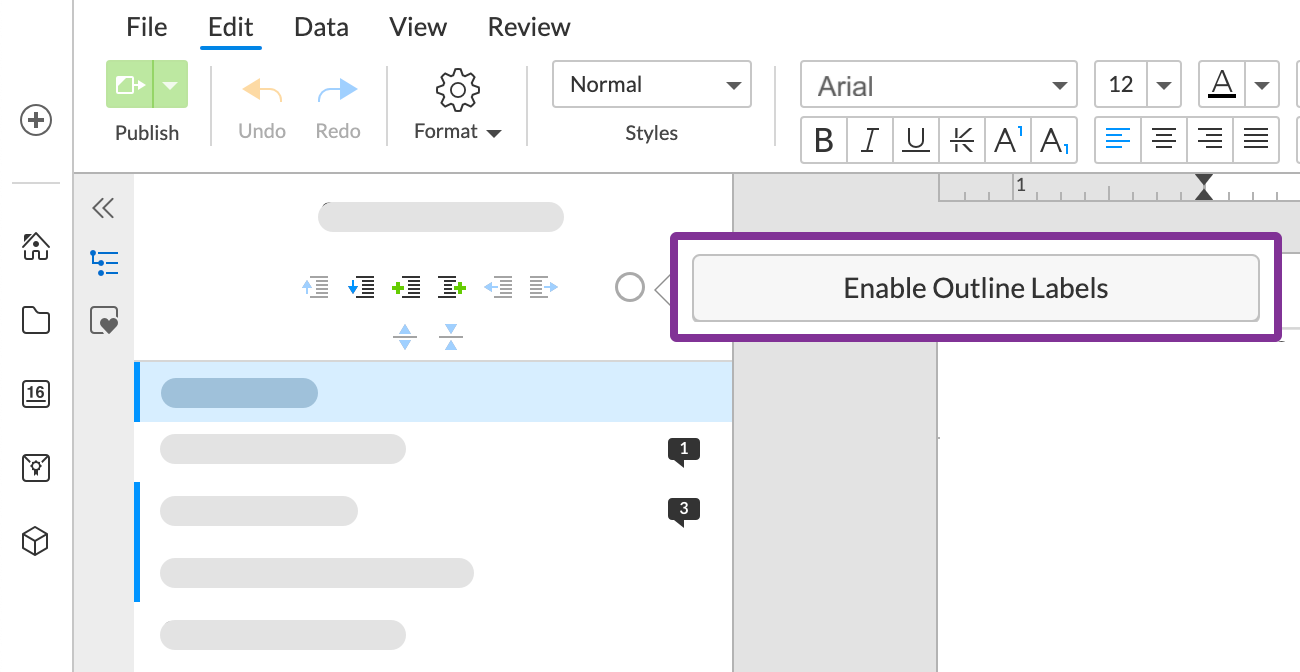 Add labels
Once you enable labels, you can view them by clicking on the Manage Labels icon. Four default labels are added automatically: Not Started, In Progress, Waiting, and Final. Learn more about customizing your document's labels.
To add a label to a section:
Click the Add Label icon next to a section name in the document outline.
Select a label from the list to apply to the selected section.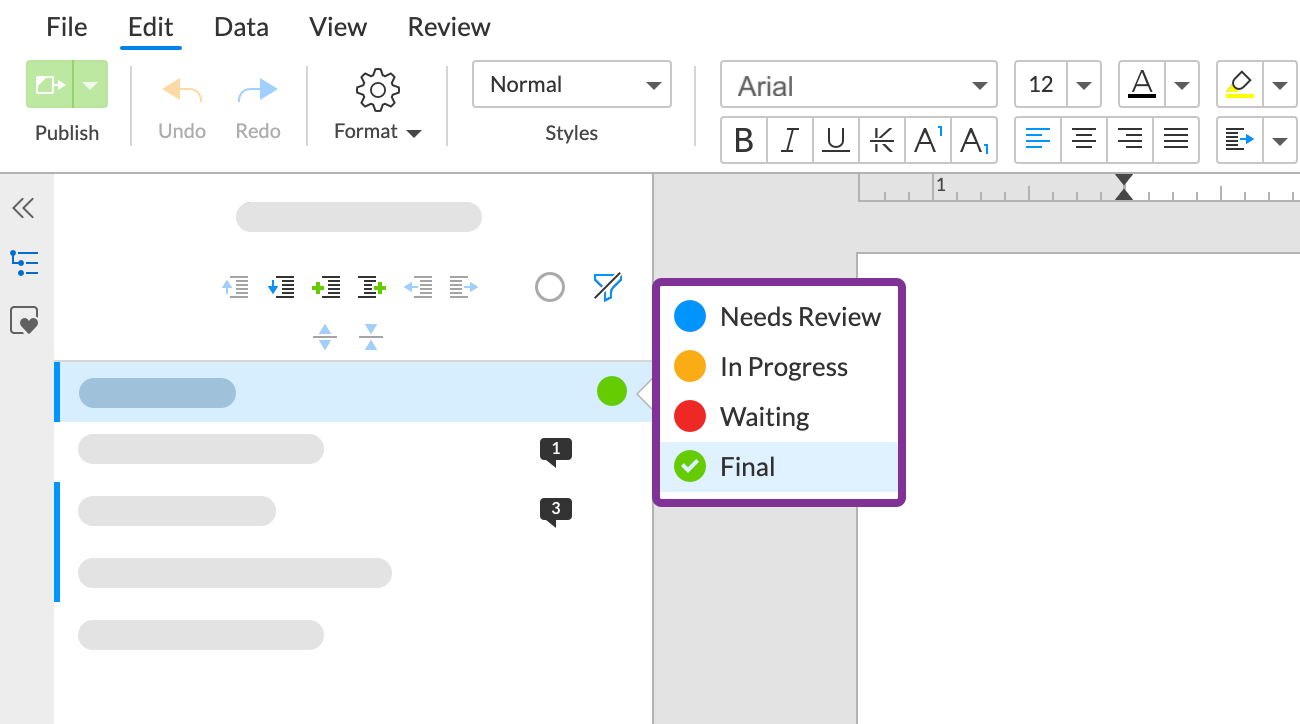 If you need to remove a label from a section, click the selected label again.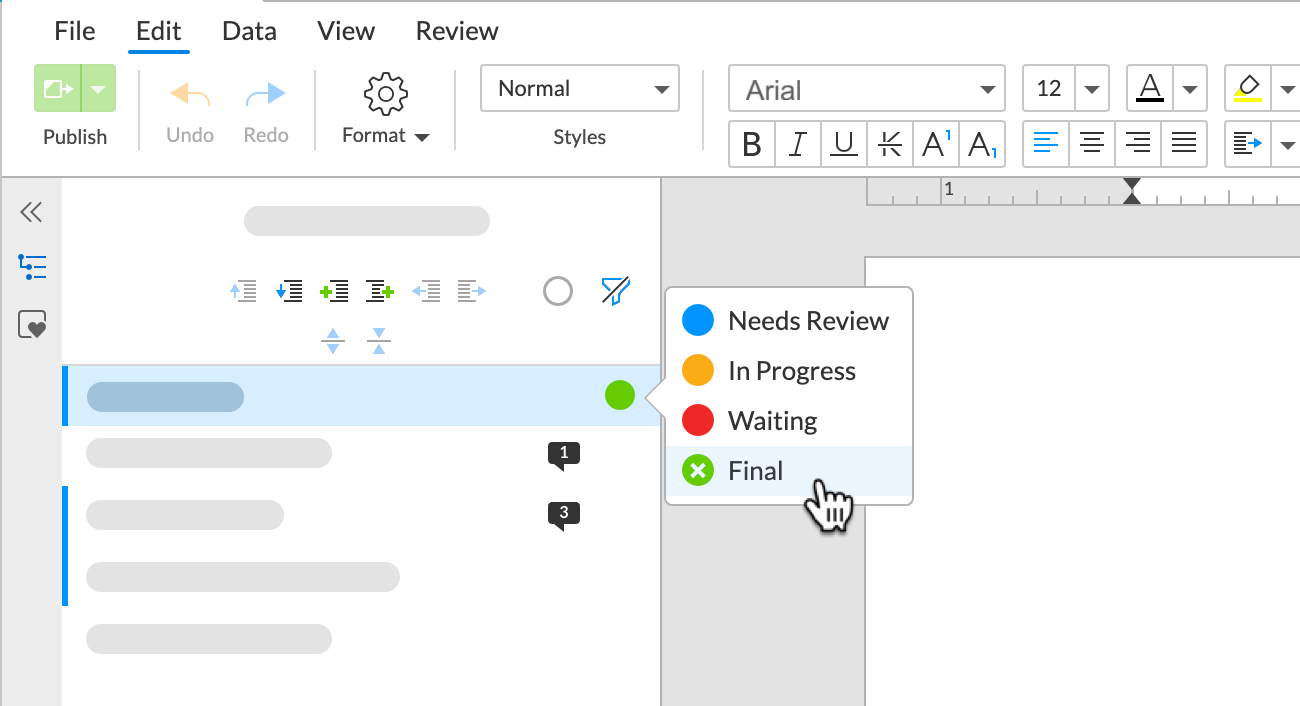 Disable outline labels
To disable outline labels:
Click the Manage Outline Labels icon in the outline panel.
Select More Options.
Click Disable Labels.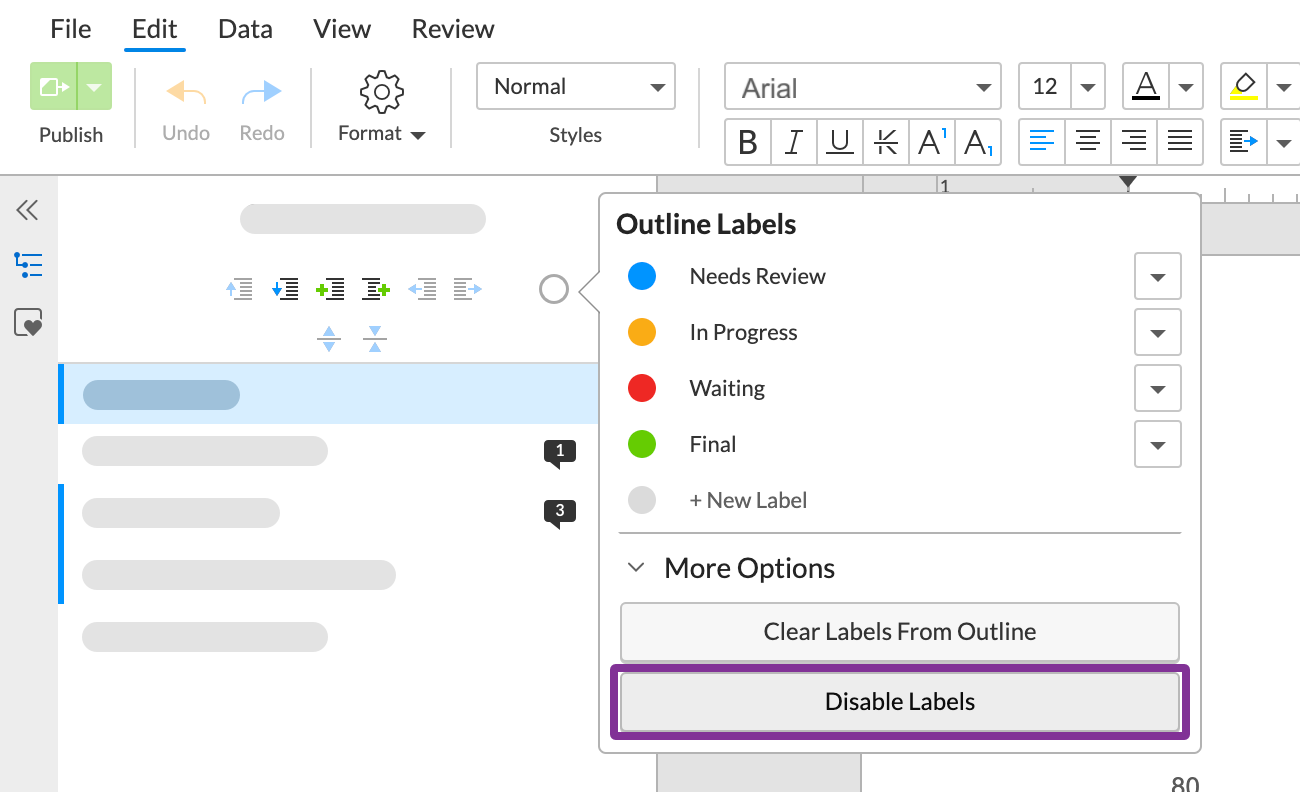 This does not remove applied labels or delete created labels. You can continue to use the same labels by reactivating outline labels.