Before rolling forward
When rolling forward your 8k filings, you will need to update the date range for every cover page and DEI tag to match the Date of Report on your Cover Page, as well as the Period of Report in your filing steps. Rather than change each individual date, you can use the bulk date roll forward process to update multiple usages at once.
For this process, you'll need to know the Date of Report for your current and upcoming filing. You can review the Date of Report in the current Project by clicking on one of the green XBRL tags and noting the XBRL date applied.
Roll forward XBRL dates
When you are ready to roll forward your dates, open your document and follow these steps.
1

With XBRL enabled, click Attributes in the XBRL toolbar and choose Dates.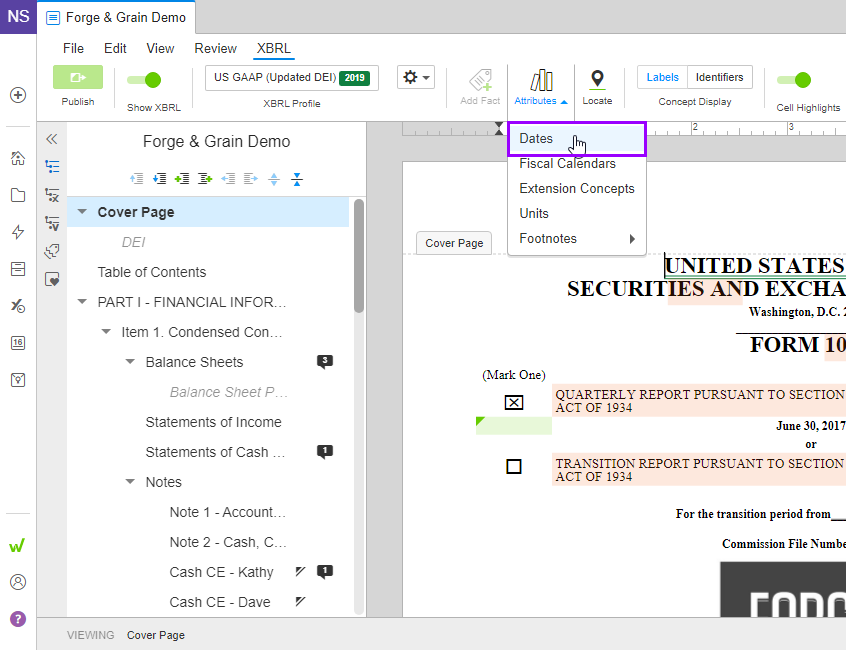 2

Click Special at the top of the XBRL Dates window to view special dates.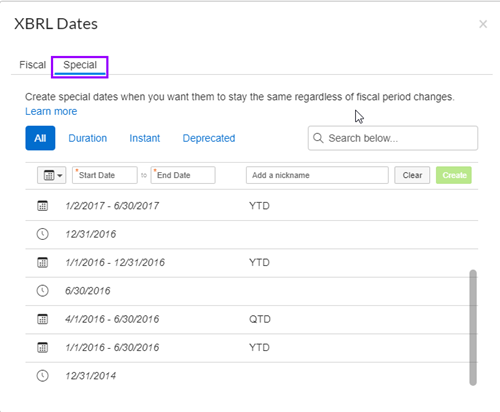 3

Find the single day duration period you need to update and, in the dropdown next to that date, click Edit.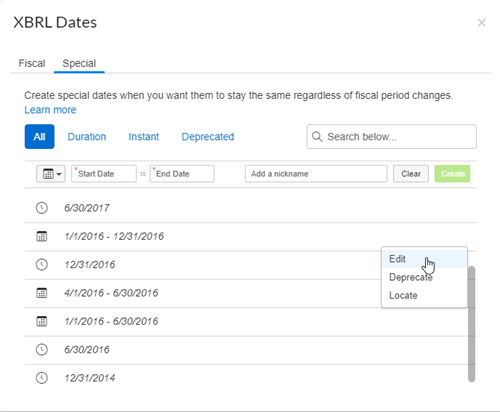 4

Update the duration, start date, end date, and nickname for this date then click Save. This will update usages of this date to the newly-updated date.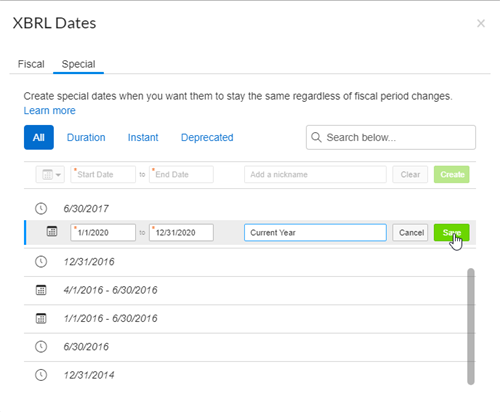 To confirm your dates are consistent, you can set the Review Facts as... option to Dates on the XBRL toolbar. You should see the new date appear on all concepts.
What's Next