Charts are backed by a table of data. The chart itself is a visual representation of the data. When you change the values in the data table, the chart automatically updates. Learn how to access chart data, view a chart and data table side by side, and reorder the display of data.
Access chart data
To view the data set for the table, click the Data icon in the Edit toolbar.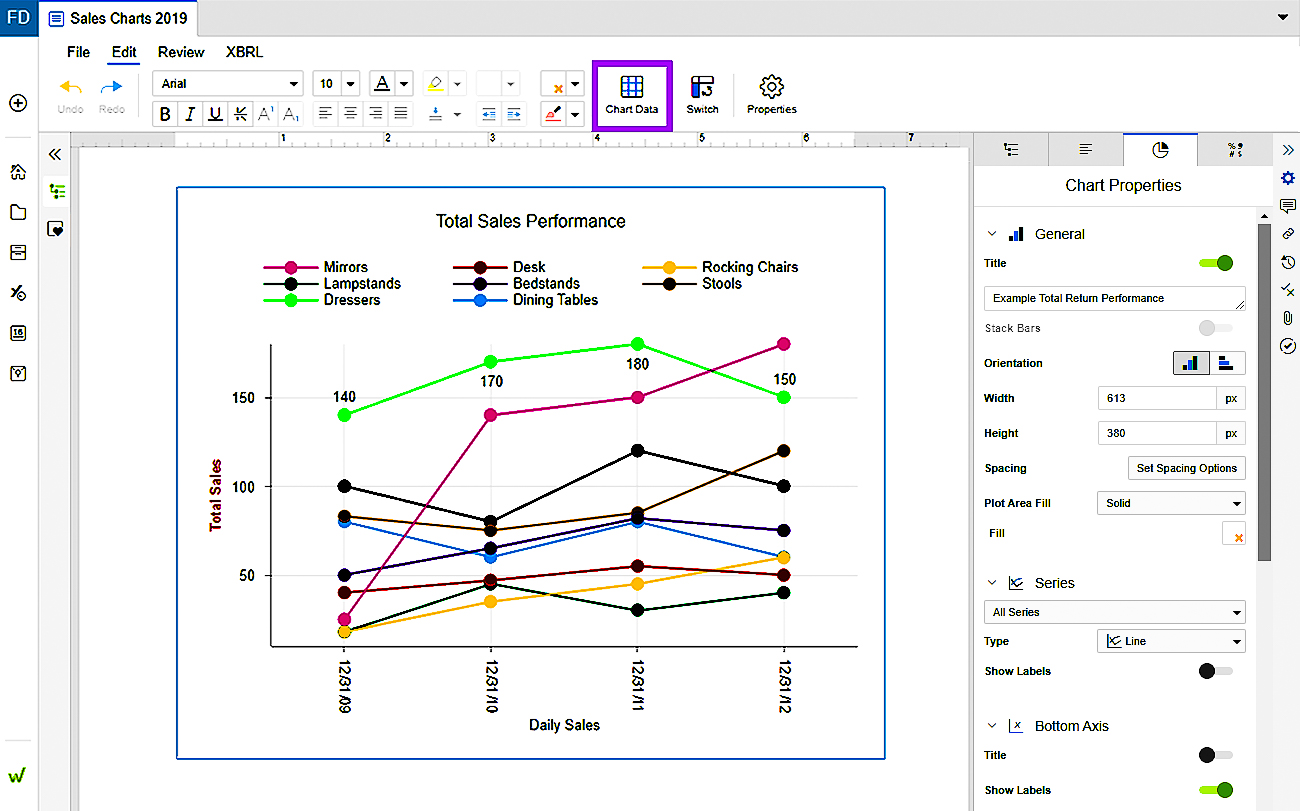 A new tab opens with all of your chart data in a table. You can modify the data, create formulas, add additional data, or format as desired.
Side by side view
To see your chart and data in a side by side view:
1

Select the chart.

2

Click on the Data icon.

3

Click and drag the chart data tab to the right or right-click and choose Create Split View.

4

Drop the data tab into the blue outline that appears.
When the chart and the data table are viewed side by side, the appropriate toolbar and panels will appear for the one which is selected.
To return to a single view:
1

Click and drag one of the tabs back to the left.

2

Release when the blue line appears.
Data display in a chart
The series for a chart are in Column A and create the X axis. Inserting a row will create a new series. Categories are in Row 1 and create the Y axis. Inserting a column will create a new category.
The order of data in the table determines the order of the data in your chart. The first column of data in the table creates the data points on the left in the chart.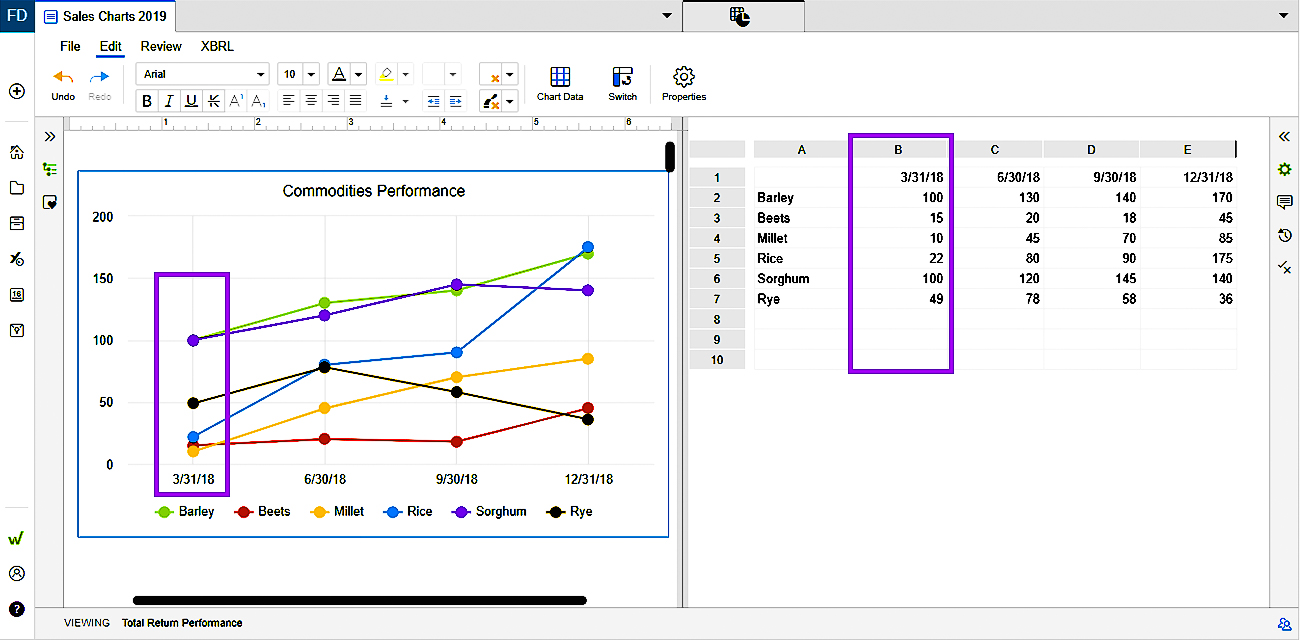 The top row of data creates a line at the back of your chart. The data in the bottom row creates a line forward of other lines.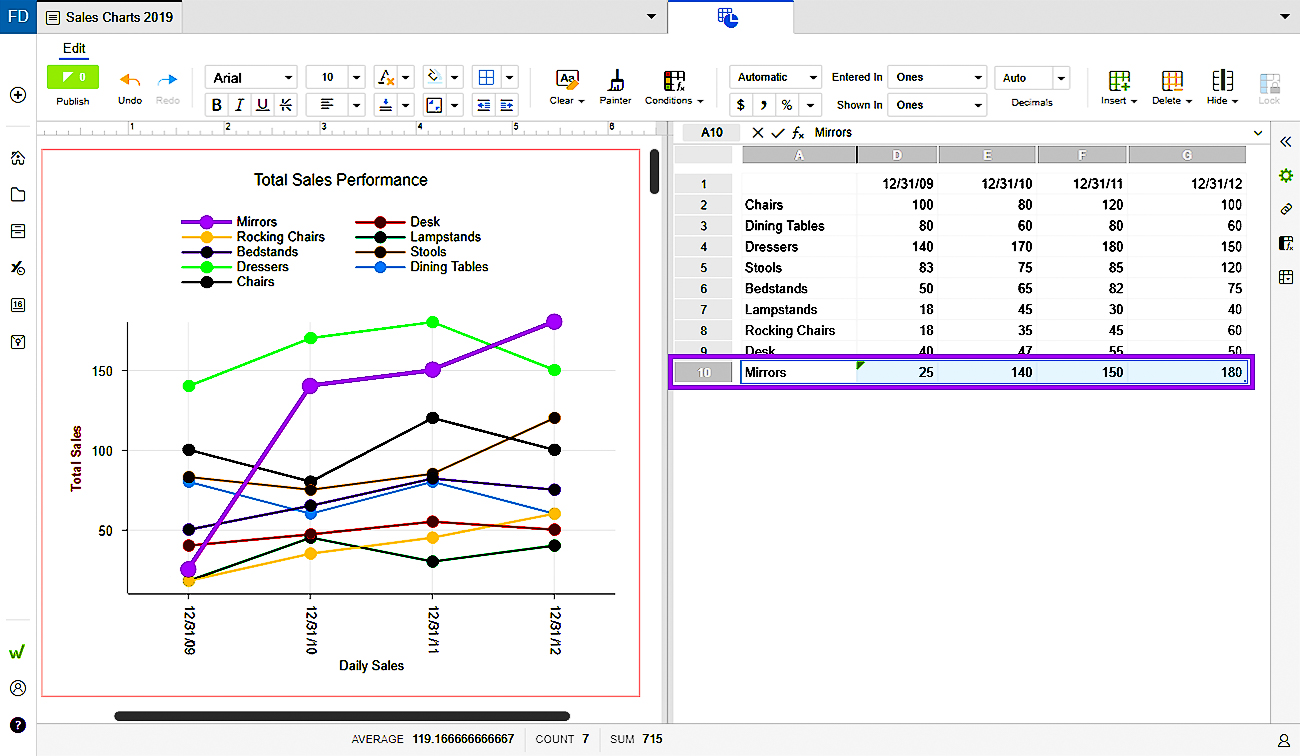 For bar charts, the first column of data will appear as the left-most column while the last column of data will appear as the right-most.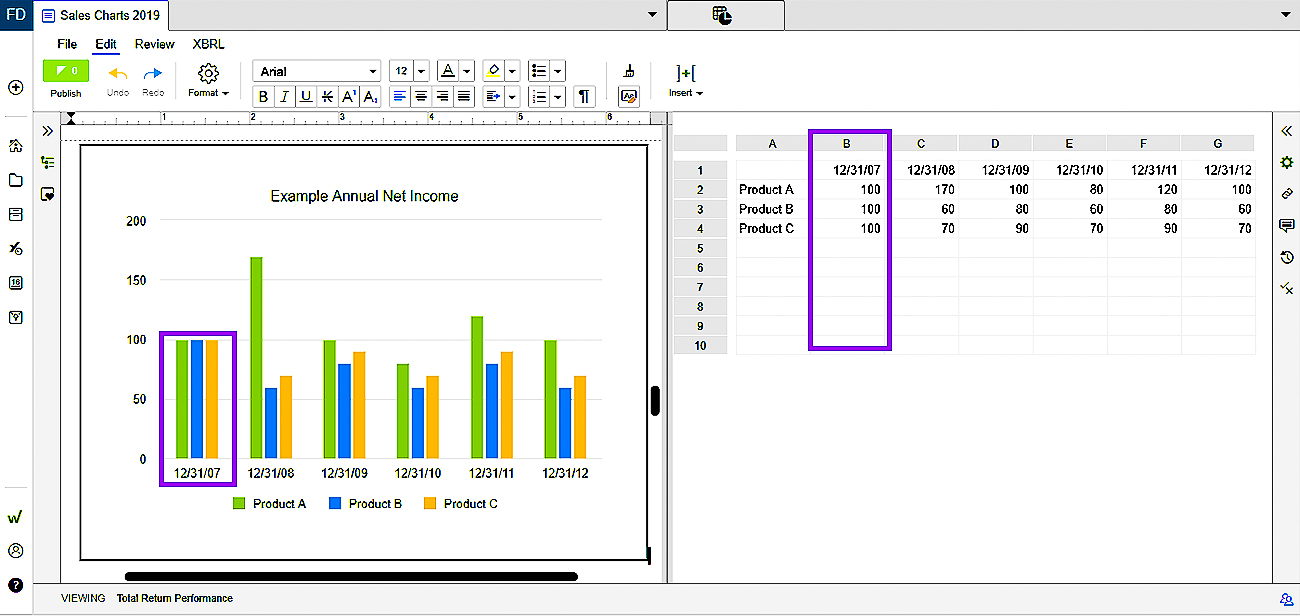 Likewise, the top row in a stacked bar chart depicts the data in the top row of the data table. The bottom slice in the stack is the bottom row in the data table.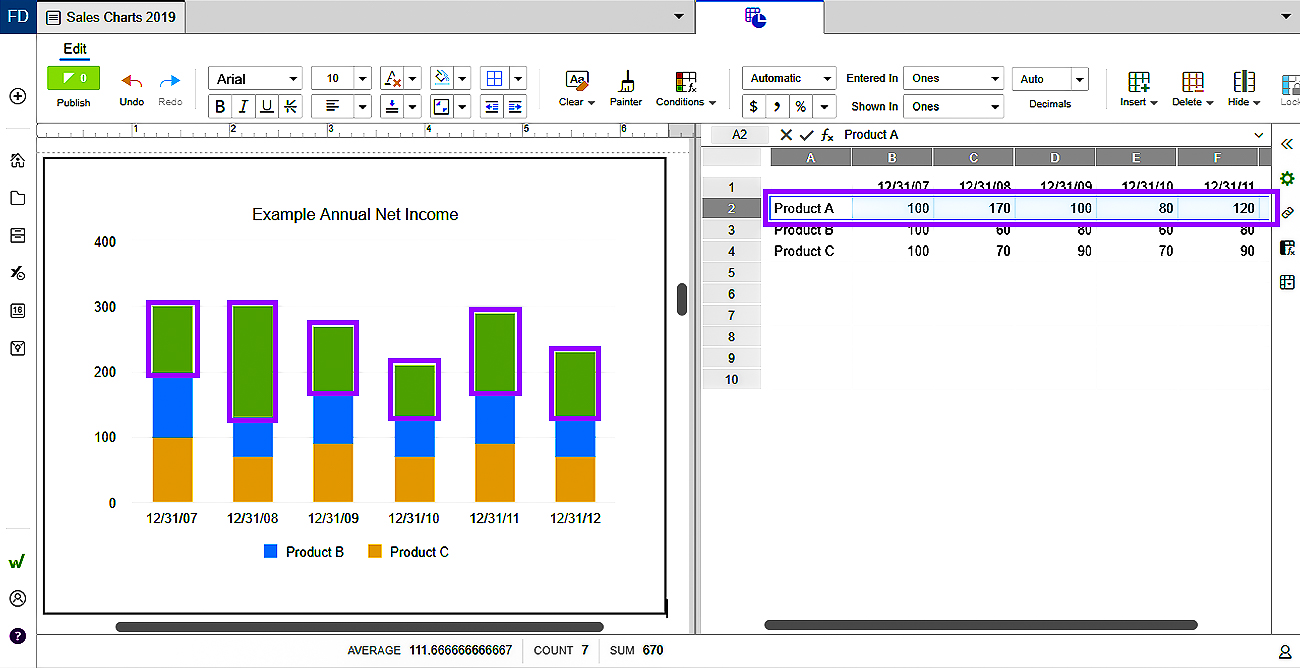 In a pie chart, the first row equates to the first slice to the right of the top of the pie chart. The rest of the rows correlate to the slices in the chart in a clockwise format.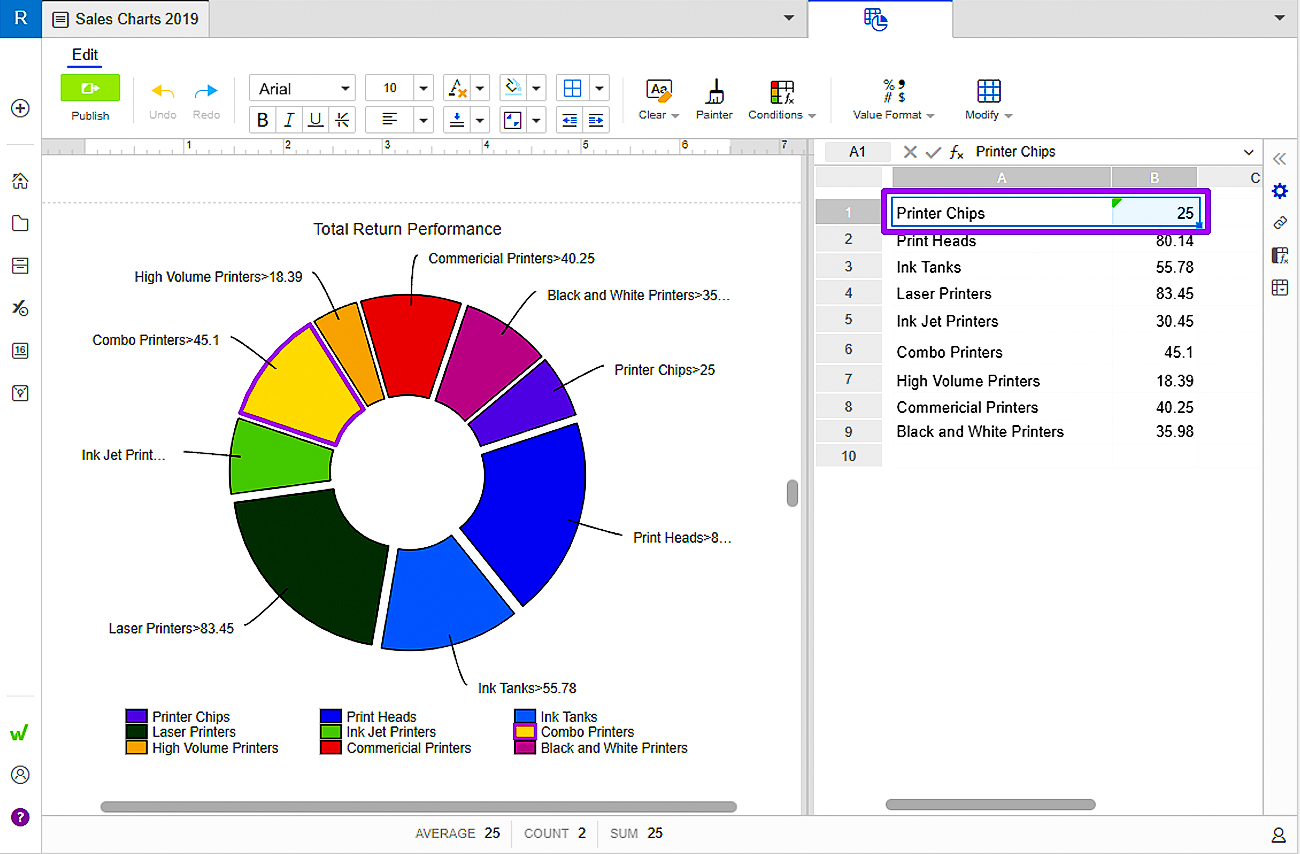 What's next
Edit chart data
Value formats for chart labels