You can attach files to a cell or range of cells to a spreadsheet from the attachment panel.
Attach a File to Cells
To attach a file to a spreadsheet:

1

Select a cell or range of cells.

2

Click the

Upload File

icon in the Attachments panel.

3

Choose a file.

4

Click Open.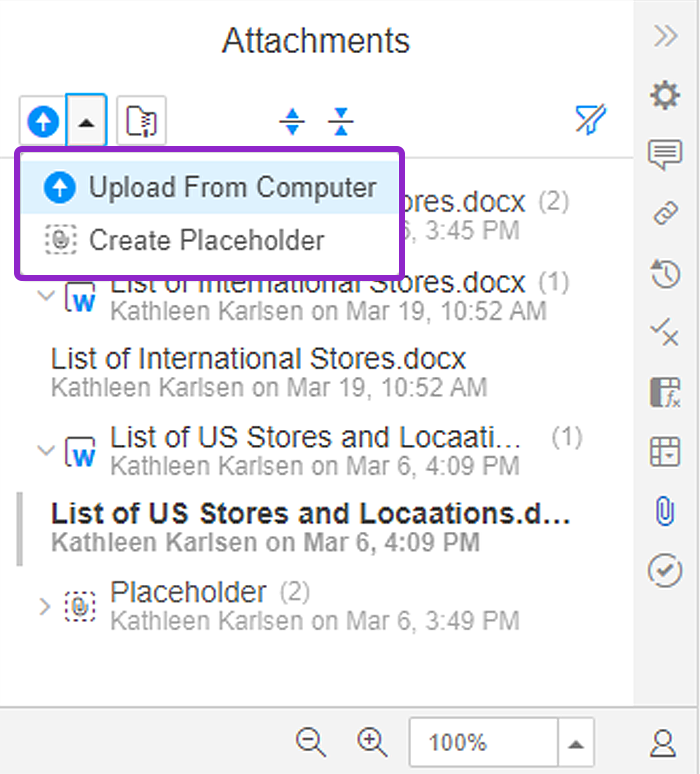 Attachments are indicated in the spreadsheet by the orange lines surrounding the cells to which a document has been attached. If there are multiple references, selecting a reference in the Attachments panel highlights the associated cells.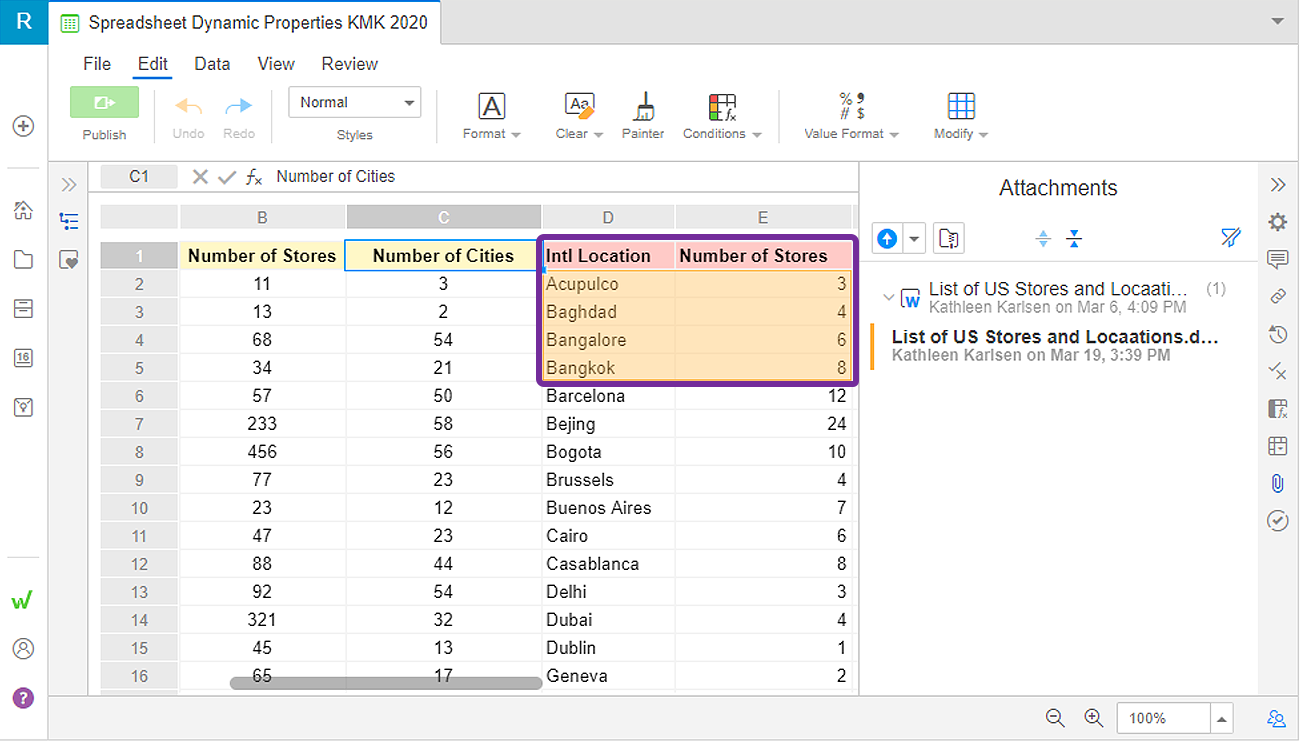 After you've uploaded an attachment or created a placeholder, you can create a reference to that attachment or placeholder:

1

Select another cell or range of cells.

2

Go to the desired file in the Attachments panel.

3

Choosing

Add Reference

from the menu.
Modify Attachments
Use the dropdown menu in the Attachments panel to rename, download, replace, or delete reference files.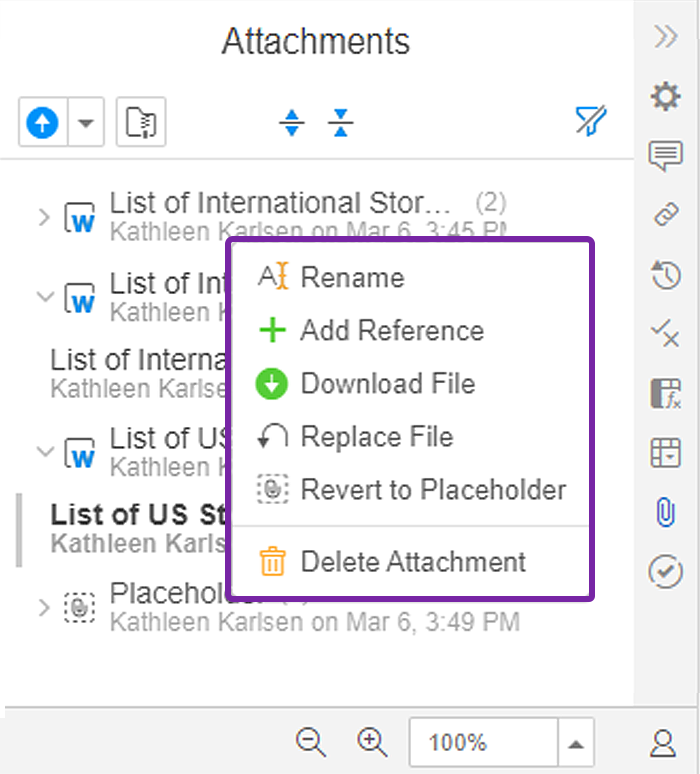 To keep attachments organized, you can use the Expand and Collapse icons or the Filter icon to see all document attachments or just files in a specific section.