You can use features like hiding rows and columns or using overlays to make viewing your spreadsheet data even easier. You can manage data by freezing columns and rows, merging cells, or moving cells.
Hide rows and columns
Rather than deleting a column or row that may be needed at a later date, you can hide them from the current view using the Hide Rows and Columns feature.
To hide a row or column:
1

Click the header for the column or row to select the entire column or row. You can select consecutive columns or rows by holding SHIFT and clicking additional headers.

2

From the Edit toolbar, click Hide.

3

Select Hide Columns or Hide Rows from the dropdown.

To unhide, click the toolbar icon again and choose Unhide.
Freeze columns or rows
Freeze locks one or more columns or rows in place while the rest of the spreadsheet is free to scroll. This feature is especially useful when working with large spreadsheets, so you can scroll horizontally or vertically to compare data in different columns or rows.
To freeze a row or column:
1

Select the column or row you want to freeze. Freezing a column locks the selected column and all columns to the left of the selection, while Freezing a row locks the selected row and all rows above it.

2

From the View toolbar, click Freeze . Click the icon again to unfreeze the selection.

Merge cells
To merge cells in a spreadsheet:
1

Select the cells you want you to merge.

2

Right-click the selection and select Merge Cells from the dropdown.

3

Select how you want to merge the cells. You can choose to merge cells horizontally or vertically, merge them all together into one larger cell, or unmerge them.
Note: Merging cells across multiple rows and cells at once retains only the information in the top-left cell.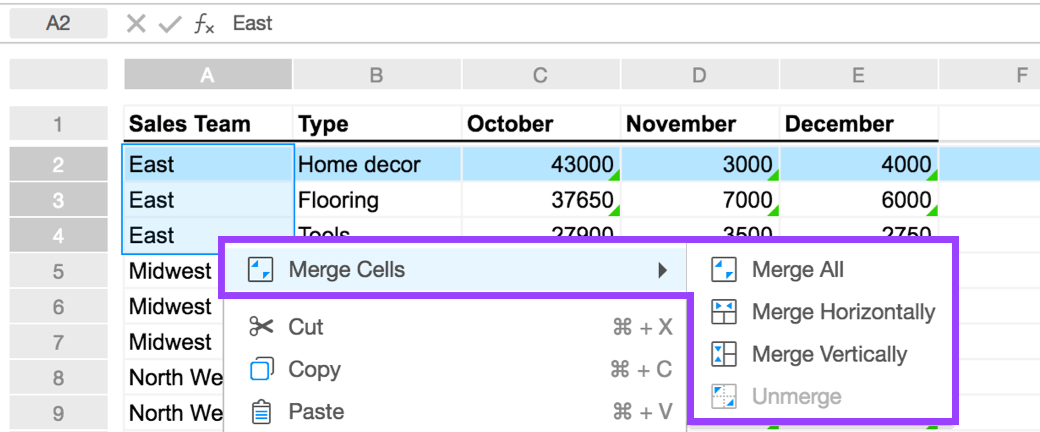 Drag and drop cells
To drag and drop cells in your spreadsheet:
Select cells in your sheet.
Hover over the border of the selection until a hand indicator appears.
Drag the cells to your desired location.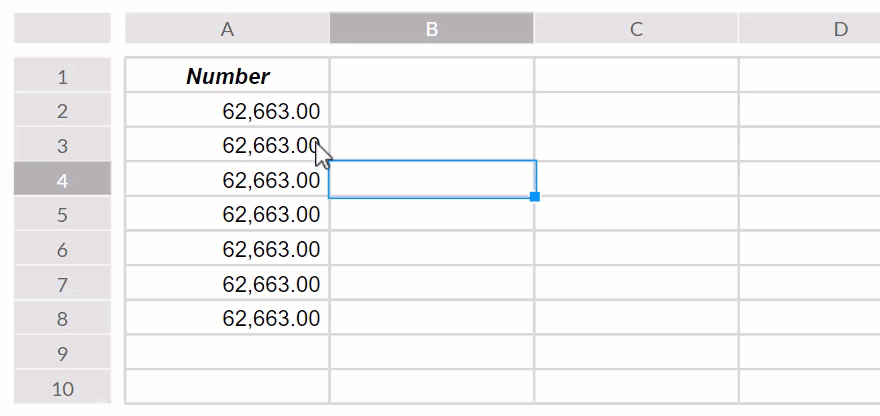 View overlays
You can view locked cells, value formatting, or how numbers are entered and shown using the Overlays feature in the View toolbar. To turn on an overlay:
1

From the View toolbar, click Show Overlay to open the Overlay Legend in the right panel.

2

Click the arrow to open the dropdown menu. You can select the type of overlay you want to view, as well as see a legend for the selected view.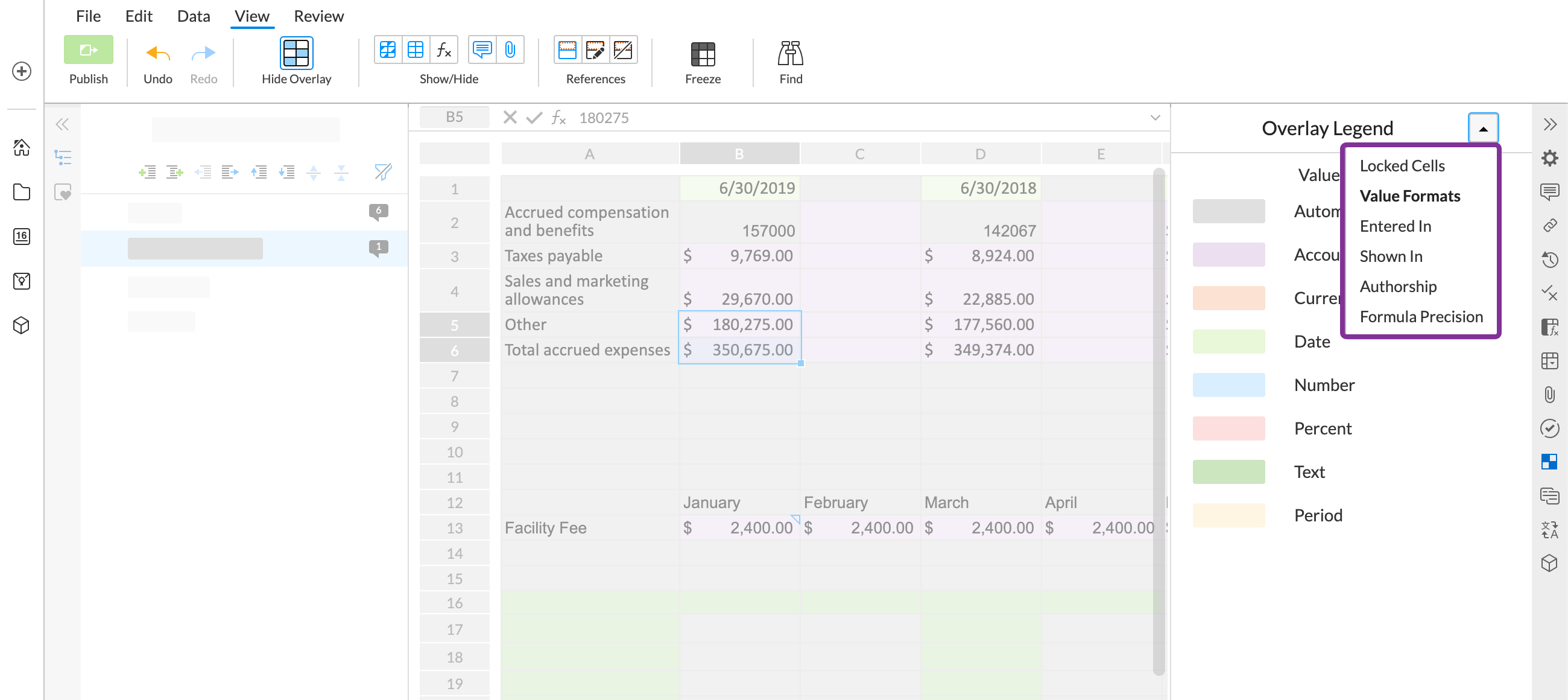 You can temporarily hide an overlay by holding the ALT key on your keyboard.
Pressing ALT + ~ toggles an overlay on or off.