Hyperlinks allow you to link to resources outside Workiva or navigate to different sections within a document, such as through a table of contents.
Note: Viewers, as well as Owners and Editors, can click a cell to access the hyperlink popover and open the hyperlink's destination.
Create Hyperlinks
To create a hyperlink:
1

Highlight the text where you'd like to insert a hyperlink and right-click the text.

2

Choose Insert Hyperlink from the menu.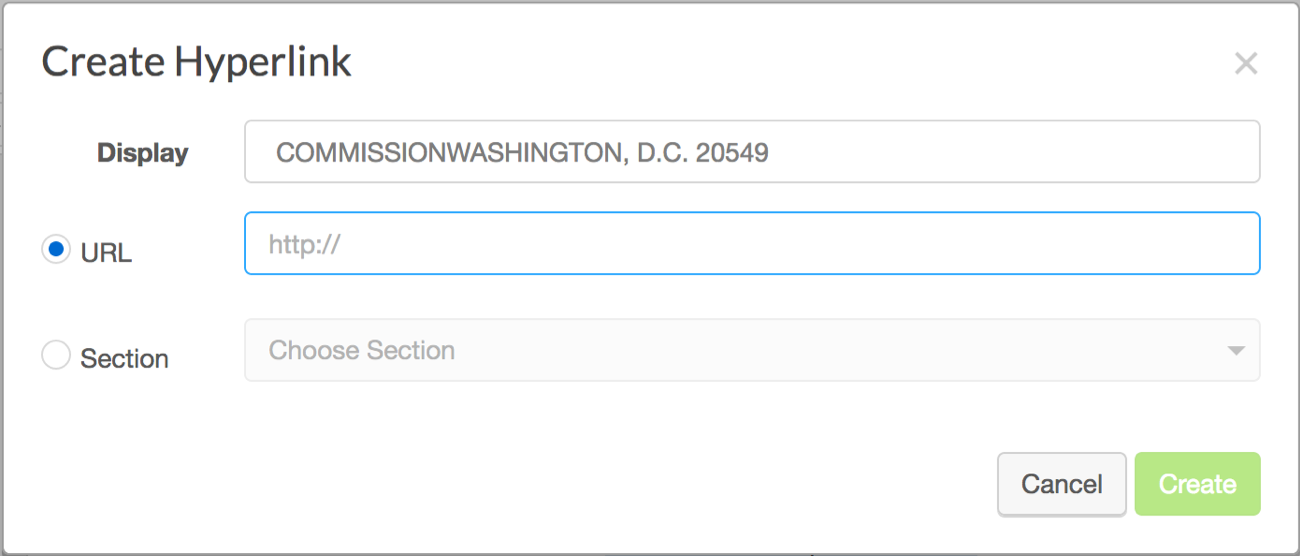 3

In the Display box, type or adjust the text you want to appear in the document.

4

Add the link to an external URL or select a section of the current document to link to.

Note: The SEC does not allow hyperlinks to external websites (such as a company's personal website). For filing documents, the hyperlink tool should only be used to navigate within the document itself.

5

Click Create to insert the hyperlink.
Edit and Remove Hyperlinks
You can edit or remove an existing hyperlink by right-clicking the hyperlink and choosing an option from the Hyperlink menu.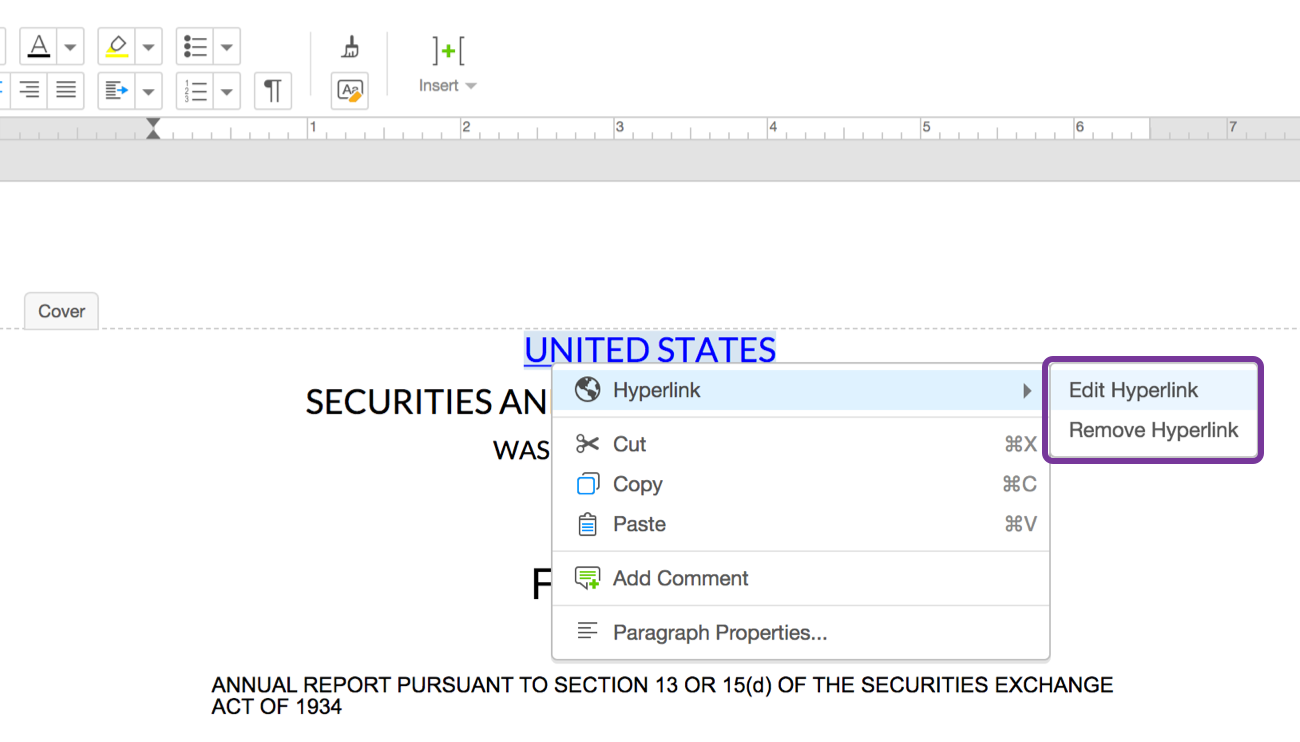 You can also edit or remove a link from the hyperlink indicator. Click the link to view the hyperlink options.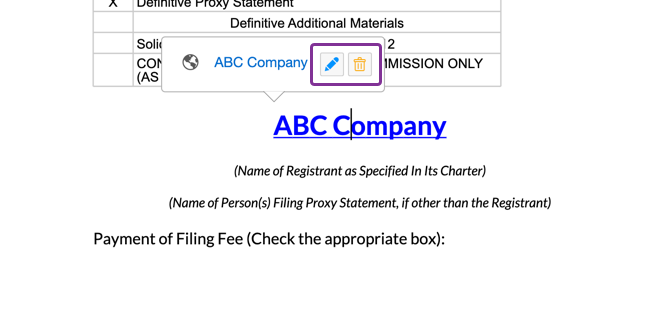 Choosing Edit opens the Create Hyperlink window for the selected link, where you can change the link's details.
Selecting Remove deletes only the hyperlink while leaving the underlying text behind, turning the hyperlink into plain text.