The Section 16 application streamlines the process of filing one or more forms with the SEC. In the filing process you are able to edit and upload supporting documents, test file (recommended) and then live file.
You will need a Section 16 Filer role to file forms.
At the top of each form, below the toolbar, there is a tracker displaying which steps of the filing process have been completed and if there are any issues with each step.
Form Information
This step is where most form information and details are added. This includes transactions, owner information, and other required form information. Errors here are related to problems with data in the form, such as date or balance issues. Once all errors are resolved, you can click Next at the bottom of the page to proceed to the Collect step.
Collect
In the Collect step, you can include supporting documents like Power of Attorney in your filing. To add a file from Workiva to your filing, use the Add button. To add a file from your computer, use the Upload button. Supporting documents should not have names longer than 255 characters, as per SEC standards. Supported file types include .TXT, .HTM, .JPG, or .GIF.
After all files have been included, click Next at the bottom to continue.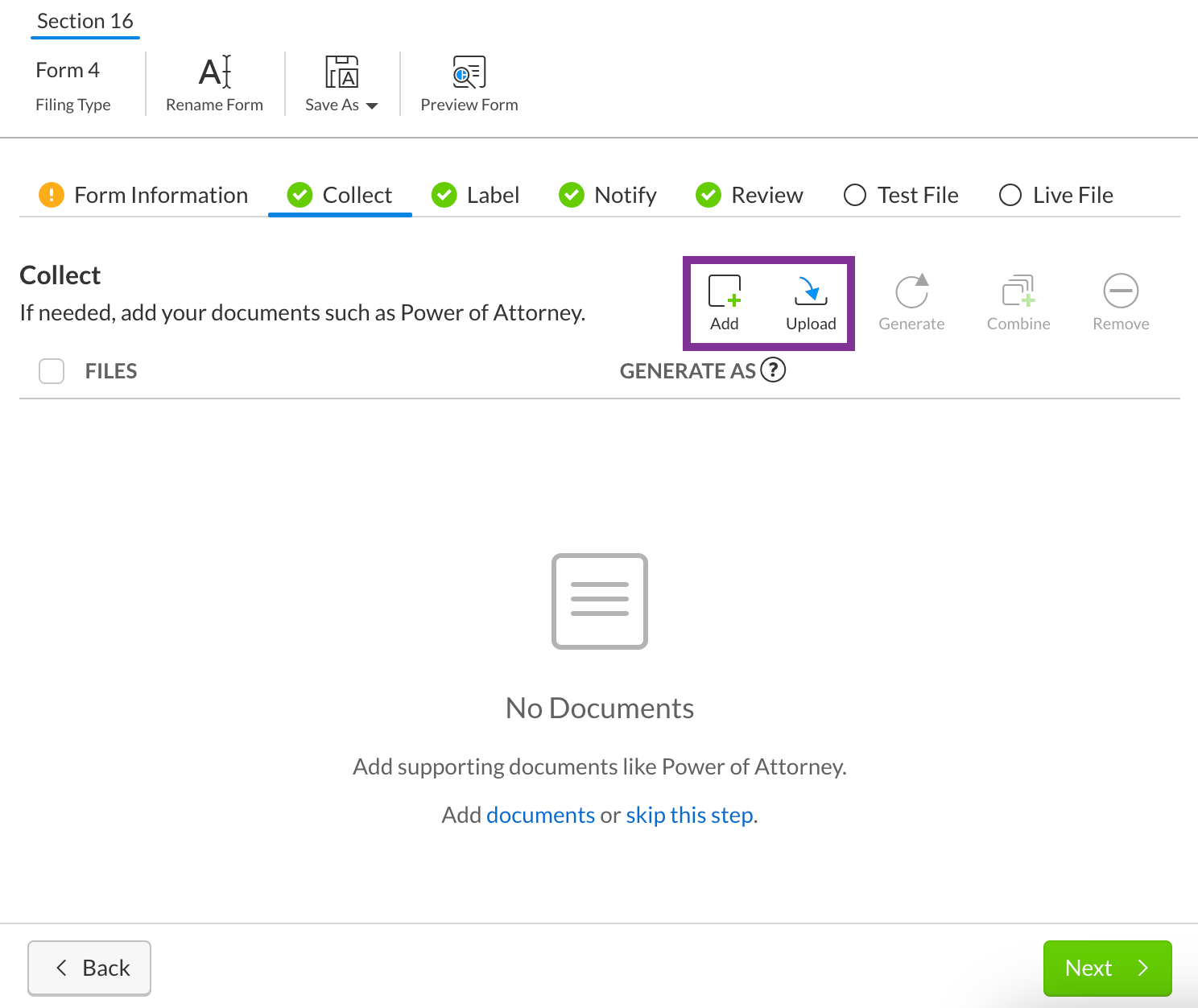 Label
In the Label step, you will need to set the type for all files added during the Collect step, such as CORRESP or EX-99. You may need to add more information depending on the type selected. Files are automatically sorted into Workiva's recommended filing order.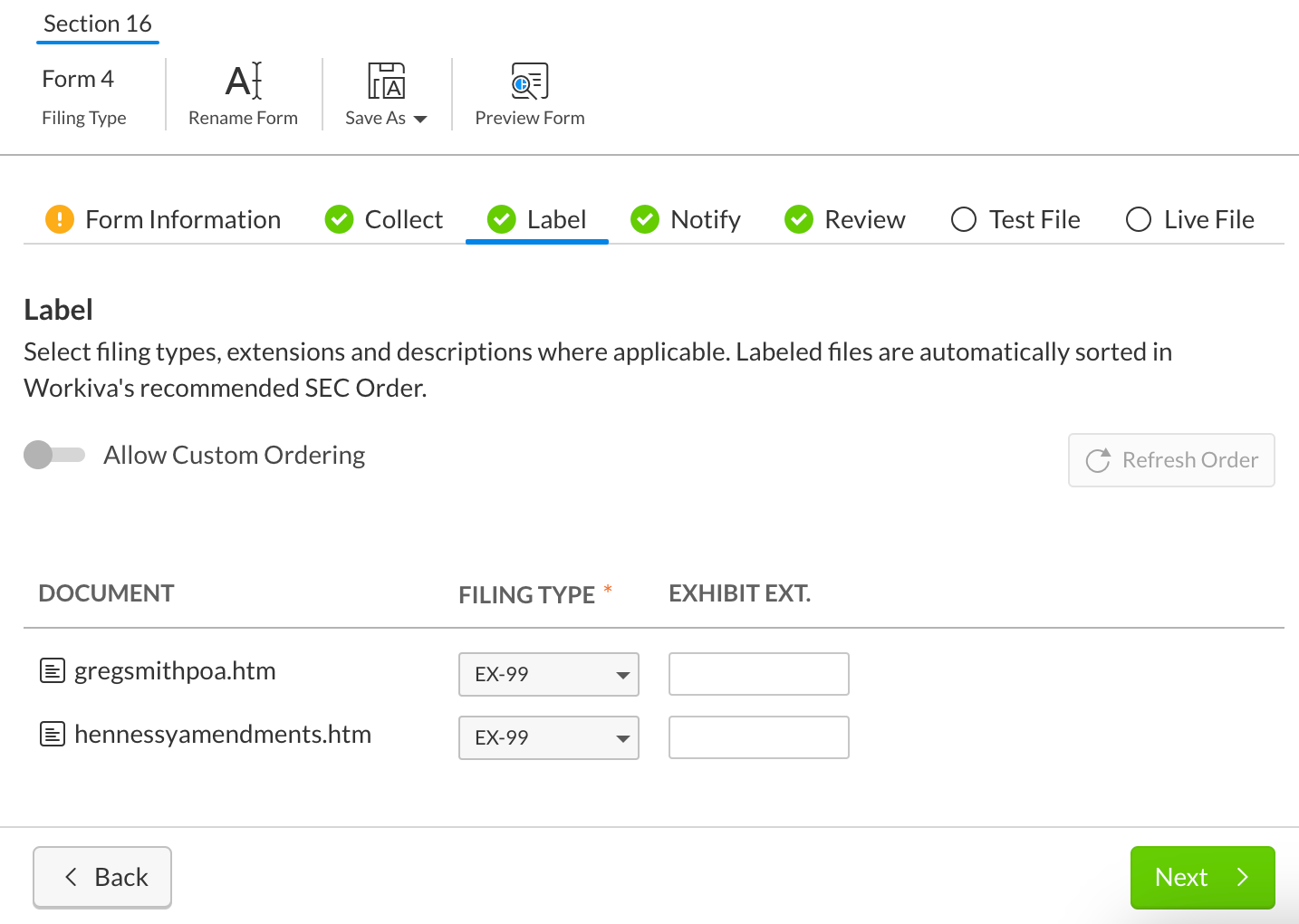 Notify
On this step, you can include the emails of anyone who should receive notifications regarding this filing, as well as choose when the associated email should be notified. You can also set details for a contact person in case the SEC needs to speak with someone regarding your filing.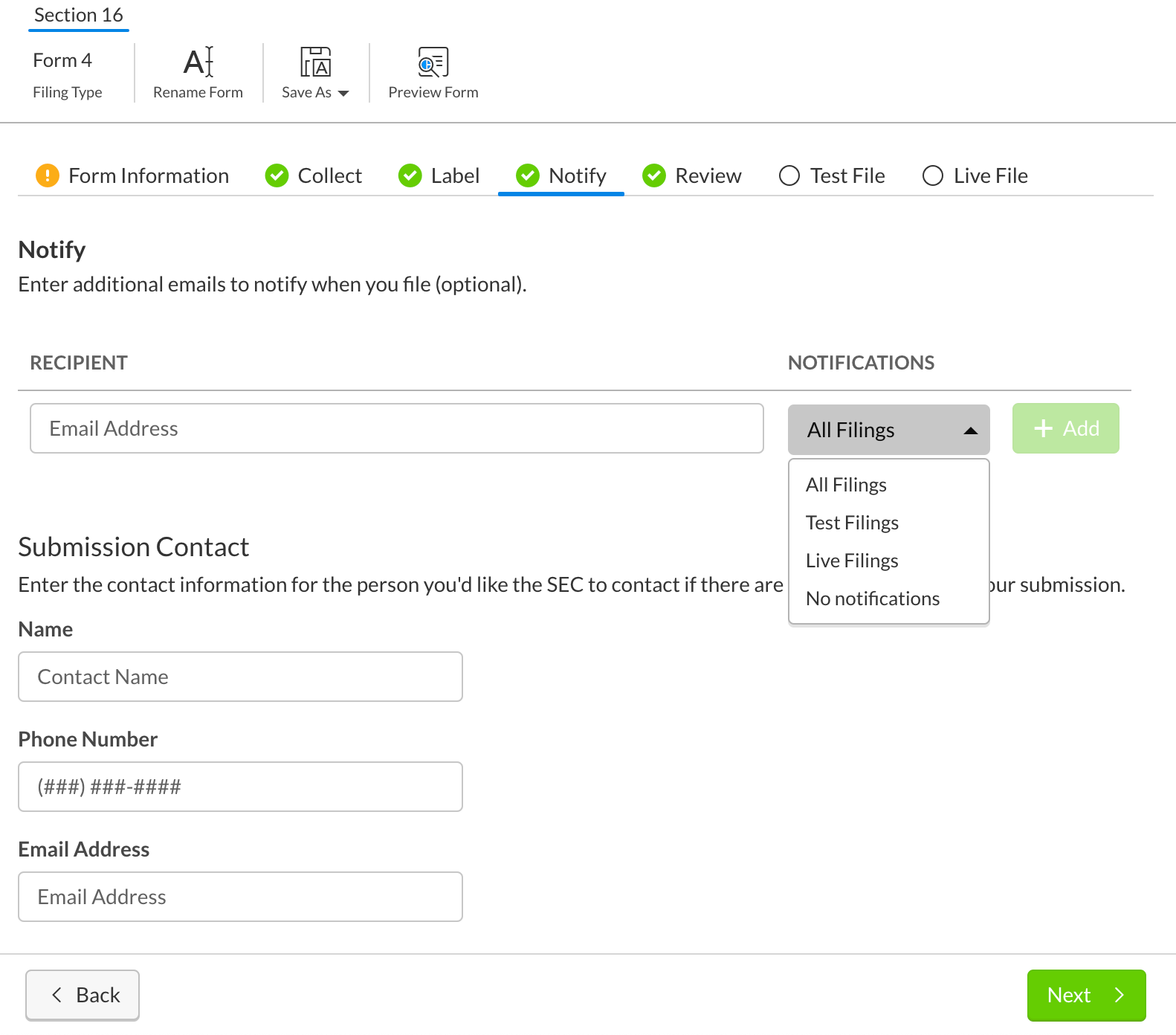 Review
The Review step is an opportunity for you to review all the information of your filing, download a copy of your form, and preview what your form should look like once it's available on the SEC website. Once you've confirmed all information is correct, you can proceed to filing.
Test and Live File
After you've included all information and documents, resolved all issues, and reviewed your filing, you can file your form. You can first Test File your form to see if it will be accepted by the SEC, and Workiva recommends you successfully Test File without issues before Live Filing. You can Test File as often as you like, but Live Filing cannot be canceled or undone after submitting.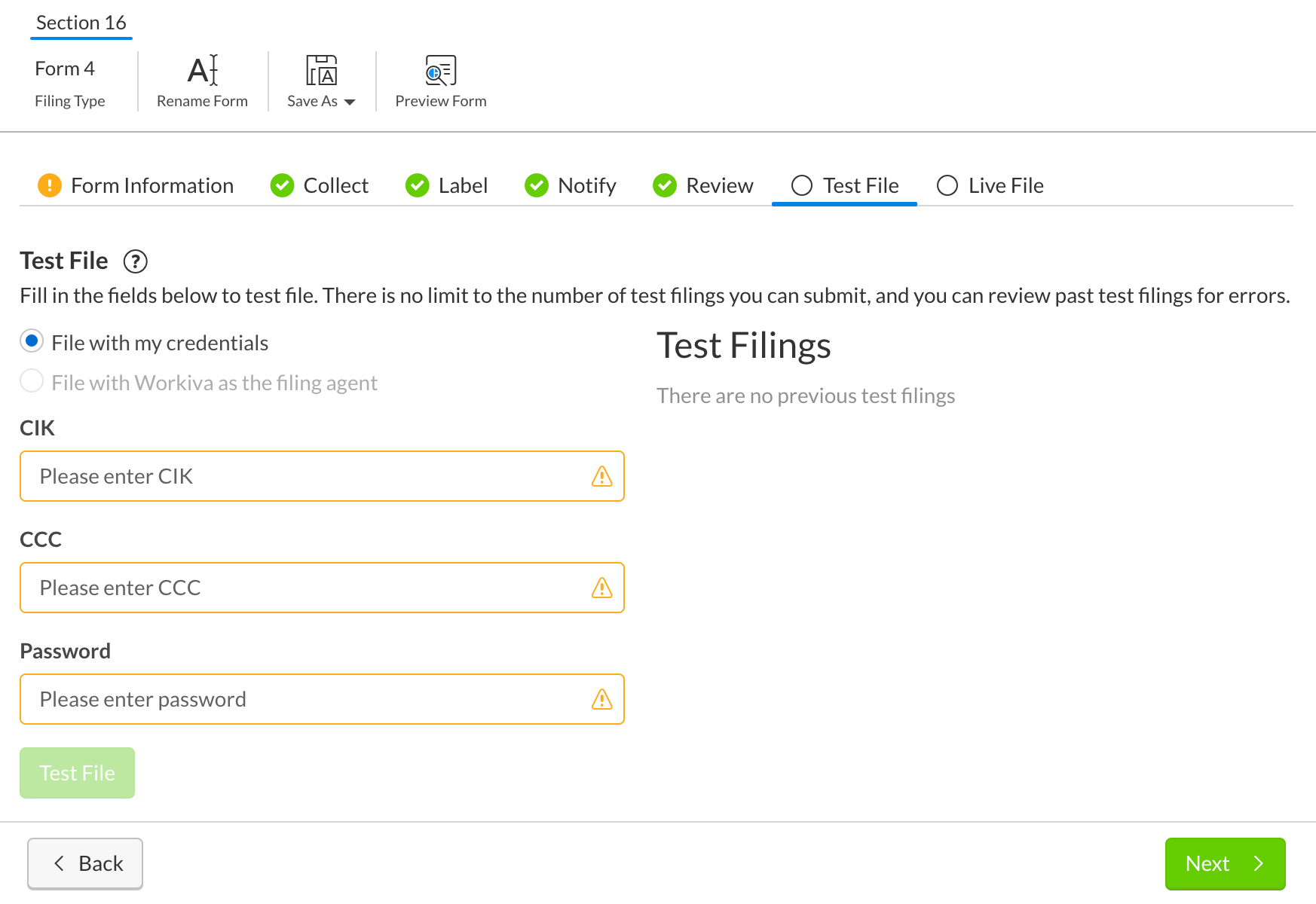 Filing suspensions and failures
If your form was not accepted, the Filing State will tell you if the form was suspended or if it failed filing. The Submission Status column will have a message regarding the reason your filing failed to complete.
Filing failures are often related to the filer's credentials. Check the password, CIK, and CCC you enter to make sure they match. Filing suspensions often arise due to errors in a document or a supporting document. Check to make sure that your documents are filled out correctly and accurately, and that your supporting documents meet filing specifications.