You can add embedded tables to your document to display your data in an organized way. Cells in embedded tables can include source and destination links to ensure your data is consistent across documents.
Insert a table
To insert a table into your document:
1

Place your cursor at the desired location.

2

From the Edit toolbar, select Table. This automatically inserts a table with five columns and ten rows.

4

Click anywhere on the table to activate the row and column indicators.
Resize a table
Once you've inserted a table, you can add or remove columns and rows to adjust the size of your table. You can also click and drag the borders between columns and rows to resize.
To add rows or columns:
1

Right-click a row or column header.

2

Click Insert .

3

Select a location for your new row or column.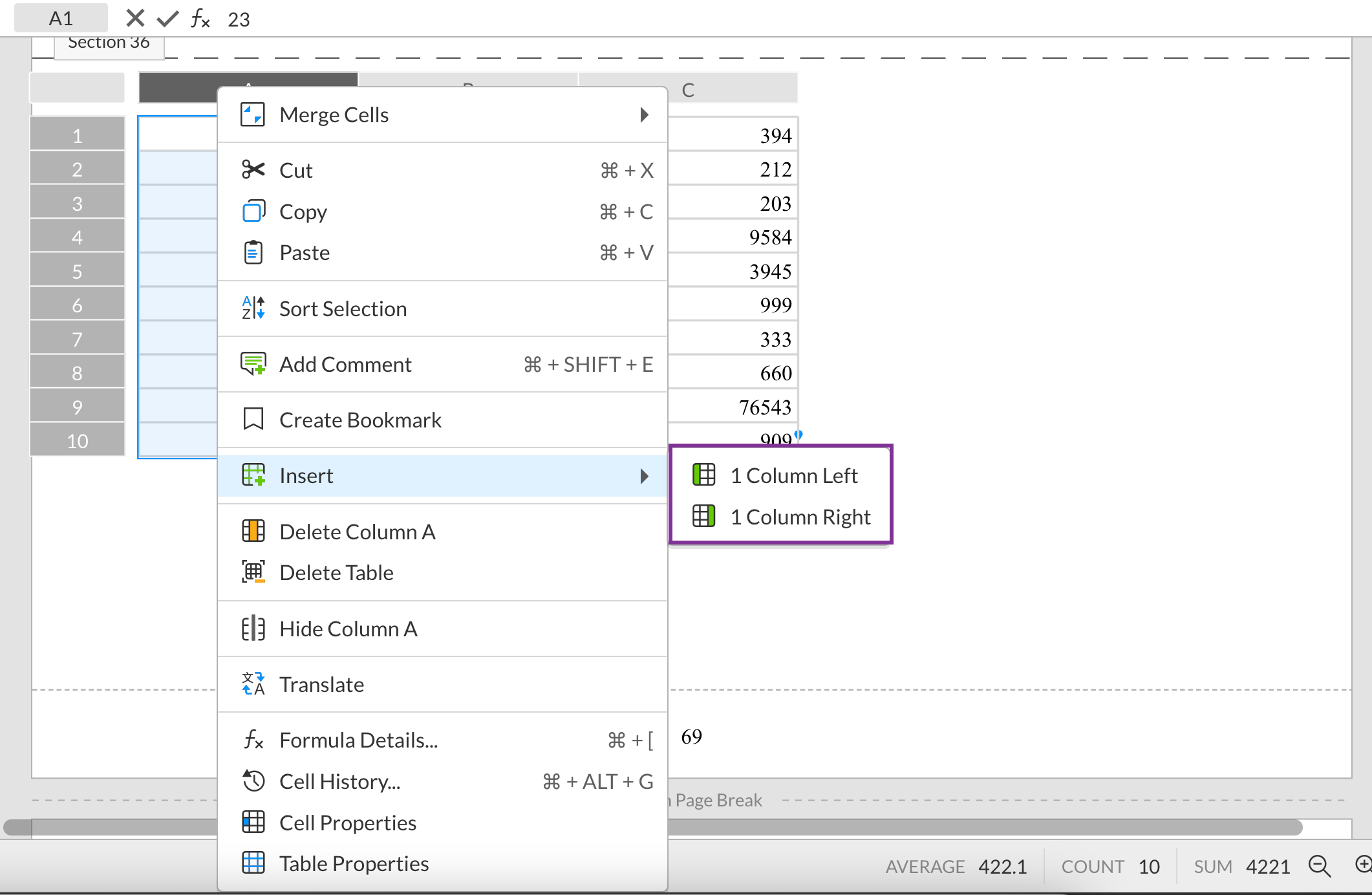 To remove rows or columns:
1

Right-click a row or column header to open the drop-down menu.

2

Select Delete.
You can also adjust your rows and columns to a specific size. Learn more about setting table properties.
Copy a table
To copy a table:
1

Click the upper left corner of the table to select it.

2

Right-click anywhere in the table.

3

Select Copy from the menu.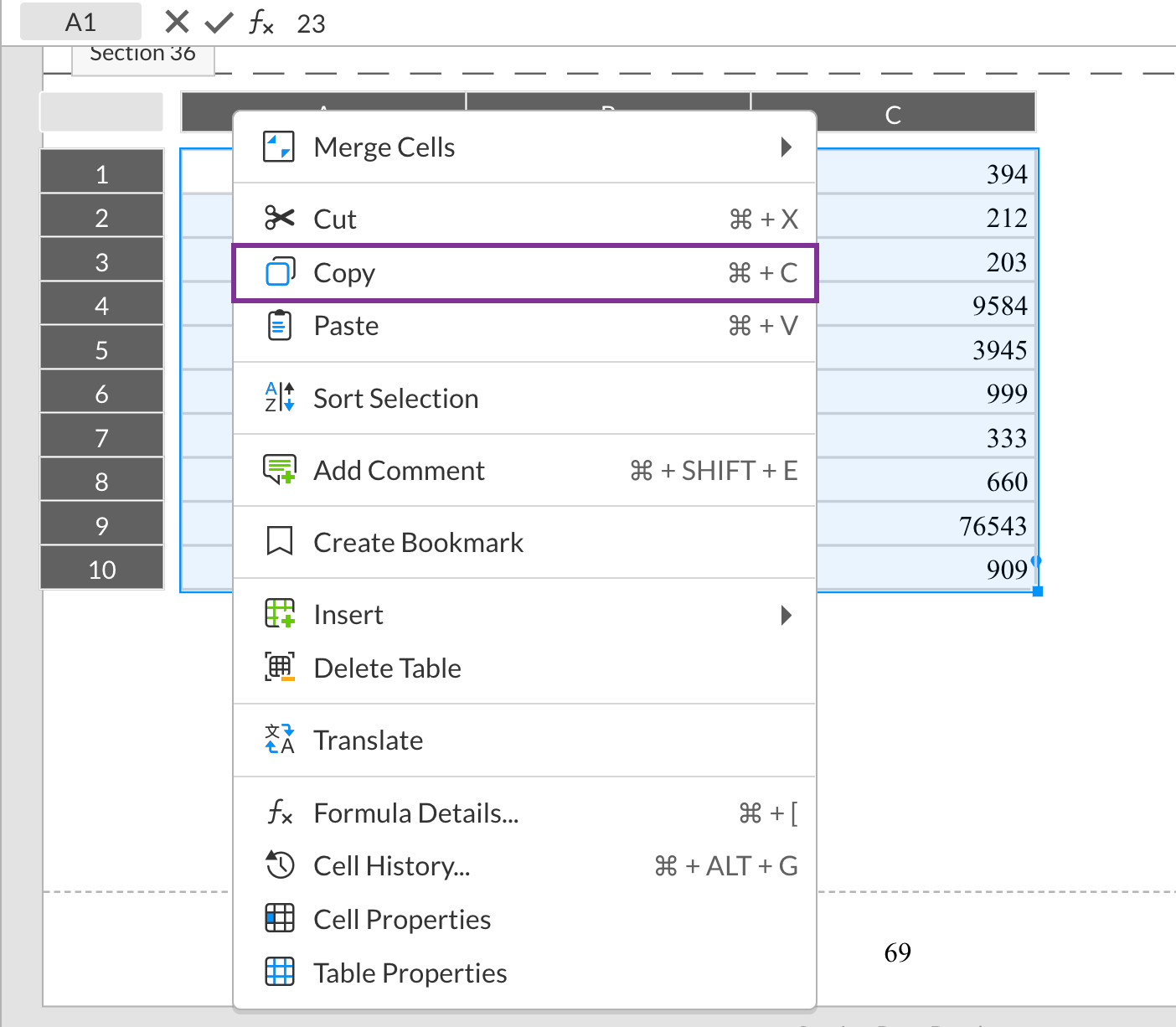 4

Move your cursor to the location for the new table.

5

Use Ctrl+V on your keyboard to paste the table.
Delete a table
To delete an existing table:
1

Highlight your entire table.

2

Press Delete or Backspace on your keyboard.

3

Confirm that you want to delete the table.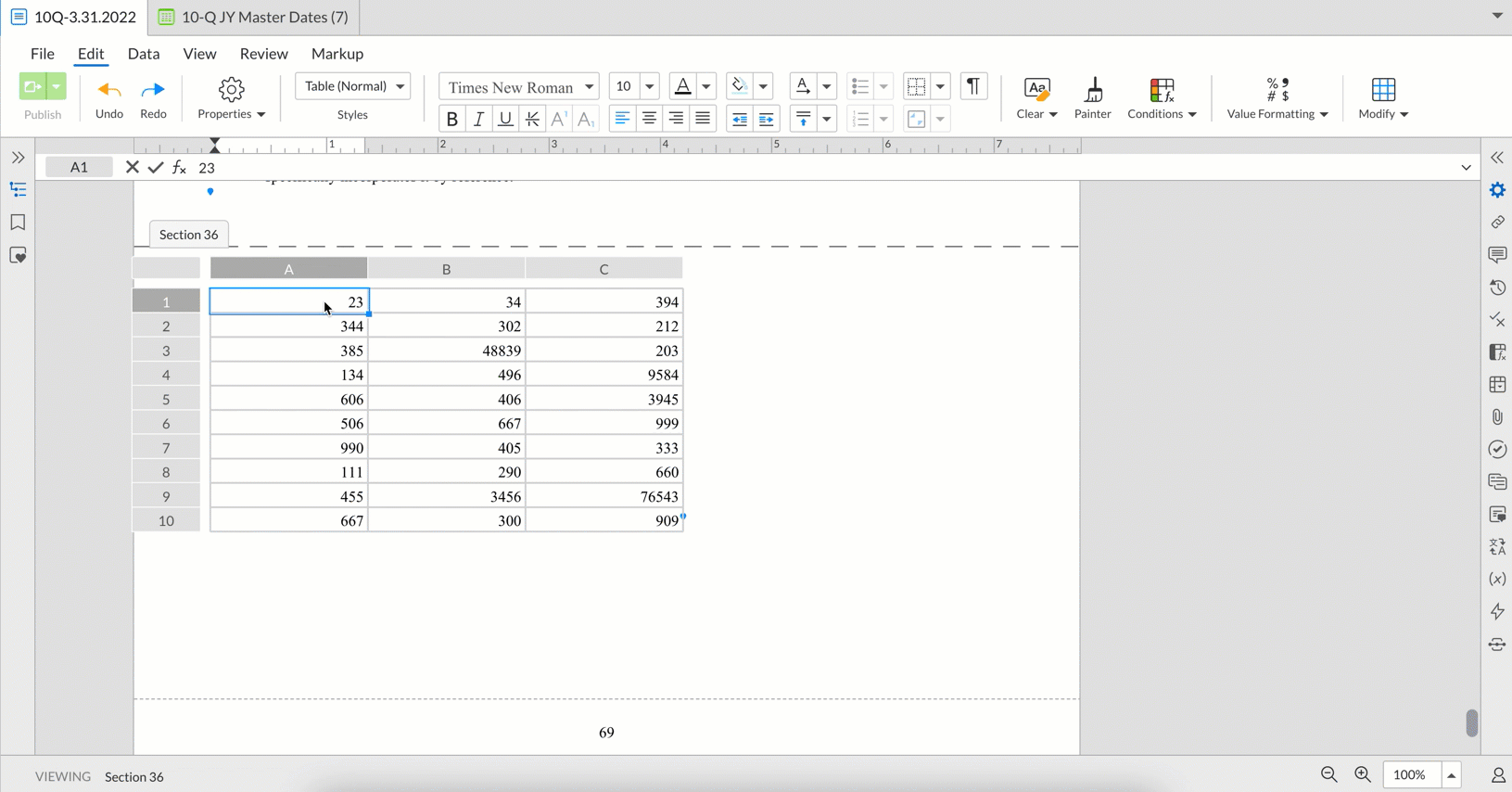 Note: If your table contains source links, you'll need to manually remove them before deleting your table.