Workiva validates your filing as you move it through the Filing steps and lets you know about issues in Filing Health.
Filing health basics
Filing Health includes messages about items that you need to review and potentially resolve so you can have a successful filing.
There are two types of filing health messages:
Warnings are issues that affect your filing. While you can file with warnings, the filing may be suspended by the SEC. Resolve these issues before filing.

Notices are things Workiva catches that you might need to address. Review the message and make changes when necessary.
Go to error source
Review the messages in Filing Health and click the Go to source button in a message to jump to the source of the issue within your filing.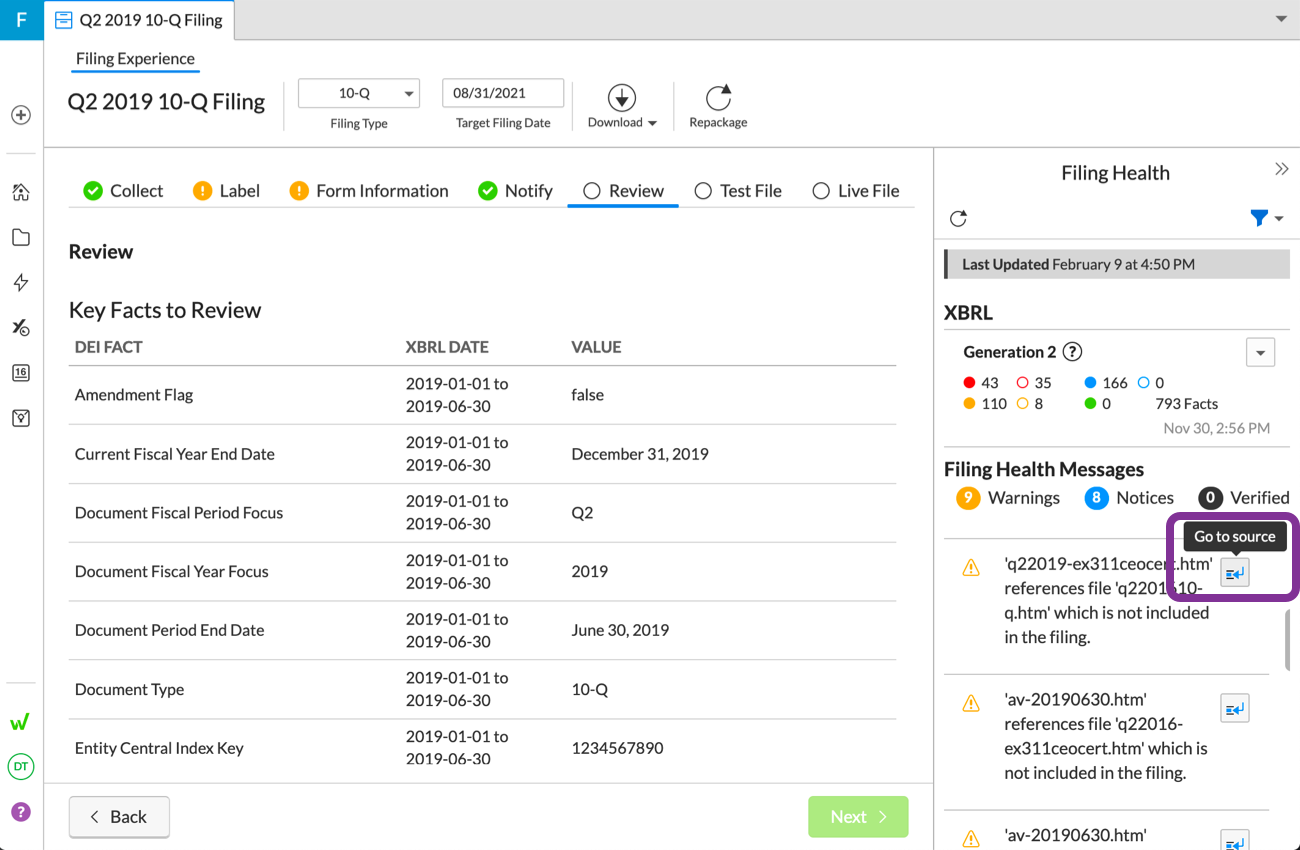 Mark notices as verified
Look at Notice messages and make changes if necessary. If no changes are necessary, hover over the message and select the Mark as Verified checkbox to show that message has been addressed.