Error
Failed to communicate with Runner - this command was not executed.
This error can happen when your GroundRunner is not running or does not
have a stable internet connection.
Cause
Poor internet connection.
The GroundRunner is inactive.
The connection has been blocked by your network.
Solution
You can see the status of your GroundRunner from the Workspace Settings > Runners screen.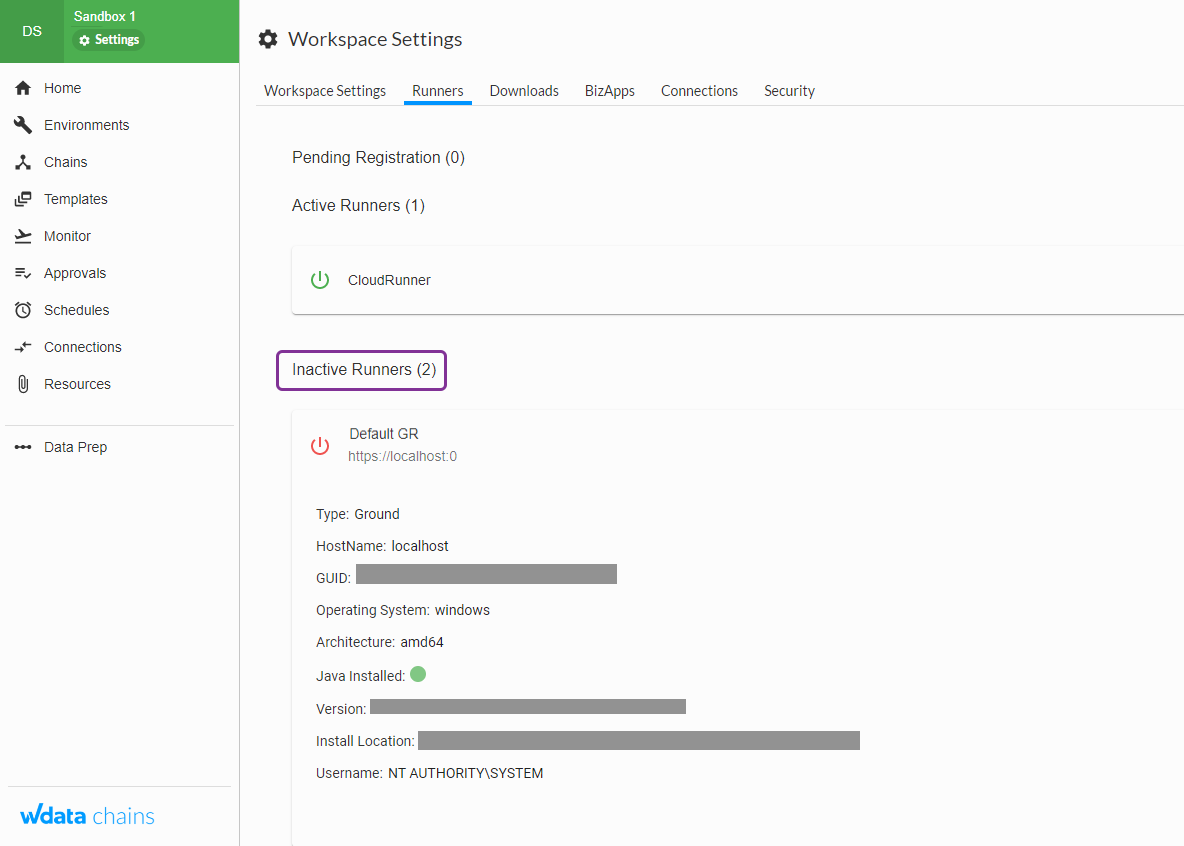 If the GroundRunner appears in the "Inactive Runners" section, you should verify the Runner's status outside of Workiva. This can be done from the Services manager on your machine, but the exact method will vary depending on your operating system and GroundRunner installation method.